I Tried San Francisco's New $15 Coffee
Yep, it costs 15 dollars. One. Five.
Like the kind where your coffee takes 30 minutes to make and comes with edible platinum flakes and a latte art selfie of your barista.
But when I saw that a coffee shop called Equator was charging $15 for pourover coffee (!!!!), I was floored.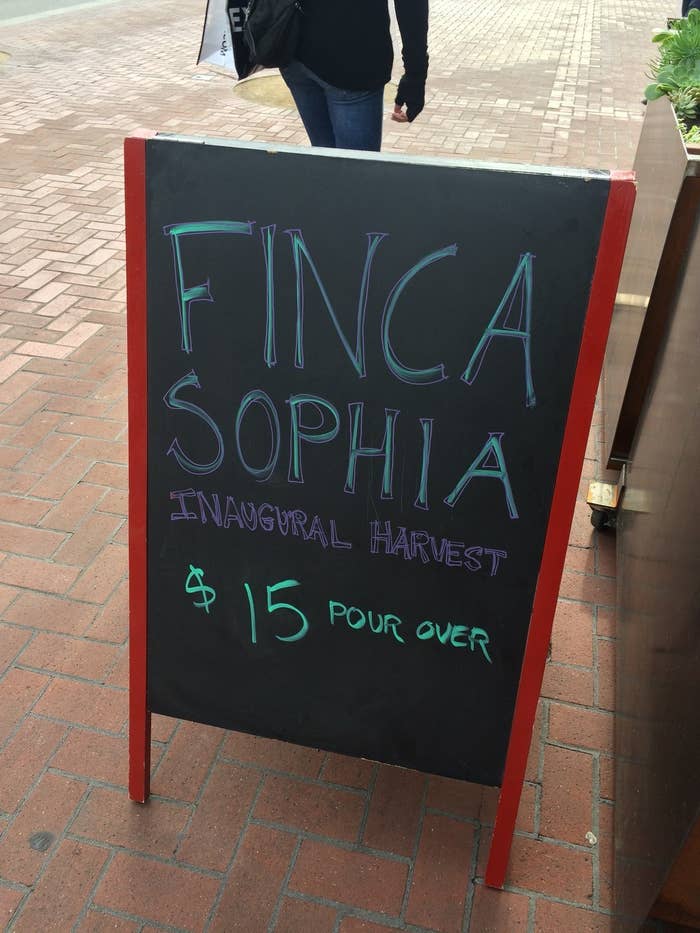 This is the good stuff. It's from the inaugural harvest of some fancy field that the coffee shop actually owns. I started to get excited!
HERE IT IS. It's only eight ounces, which is pretty darn small.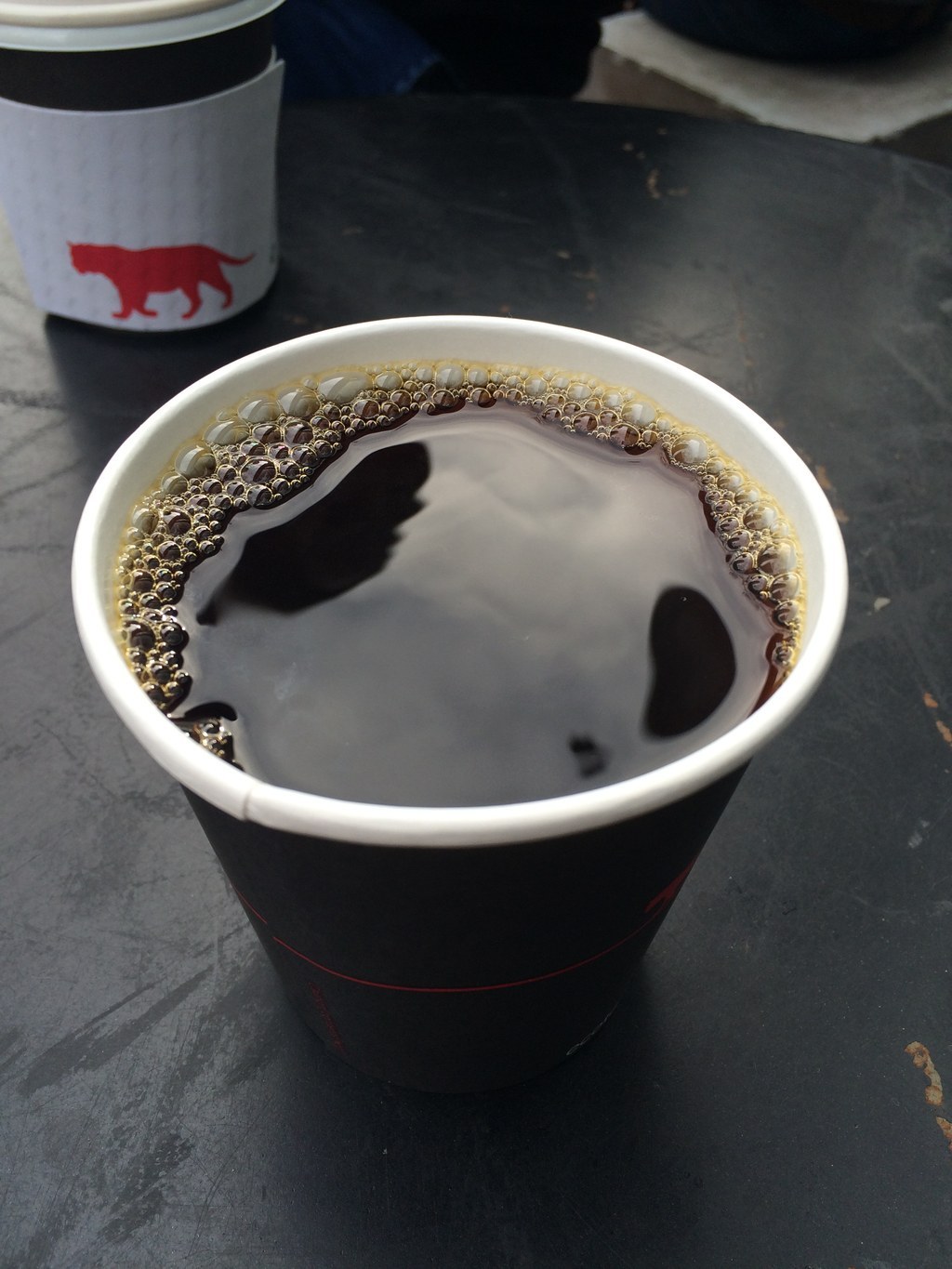 SO, HOW WAS IT???
My final review is: I am sure I could tell the difference between this and the office Keurig.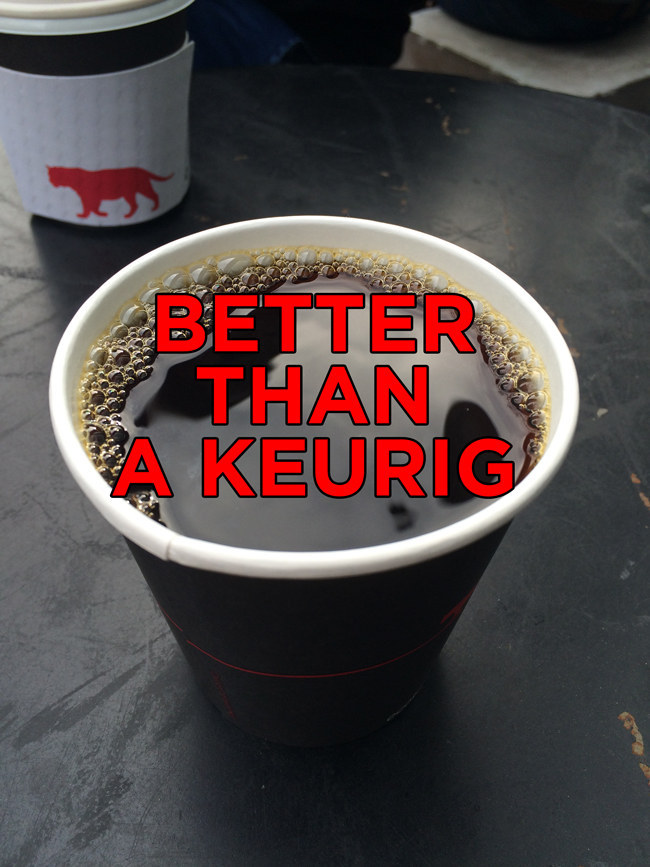 The cold remnants are currently sitting on my desk if anyone wants to come get it.