1.
It's been a long day. You'd probably love to watch these pancakes getting drizzled lusciously with syrup.
2.
Or maybe you'd like to let your gaze linger over this juicy Shake Shack burger?
3.
That cheese is sooooo hot and tempting.
4.
These cinnamon rolls are bubbling up just for you. Do you like that?
5.
Picture yourself wrapping your lips around this gorgeous piece of sushi.
7.
OH MY GOD LOOK AT THIS INCREDIBLY PERFECT CHOCOLATE MOUSSE.
8.
ROLL THAT ICE CREAM SANDWICH. ROLL IT IN THOSE SPRINKLES.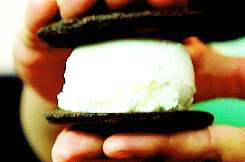 9.
DRINK IN THE PLEASURE OF THIS CHEESY MOZZARELLA STICK.
10.
LOOK AT THESE JUICY RIBS BEING FLIPPED OVER.
11.
AHKSDHAKLHFA;J THIS MAC AND CHEESE IS SO CREAMY.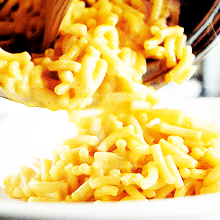 12.
WATCH THIS BACON CRACKLE AND POP.
13.
WATCH THIS FRENCH TOAST NUTELLA SANDWICH GET FLIPPED.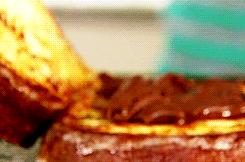 15.
OH YEAH, SMUSH THAT MARSHMALLOW.
16.
WATCH THESE FLUFFY PANCAKES GET FORKED.
17.
LOOK AT THIS LUSCIOUS FROSTING BEING SPREAD JUST FOR YOU.
19.
THE BUTTER. THE MELTING BUTTER.
20.
DIP THAT WAFFLE DIP IT GOOD
21.
YES YES THIS COOKIE YES