We hope you love the products we recommend! All of them were independently selected by our editors. Some may have been sent as samples, but all opinions and reviews are our own. Just so you know, BuzzFeed may collect a share of sales or other compensation from the links on this page if you decide to shop from them. Oh, and FYI — prices are accurate and items in stock as of time of publication.
💖 I'm the first to admit, no hairdresser has ever been quaking in their boots worrying I'm after their job. I have hard-to-style hair with extensions, and any 'do that I manage to create usually drops out within a couple of hours, no matter how much hairspray I use (I blame my weighty locks). 💖
🫶 Let me introduce you to the Mermade blow-dry brush. This rather aesthetically-pleasing hair styler comes in a cute shade of millennial pink. It claims to dry and style your hair, and it combines the power of a round brush and a hairdryer. It also currently has 20% off using the code BUZZFEED, so I decided to put it to the test.🫶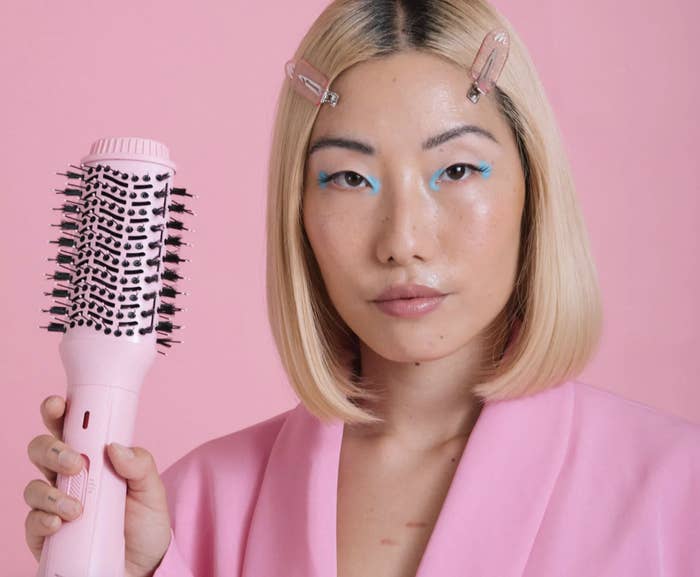 This clever hair gadget claims to cut your beauty prep time in half, which for someone with long, thick hair sounds flipping fantastic. Plus, my dog was pretty excited when it arrived, as you can see (and she has very good taste!).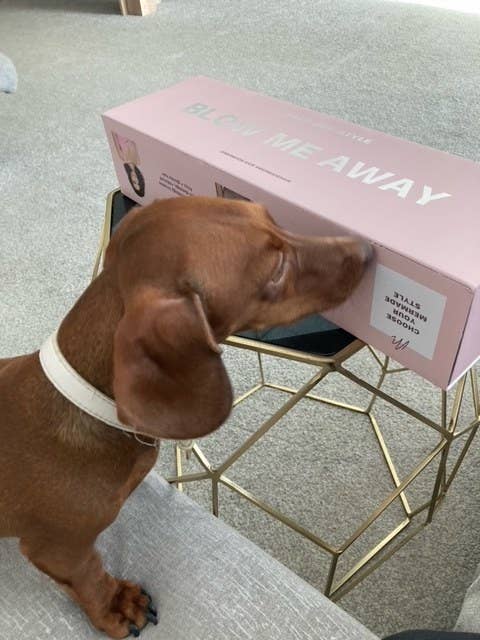 ✨ I should begin by saying I've used similar blowdry brushes before and loved how convenient they are, but I always test a new product on its own merit and as if I've never tried anything like it before. Here's a picture of my hair usually after it's been air-dried and then blasted with a hairdryer to dry the final strands. ✨
🫶 With the Mermade blowdry brush (which also comes in black), you're supposed to be able to create a 'big, bouncy blowout' and the ionic technology supposedly creates less damage, reduces frizz, and gives glossy tresses. It claims to be lightweight, with flexible tangle-free bristles, making it easy to use. 🫶
💕 I have to admit, I'm a bit lazy when it comes to styling my own hair. I lose patience half way through and tend to do bigger sections than I should for best results, but in all honesty, I think even if I just used this aesthetically-pleasing brush to dry my hair it'd shave some serious time off my getting ready routine. It started to dry noticeably faster than using my usual (pretty powerful) hairdryer. 💕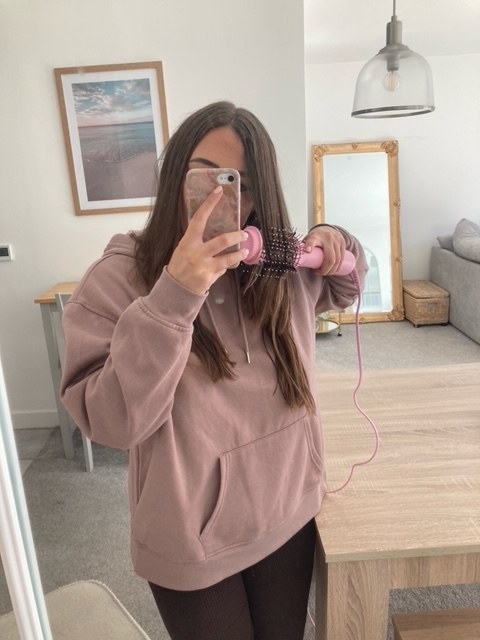 I started by curling the brush under and then took individual strands to give more volume to, playing around with the different ways you can turn and use the brush. (don't do this while holding your phone for best results!) 😂
👱‍♀️ And here's what my hair looked like once I'd used the Mermade blowout brush. I liked the salon 'flicky' look it gave, and I did enjoy not having to dry and style my hair separately.👱‍♀️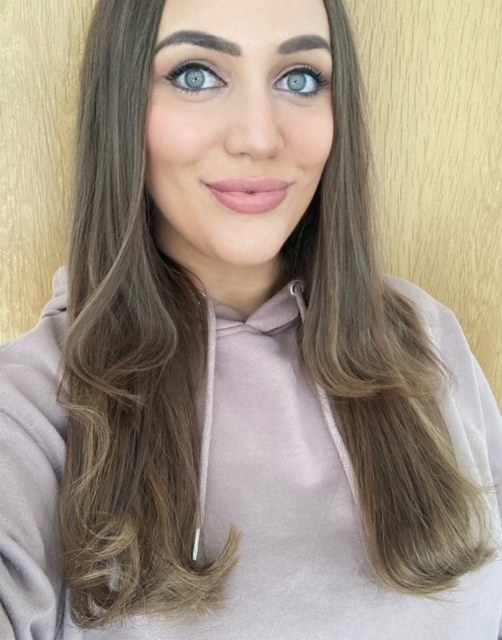 Look of the appliance: 💖💖💖💖💖

Final results on hair:  💖💖💖💖💖
Easy to use: 💖💖💖💖
Value for money: 💖💖💖💖
How well the style lasted: 💖💖💖💖
😍 If you're in the market for a new hair tool, then check out the Mermade brush and don't forget to use the code BUZZFEED to save 20%! Pssst....it works across the rest of the site too! 😍