There's only one problem: you're not an actual chef...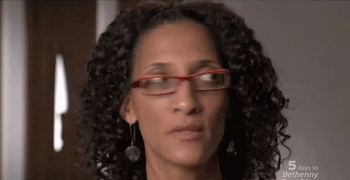 So you decide to go for it ― and what's the worst that could happen?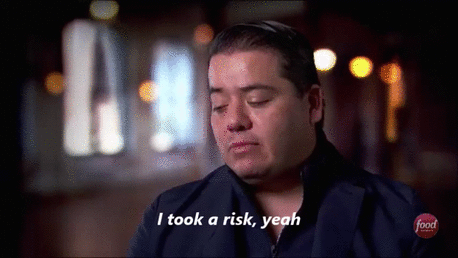 You arrive for the first episode and before you know it, it's time for the first quickfire challenge 😬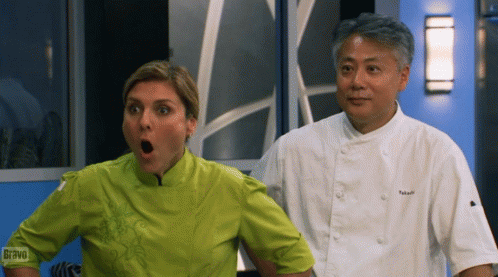 For each question, pick the best answer to help you survive the first challenge. Good luck!
Getty Images

Despite the name, pork butt comes from the shoulder of a pig.

Also called Boston butt or pork shoulder, this cut of pork is inexpensive, flavorful, and easy to work with. (You got lucky with this cut of pork!)

Via Bravo

Getty Images

You better cook that baby in a pressure cooker.

The only drawback to getting assigned pork butt is that it takes a very long time to cook ― but you don't have that kinda time! Better bust out that pressure cooker.

Via Bravo

Getty Images

To make polenta, you need to grab cornmeal.

Polenta is just a fancy name for boiled cornmeal (AKA grits).

Via Bravo

Getty Images

Polenta takes about 30 minutes to cook.

Cornmeal takes a while to soften, but getting that perfectly soft polenta will surely impress Tom and Gail.

Via imgflip.com

Getty Images

If you're looking for blue cheese, grab the gorgonzola.

It's a crumbly, salty variety of blue cheese made from unskimmed cow's milk that will go perfect with your polenta.

Via Bravo

Getty Images

The burnt bits on the bottom of the pot are called fond.

They're super flavorful and take your sauce to the next level. If you let them go to waste, Padma will surely call you out for it.

Via Bravo

Getty Images

Deglazing is the act of removing the flavorful brown bits on the bottom of a pan.

The fond dissolves in the deglazing liquid (usually wine) and adds a depth of flavor to sauces.

Via Bravo

Getty Images

If you're pressed for time, go with the Swiss chard.

Quickly sauté it in a hot pan and you'll be good to go!

Via Bravo

Getty Images

You should definitely save the stems ― just make sure to sauté them for a few minutes before adding the leaves.

The stems add color and texture to the chard and throwing them out is a guaranteed way to upset the judges.

Via imgflip.com

Getty Images

Flake salt is most commonly used to finish dishes.

The flakey texture adds a nice crunch to composed dishes and the judges will think you did it on purpose.

Via Bravo