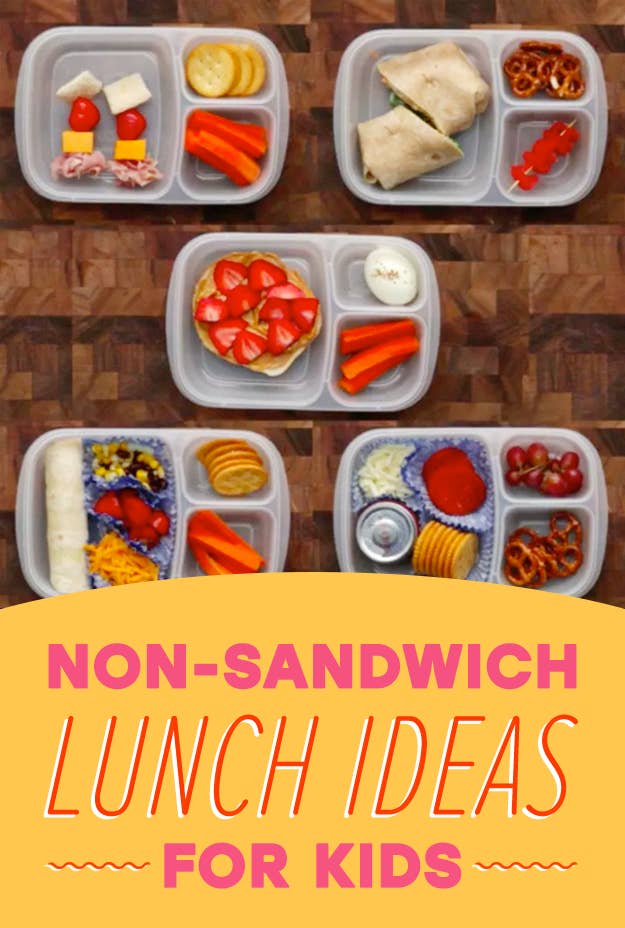 Packing your kid's lunch can get ~boring~.
It seems that every day it's the same darn thing.
Sure, PB&Js are great, but how many sandwiches can you make before you and your kid go crazy?
With a little creativity (and a bit of planning), you can make your kid a new and exciting lunch every day of the week without making a single sandwich.
We came up with five creative lunch box ideas to help you break your neverending sandwich cycle.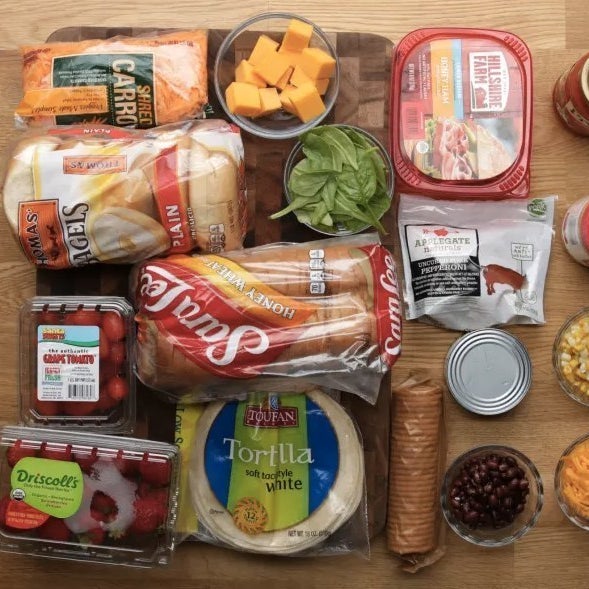 Pro tip: Slice the orange like this so that it's super easy to unroll and eat later.
3.
Peanut Butter and Strawberry Loaded Bagel
Pro tip: To prevent your apple slices from browning, use a rubber band to tie them back against the core.
5.
Kid-Friendly Tuna Wrap
Pro tip: Get creative with the fruit!