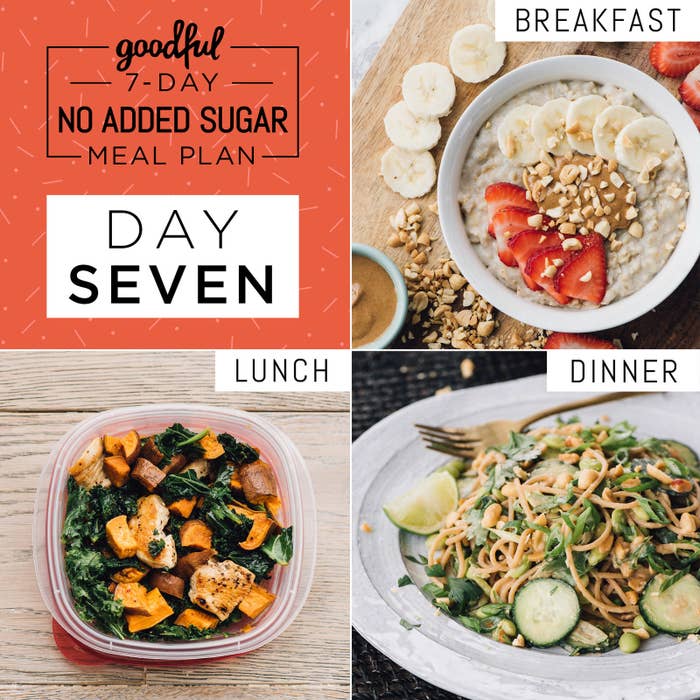 It's day seven of our weeklong meal plan.
AND WE DID IT! In the past week, we hope you've added some new favorite recipes to your roster, and picked up prep tricks that you'll continue to use in the kitchen.* To wrap up the week: hearty oatmeal for breakfast, the last of the hash for lunch, and a super refreshing chilled noodle dish for dinner. 😎
(*We'd also love to see what you've made along the way! Tag us with #goodfulmealprep)
DAY SEVEN RECIPES: Find complete, step-by-step instructions at the bottom of this post. For a printable doc with the entire's week's recipes, click here.
WANT SNACKS?: We've got you covered. Find ideas and recipes here.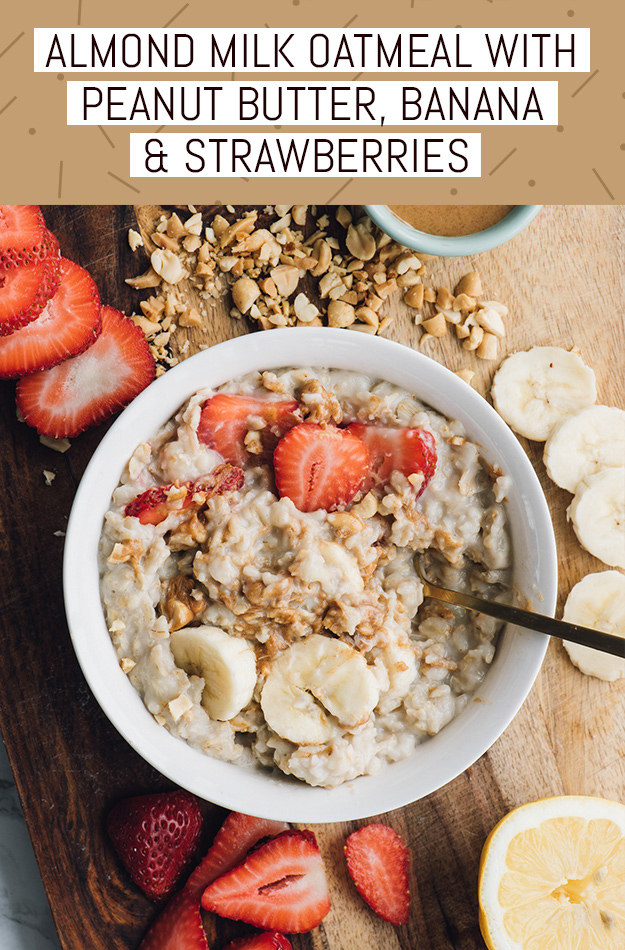 Cook a batch of oatmeal — then mix in PB, strawberries, and the last of the bananas.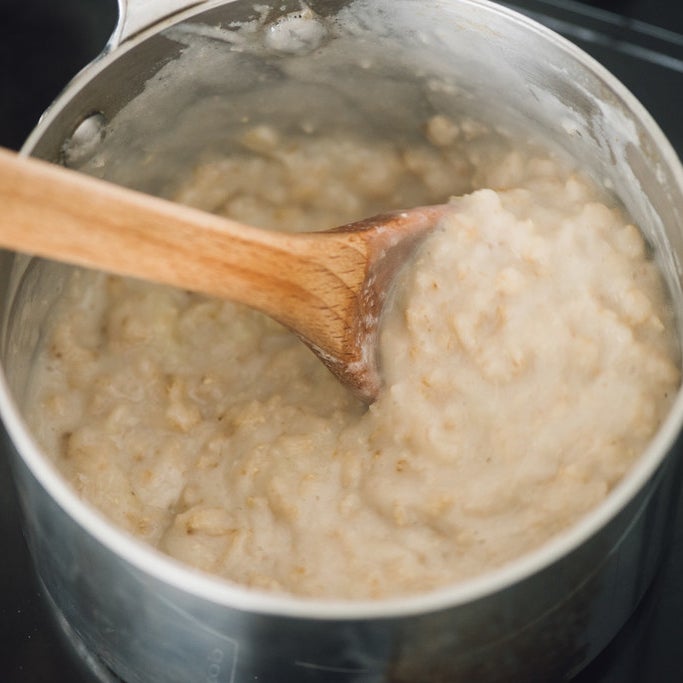 By the end of the week, the bananas will be pretty soft and overripe — so feel free to mix them directly into the oatmeal as it cooks. It will naturally sweeten the mixture even more.

For lunch, you'll finish off the leftover hash from last night.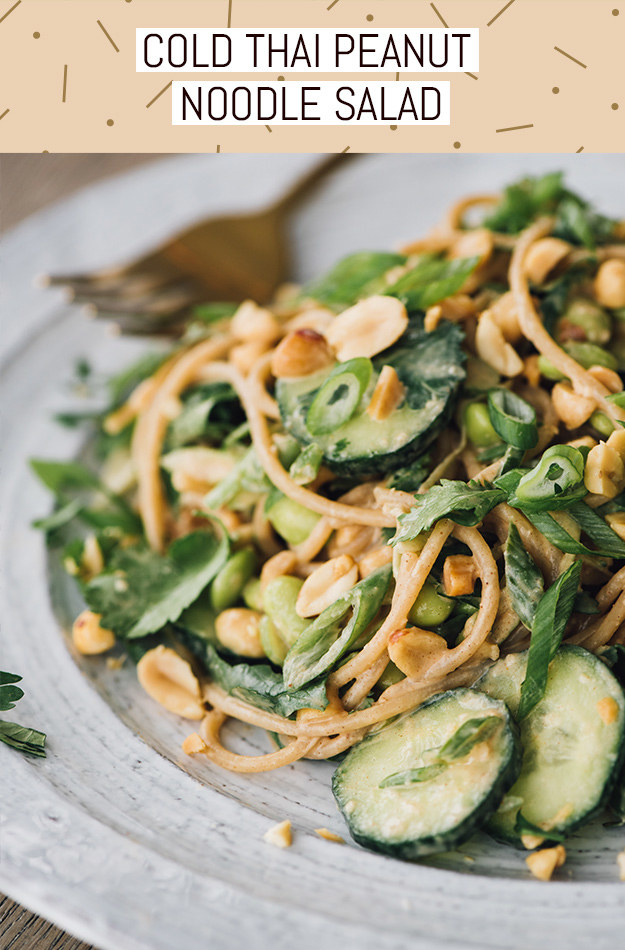 Last but not least, for dinner? Cook a batch of whole wheat spaghetti.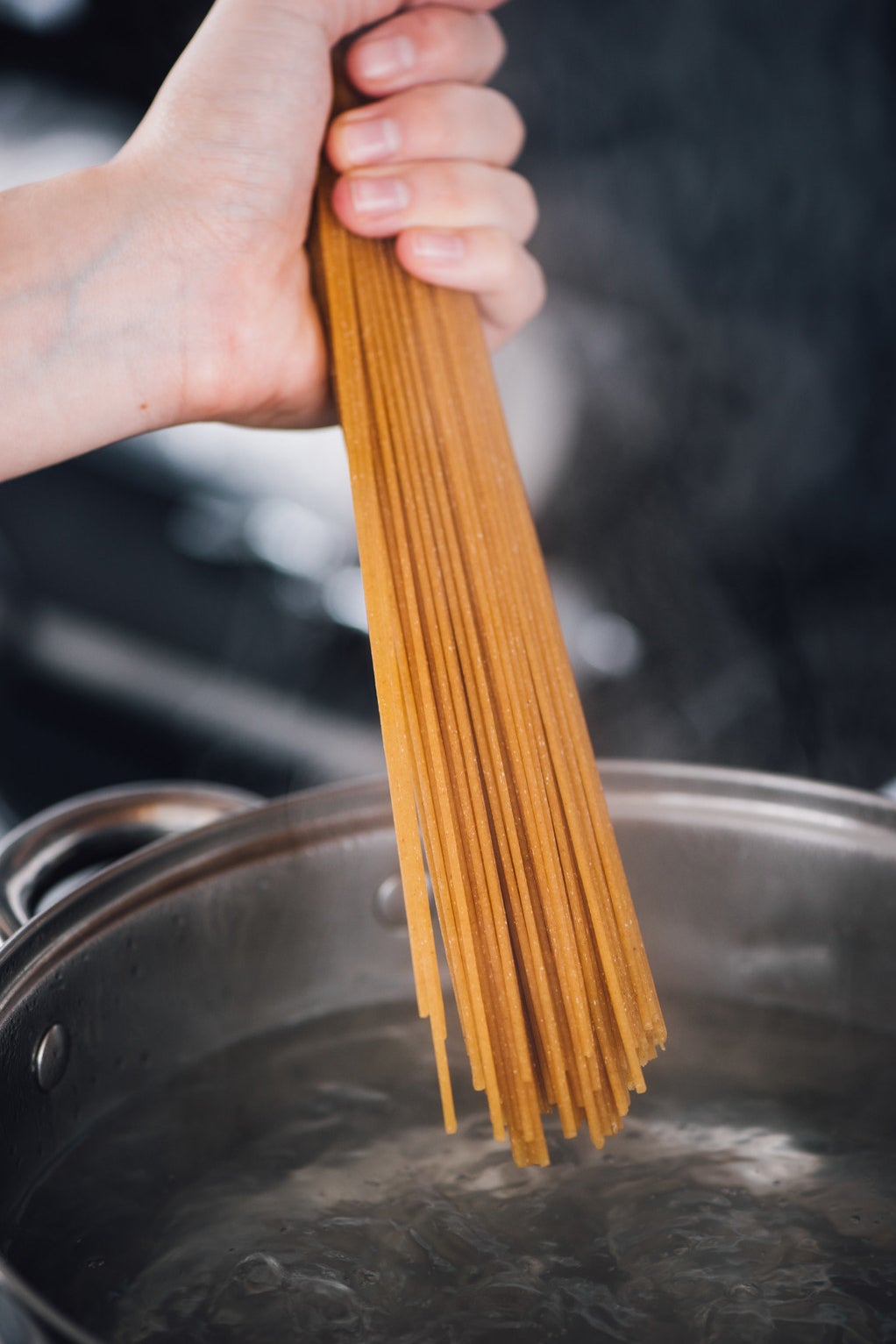 Run them under cold water once they're done.
Once the noodles have ~chilled~, toss with carrots, cucumber, edamame, peanuts, and the last of the peanut sauce.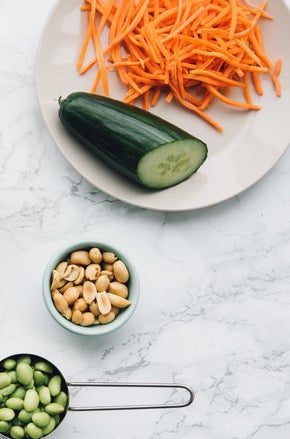 And enjoy!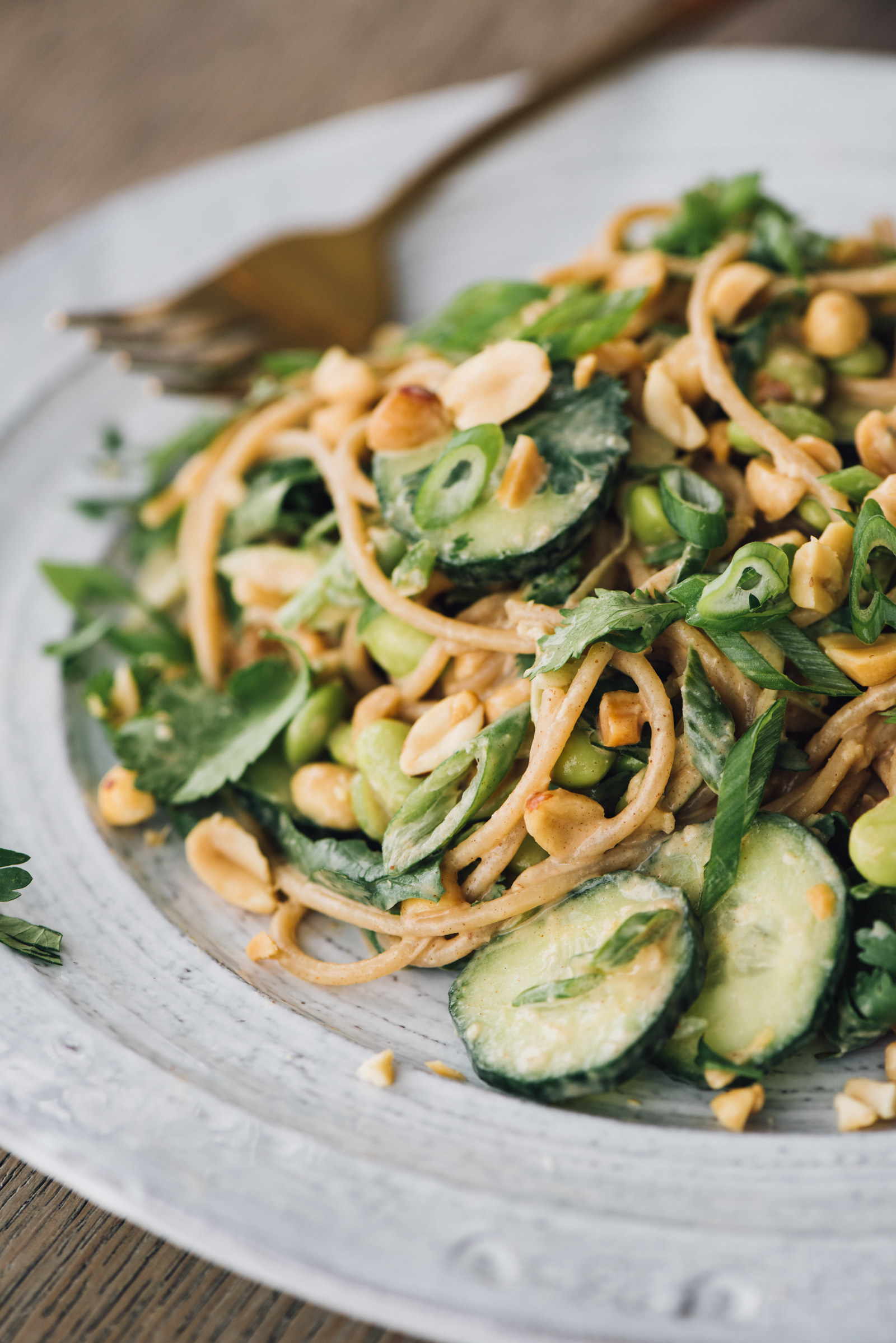 1. Almond Milk Oatmeal With Peanut Butter, Banana, and Strawberry
INGREDIENTS
• ½ cup old-fashioned rolled oats
• 1½ cups unsweetened almond milk
• ¼ teaspoon kosher salt
• ¼ teaspoon lemon juice
• 1 tablespoon peanut butter
• 1 banana, sliced
• 1 strawberry, sliced
• 1 tablespoon chopped peanuts
INSTRUCTIONS
In a medium sauce pot, heat oats, almond milk, half the sliced banana, and salt over low heat and let cook for 7 to 8 minutes until thick and creamy. Add lemon juice and stir. Transfer to a bowl and top with peanut butter, sliced banana, sliced strawberry, and peanuts.
2. One-Pot Hash with Chicken, Sweet Potato & Kale
INGREDIENTS
• Leftover hash from yesterday (recipe here)
INSTRUCTIONS
• Reheat and enjoy!
3. Cold Thai Peanut Noodle Salad
INGREDIENTS
• 4 oz whole wheat spaghetti
• ⅓ cup peanut sauce (*leftovers: recipe here)
• ¼ cup sliced cucumber
• ¼ cup edamame, thawed
• 2 green onions, thinly sliced
• 1 tbsp roughly chopped cilantro
• 1 tbsp roasted peanuts, chopped
INSTRUCTIONS
Cook spaghetti for 7-9 minutes in salted, boiling water until al dente and immediately rinse and cool under cold water. Toss cooked spaghetti with Thai peanut sauce, cucumber, edamame, and green onions. Garnish with cilantro and peanuts.