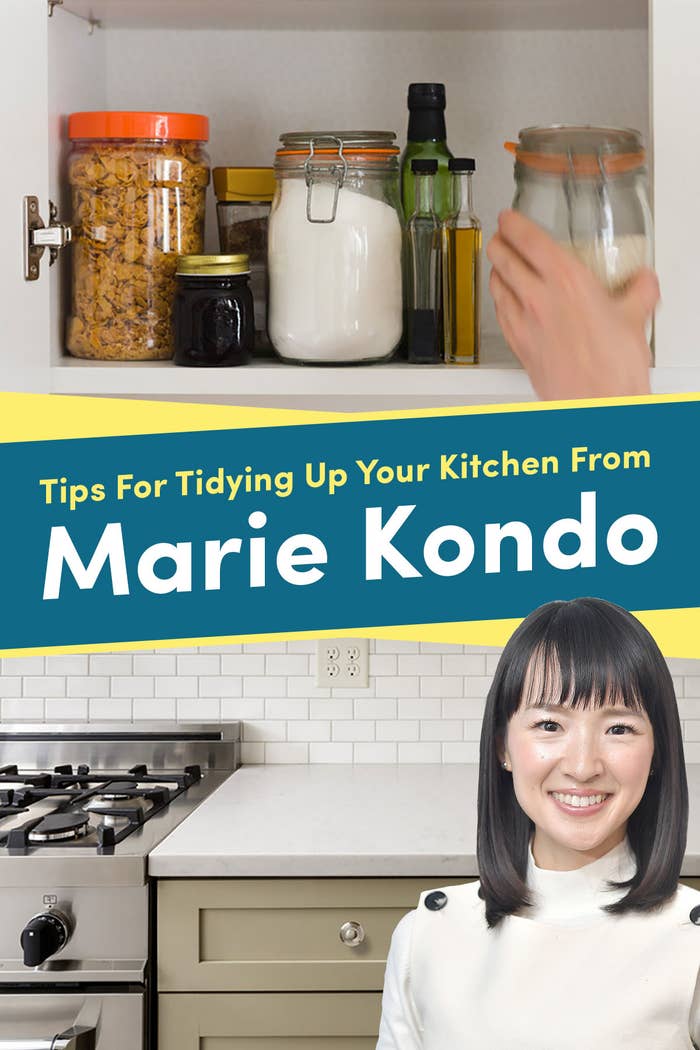 If there's anyone who knows how to tidy up a kitchen and optimize it for efficiency, it's organizational expert Marie Kondo.
Kondo, the lifestyle guru behind the hit Netflix show Tidying Up with Marie Kondo and author of two bestselling books, is not only an expert on tidying up bedrooms, offices, and living rooms, but kitchens, too.
Kondo actually trailed chefs and noted their behaviors when developing her methods for tidying up kitchens — and her organizational expertise combined with chefs industrious ways helped to create practical tips you can use in your own kitchen. Here are 11 of those tips:
10.
Go through your cookbooks and get rid of ones you don't use or don't spark joy.