Ina Garten's Guacamole Hack Is So Smart
The secret to the perfect chunky guacamole.
And recently, I came across one of those tricks that's so incredibly simple that I wondered WHY I had never thought of it before. 🤦‍♂️
Garten starts by combining some fairly typical guacamole ingredients in a large bowl: avocado, freshly squeezed lemon juice, hot sauce, chopped garlic, red onions, salt, and pepper.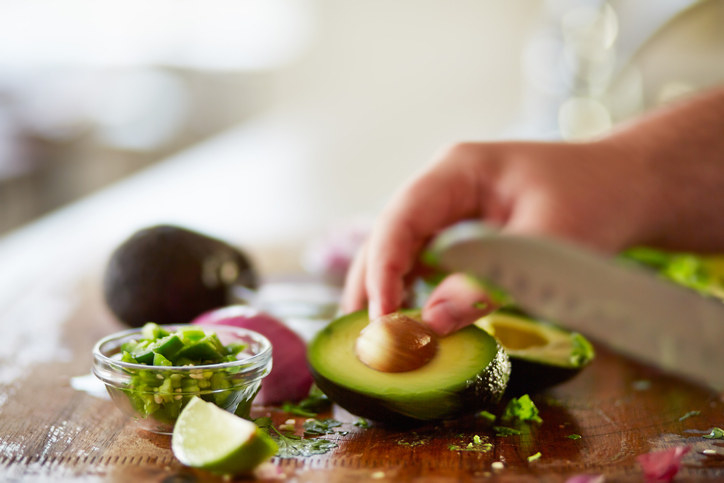 But then, when it comes time to smash it all together, Garten whips out a chef's knife and slices the avocado directly in the bowl.
"I don't puree it. All I do is cut into it just like this so it's really chunky. It mixes the ingredients together, and it stays really chunky," explains Garten.
And just a general note: You should probably use a bowl you don't mind scratching up a little. The knife may knick and cut the surface slightly, so just be careful. ¯\_(ツ)_/¯