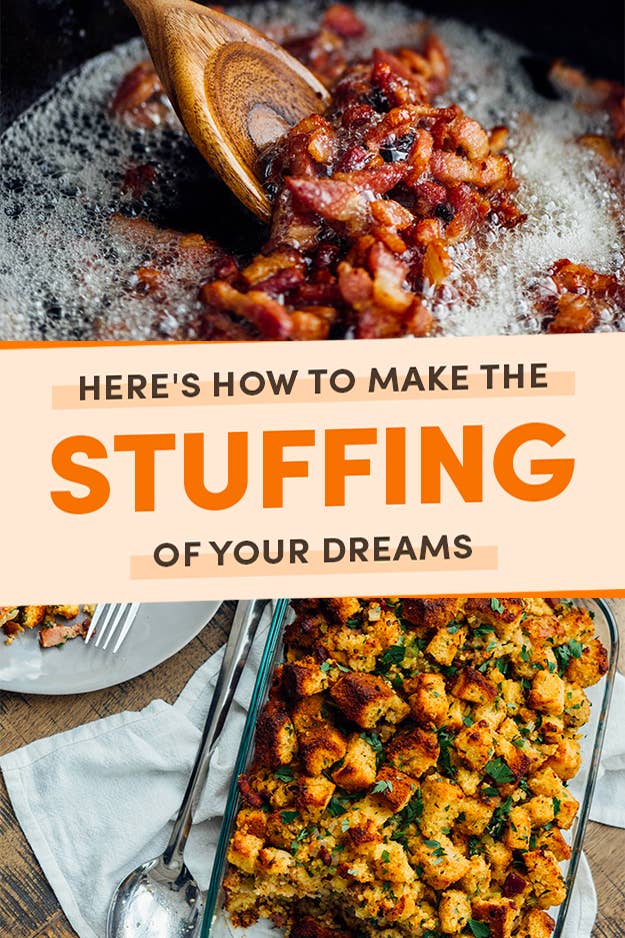 Move over turkey, because everyone knows that stuffing is the best part of Thanksgiving.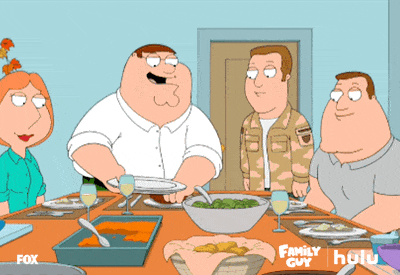 But stuffing comes in many shapes, sizes, and flavors — and it takes a bit of practice to perfect. So we went ahead and made a lil' cheat sheet completed with four recipes to get you started.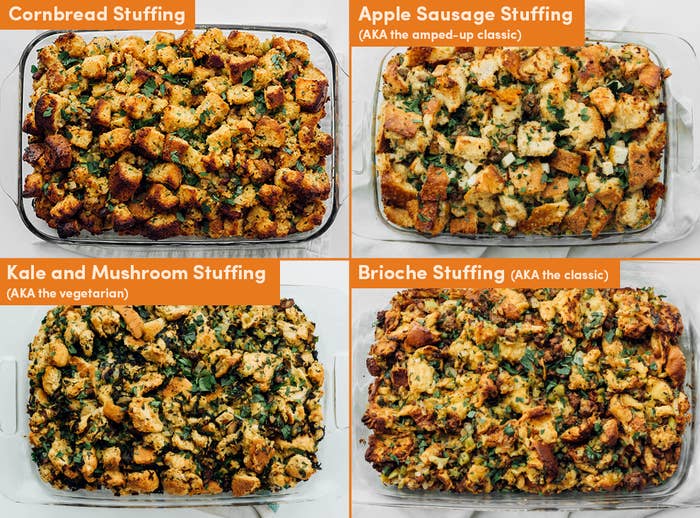 But before we dive into the recipes, we need to take a look at what makes a good stuffing — and to be honest, it only comes down to four things:
THE BREAD: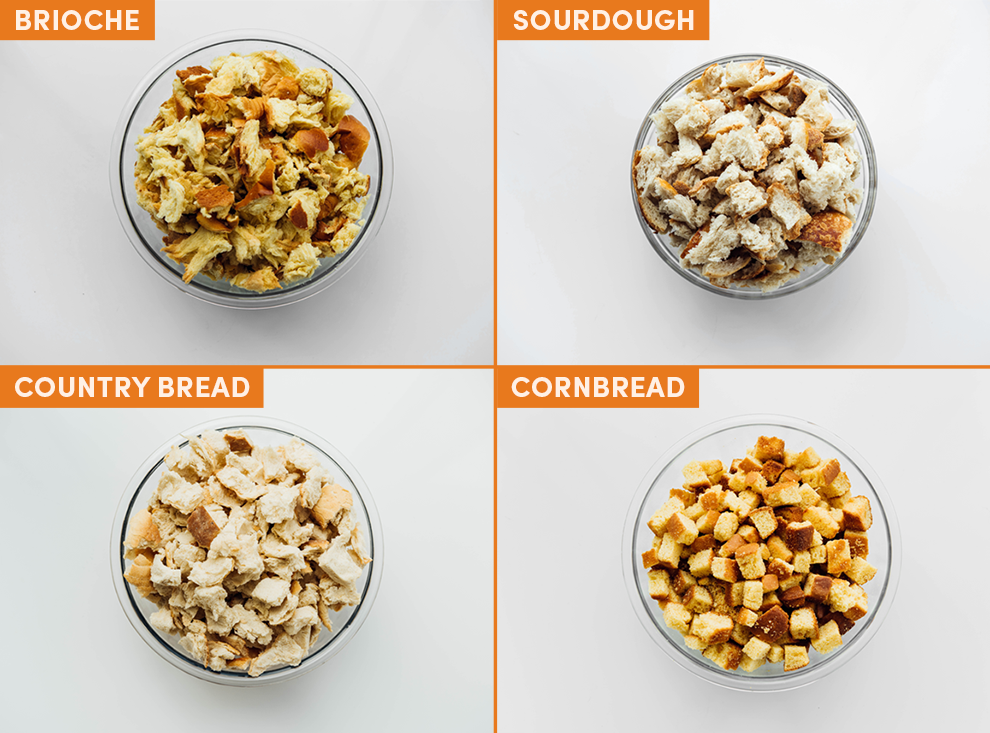 THE GIVENS: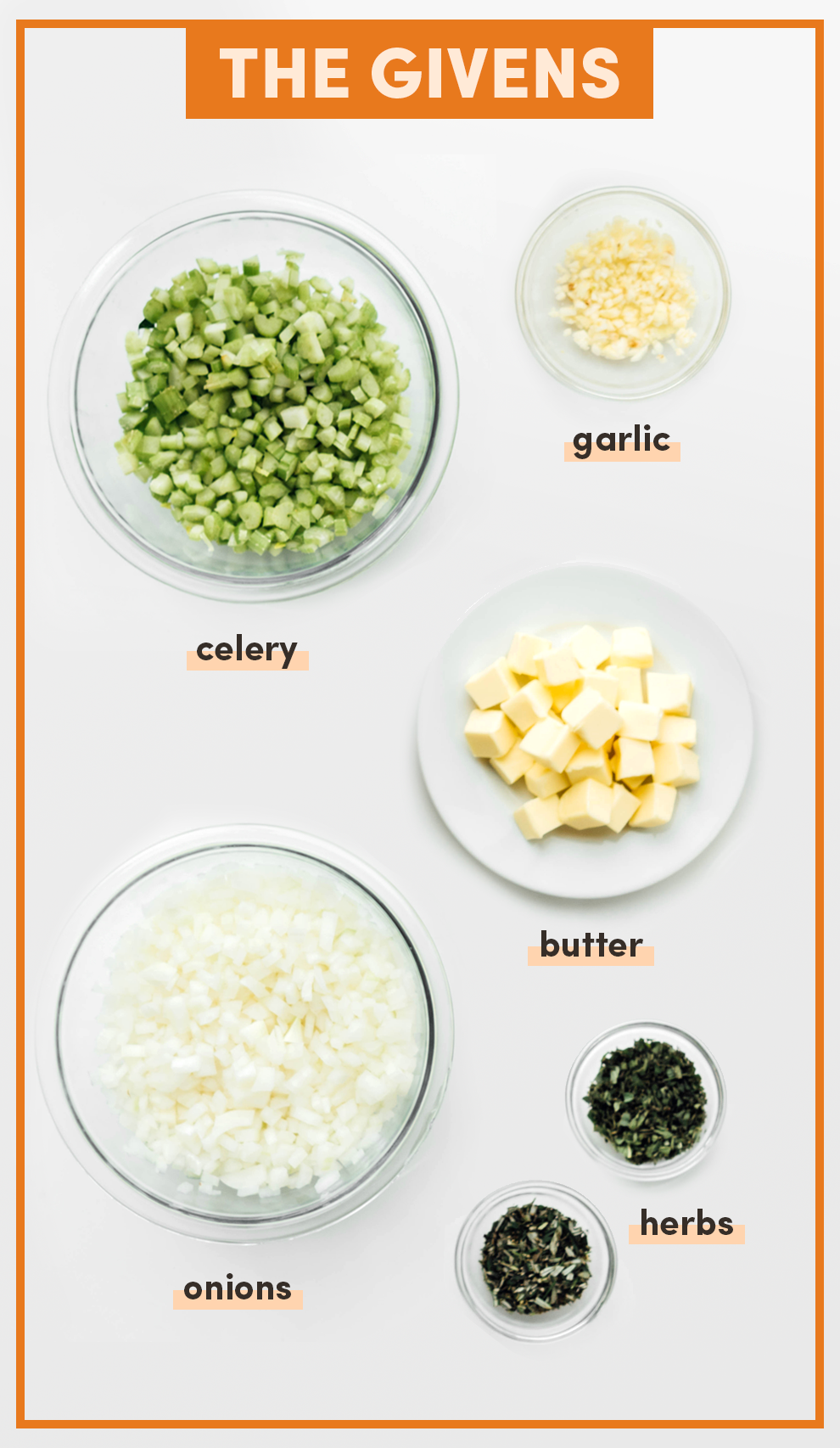 THE MEATY BASE: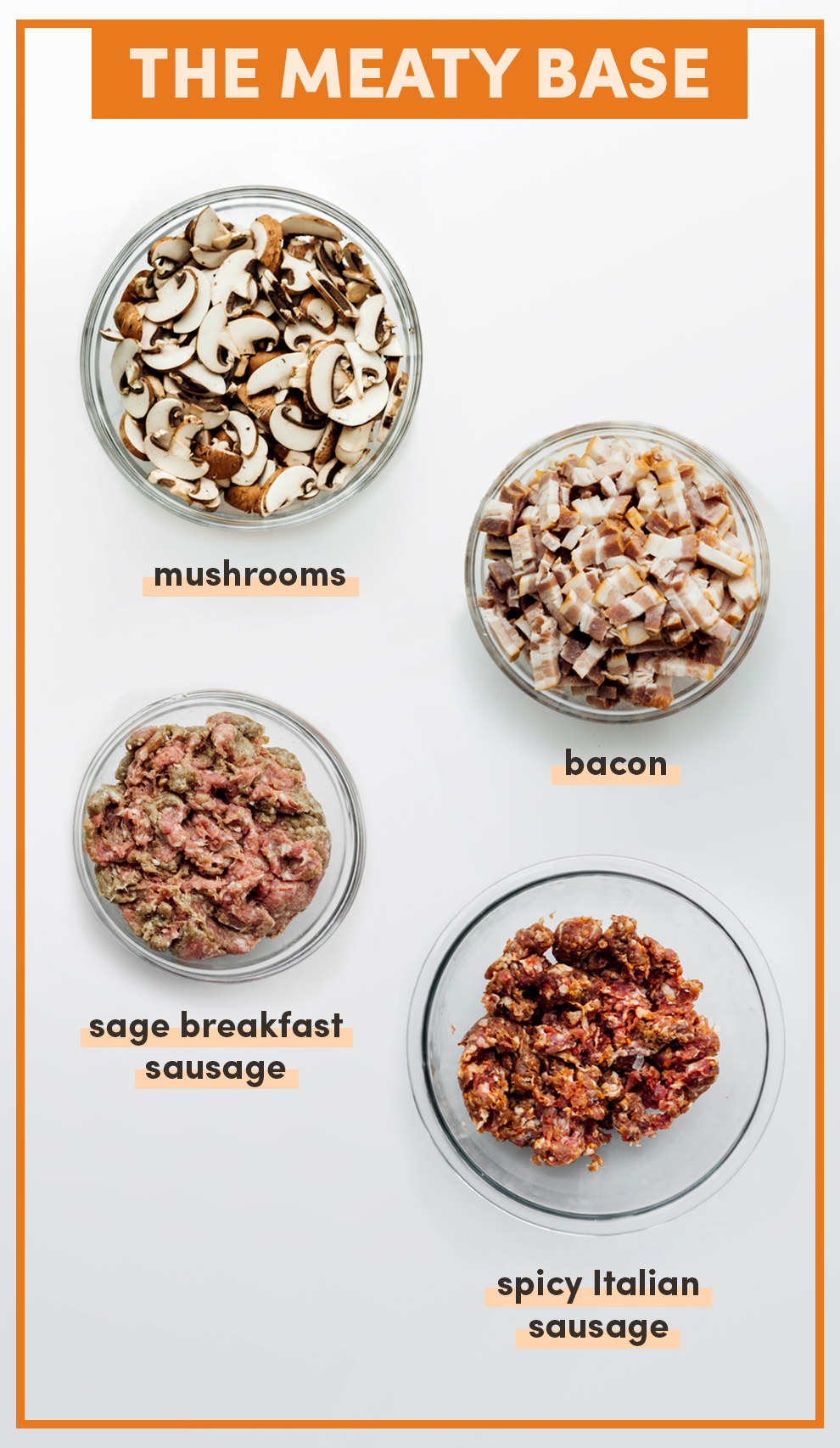 THE LIQUID: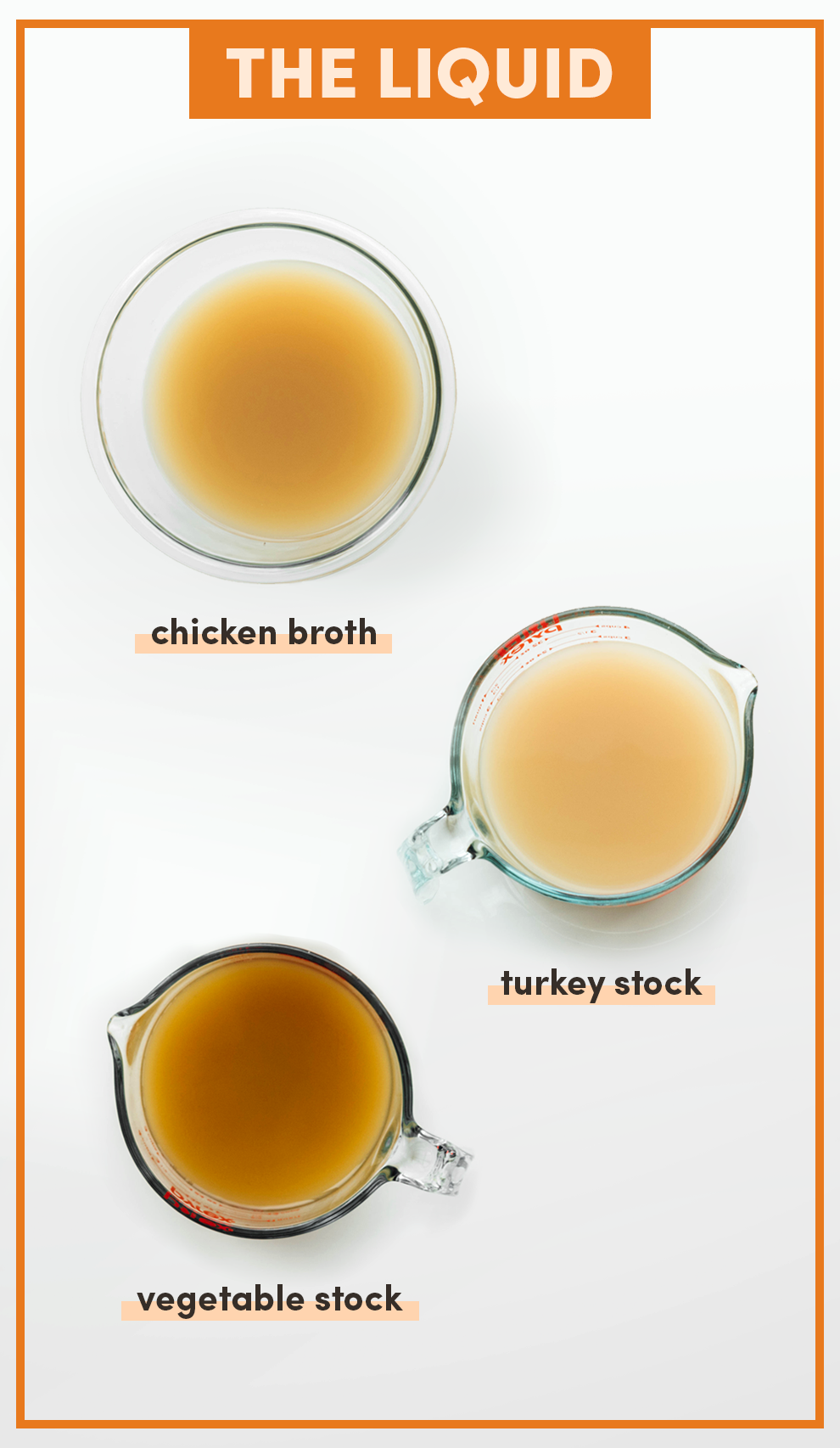 To recap, just remember these simple elements: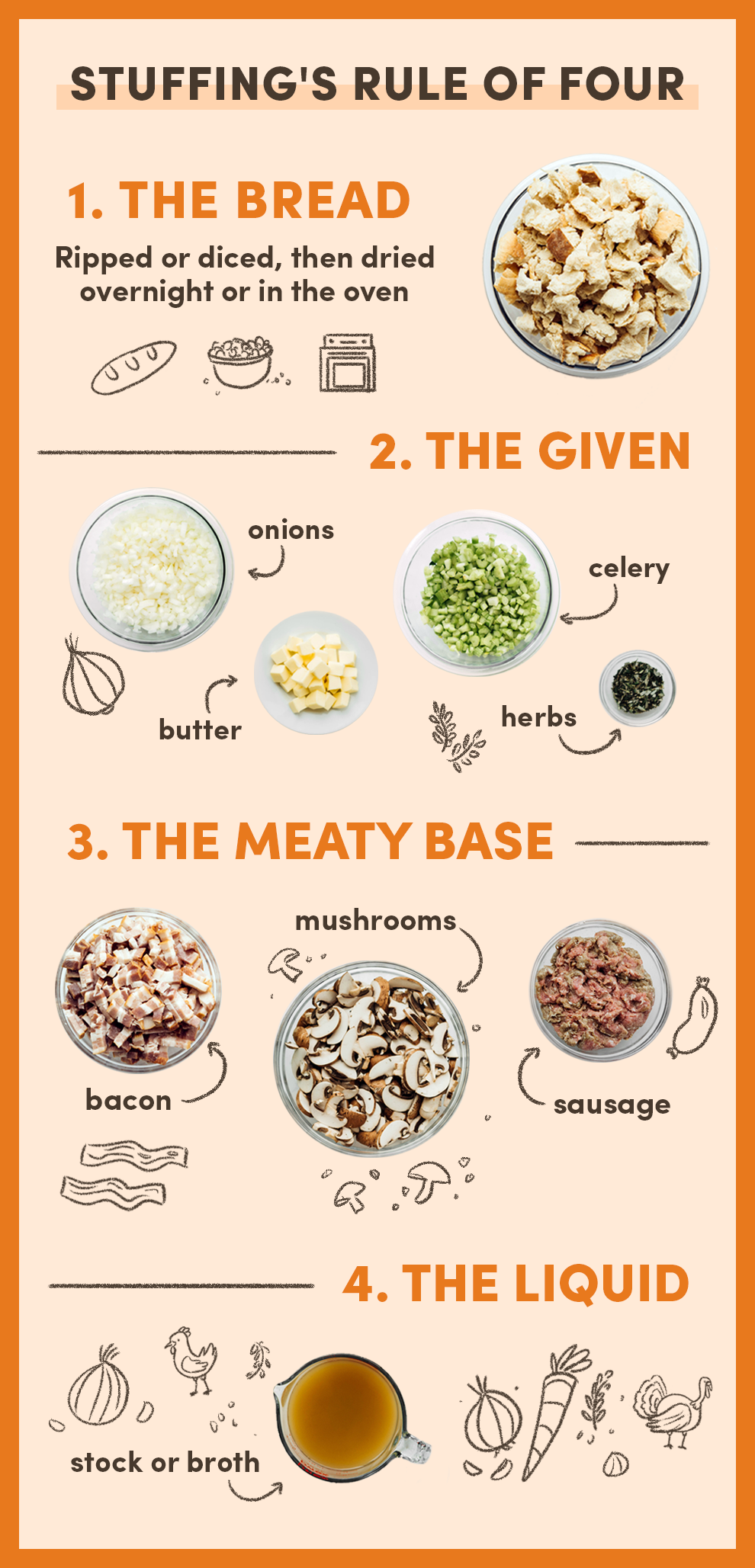 Now that that's out of the way, let's dive into the recipes — and remember, as long as you follow the four main rules of stuffing, the dish is pretty forgiving and great for riffing on.
BRIOCHE STUFFING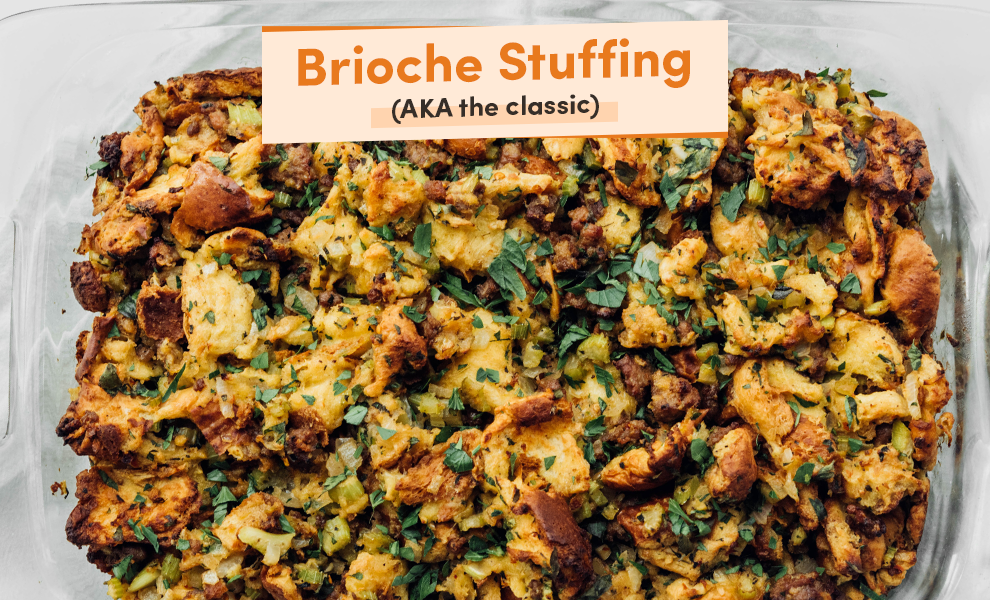 Start by ripping up two loaves of brioche and drying them out. Remember, you can do this by leaving them out overnight or by popping them in a 325°F oven for 25 minutes — your choice.
Toss all of that together with the dried bread, then mix eggs, stock, parsley, salt, and pepper in a separate bowl. Pour that over the bread mixture and toss to coat.
Once it comes out, garnish with some parsley and you're good to go.
APPLE SAUSAGE STUFFING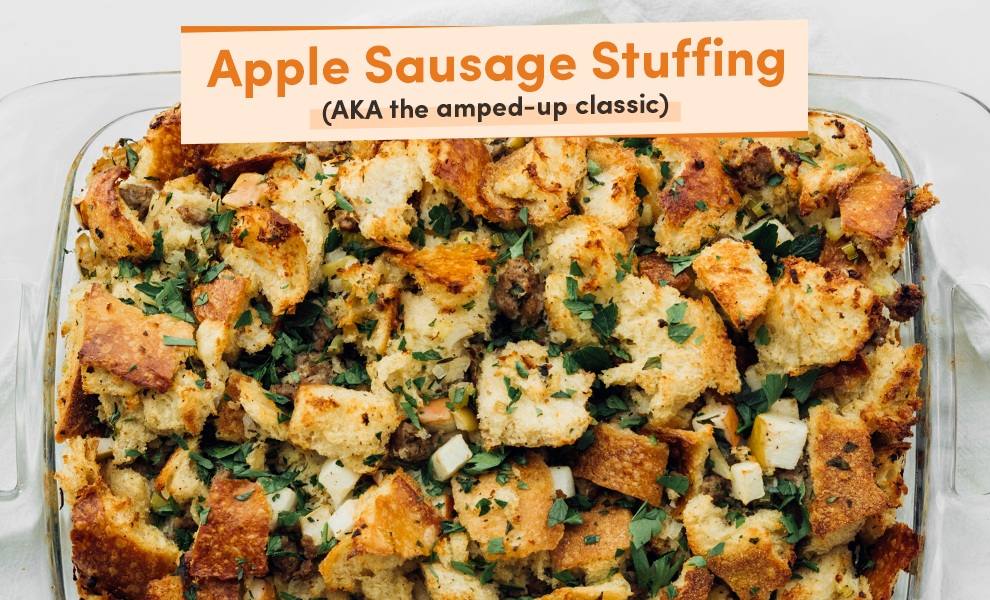 Start with ripped up and dried sourdough bread — this will add an extra depth of flavor to the stuffing.
Toss that mixture with the dried bread, then mix up your egg and stock mixture in another. Pour it over, toss to coat, and transfer into a baking dish.
Once browned, garnish with some parsley, and serve.
CORNBREAD STUFFING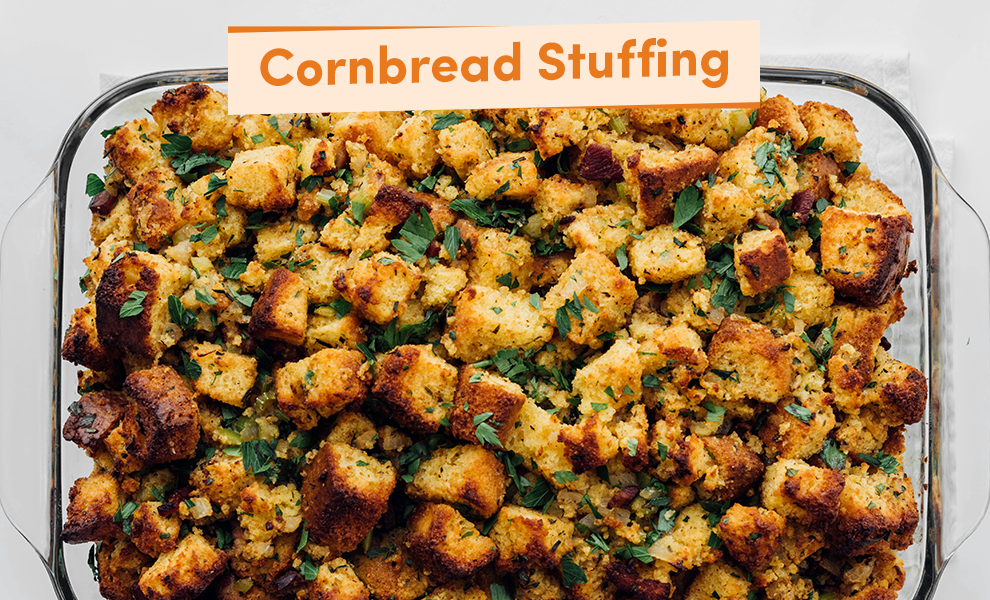 Instead of ripping the bread, cut it into cubes and dry it out. If you try to rip it, it'll just crumble apart.
Toss that mixture with your dried cornbread, mix up your stock mixture, and pour it over.
The cornbread will get nice and golden and the bacon will get even crispier.
KALE & MUSHROOM STUFFING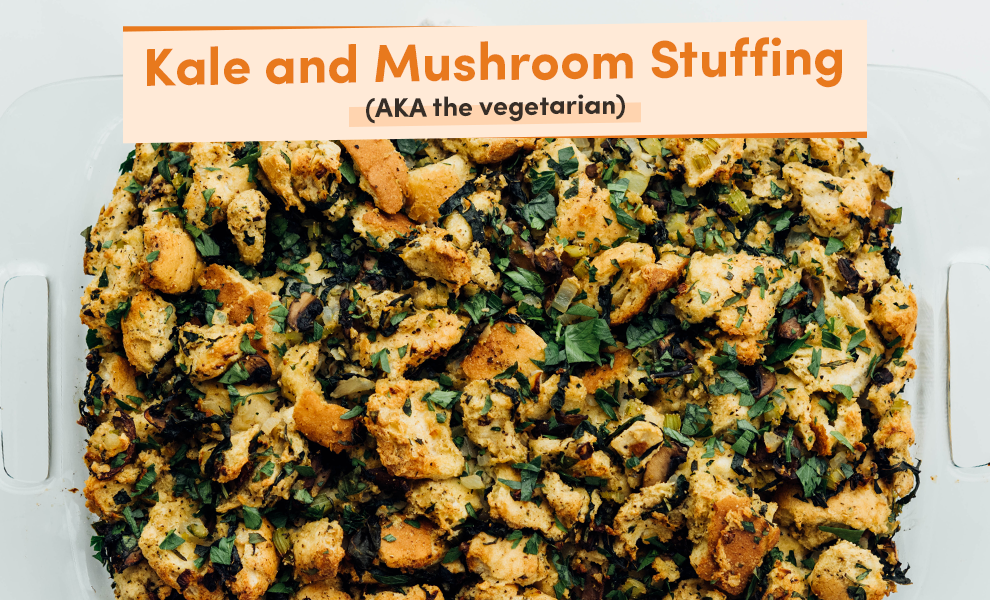 Start with ripped up and dried country bread — this can pretty much be any good white bread (but definitely not squishy sandwich bread).
Toss all of the cooked veggies with the bread, then mix up some veggie stock with eggs.
Bake until golden, then garnish with parsley.
So there you have it: A stuffing recipe to please everyone. Pick the one your family will love and get cooking — or use the simple rule of four to create your own! So go forth and conquer stuffing! You got this!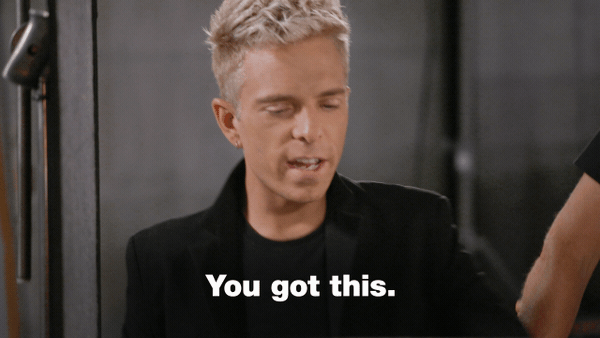 And if you're looking for more Thanksgiving recipes, tips, and tricks, check out our Tasty-est Thanksgiving to help make this Thanksgiving the best one yet.