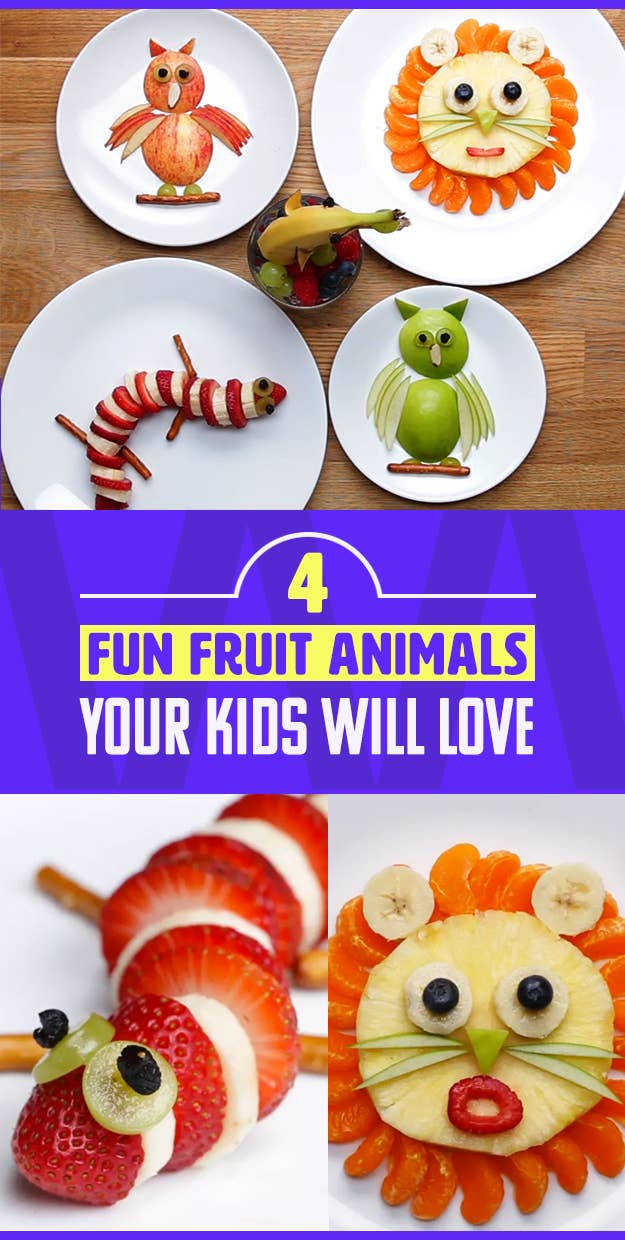 Every parent knows that getting your kids to eat fresh fruit can be difficult. But what if it didn't have to be?
1.
Turn a banana into a playful dolphin.
2.
Transform sliced strawberries and banana into a lizard.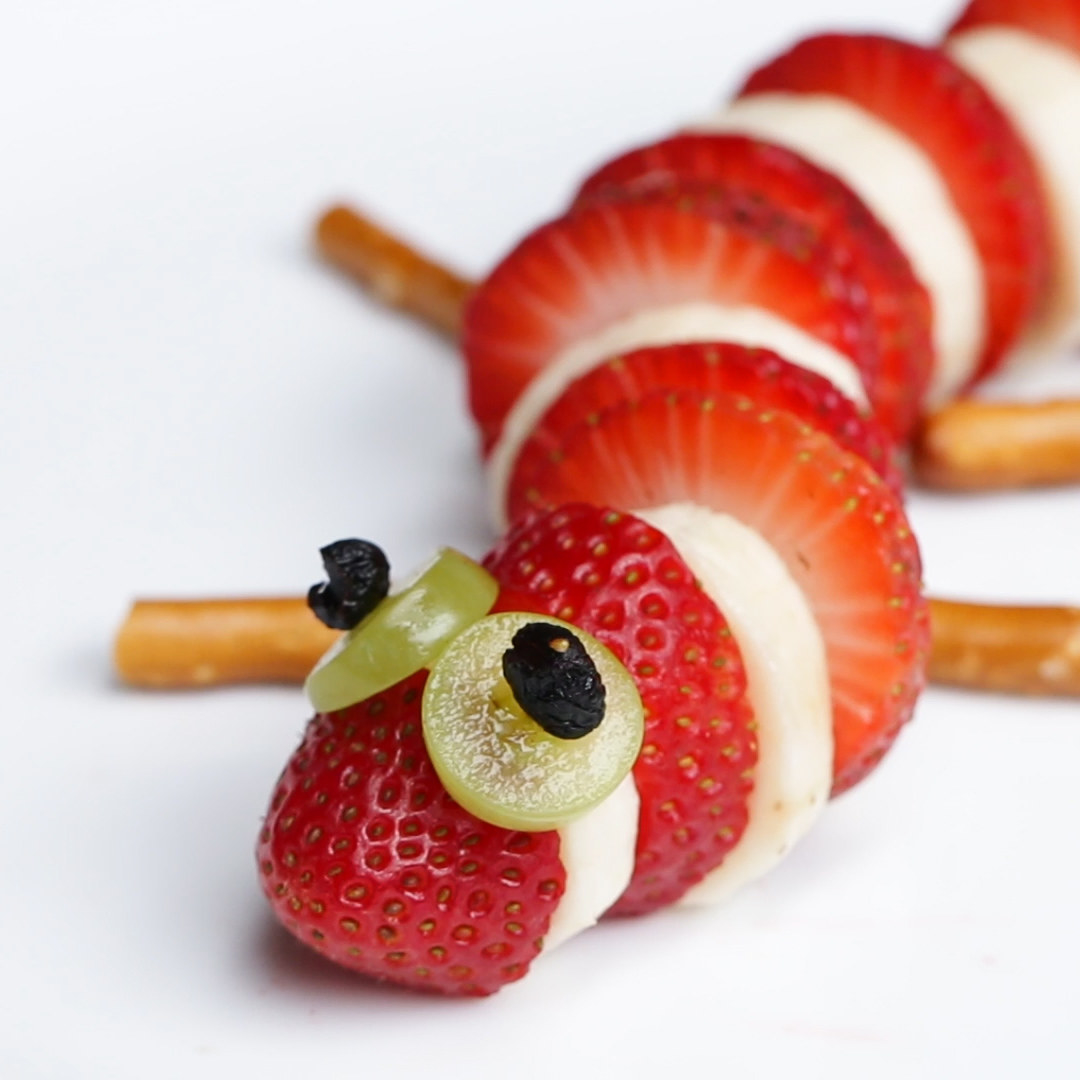 3.
Turn a pineapple slice into a smiling lion.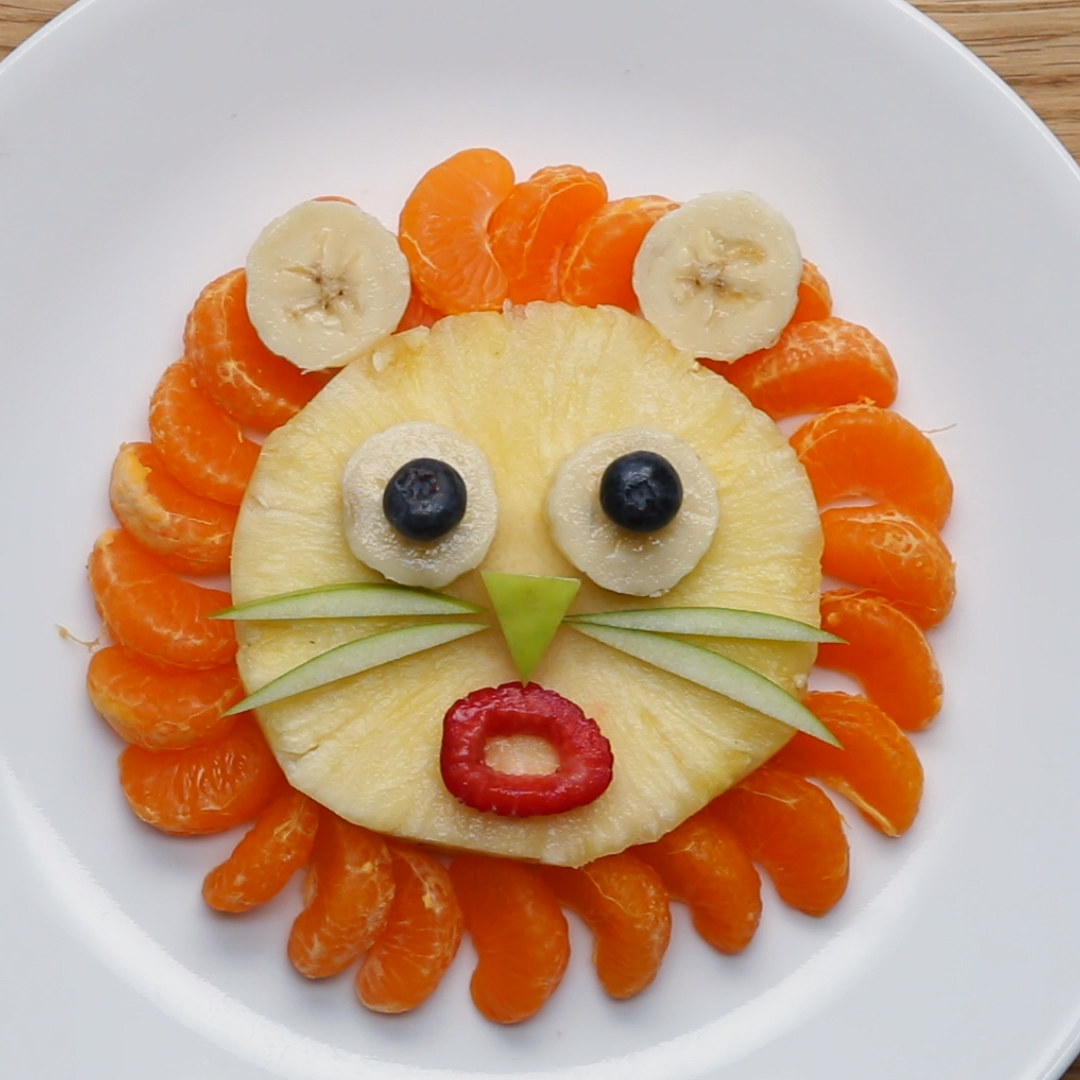 4.
Create a cute owl with an apple.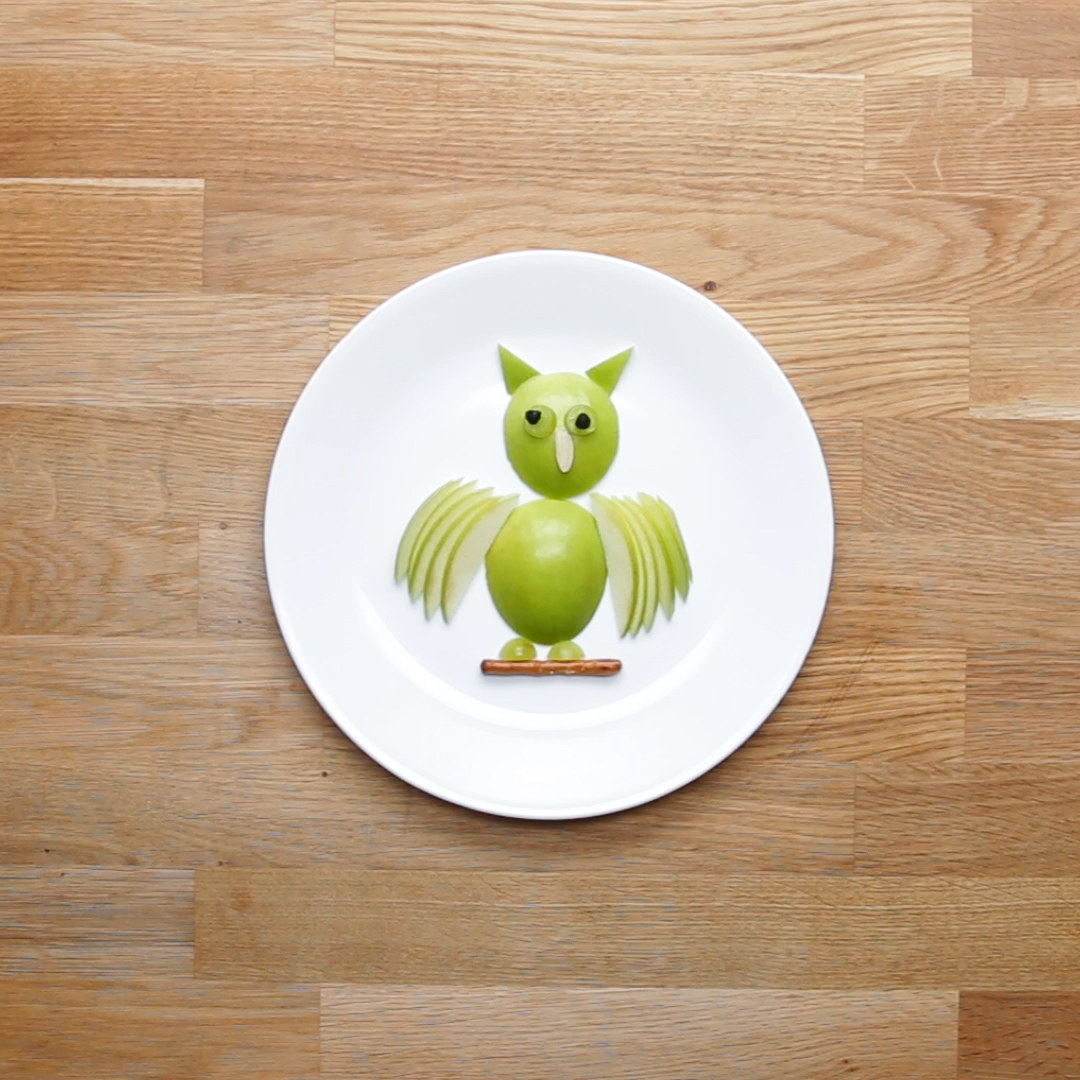 Hows that for a snackable zoo?