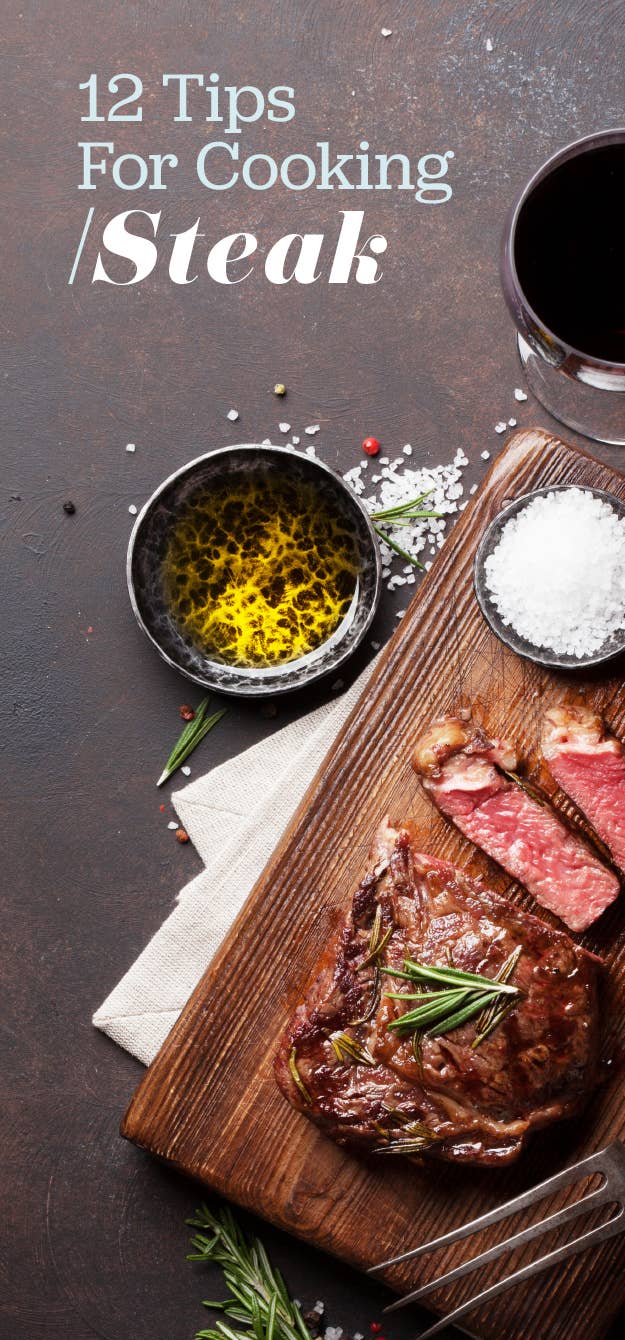 Cooking a steak at home can be expensive, so it's important to know how to do it right.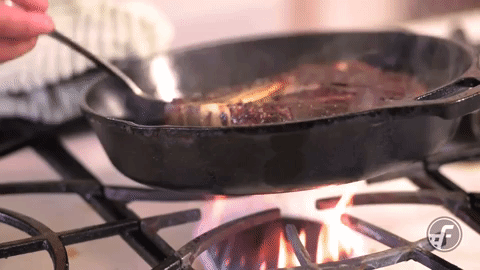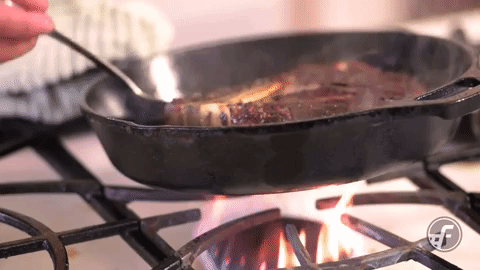 So here are 12 unexpected (but totally legit) tips that'll help you cook the best steak of your life:
1.
Reverse sear your steak (as in roast it first, then sear it) to evenly cook the entire center and avoid that overcooked grey ring.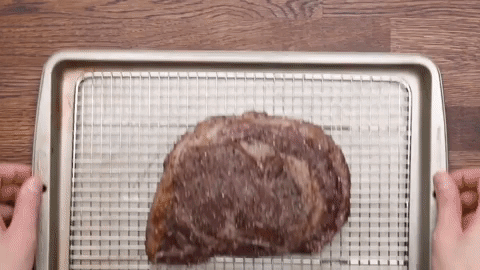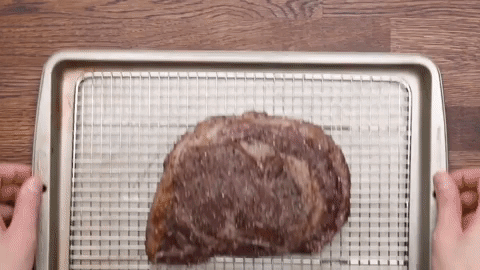 2.
You can also use that same technique (the bake-then-sear method) to reheat leftover steak without overcooking it.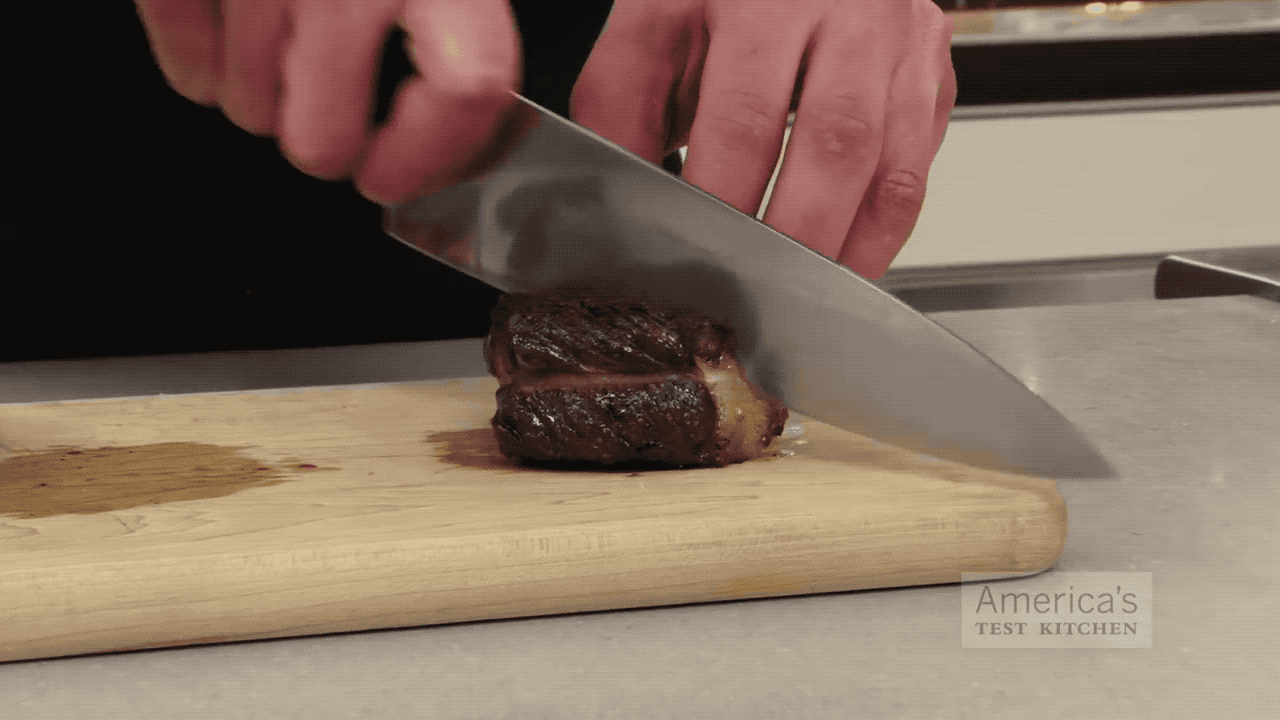 3.
Freeze your steak and deep-fry it to get the outside super crisp and golden while keeping the inside nice and pink...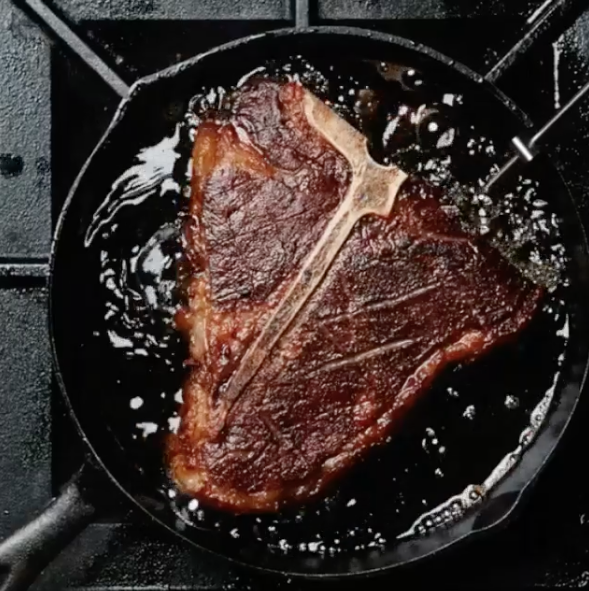 4.
Or, if frying seems like a bit too much work, just cook them straight from frozen using the standard sear-then-roast method.
5.
For the ultimate sear, heat your cast-iron skillet up for a full 30 minutes before searing your steak...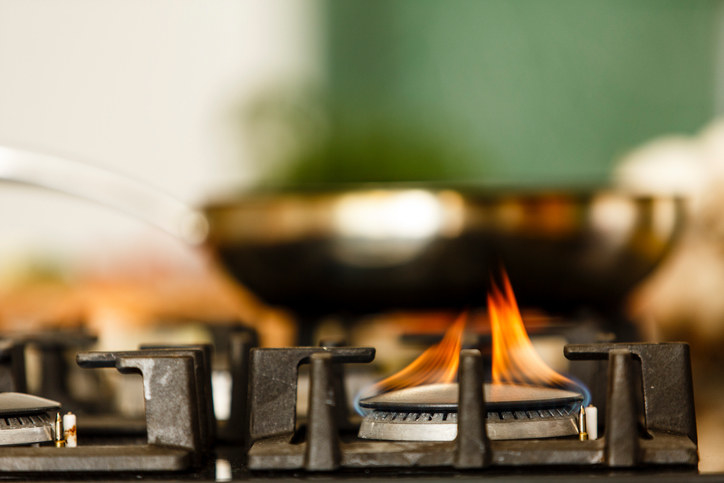 6.
And season the outside with not only salt, but a bit of cornstarch to help dry it out.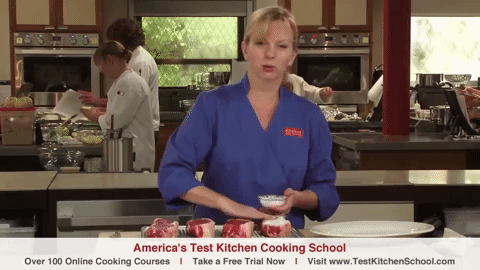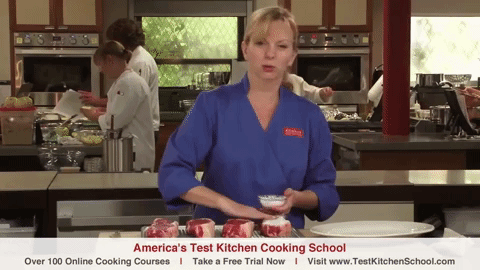 7.
Dry-age your steak at home with the help of a pie pan, skewers, and paper towels.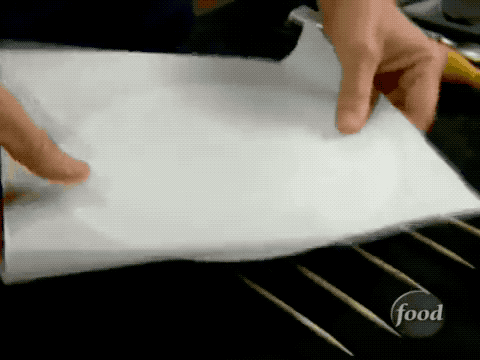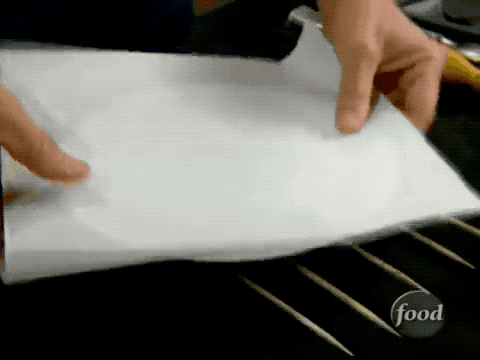 8.
Dry brine your steak (AKA season it with salt in advance) to not only give it great flavor, but to tenderize it.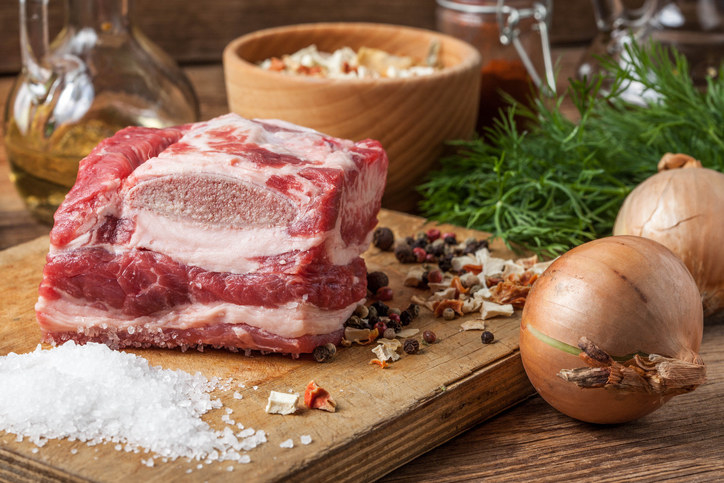 9.
Invest in an instant-read thermometer so you can cook your steaks to the perfect level of pinkness.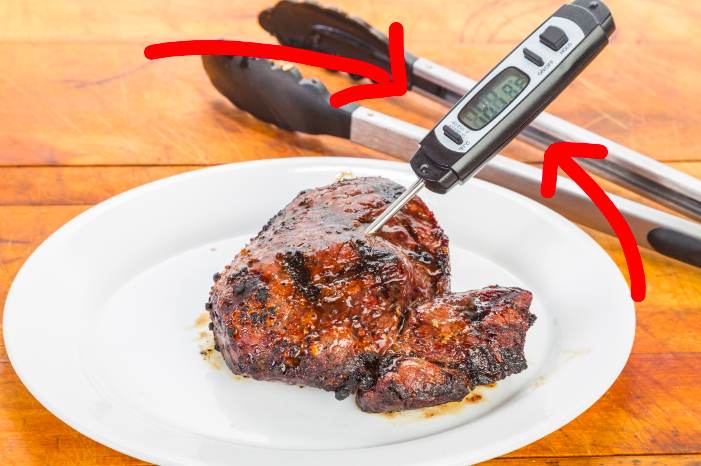 10.
Don't sear your steaks in olive oil — it'll burn.
11.
If you really wanna go there, slowly cook your steak in melted butter for the most decadent (and arguably ridiculous) steak ever.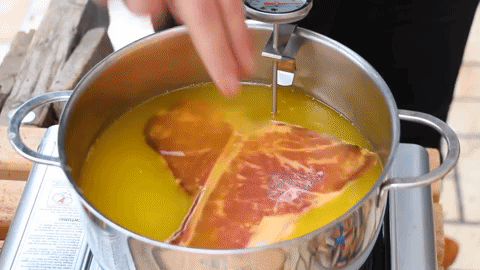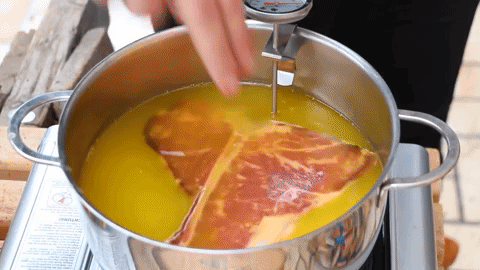 12.
And make sure to always let it rest before cutting into it.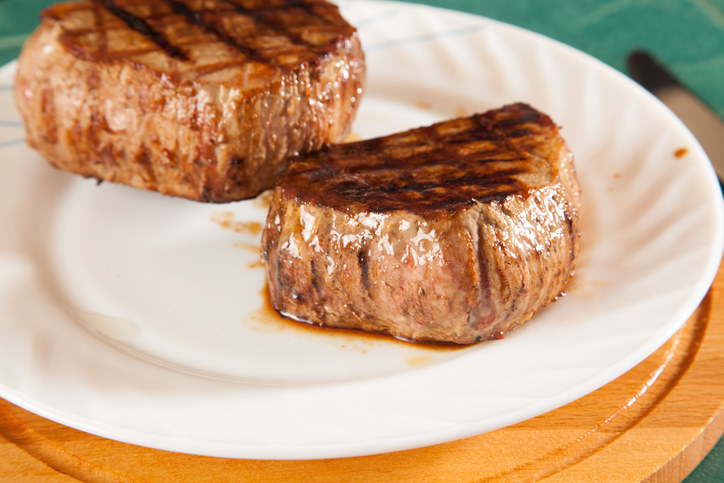 Let's get cooking!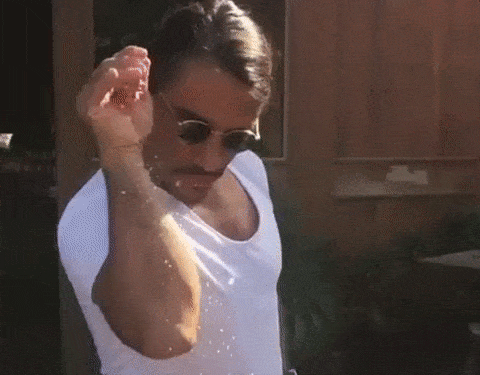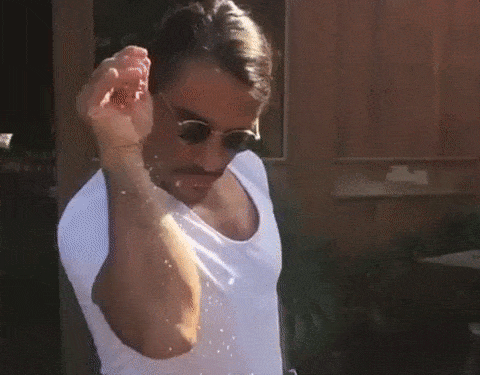 Have any interesting tips for cooking the perfect steak? Let us know in the comments below!