1.
Many people think that culinary school is a romantic experience filled with wine and endless cooking.
2.
For starters, you'll absolutely DREAD the quarterly deep clean.
3.
And you'll quickly learn that missing a day of class is essentially an automatic failure.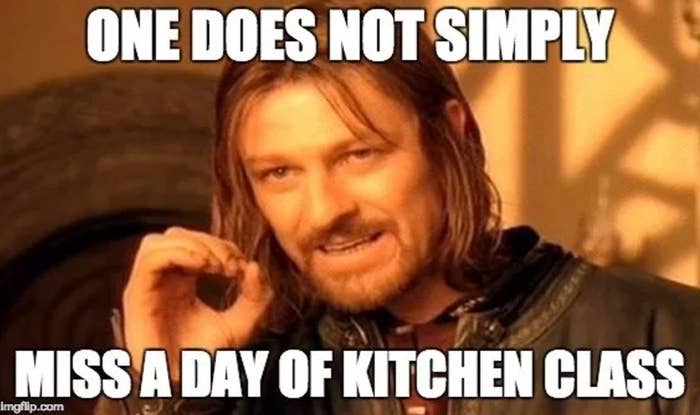 4.
Side towels will become the root of many classroom arguments.
5.
So you guard them with your life.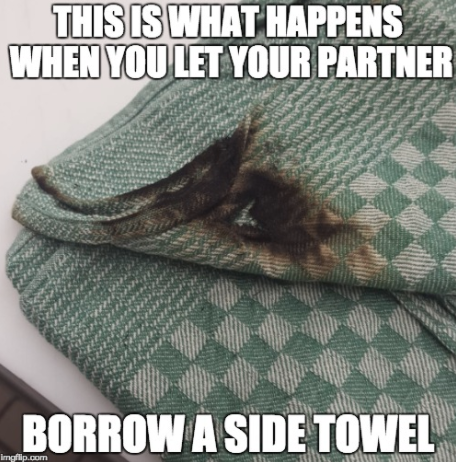 6.
The lingering scent of onion will stain your hands, hair, and clothes.
7.
You'll fear egg day (AKA the day where you're forced to cook hundreds of eggs until you finally get one right).
8.
And you'll learn the lost art of turning potatoes.
9.
On top of hauling your heavy knife roll, you'll also have to carry textbooks, aprons, towels, and toques to every class.
10.
Your fingerprints will literally ~disappear~ thanks to the endless burns and calluses you'll acquire.
11.
You'll start geeking out over knives.
12.
Sharpening them will become a ~meditative~ experience.
13.
Your schoolwork will slowly start bleeding into your personal life...
14.
And your phone will begin autocorrecting everyday items into completely unrelated culinary lingo.
15.
You'll shamelessly start swapping burn and scar stories with other classmates.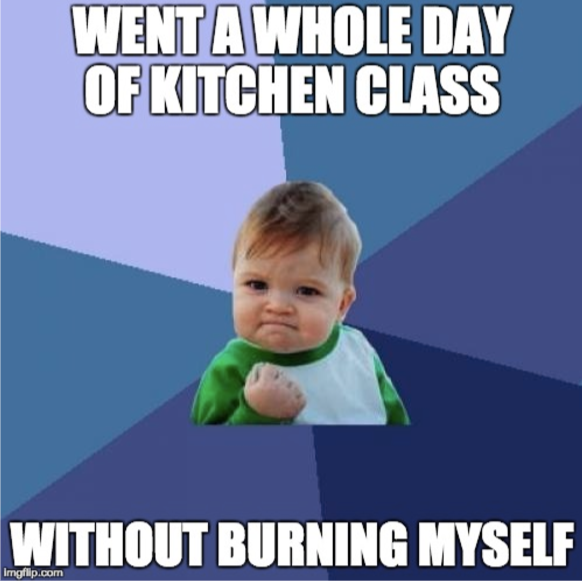 16.
And when you do cut yourself, it's always on the dumbest things.
17.
You'll even start using kitchen slang in everyday conversations.
18.
You'll slowly start* to become a morning person.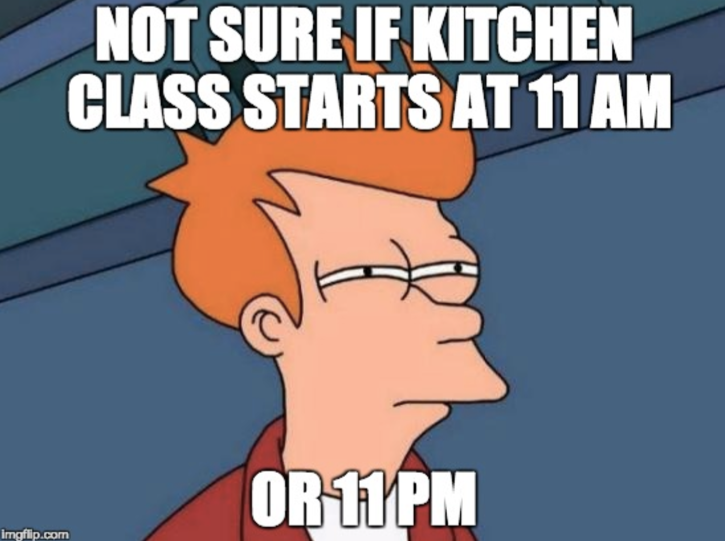 19.
Not just a morning person, a morning person who wakes up at TWO IN THE DAMN MORNING.
20.
You'll get away with things you DEFINITELY couldn't at other schools.
21.
You'll slowly realize that both the NRA and CIA are not at all what you thought they were.
22.
You'll constantly fight about dishes, side towels, and the idea of "cleaning as you go."
23.
Your life will become an endless cycle of sleeping, eating, and going to class...
24.
You'll either start rapidly losing weight, or rapidly gaining it...
25.
Because although you're surrounded by wonderful food all day, your dining options are not always the best.
26.
And even though the tuition might be a little ~steep~
27.
You wouldn't change the experience for a thing.