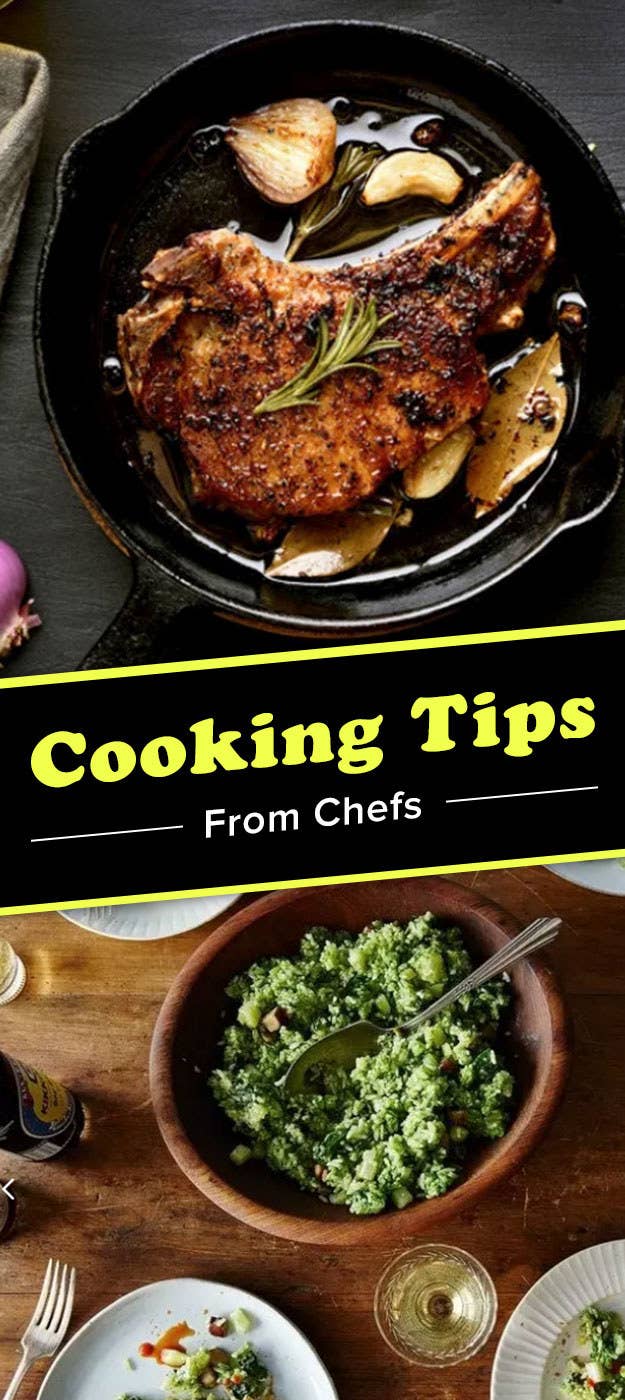 If there's anyone who knows how to cook a great meal, it's the chefs working day in and day out in restaurants.
Here are 14 of their tips, tricks, and techniques that you can use in your own kitchen:
1.
Brine your chicken to keep it moist and infuse it with flavor.
2.
And fry it twice to make it super crispy.