14 Cookie Decorating Tips You'll Wish You Knew About Sooner
From how to make royal icing to the right way to add sprinkles.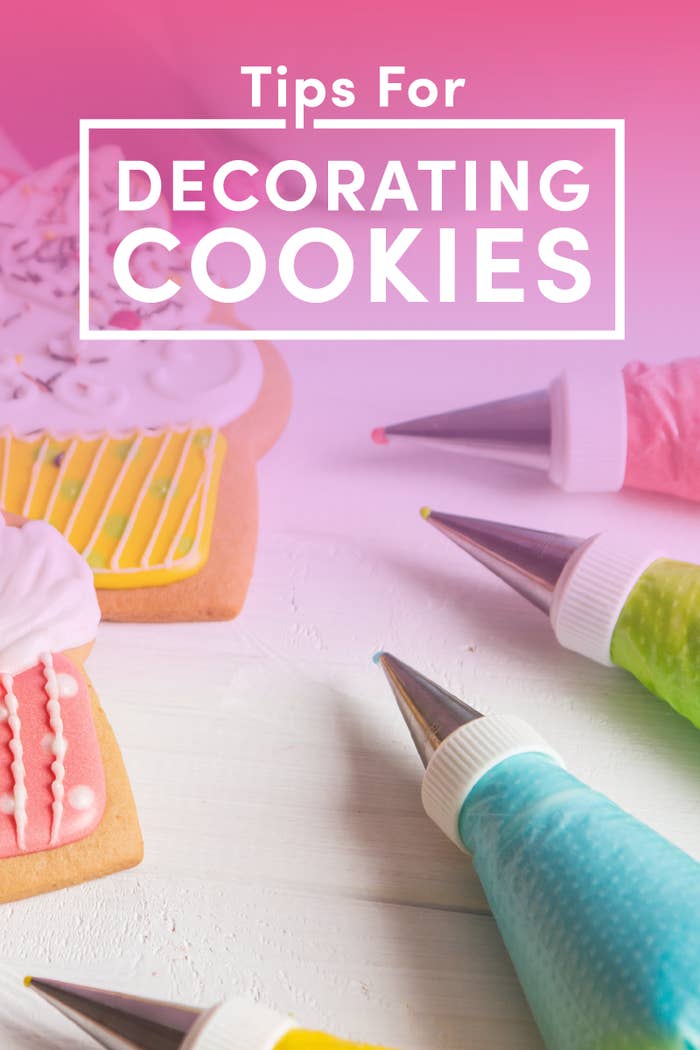 For many people, decorating holiday cookies is a tradition — but sometimes those cookies can end up looking like a #PinterestFail. ¯\_(ツ)_/¯
So we rounded up 14 of our favorite cookie decorating tips — from preparing the whitest royal icing to picking the right food coloring to use — to take your cookie creations from #nailedit status to cookie perfection.
1.
For perfectly shaped cookies, roll them out directly on parchment paper and pop them in the freezer before baking them...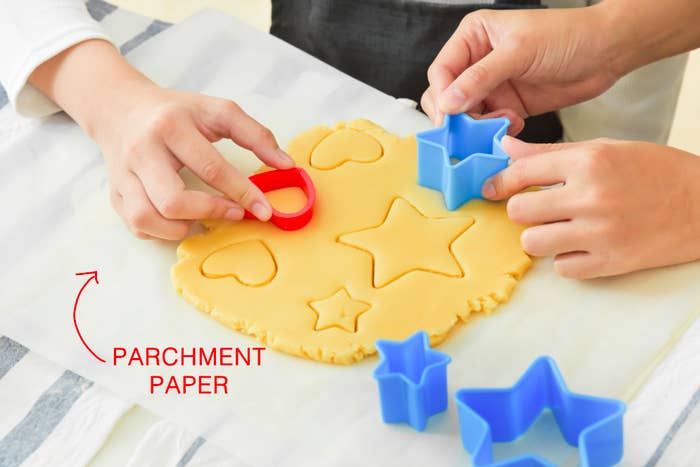 2.
And if you don't have the proper cookie cutter for the shape you want, make a stencil out of cardboard or parchment paper.
3.
If your cookies turn out misshapen, sand the edges down with a microplane until they're the right shape.
4.
Invest in a piping bag with a coupler to pipe perfectly straight lines with ease.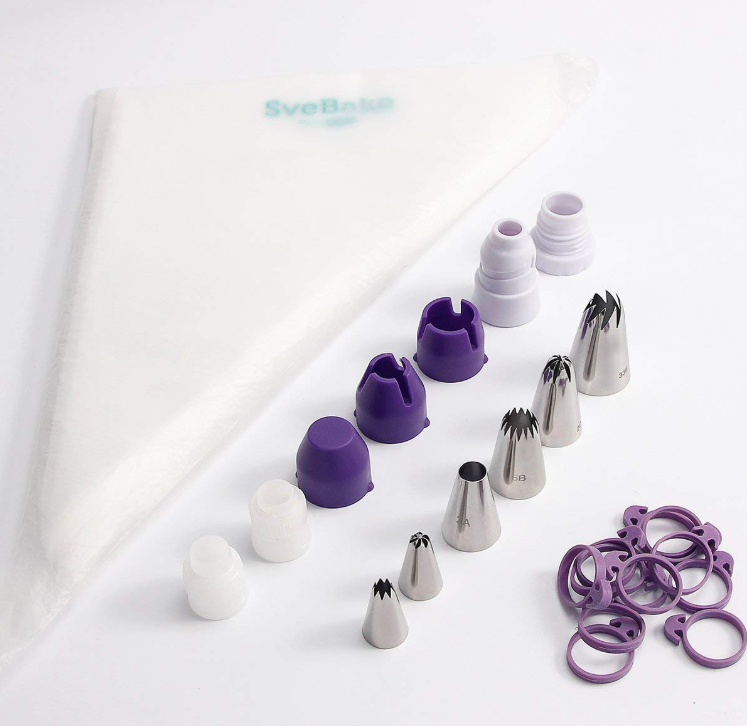 5.
If aesthetics is what you're after, use royal icing...
6.
And use the pipe-and-flood method to evenly cover your cookies with icing.
7.
Use a toothpick to pop air bubbles and guide thick icing all the way to the edges.
8.
For the most vibrant frosting colors, tint them with gel food coloring, not liquid.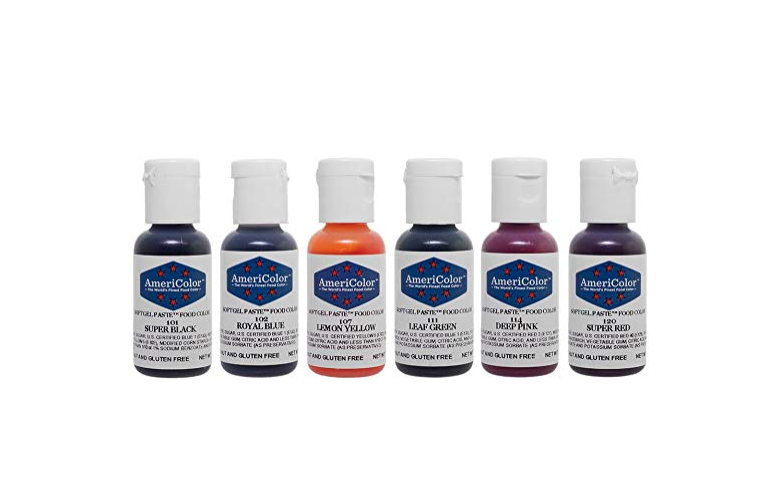 9.
Use colored sugars to hide any icing imperfections — but be careful about adding it to icing that's too wet.
10.
Let your cookies dry overnight before attempting to package them up.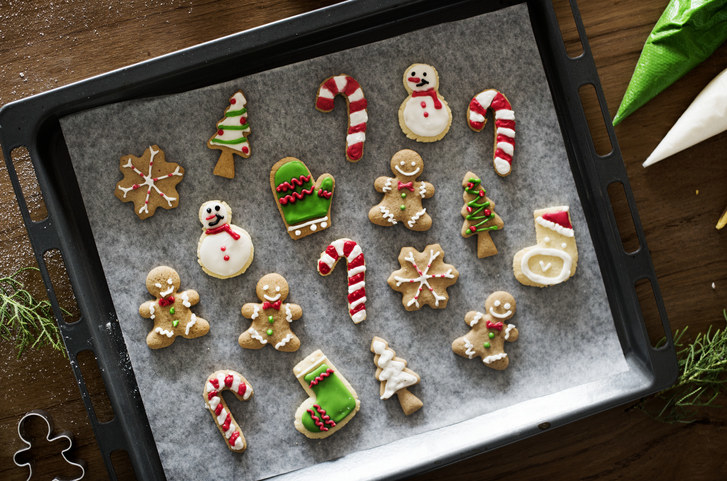 11.
If royal icing isn't your thing, go for a stunning-yet-easy powdered sugar pattern using an old doily....
12.
Or use regular buttercream frosting to create height and texture on your cookies.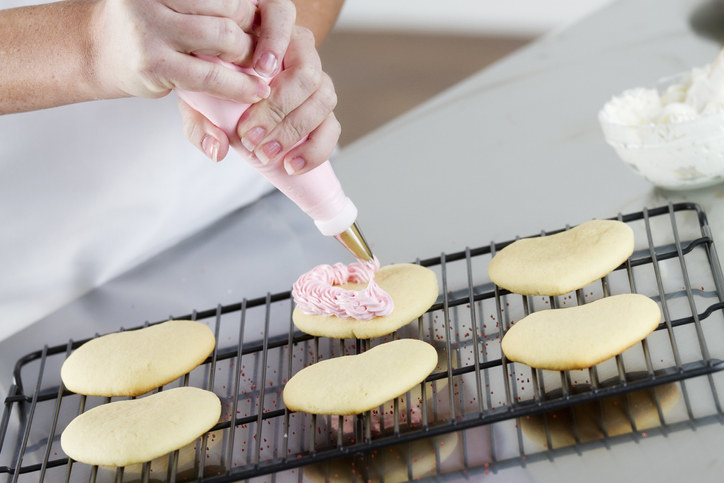 13.
For a super simple, semi-transparent finish, brush your cookies with a confectioners glaze.
14.
Get a head start and make your components in batches, and remember to have fun!