OK, so just about everyone knows that Alton Brown is a culinary genius. I think we can all agree on that...
So if he tells you to make popcorn in a metal bowl, you listen — which is precisely what he said to do during an episode of Good Eats.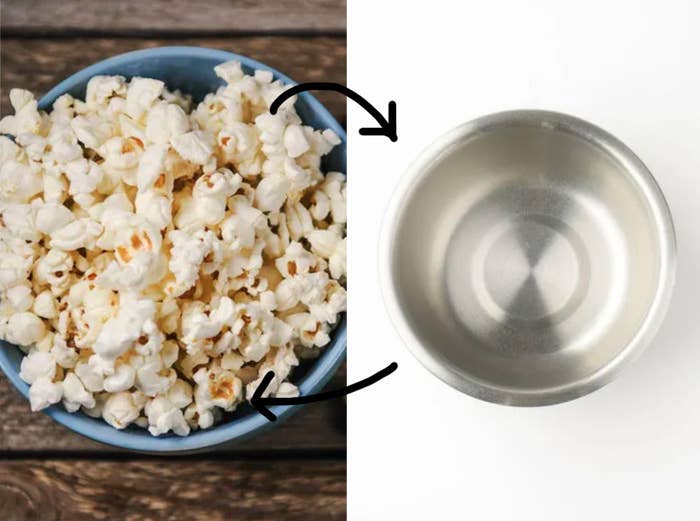 The clip starts out with Brown claiming that a standard, six-quart metal bowl is "the perfect corn popper."
He then covers the bowl with a piece of aluminum foil and pokes a few holes in it with a pair of scissors.
Brown places the bowl directly over a medium flame and uses tongs to shake the bowl around. "Forty-five seconds to a minute will go by and nothing is going to happen," explains Brown, "but it's important that you keep the vessel in motion." Just be careful and make sure you don't burn yourself.