1.
Starbucks created the Unicorn Frappuccino, the first of many fraps that would capture the ~food trend of the moment~.
3.
An extra in a gay porno became an unexpected star when she blurted out the iconic line, "Right in front of my salad?!"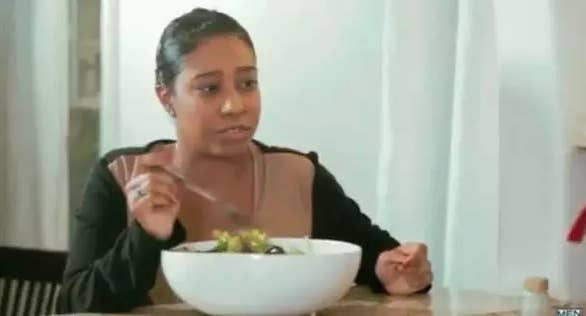 4.
A bunch of rich people were served a sad-ass sandwich at Fyre Festival.
5.
Hamburger emojis started a heated debate over the proper placement of cheese.
6.
Season two of Martha & Snoop's Potluck Dinner premiered.
7.
Spaghetti donuts made their debut at Smorgasburg food market — and people were both disgusted and intrigued.
8.
Avocados were disrespected over and over again.
10.
Someone invented clear pumpkin pie and people had ~opinions~.
11.
Master of None gave us all serious food envy.
12.
Rick and Morty's mention of McDonald's 1998 Szechuan sauce created enough buzz for them to bring it back for a limited time offer.
13.
The internet fell in love with salt bae and his magical hands.
14.
People slammed the New York Times for purporting to "discover" boba, and the outlet later apologized for it.
18.
Stranger Things made Eggos culturally relevant again. (Not that we've ever not been into waffles.)