This post has not been vetted or endorsed by BuzzFeed's editorial staff. BuzzFeed Community is a place where anyone can create a post or quiz.
Try making your own!
Storming Area 51! What Is Known So Far !
In case you've have seen numerous social media posts about the Area 51 Raid and are clueless, here is a brief guide to what it is!
A Facebook event has more than 1.2 million people are pledging to raid Area 51 to "see them aliens" on September 20th.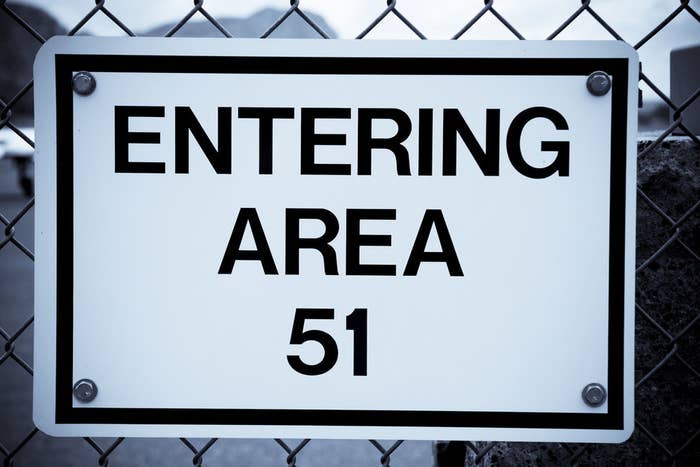 Strategy for the event is "If we Naruto run, we can move faster than their bullets"
What do they want? (Me leaving Area 51 with an Alien like...)
Military Response! You know they got that SPACE RAY GUN!
What shall happen on September 20th? The creator of the event has put out a statement saying that the event page is a joke , however, I expect a few nut-jobs to represent the crazy on site. Only time Shall tell! Comment what you think is at Area 51!