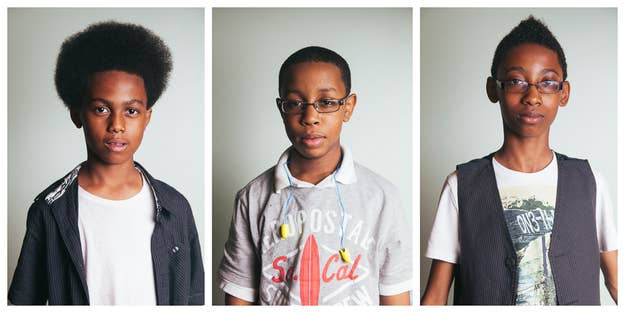 Hailing from Brooklyn, New York, Unlocking the Truth is a metalcore trio composed of 11-year-olds Malcolm Brickhouse (electric guitar), Jarad Dawkins (drums) and Alec Atkins (bassist).
Original members Brickhouse and Dawkins, started their first band, Tears of Blood, back in 2007. Despite their youth, Unlocking the Truth has honed their chops playing for audiences in Times Square, at NYC's The Bitter End, and Amateur Night at the Apollo.
Writing and performing original compositions, the guys listen to everything from metal and hip hop to R&B and pop, and cite Chelsea Grin, Motionless in White, Escape the Fate, SlipKnot, Metallica, and Disturbed among their inspirations.
Brickhouse, in the band's East Flatbush practice space (aka his mom's basement)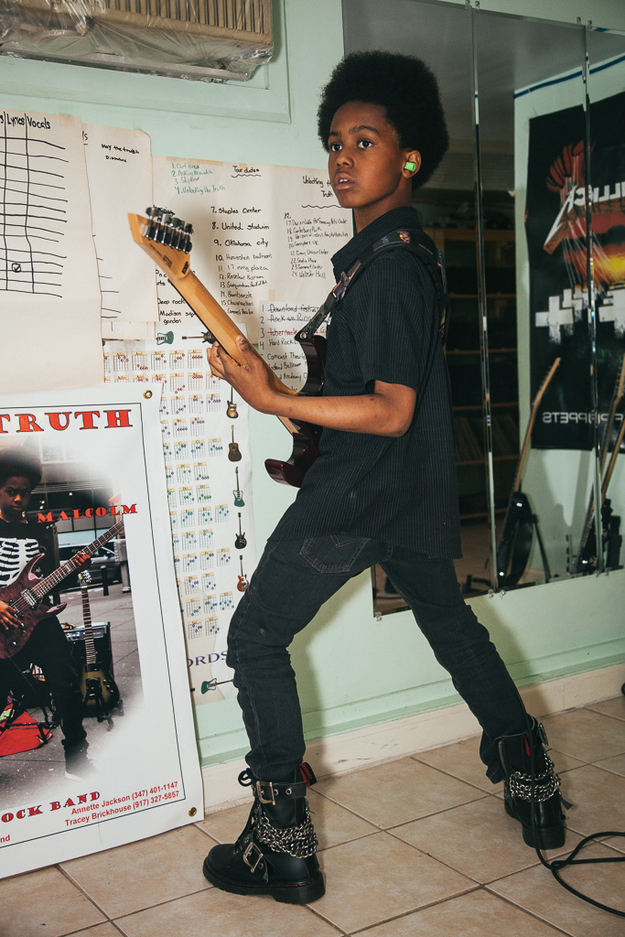 "You can hate all you want, but at least you're talking about me."
One more must see: their audition video for America's Got Talent
The band is currently completing their self-titled album, Unlocking the Truth, which they plan on releasing this summer. Check out their website for more videos of these tiny rockers.