Simone Biles Nailed A Risky Vault During Practice, And My Whole Body Hurts Just Watching It
You're gonna...flip for it!
With the coronavirus pandemic once again affecting the chances of a Summer Olympics happening, it's nice to take a second and appreciate the hard work of athletes — specifically, American gymnast Simone Biles.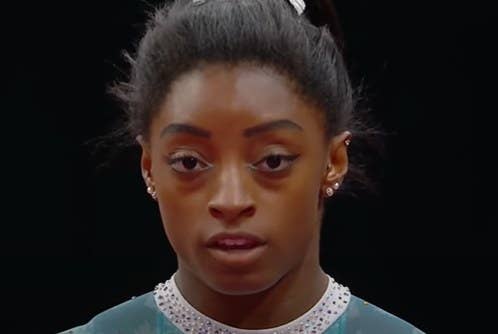 Biles has a total of 30 medals in Olympic and World competitions, making her the face of US Olympics heading into the 2021 Games.
Be sure to do your stretches before watching Biles' successful attempt at this ridiculous vault during training today:
Now take a moment and check it out again from this angle:
So if you are a newbie to gymnastics like myself, "Yurchenko" refers to the round-off on the springboard and the back handspring onto the vault. The "pike" refers to the way her legs are positioned in the air as she flips twice.
This isn't her first time hinting at the risky move for the Olympics. Check out this tweet from February of last year:
According to the Washington Post, the Yurchenko double pike has never been attempted in competition by a female gymnast.
Will Biles risk it all (potential injury at most likely her last Olympic appearance) to make history by landing this jaw-dropping vault?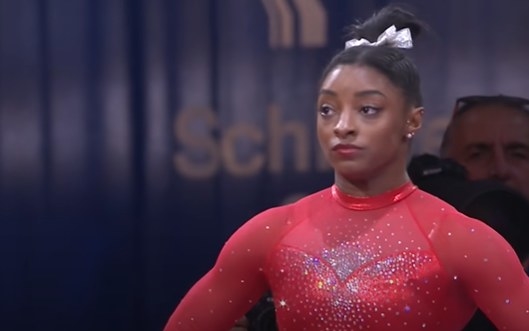 What do you think about her training video? Can you even still do a cartwheel? Comment below!