NFL Draft Prospect Najee Harris Drove Nine Hours To Support His Teammates
Now that's a teammate.
Alabama's Najee Harris is arguably the top running back prospect in the 2021 NFL Draft.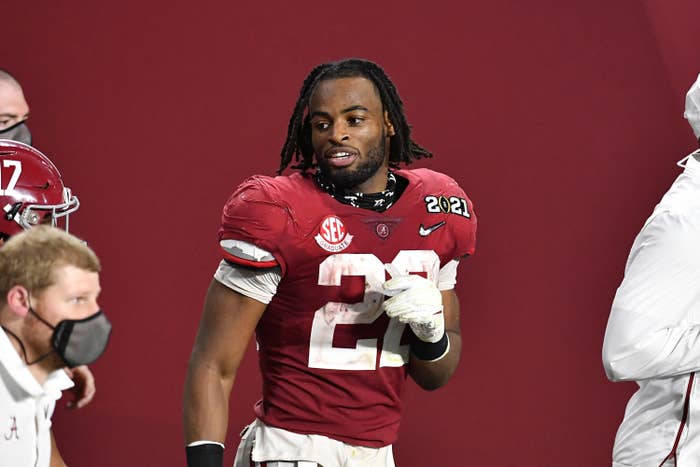 Harris was an integral part of Alabama's National Championship–winning season. Now, he is looking toward his life as a professional.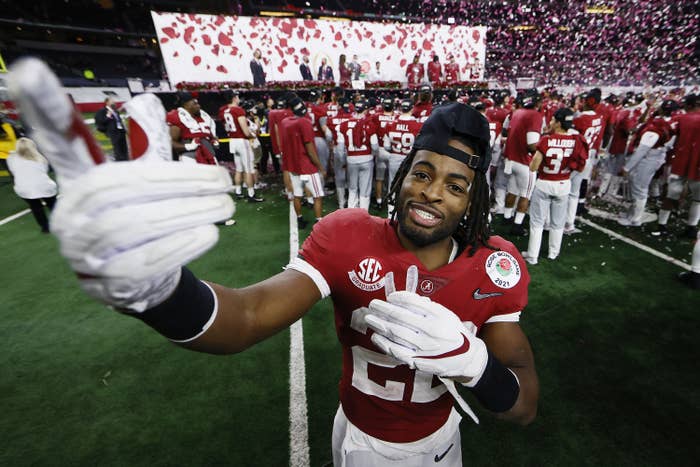 Today is Alabama's Pro Day, the biggest opportunity for college draft prospects to showcase their skills to NFL scouts — especially with no NFL Combine this year.
Unfortunately, Harris's flight from Dallas to Birmingham was canceled last night, which means he would miss Alabama's Pro Day...
...but not so fast. Last night, Harris drove NINE HOURS overnight from Dallas to Birmingham to make Alabama's Pro Day this morning.
By the way, Harris isn't even participating in the event.
He's literally driven nine hours overnight to support his teammates. What a guy, right?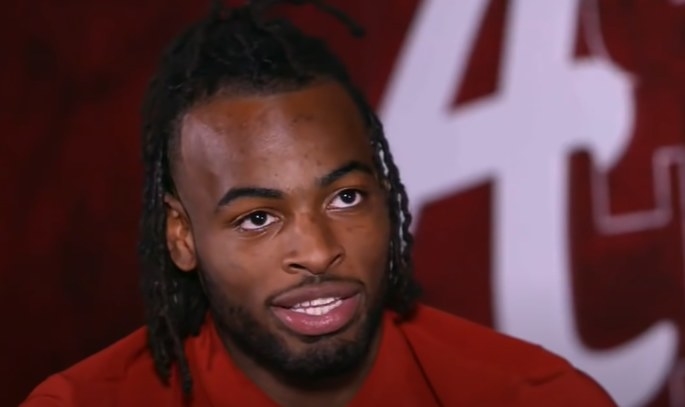 Although he is not participating in the drills at the Pro Day, it's safe to say he will have the chance to speak to NFL scouts. Because who wouldn't want a player like this:
Hopefully, scouts are buzzing about his character too, because it seems like Harris is the ultimate teammate.
Would you drive nine hours overnight just to support your teammates (or even your friends)? Comment below.