14 Giannis Antetokounmpo's Funniest Moments That Prove He's A Total Dad
The "Greek Freak" never fails to entertain.
Meet Giannis Antetokounmpo, a 26-year-old NBA star and MVP.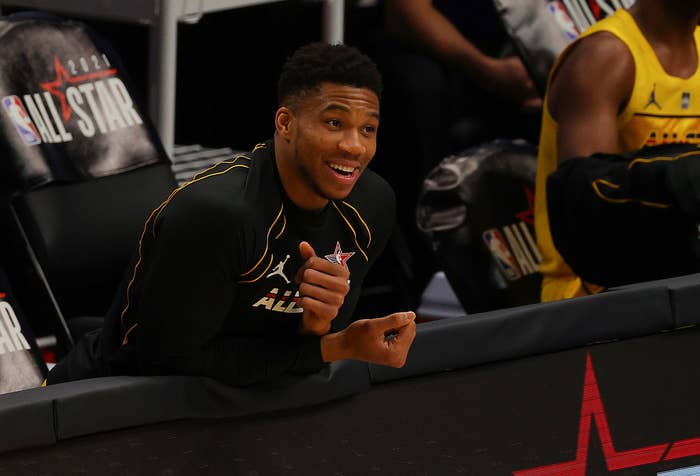 1.
The Greek native's adventures in the US continue to keep fans on the edge of their seats.
3.
Thoughts on the Greek Freak being "Team Cool Ranch"?
5.
It's tough being a rookie, and Giannis loves giving out free popcorn!
9.
His Trey Songz joke bombs, and the reactions from his teammates are priceless.
11.
His girlfriend doesn't appreciate his non-G-rated bell, and she lets him know it.
14.
And, most importantly...his sick dance moves.
No question, Giannis has been one of the most fun players to watch in the NBA, and hopefully he never loses that fun-loving spirit.
What's your favorite Giannis moment? Comment below!