21 Movie Quotes I Had Always Misheard Until I Used Closed Captions
Now that I'm seeing the subtitles, it makes a lot more sense.
Who isn't guilty of mishearing what someone says? Well, it happens to me quite a bit when I watch movies, even movies I love.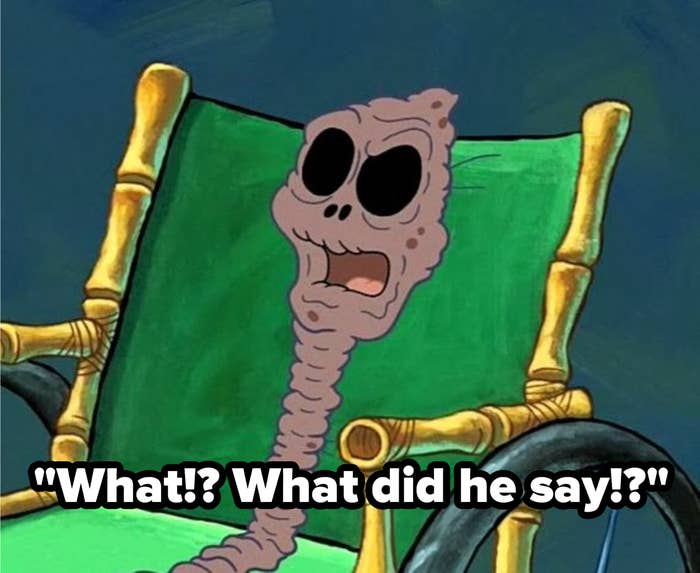 1.
I can't hear Jasmine's singing over the high-speed carpet ride. Whoa, slow down, Aladdin!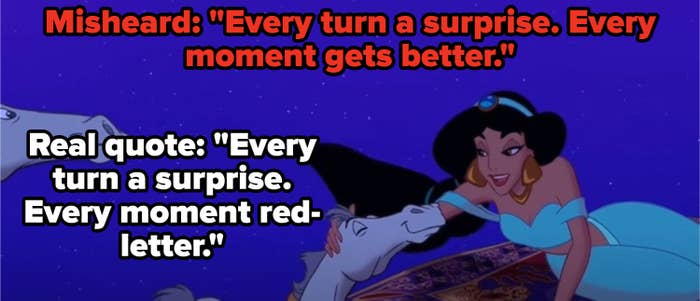 2.
You're a wizard, Gandalf! But I don't know what you're saying.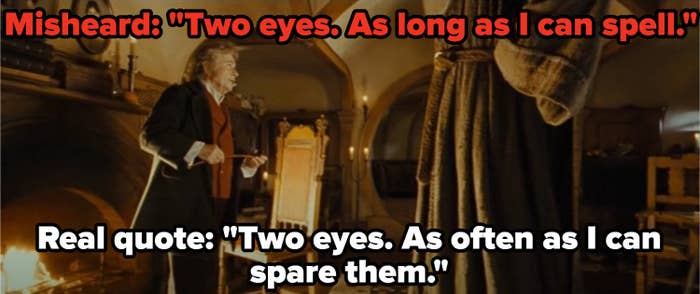 3.
I just couldn't comprehend Gandalf's lingo that never really existed anywhere but in my own mind.

4.
Me pirate lingo is out of control!

5.
It felt like everyone back in the day spoke in a higher pitch, and the struggle was real for me growing up and trying to decipher old movies like The Wizard of Oz.
6.
I watched Star Wars so much as a kid that my knowledge leaked over into other films.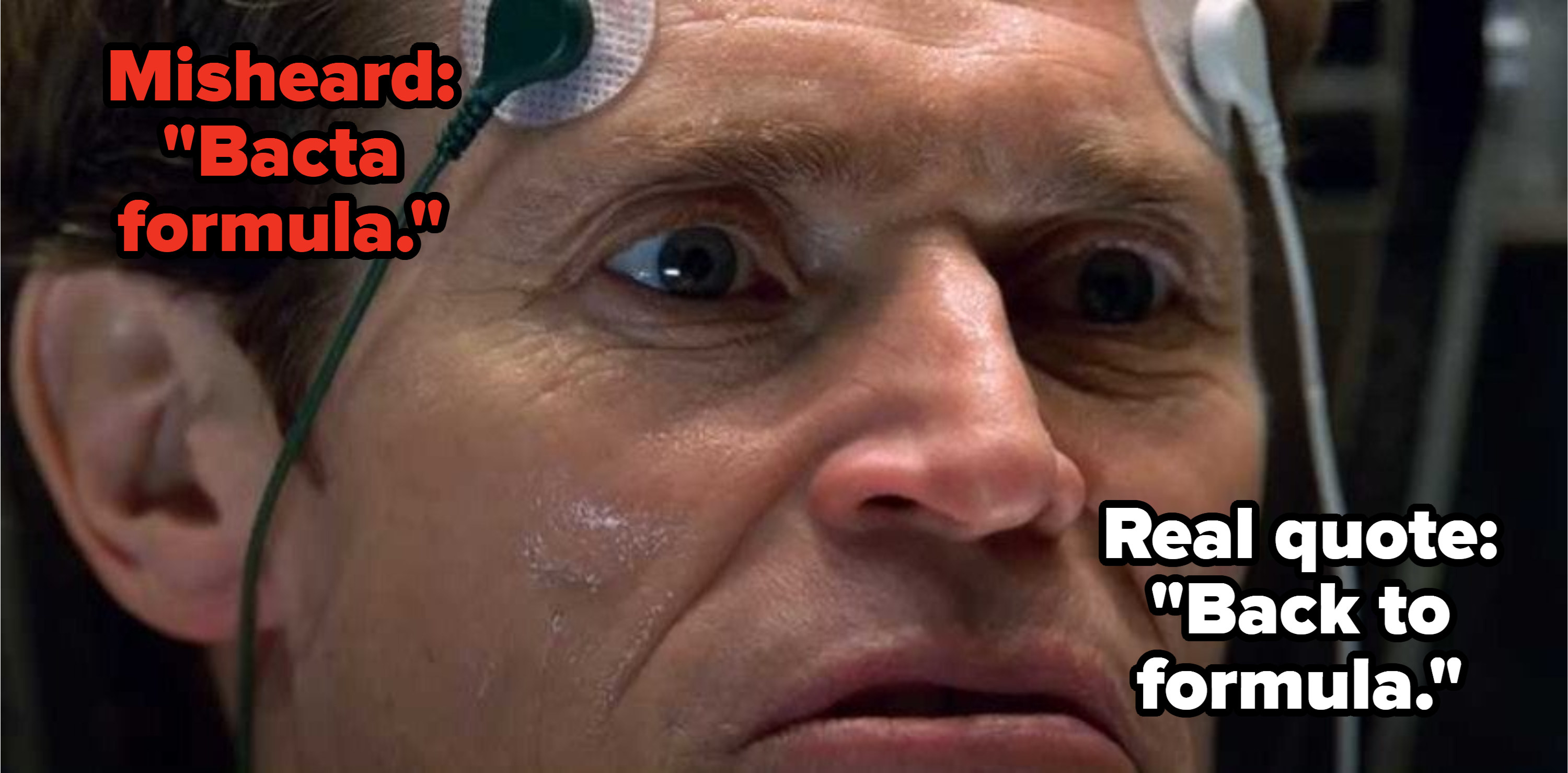 7.
I still don't fully catch this one in The Dark Knight at first listen without closed captions.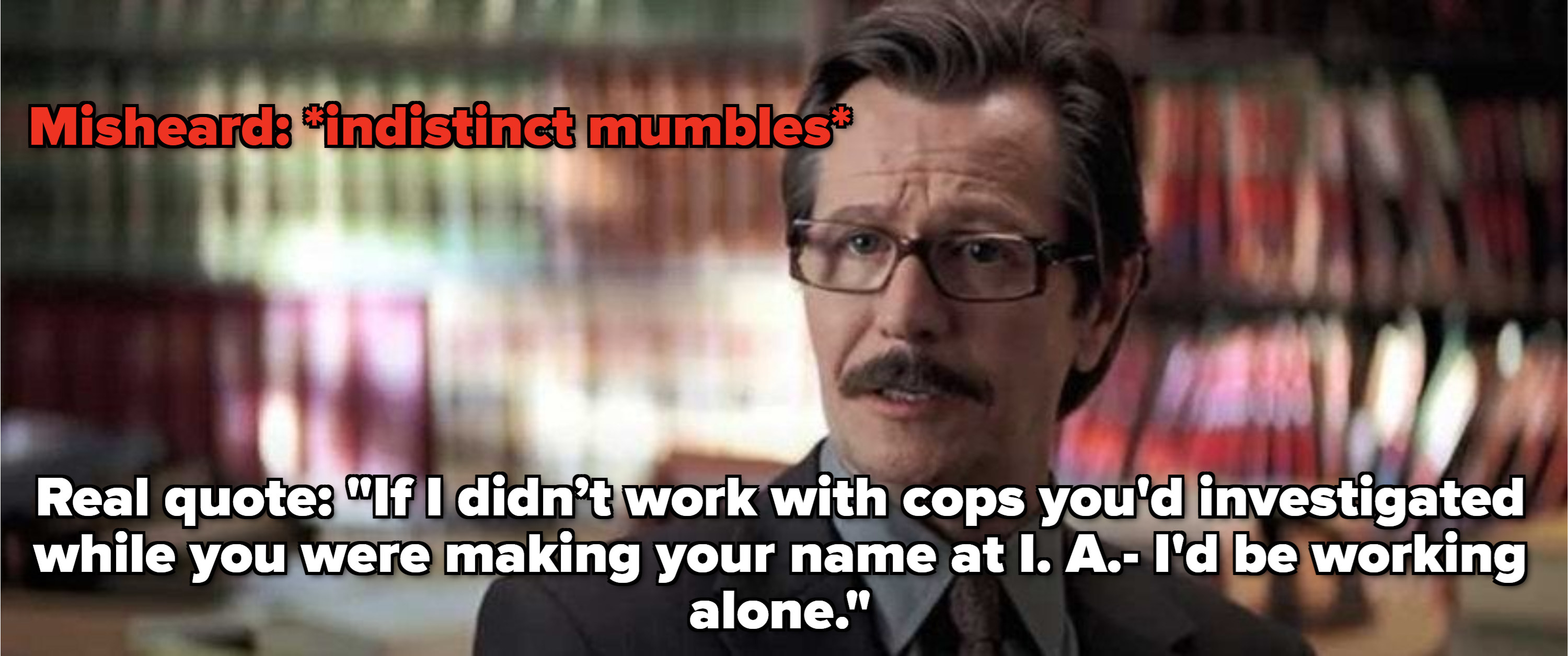 8.
Watching Hamilton for the first time made me realize I had a lot of lines wrong.
9.
I don't blame Leslie Odom, that talented, talented man; I blame myself on this one.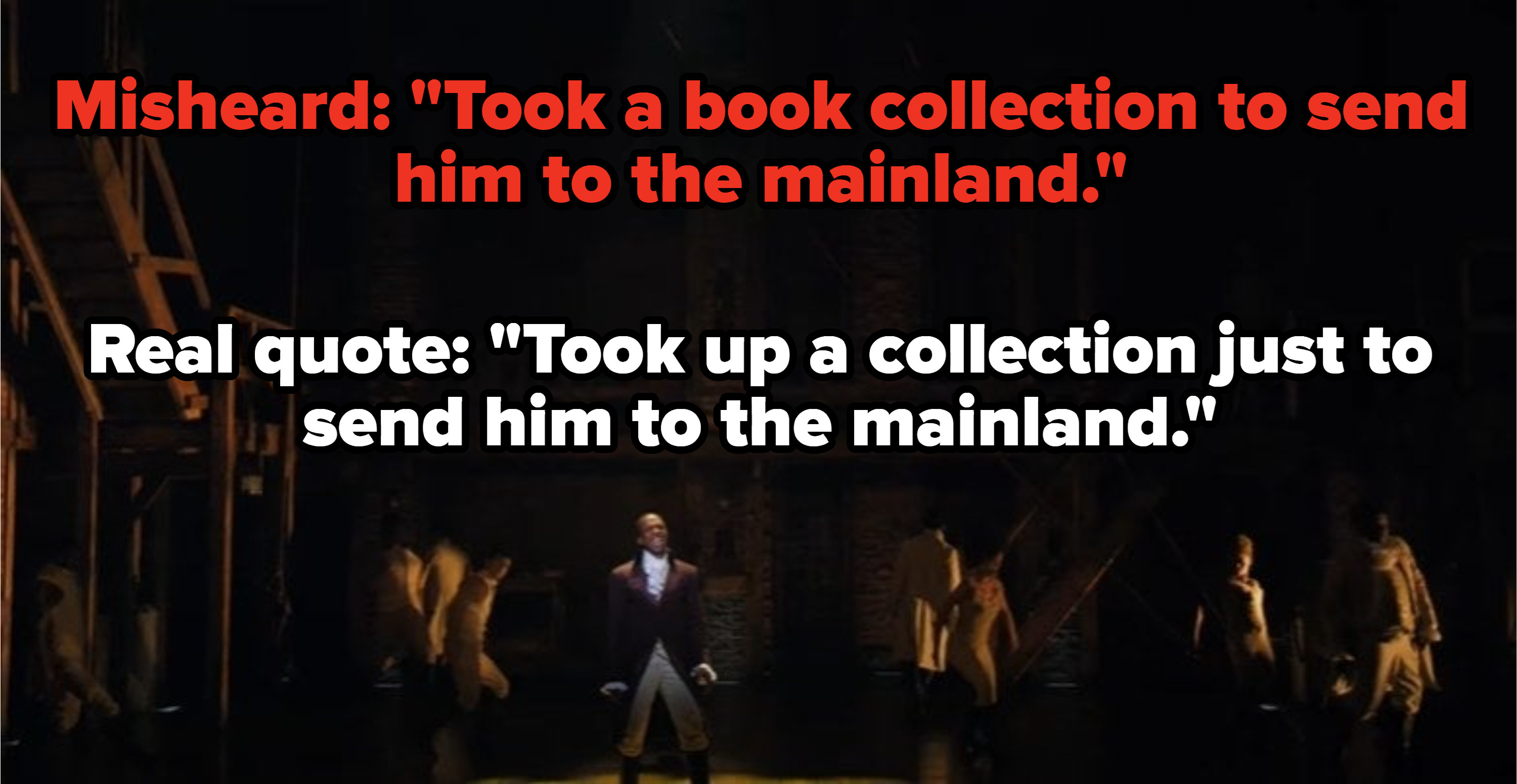 10.
I somehow got this line right and wrong at the same time.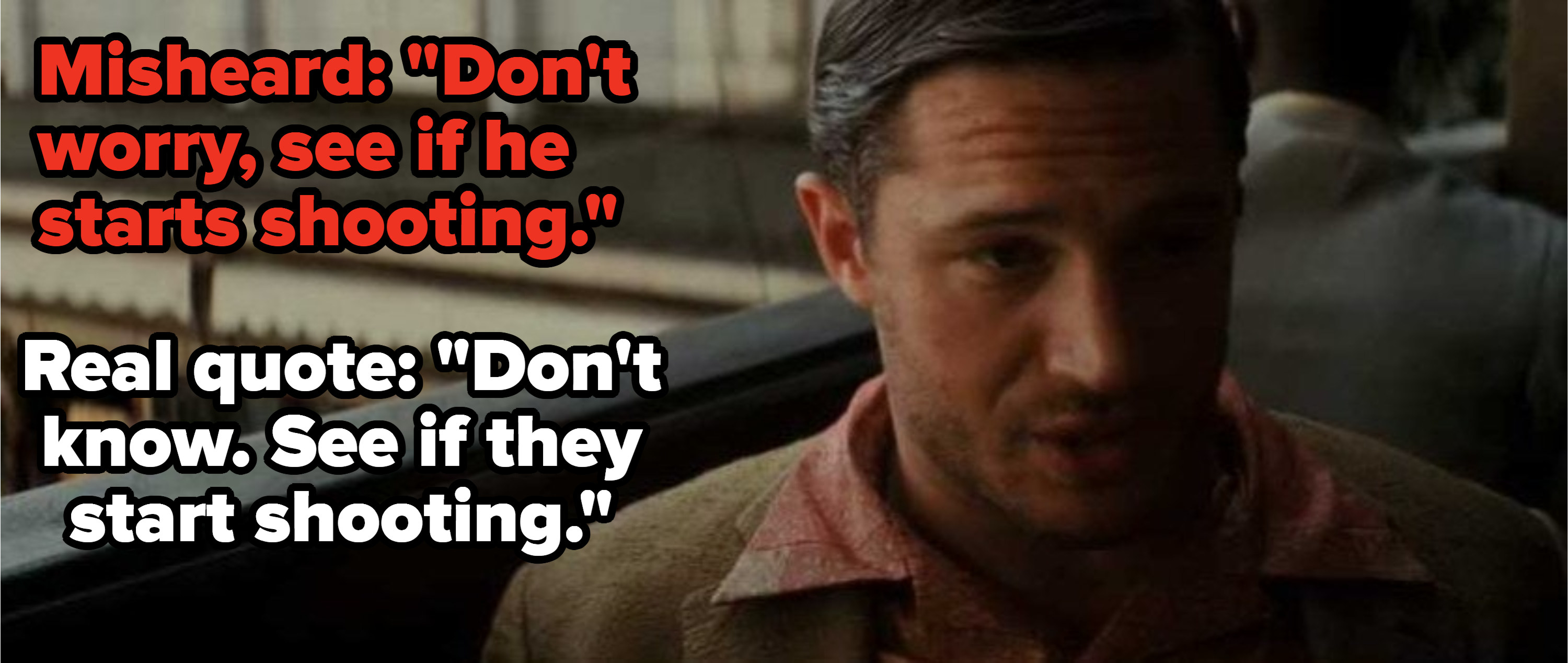 11.
I'm starting to think I wasn't the smartest kid.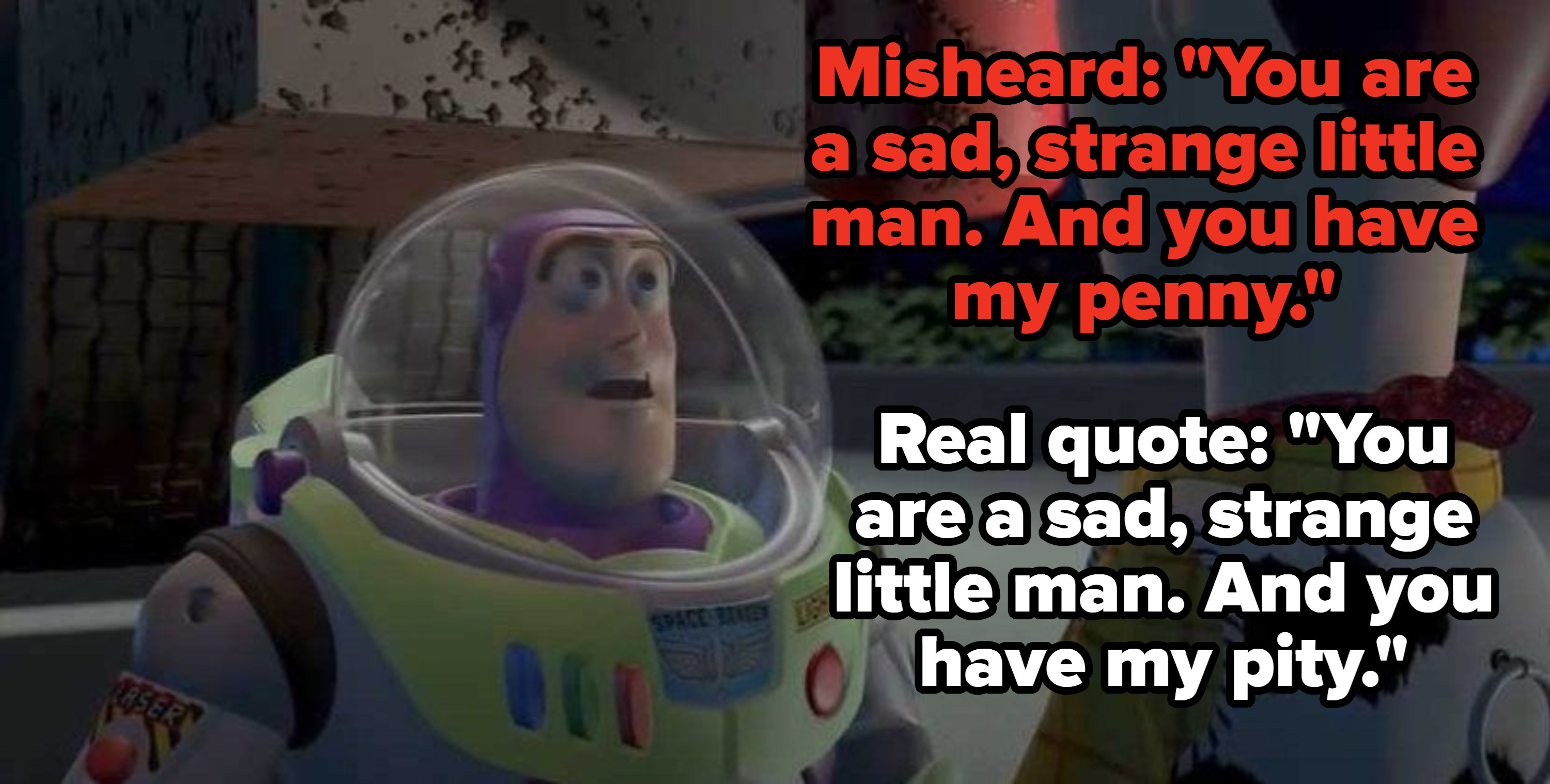 12.
I actually understand most of what Andre the Giant says in The Princess Bride, but this one line always stumped me.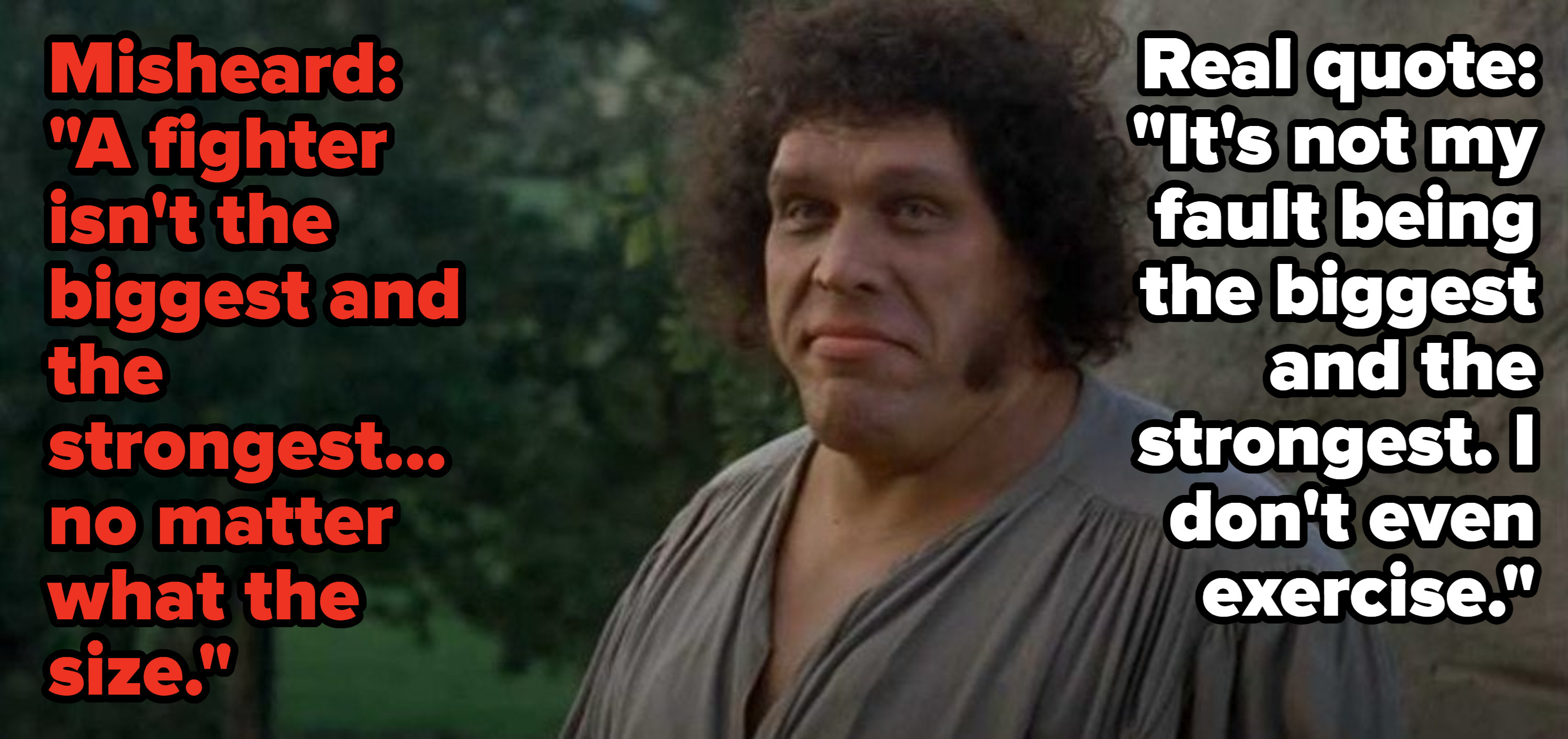 13.
People are harder to understand when they're angry.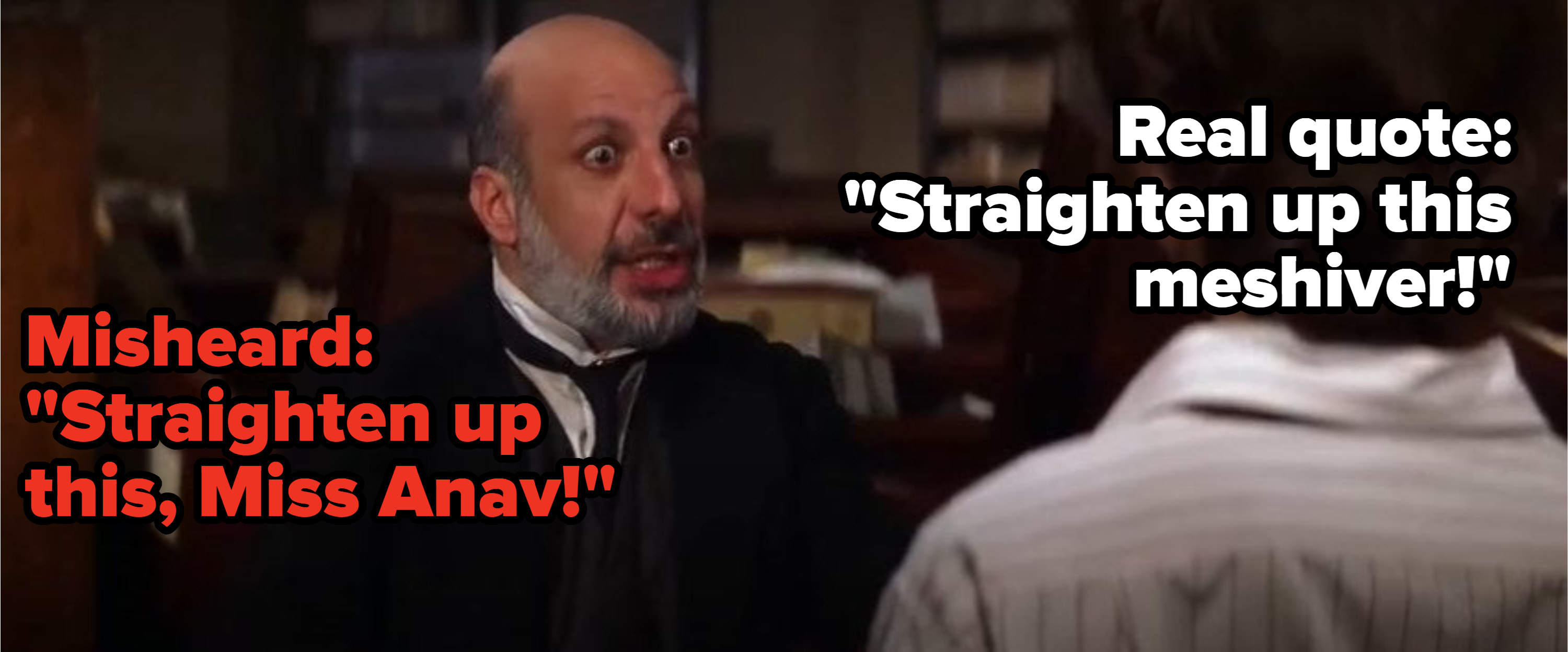 14.
Maybe I just misheard half of The Mummy.

15.
The Matrix has some great dialogue, and I always thought this was just an acting choice.

16.
As a kid, I always wondered why grains never had a bigger role in Harry Potter and the Sorcerer's Stone.
17.
In the next film, Harry Potter and the Chamber of Secrets, I grew up thinking Mr. Weasley was a weirdo.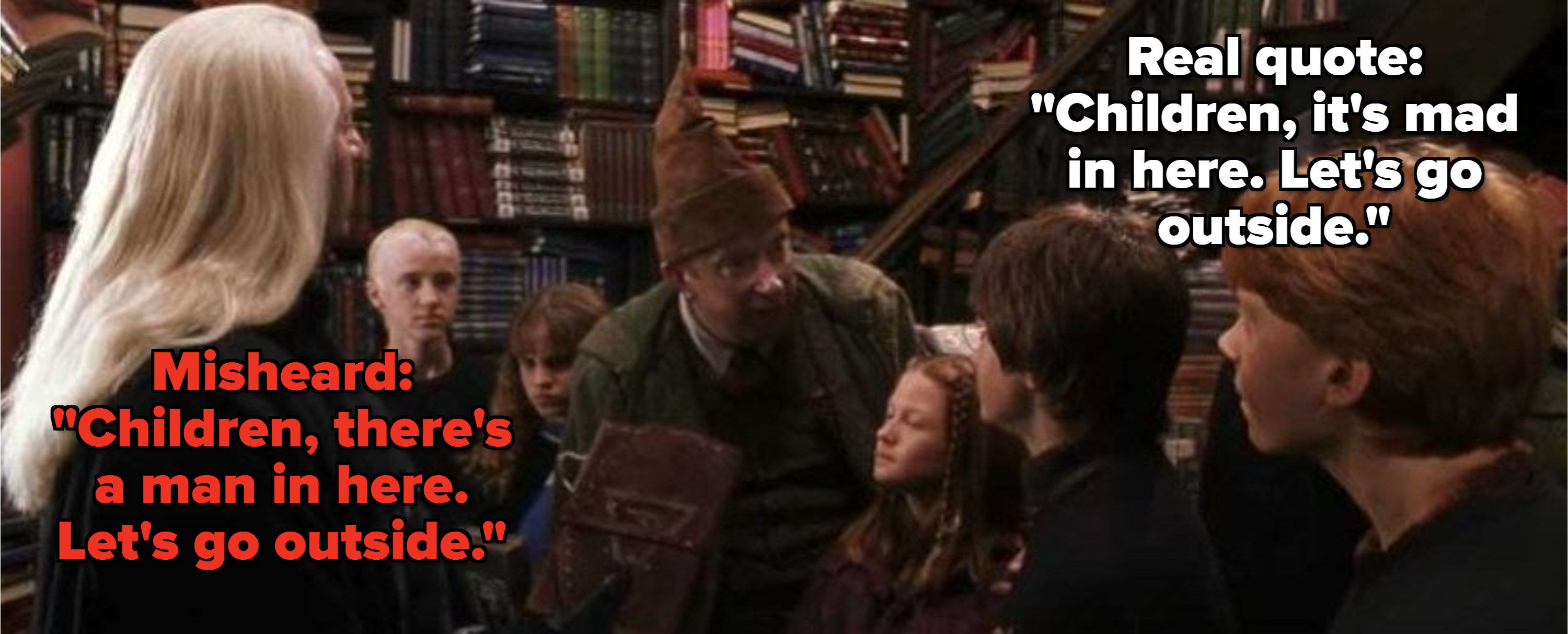 18.
Cool it, friendo?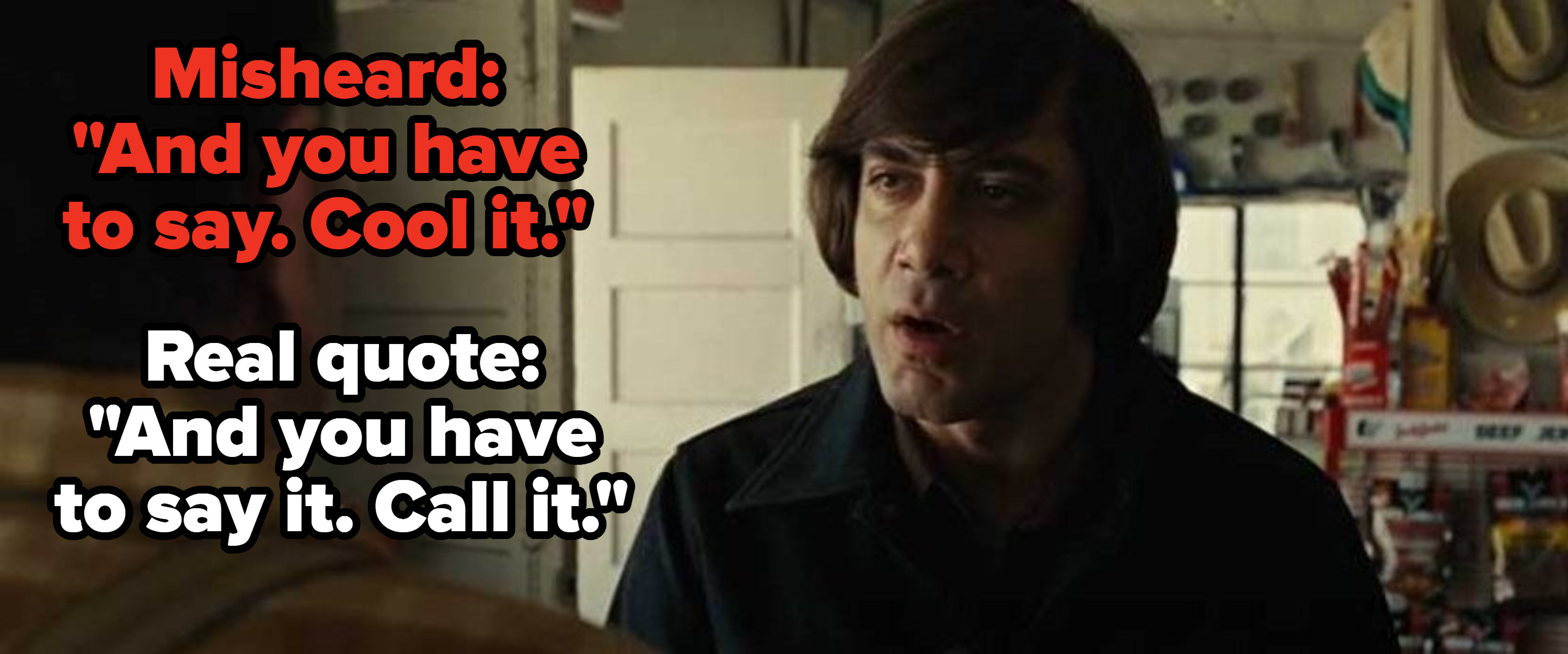 19.
That's a lot of things you are asking me, man.

20.
For some reason, I never knew what Bugs Bunny said during his rant to Michael Jordan in Space Jam.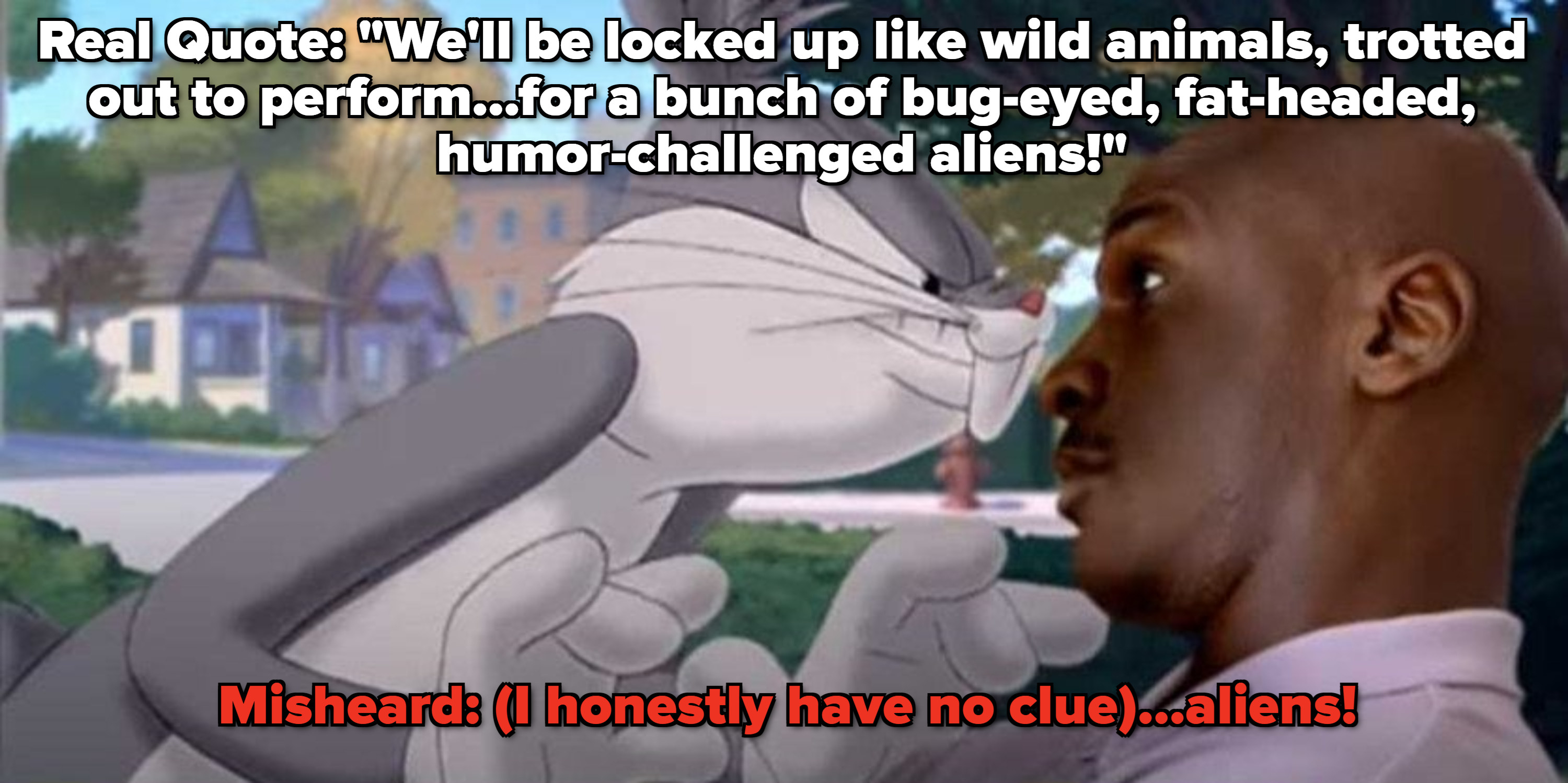 21.
Jim Carrey goes for the Oscar in The Mask.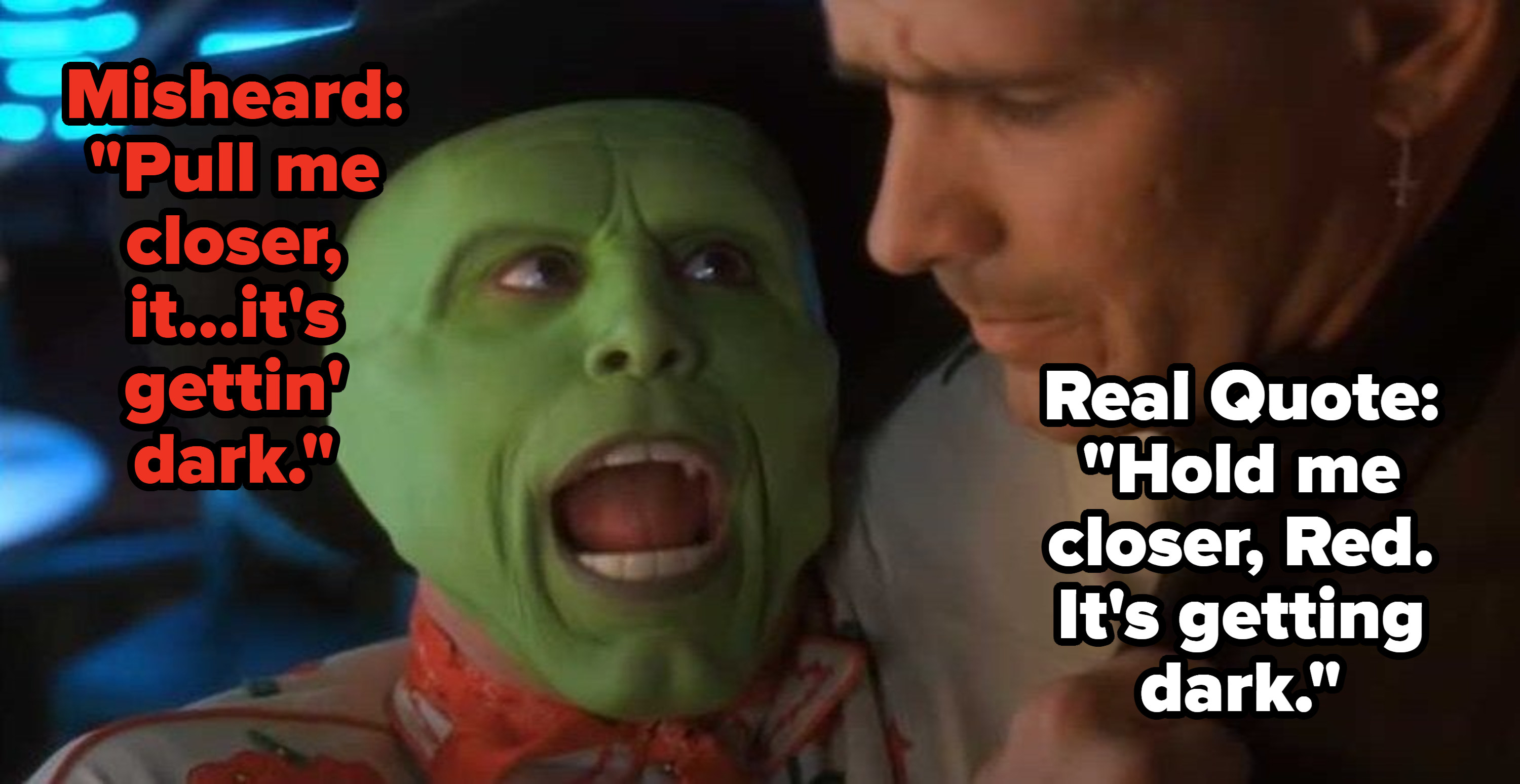 Come on, I can't be the only one that hears the wrong thing, right? Comment below if there are any lines you misheard growing up!