Dick: A Card Game Based on the Novel by Herman Melville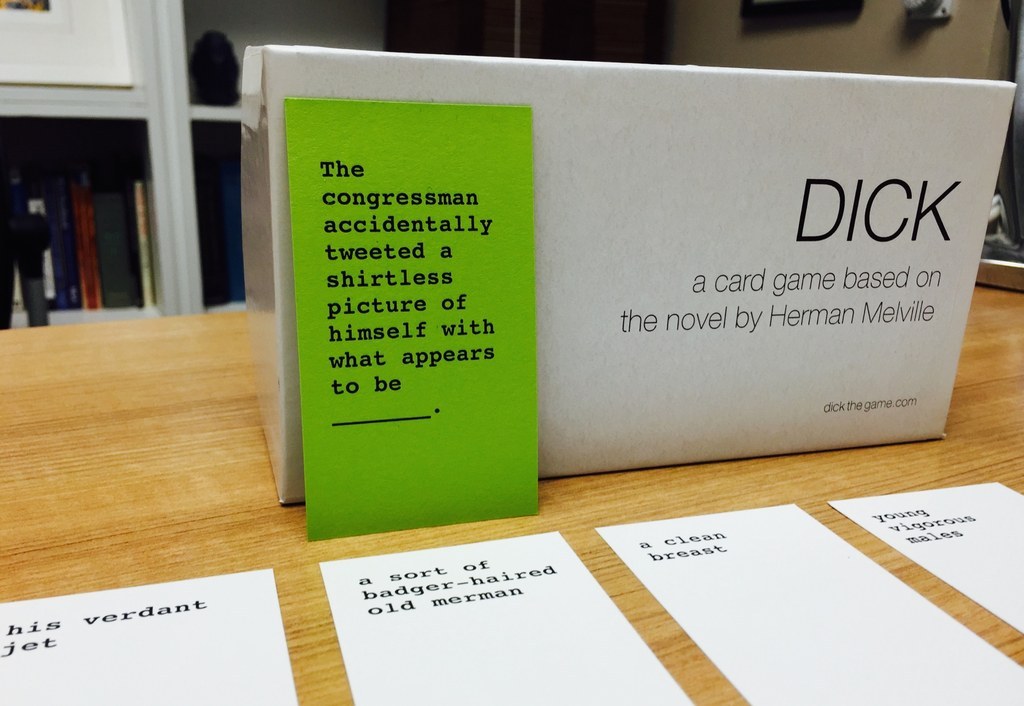 Any literature fan worth their weight in classic novels will know how many dirty jokes Herman Melville sprinkled throughout the novel Moby-Dick. I mean, "Dick" is already in the title. And it's a sperm whale. And Melville was just a bit of a raunchy guy determined to make the Great American Novel one big dick joke! So gather all of your English nerd pals and/or anyone who doesn't think of whale oil when they hear the word "spermaceti" for a whale of a time!
Check this Ish(mael) out at dickthegame.com
This post was created by a member of BuzzFeed Community, where anyone can post awesome lists and creations.
Learn more
or
post your buzz!