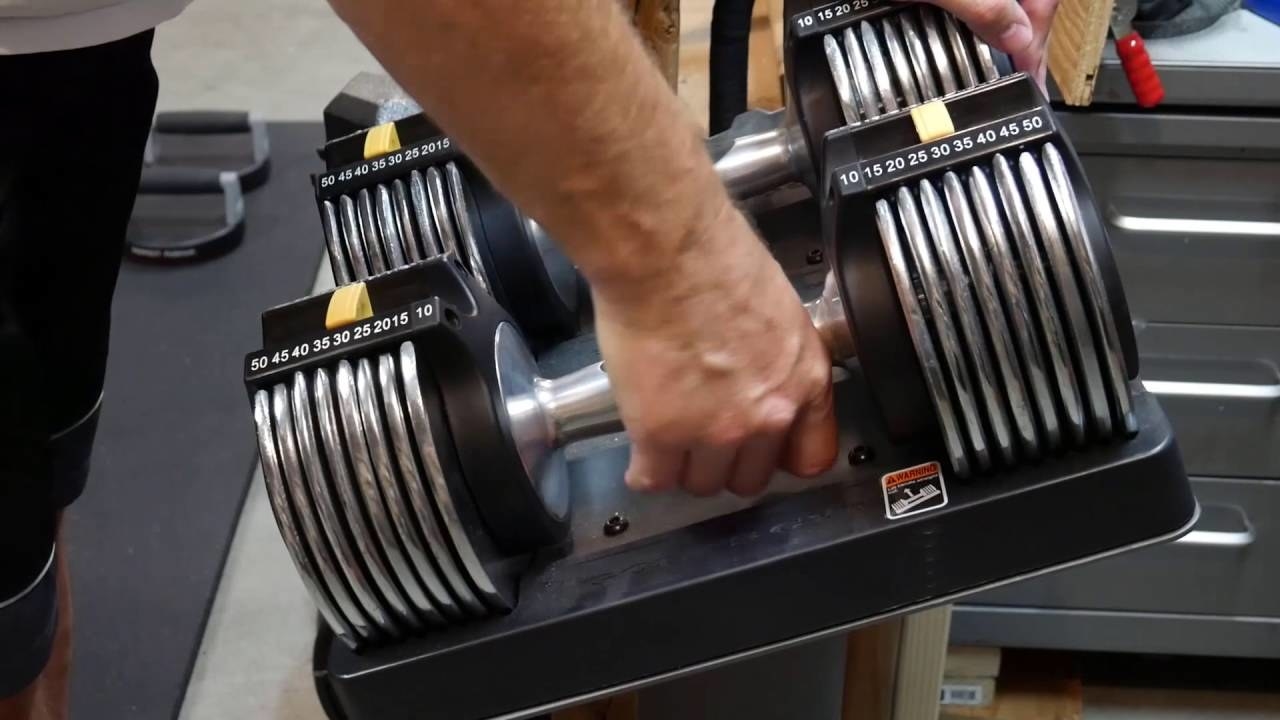 1. Space saving
Traditional dumbbells operate in pairs of identical loads. Various loads are required, and for stowing, it requires a dumbbell support, which can take up a lot of space. The adjustable dumbbells sit in a corner and take up a minimum of space. No more, excuse, not to train at home for lack of space, even if at home, it is very small or Madame grumbles when you practice in the middle of the living room or bedroom.
So you replace a complete collection of traditional dumbbells with a single pair of adjustable dumbbells (easy to slip under the bed when you do not use it). It is a cumbersome and equally effective alternative, or even more.
2. Economical
Since they alone replace multiple sets of dumbbells, they are much more economical. So you do not need to buy a whole set of different weights.
Adaptable, this is one of the best investments you can make because you have the choice of loads and exercises as if you had a complete set of dumbbells or even full guided machines. They also make it possible to train at home and to do both the savings of a subscription to the room and travel to get there!
3. Semi-professional equipment
A set of dumbbells with the automatic adjustment is a real alternative to traditional dumbbells, which answers to purely practical problems.
An all-in-one set, offering multiple adjustable weight levels meets semi-professional needs. A pair of adjustable dumbbells can replace 15 to 17 pairs of dumbbells, often bulky and difficult to store at home.
Their weight, depending on the model, ranges between 2.5 and 24 kg or between 5 and 40 kg, which will allow you to gradually increase in strength.
4. Complete force training
The adjustable dumbbells will allow you to approach in a whole new way the work with dumbbells.
The number of exercises you can do is amazing. You can perform multiple exercises continuously, without the need to change weight or go from one machine to another, and you can perform variations only by changing the position of your arms or body. All the muscles in your body work. Therefore, to train you completely, you need nothing but your adjustable dumbbells.
5. Strong and durable equipment
Made of metal, steel, and rubber, the material used in the design of adjustable dumbbells is extremely strong, designed for intensive daily use and guaranteed to last in time.
Equipped with ergonomic rubber handles, the dumbbells allow an ideal grip, without the disadvantages of the metal, sometimes slippery or irritating in a case of perspiration and repeated manipulations. Its functional and non-slip coating also provides the use of strengthening gloves.
6. Adjustable and automatic
Automatic adjustment is a real alternative to traditional dumbbells. In a minimum time, you can select the desired weight load without the need to remove the discs.
With a single dumbbell, you can perform all muscle exercises and in a minimal amount of time, select the load suitable for the exercise and the series performed without having to remove the cleats, remove the discs, reposition discs and refix the cleats. With a simple turn of the dial, you get a simpler and faster change in resistance for a gradual increase in strength.
7. Efficient and secure
An easy, fast and fully secure system, much faster than traditional disk systems. In a single turn of the dial, you change the weights safely and quickly. All it takes is a counterclockwise rotation to decrease the load and an hourly rotation to increase it on the contrary, by 2 kg or 5kg at a time according to the models.
The selected load is locked automatically; you change the weights safely and efficiently without wasting any time.
Conclusion
The automatically adjustable dumbbells have many advantages including minimal footprint, optimal safety, and very appreciable ergonomics.
You no longer need to buy full of different dumbbells. You always have the right charge within easy reach.
Even if the investment seems a bit more important than for conventional dumbbells, you buy only one pair of dumbbells instead of dozens and, given the number of exercises you can do for a job of most of your muscles, it's a lot cheaper than full studio machines!
Not to mention the savings you make as well, by practicing at home, without having to pay a subscription to the room.
You save time on your training, both by avoiding the time to travel to the club and by faster sequencing through automatic adjustment.
Last thing: you train at all times, at the moment when your motivation is the best, and finally, you train even on holiday because you can, so to speak, take your room with you in the trunk of your car!
This post was created by a member of BuzzFeed Community, where anyone can post awesome lists and creations.
Learn more
or
post your buzz!