We hope you love the products we recommend! All of them were independently selected by our editors. Just so you know, BuzzFeed may collect a share of sales or other compensation from the links on this page if you decide to shop from them. Oh, and FYI — prices are accurate and items in stock as of time of publication.
So my friends and I went out dancing one weekend till about FIVE O'CLOCK in the damn morning. These extroverts are out here taking years off my life I swear!
TBH, I regret nothing.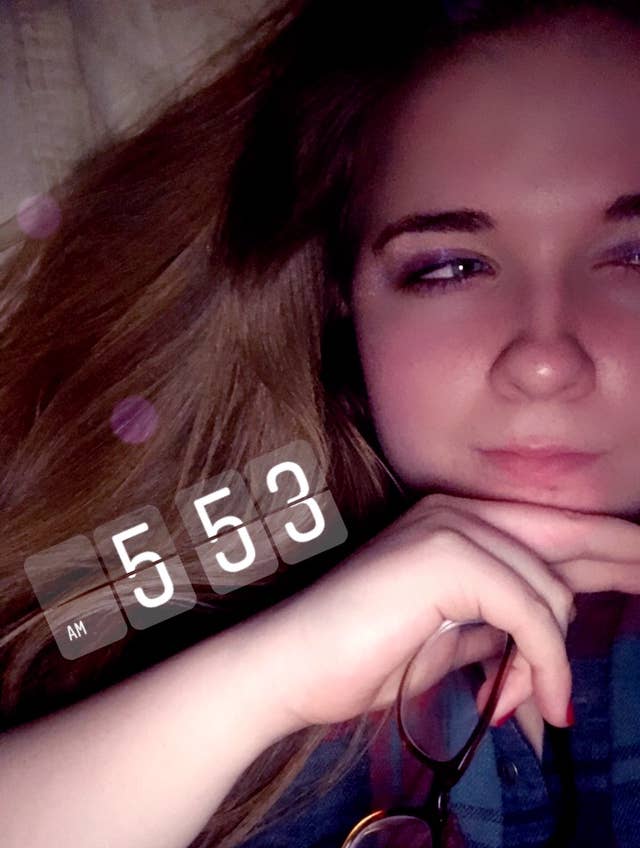 UNTIL I woke up at 2pm the next day 👏 feeling 👏 like 👏 actual 👏 garbage!
Look, I'm just trying to leave the house without being a complete trash human. OK!? So after a much needed shower, I decided to try out Skyn Iceland's $25, 100% vegan Hangover Kit.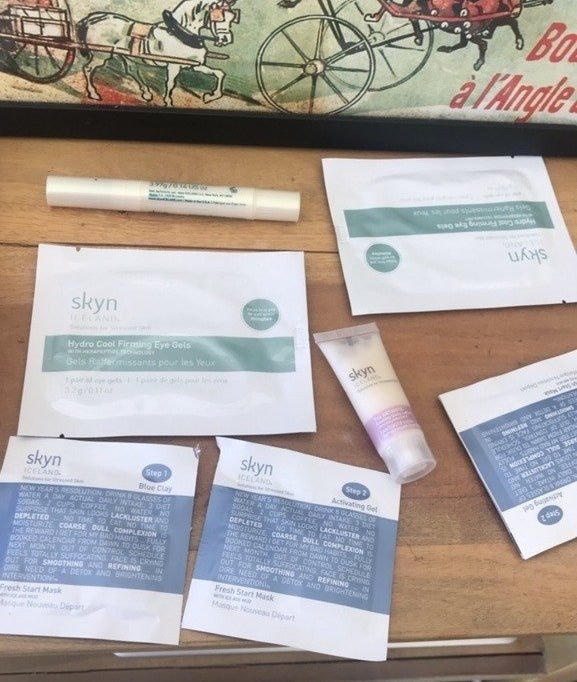 But first I went in with my favorite Thayer's Witch Hazel toner to rid my skin of any excess oil and glitter (LOL) from the night before.
Ok, ready for the kit! Mix Step 1 & 2 together on your face to form an oxygenating foam that awakens and soothes the skin in just 10 minutes. This mask is made with ~ice age mud~ which honestly means nothing to me, but I did wake up looking like a mammoth so... ¯\_(ツ)_/¯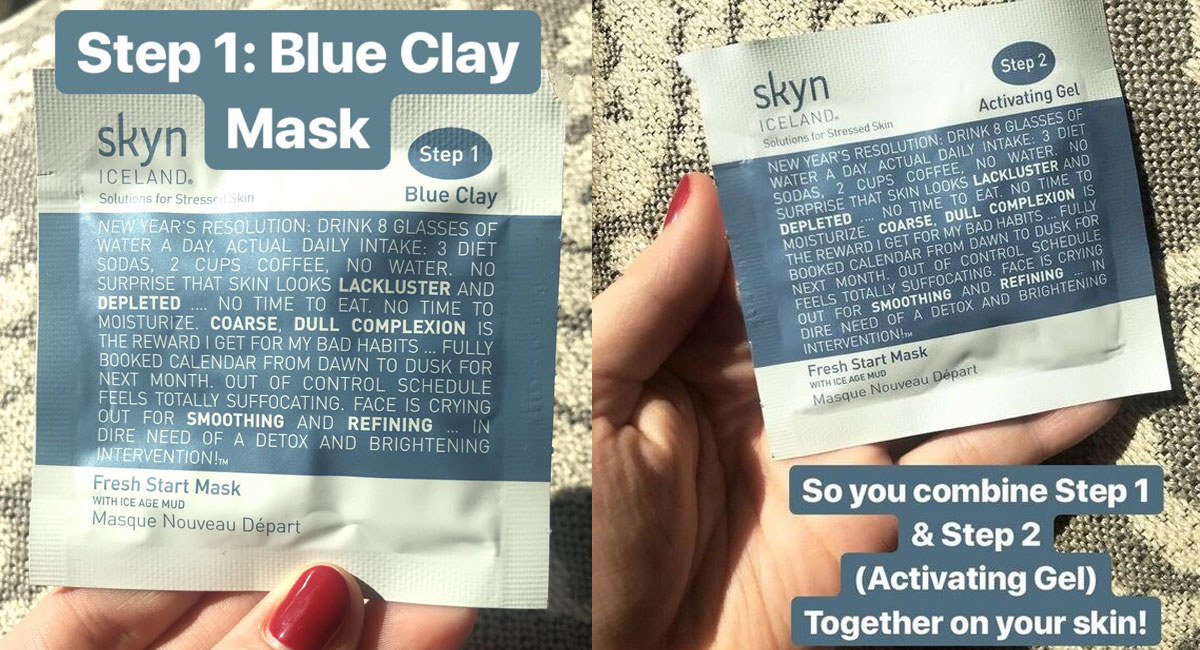 It should end up looking something like this!
Next up was this cooling lotion called The Antidote, which was honestly just the right amount of ~drama~ I was looking for.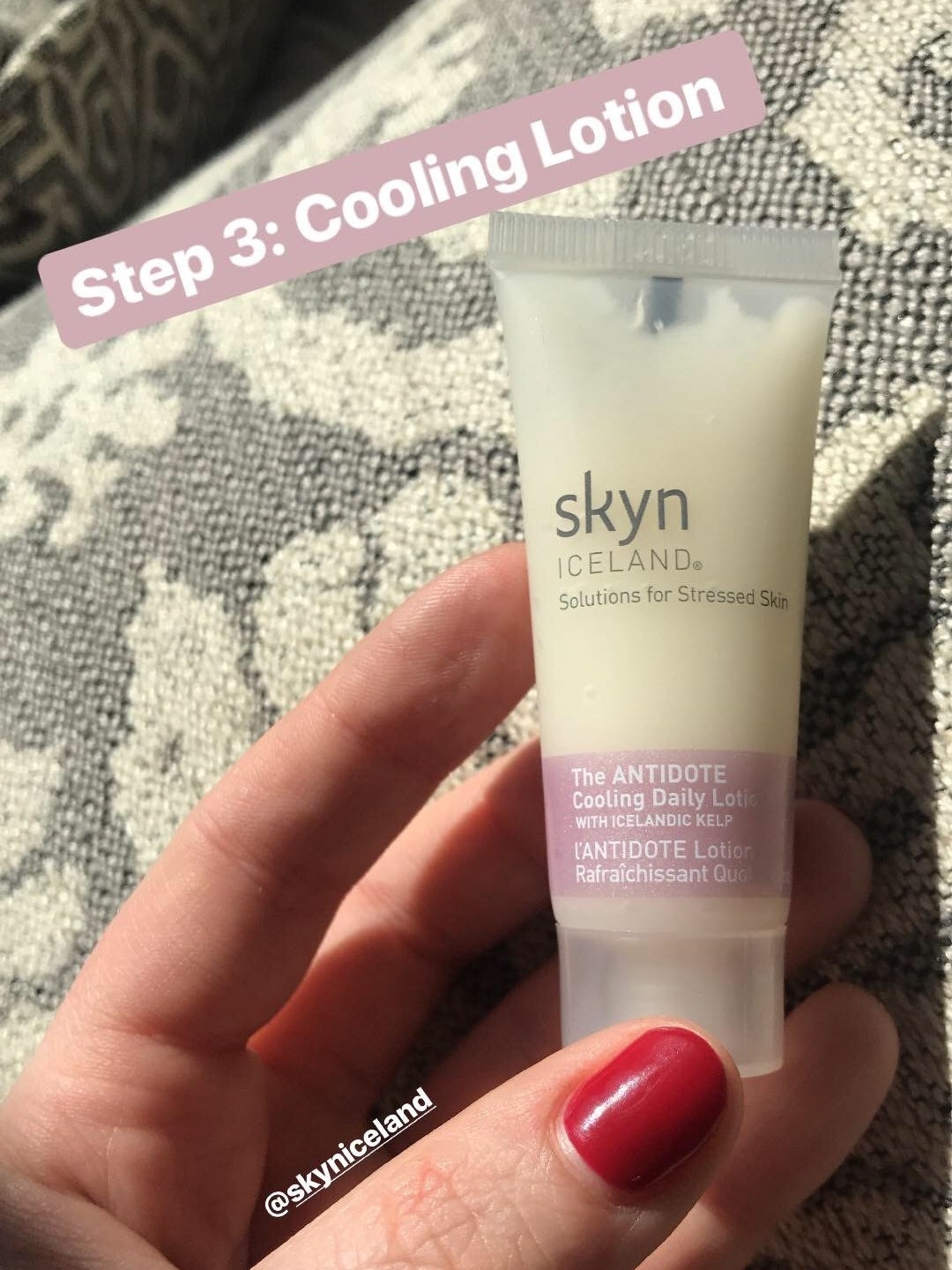 "MY FACE IS FROZEN!" —Me, 2:30pm, living my best life.
Step 4 was to apply the Icelandic Relief Eye Cream, which came in this super cool pen-like device. You just twist the bottom and the product comes out at the top!
The final step was to put these firming eye gels on. They're formulated with ginkgo biloba leaf extract, which helps reduce puffiness! (plus it's super fun to say hehe)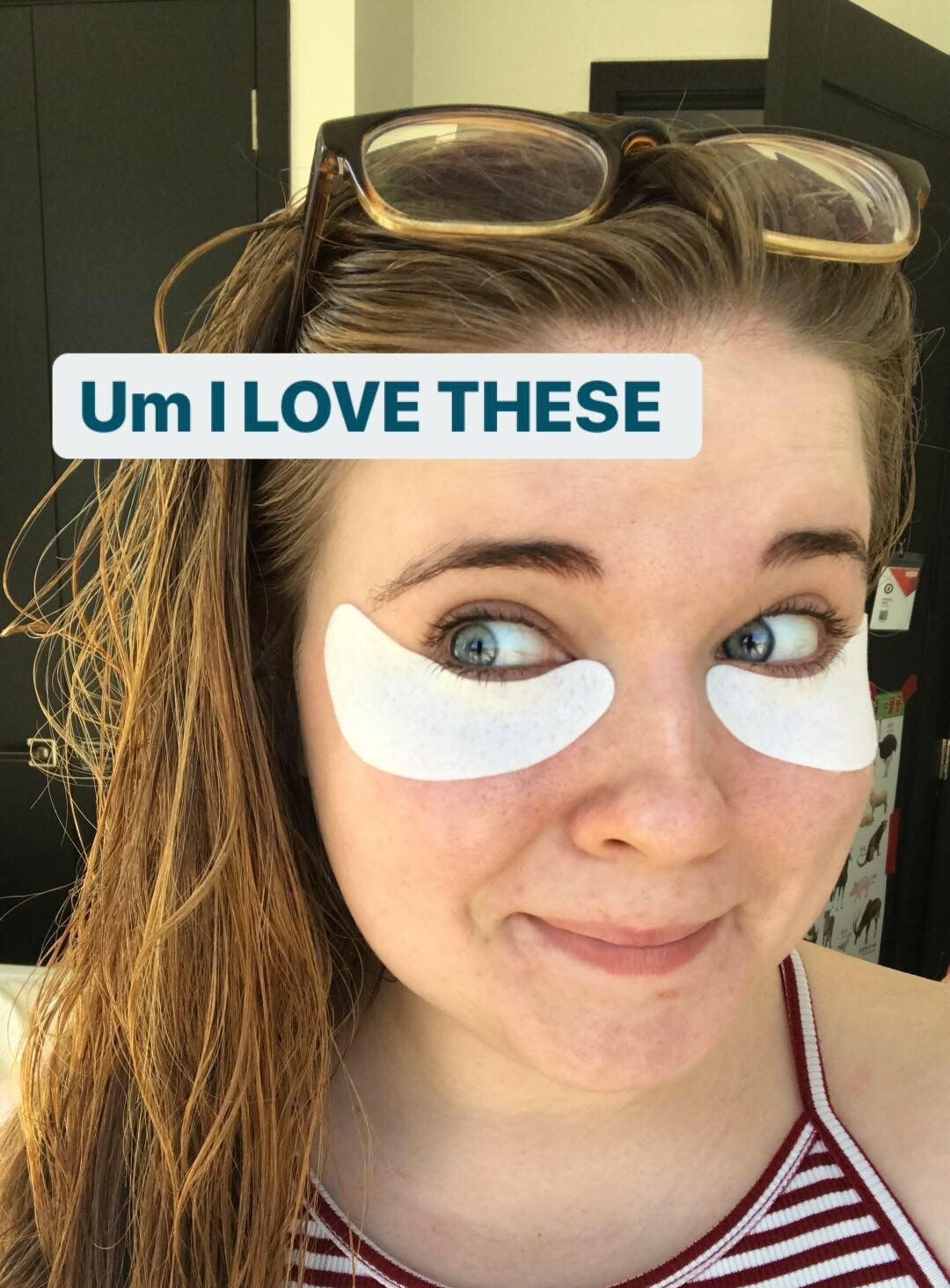 OMG, PEOPLE OF THE INTERNET, LOOK HOW CUTE I AM!!!!!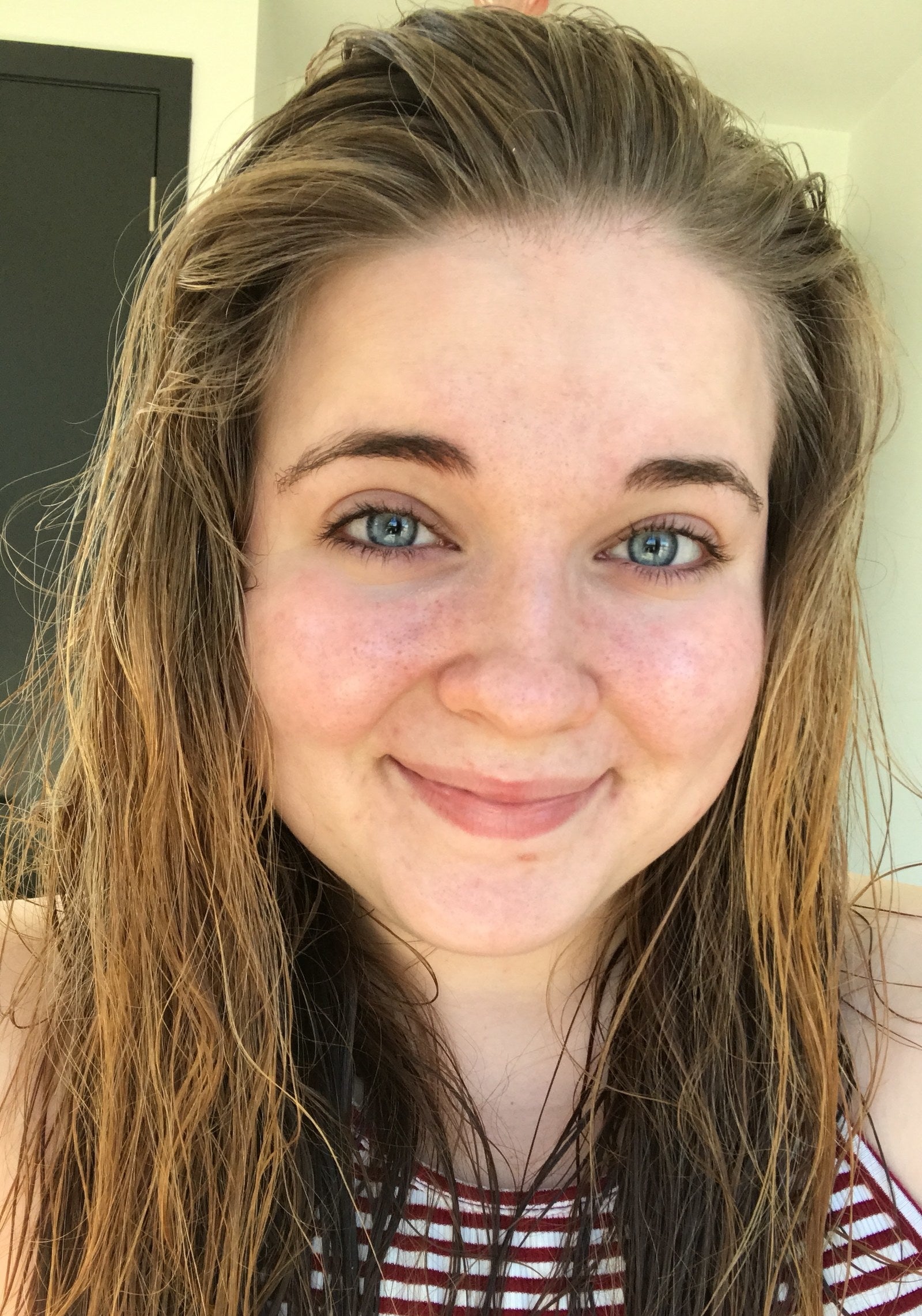 WOW, are you seeing what I'm seeing?! Try the Skin Hangover Kit for yourself and let me know what you think!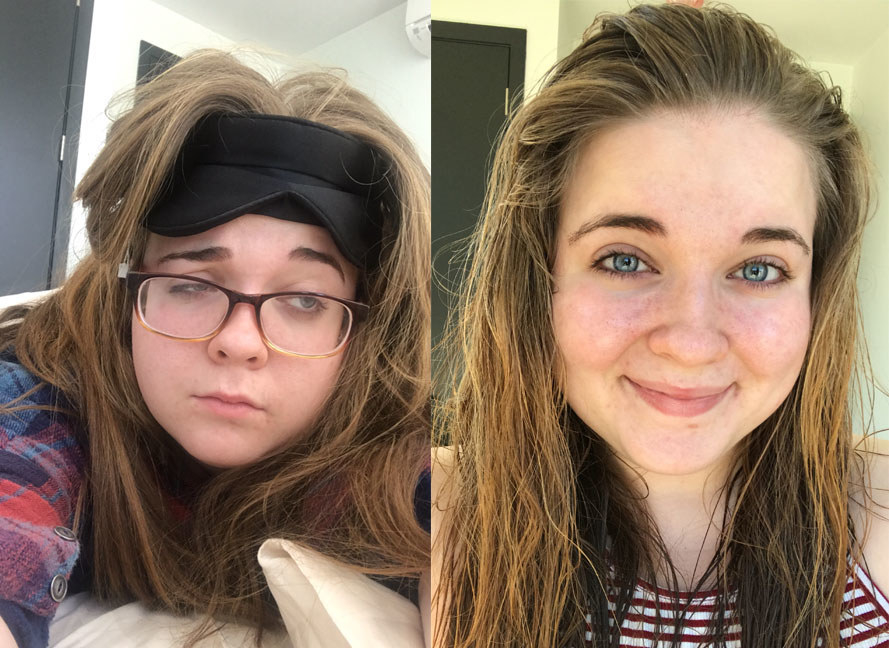 To quote the iconic Jonathan Van Ness...