Un «crossover» est utilisé quand un ou plusieurs personnages d'une série se mélangent avec les protagonistes d'une autre série, ça peut durer le temps d'un épisode ou plus rare, sur une saison entière.
Sex and the City X Desperate Housewives.
Le pitch: C'est en lisant «Vogue» par hasard que Gaby se rend compte qu'elle connaît l'auteur: Carrie Bradshaw, sa meilleure amie au lycée qu'elle n'a pas revue depuis des années. Sur un coup tête, elle décide de reprendre contact avec elle. À partir de là, une relation épistolaire va débuter entre les deux pendant plusieurs mois avant que Gaby propose à Carrie d'échanger leurs vies pendant une semaine. Pour Gaby, la vie new-yorkaise lui rappellera ses heures de gloire en tant que mannequin. Pour Carrie, l'expérience sera quelque peu différente...
Newport Beach X Gossip Girl.
Le pitch: Après une énième rupture avec Ryan, les parents de Marissa décident de l'envoyer à New York pour passer un semestre au lycée privé Constance Billard dans le très chic Upper East Side. Très vite, elle se lie d'amitié avec Serena qui l'entraîne dans ses manigances. Une relation qui ne sera pas vraiment au goût de Blair, qui va tout faire pour se venger: elle décide d'aller à Newport Beach pour fouiller dans le passé de Marissa et séduire Ryan... C'est à ce moment là que Seth et Summer vont se rendre à New-York pour arrêter ce carnage. Ce qui devait arriver arriva: Summer tombe amoureuse de Dan et Seth va découvrir une facette de Blair qu'il n'aurait jamais soupçonné.
Scandal X Grey's Anatomy.
Le pitch: Alors qu'il participait à une conférence à Seattle, Fitzgerald Grant est transporté au Grey Sloan Memorial Hospital après qu'une fusillade a éclaté. C'est Callie Torres qui va le prendre en charge pour l'opération de son épaule. Obligé de rester sur place jusqu'à son rétablissement, Fitz et Callie vont énormément se rapprocher jusqu'à tomber amoureux. Olivia décide alors de déplacer l'équipe présidentielle à Seattle, le temps que Fitz aille mieux. C'est à ce moment que des triangles amoureux vont se créer et que les problèmes vont commencer.
Sabrina l'apprentie sorcière X Charmed.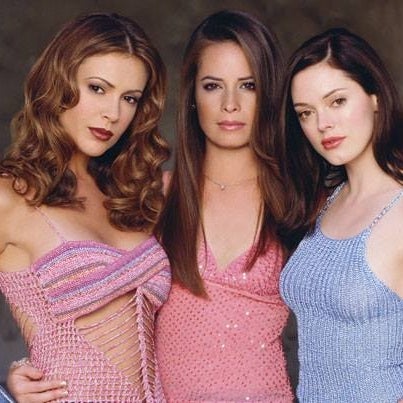 Le pitch: Après avoir choisi une mauvaise formule magique, Sabrina se retrouve transportée en plein San Francisco avec son chat Salem. C'est en même temps que Phœbe, Piper et Paige apprennent que la seule personne qui pourra les aider à affronter un démon particulièrement maléfique est une jeune sorcière à qui elles devront tout apprendre. Aux côtés des sœurs Halliwell, Sabrina va se former à une magie dont elle ne soupçonnait pas l'existence.
Dawson X One Tree Hill.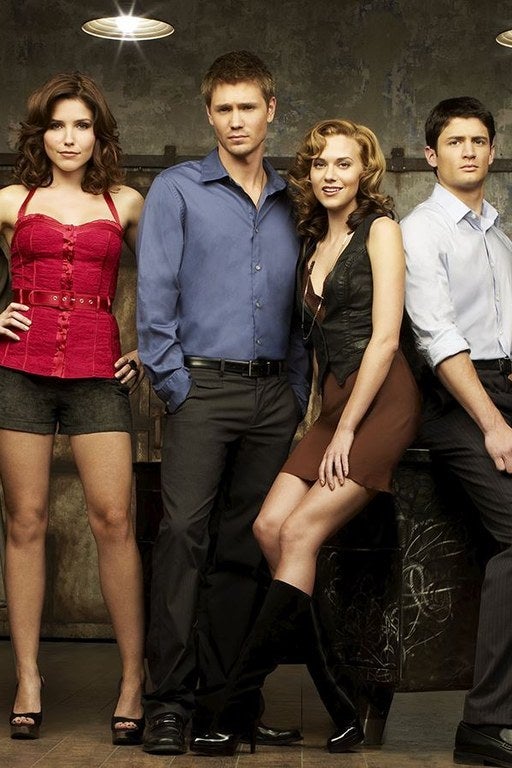 Le pitch: Dawson gagne un prix qui lui permet de passer six mois dans une petite ville de Caroline du Nord, à One Tree Hill, non loin de chez lui. Il va y rencontrer Lucas Scott qui s'occupera du scénario pour le court-métrage qu'il espère présenter à son entrée à l'université. Un jour, Joey décide de rendre visite à Dawson pour lui faire une surprise, mais ce jour là, Dawson accompagne l'équipe de basket en excursion. Lucas décide alors de rester avec Joey et de lui faire découvrir la ville...
Broad City X The Mindy project.
Le pitch: Dans un élan de bonne conscience, Mindy décide de mettre en place une journée «don du sang» en échange de nourriture. Quand Abbi et Ilana apprennent la nouvelle, elles décident de passer leur journée à donner leur sang contre un peu de nourriture, en changeant de vêtements à chaque fois pour ne pas se faire remarquer. Mindy va découvrir leur subterfuge quand elles commencent à s'évanouir devant elle. Une amitié va ainsi naître entre les trois filles après s'être rendues compte qu'elles avaient de nombreux points communs.
24 heures chrono X House of Cards.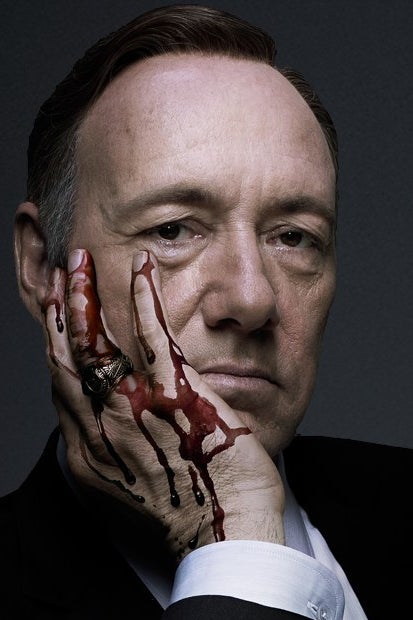 Le pitch: Jack Bauer a 24 heures pour sauver le président des États-Unis Franck Underwood et sa femme Claire, d'une prise d'otages.
Empire X Nashville.
Le pitch: Quand le hip-hop rencontre la country, quand New York rencontre Nashville... Sur une idée de Cookie, Lucious Lyon décide de produire Jamal avec Rayna Jaymes histoire de séduire un autre type de public. Pour ce faire, Jamal et sa mère Cookie vont séjourner au sein de la famille Conrad. Une semaine qui va être explosive, notamment entre Cookie et Juliette qui vont avoir une relation d'amour/haine.
Skins X Misfits.
Le pitch: Pendant un voyage à Londres, Effy se fait arrêter en possession de drogues. Clément, le juge, lui permet d'échapper à la prison à une seule condition: qu'elle fasse des travaux d'intérêt général tout en restant dans la capitale anglaise. C'est là qu'elle rencontre Nathan, Simon et les autres qu'elle trouve immédiatement étranges. Petit à petit, Effy se découvre des pouvoirs surnaturels.
Friends X How i met your mother.
Le pitch: Un jour, en traînant sur Craiglist, Lily tombe sur l'annonce d'une chanteuse (Phœbe) qui cherche une choriste pour l'accompagner dans sa tournée spéciale «Tu pues le chat». Il se trouve que c'est pile au moment où Lily et Marshall traversent une crise et qu'elle est à la recherche de nouveauté. C'est de cette manière qu'elle va découvrir l'existence d'un groupe d'amis similaire au sien et qu'elle fera tout pour qu'ils se rencontrent.
Looking X Girls.
Le pitch: Hannah va se rendre à San Francisco pour rencontrer le directeur d'une maison d'édition intéressé par son livre. Arrivée sur place, elle atterrit à la place dans une startup de jeux vidéos où elle va rencontrer Patrick. Ce dernier lui propose de l'héberger pour le week-end et va lui faire découvrir une ville incroyable. Une amitié ambigüe va naître entre eux à la grande surprise de Dom et Augustin.
Mad Men X Masters of sex.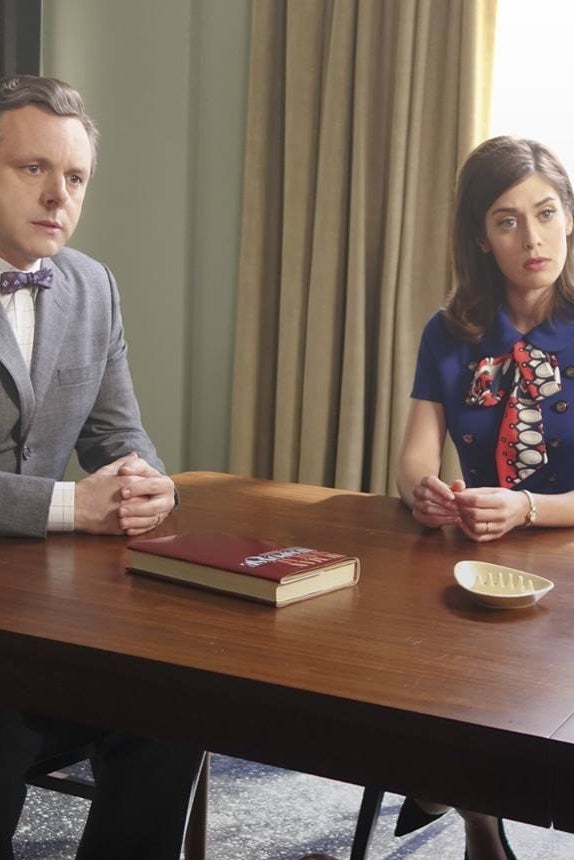 Le pitch: William Masters et Virginia E. Johnson décident de promouvoir l'une de leurs études et font appel à l'agence de pub Sterling Cooper Advertising. Don Draper sera d'abord surpris par cette demande avant de s'y investir complètement. C'est notamment Virginia E. Johnson qui retiendra toute son attention et leur relation vont très rapidement dépasser le cadre professionnel.