So, apparently, Tom Cruise gifts a certain coconut cake to his friends every year for the holidays, and it costs a pretty penny.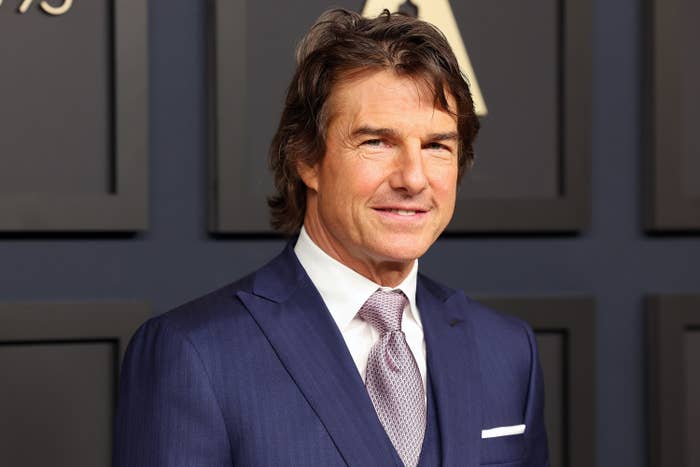 In actor Brooke Shields' recently released documentary Pretty Baby: Brooke Shields, it was revealed that Tom Cruise has a tradition of mailing a white chocolate coconut Bundt cake to his pals every year. According to People, the cake is sold at Doan's Bakery in Los Angeles, and it retails for $125.95.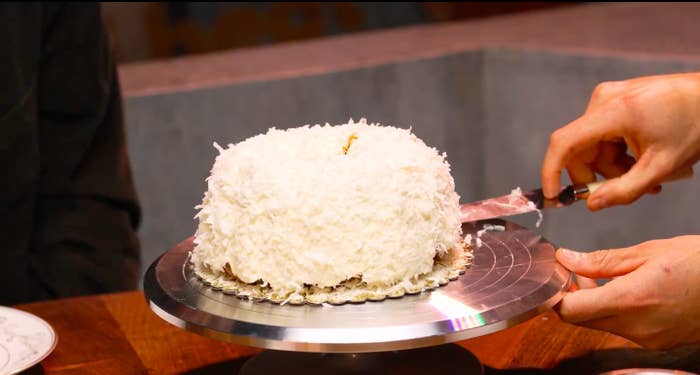 I was definitely curious about the cake, because well, with that price tag, it has to be pretty darn good. But since I don't live in Los Angeles or have the funds to buy one for myself, I decided to make it and followed this dupe recipe from AllRecipes.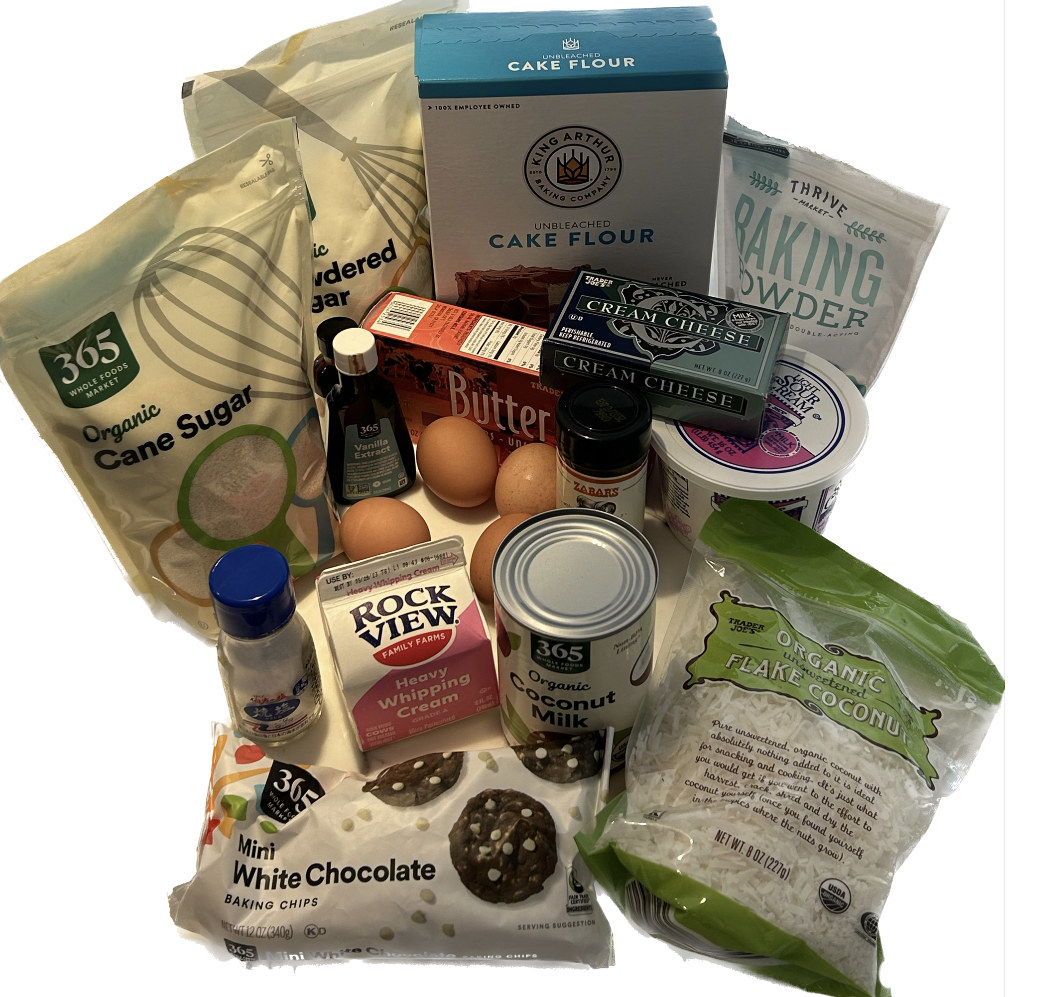 So without further ado, here's how it all went:
First things first, I preheated my oven to 350º. Then, I started on the batter. I measured 3 cups of cake flour — which I've come to learn is different from all-purpose flour — and placed it into a large bowl. I then added 1½ teaspoons baking powder, ¾ teaspoon salt, and ⅛ teaspoon ground nutmeg and set the bowl aside.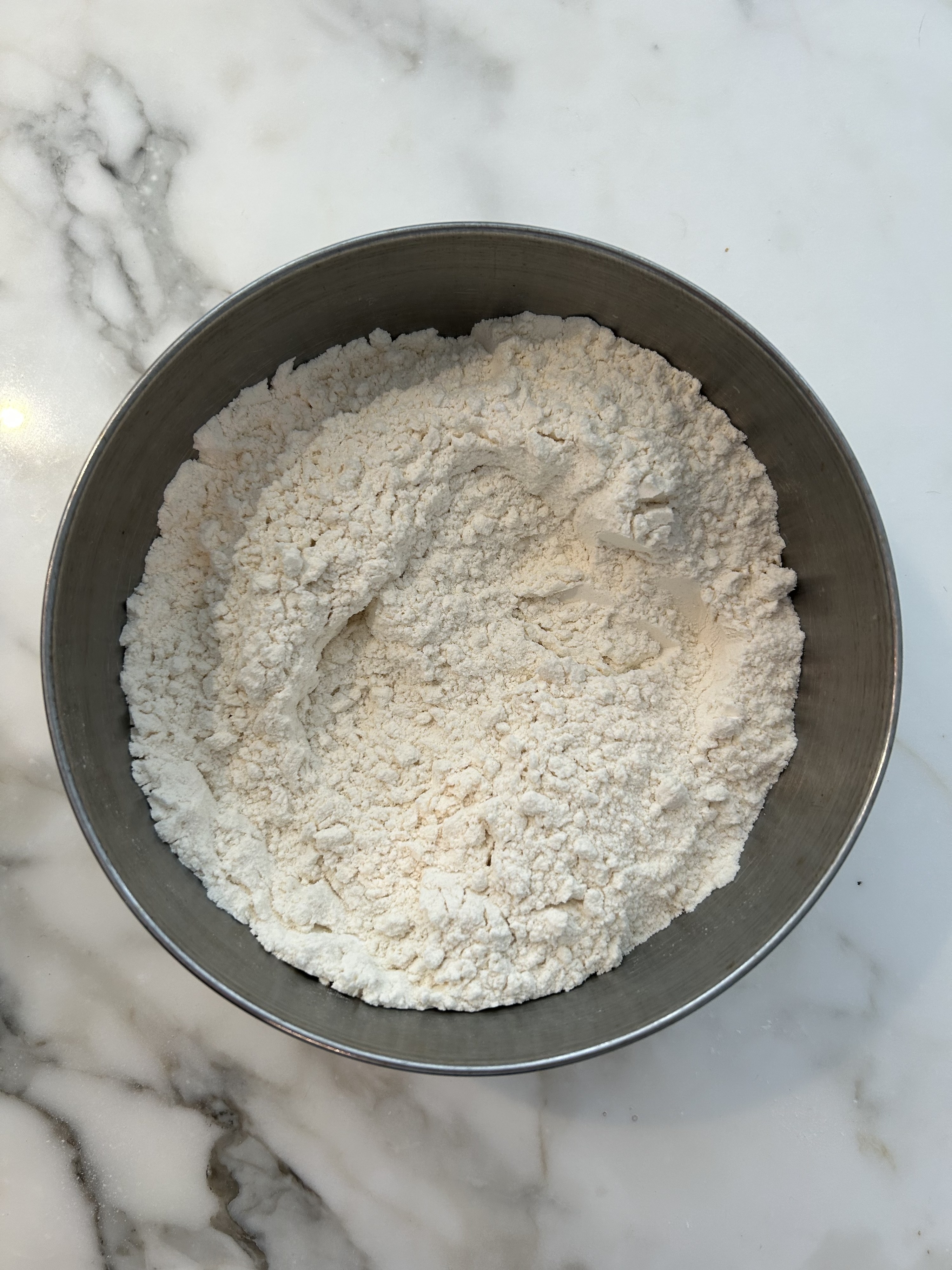 In another bowl, I whisked ½ cup of unsalted butter and 1 ½ cups of white sugar.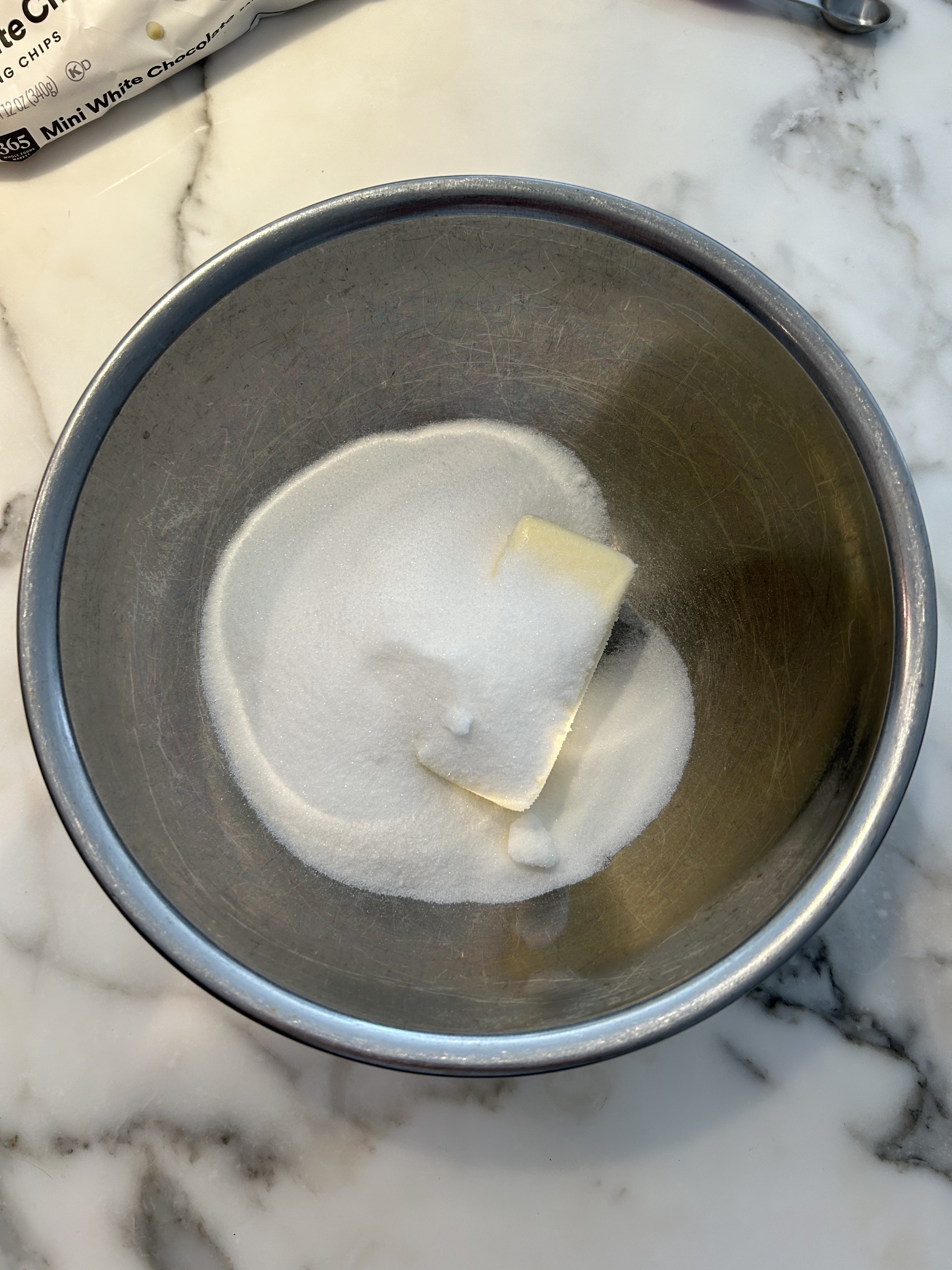 Ideally, you'll use a mixer for this part, but I couldn't find mine, so the hand whisk had to do.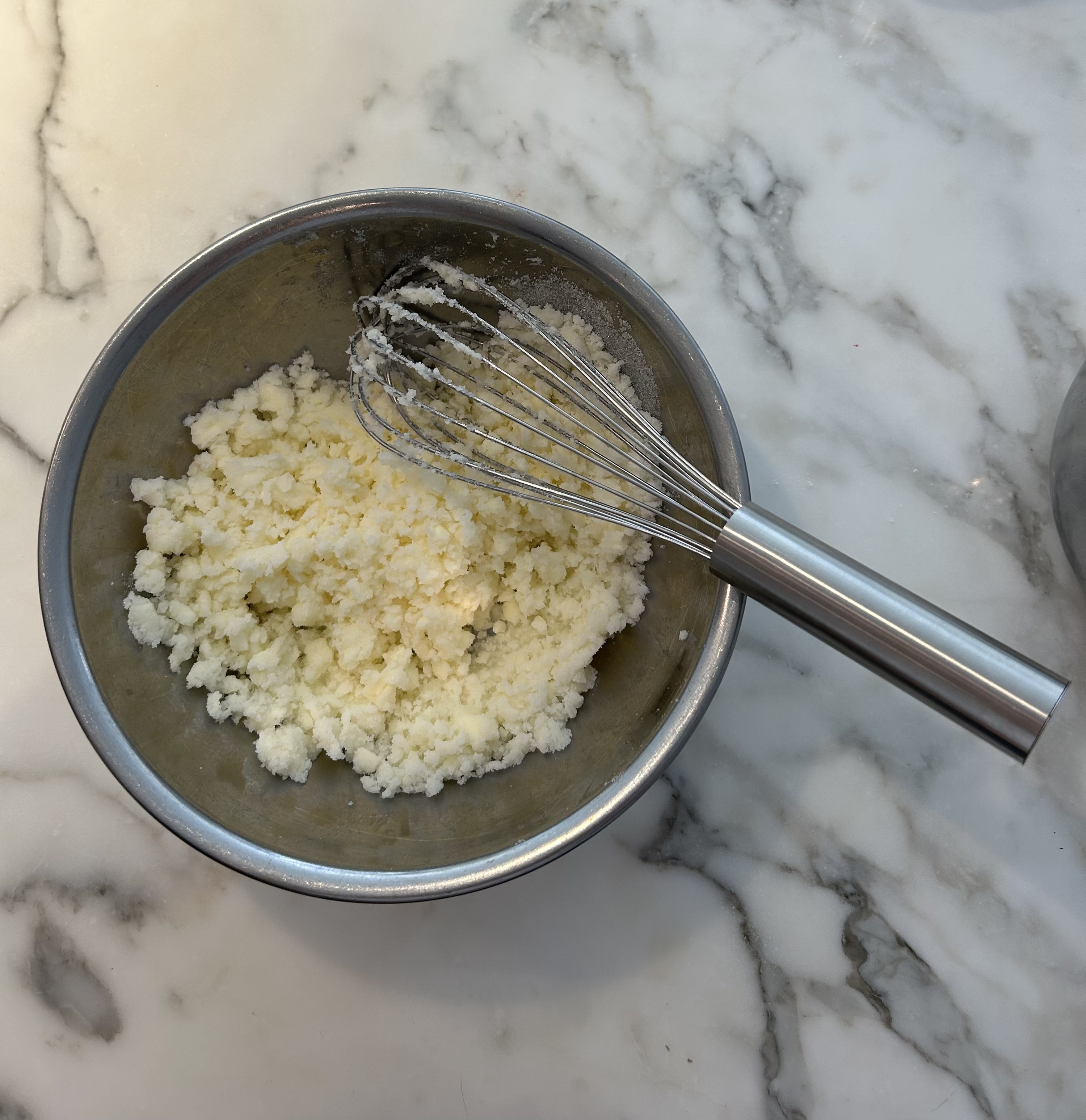 After the sugar and butter were combined, I added two eggs, mixing each one at a time.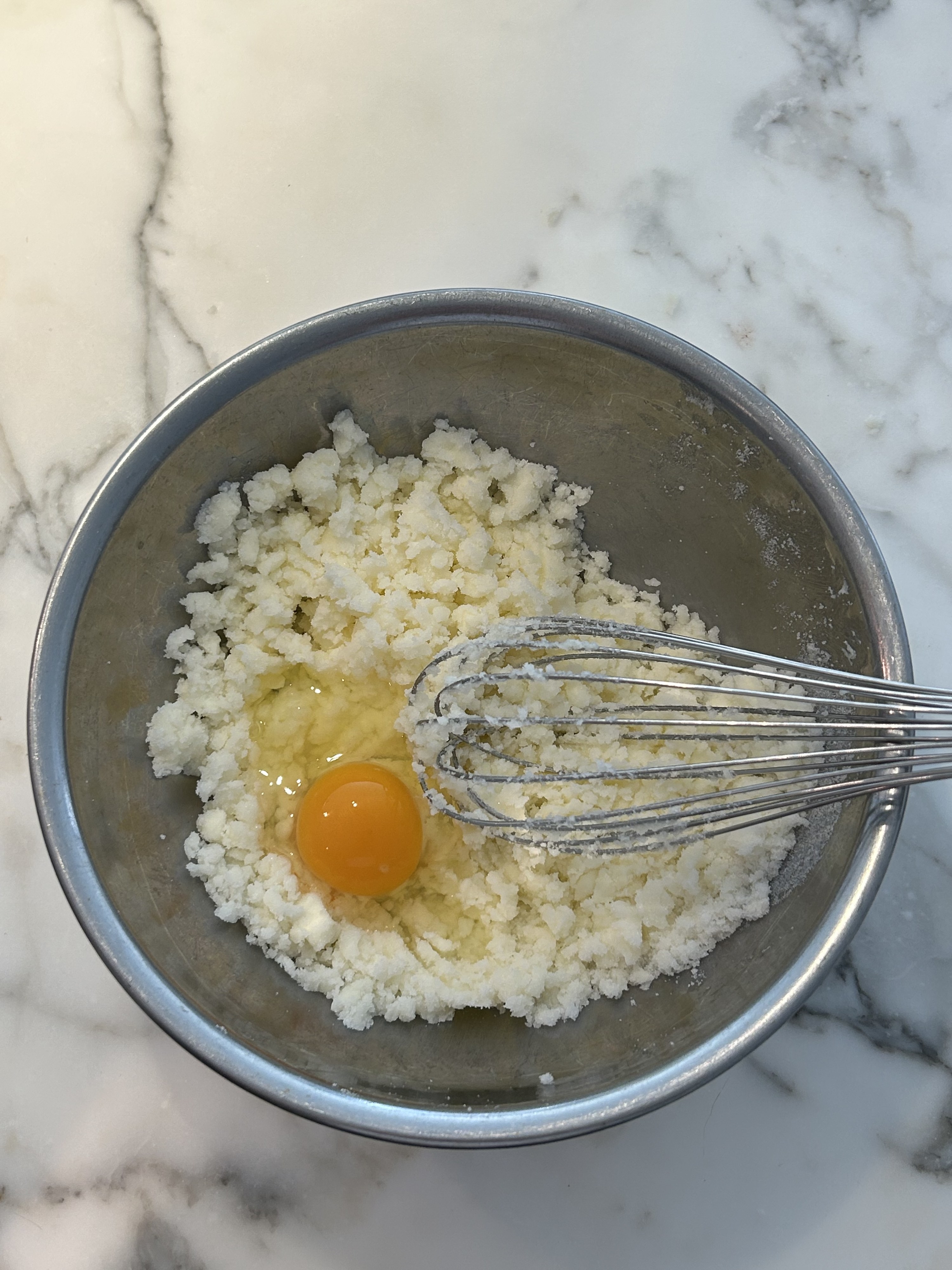 I then added two egg whites, 1 tablespoon of vanilla extract, and ½ teaspoon almond extract, and then gave that all a good stir.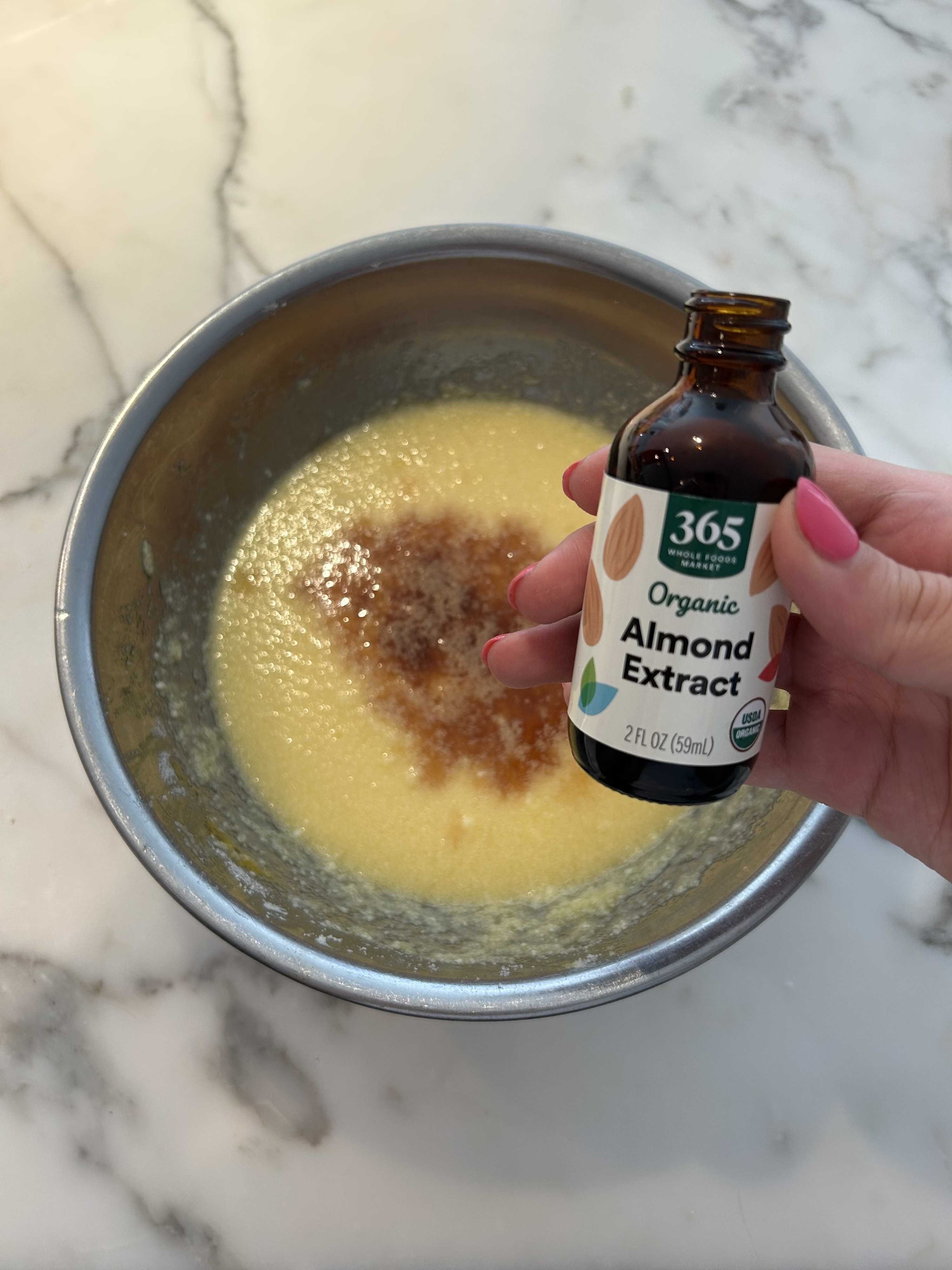 After adding the extracts, I poured in a 13.5-ounce can of full fat unsweetened coconut milk and then followed that with1¼ cups of sour cream.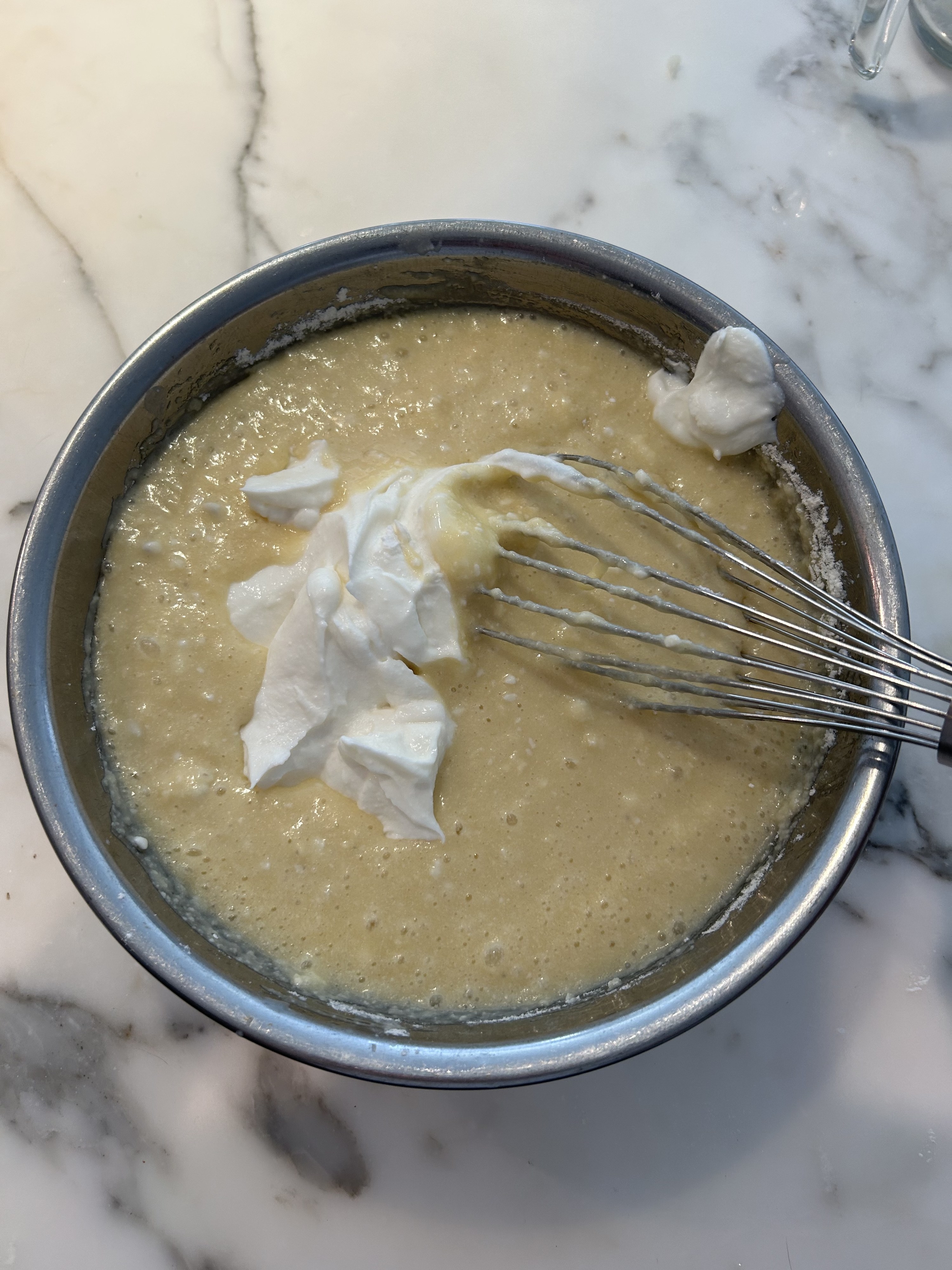 By this point, my bowl was almost overflowing with cake batter, but the show had to go on. I added half of the flour mixture from earlier and mixed, repeating the process until the batter was smooth and cohesive.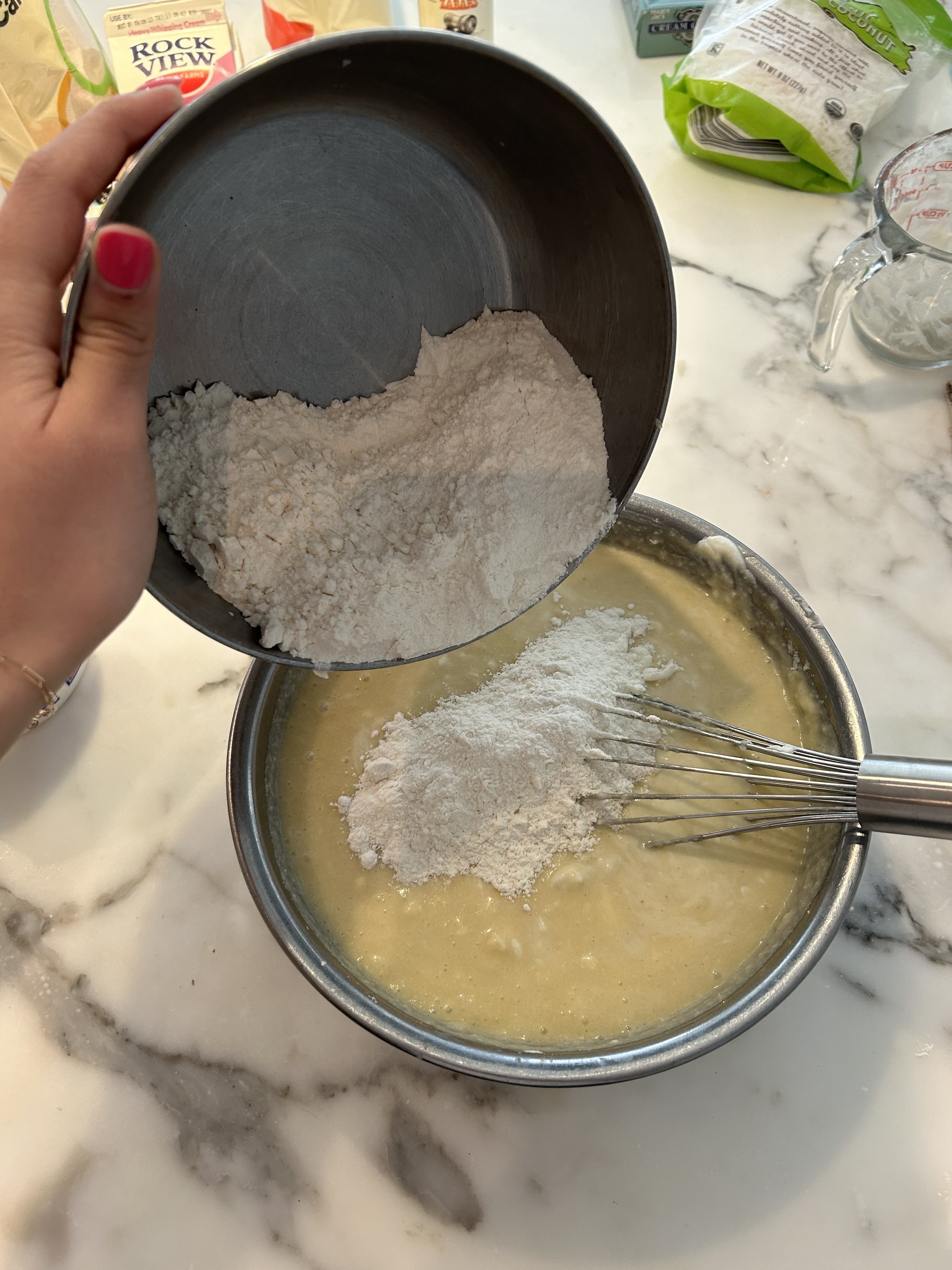 Finally, I folded in a cup of white chocolate chips and a cup of coconut shreds.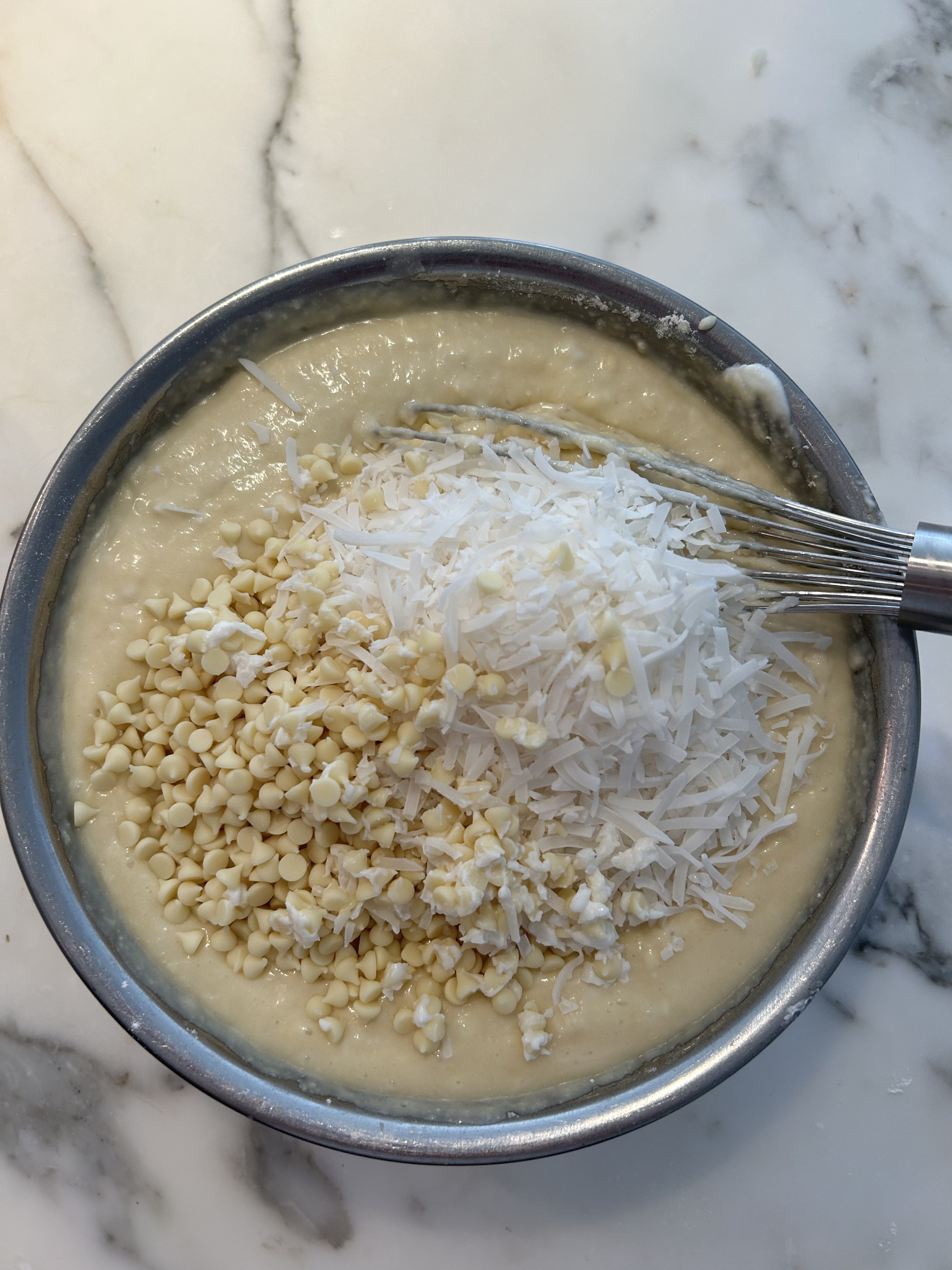 At last, the batter was done, so I poured it into a greased Bundt cake pan.
I plopped her into the oven and set a timer for 60 minutes.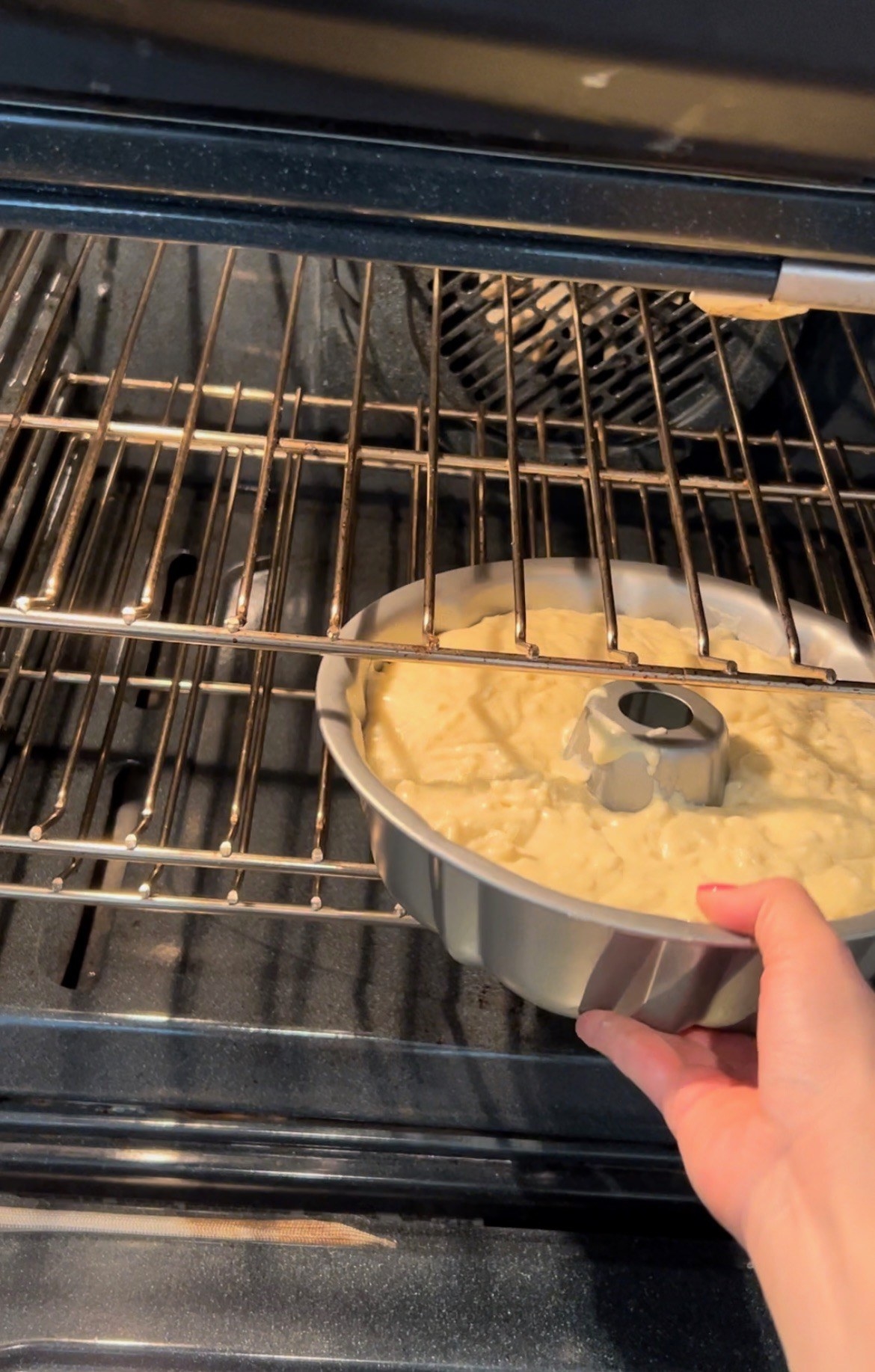 In the meantime, I worked on the frosting. In a pan set to medium-low heat, I toasted 2 cups of coconut shreds until they were a light golden brown and then poured it into a bowl.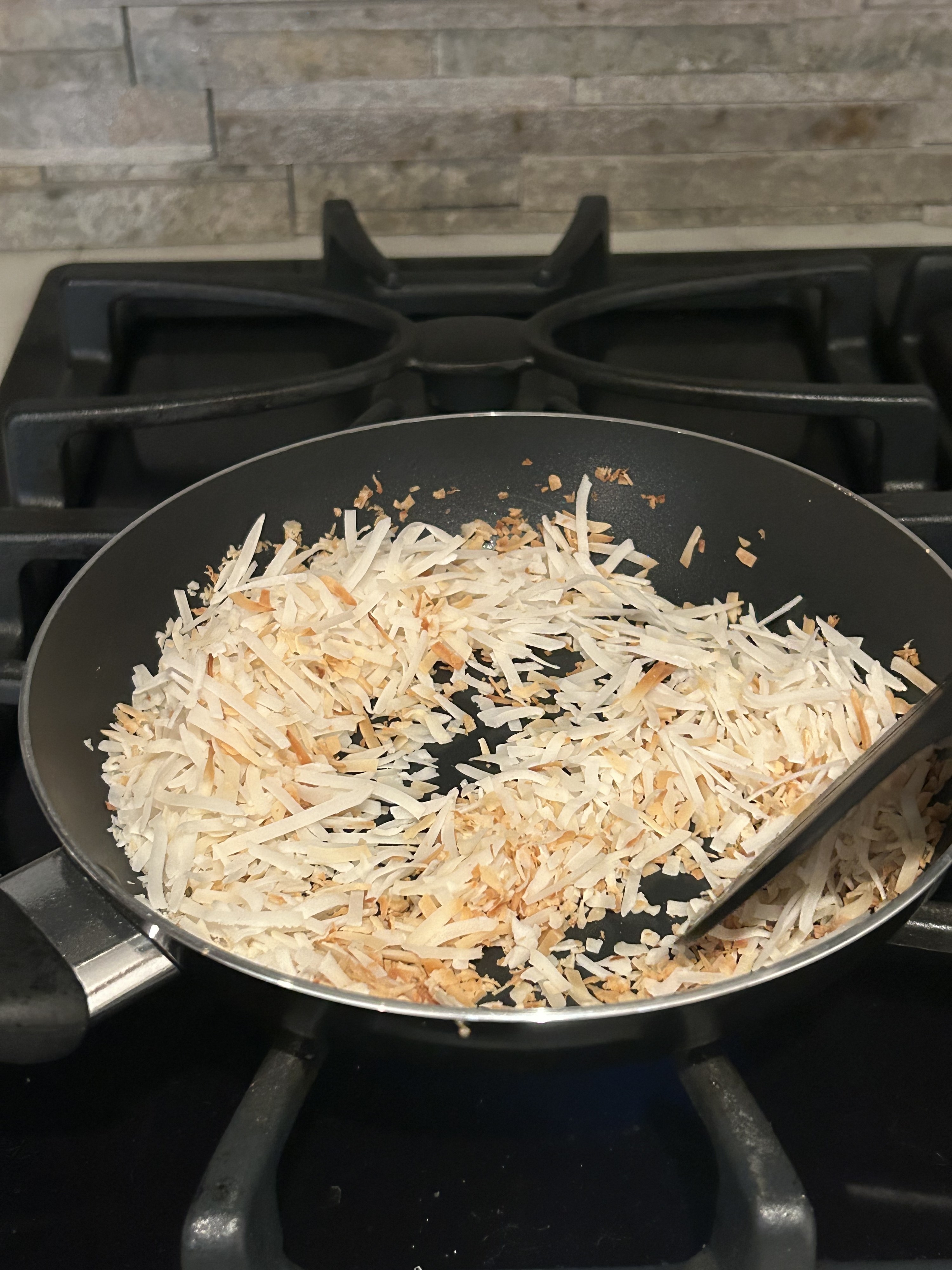 In another bowl, I whisked ¼ cup of unsalted butter, an 8-ounce package of cream cheese, 1 teaspoon of vanilla extract, and a pinch of salt. Once the mixture came together, I added 2½ cups of powdered sugar and stirred, followed by 2 tablespoons of heavy cream.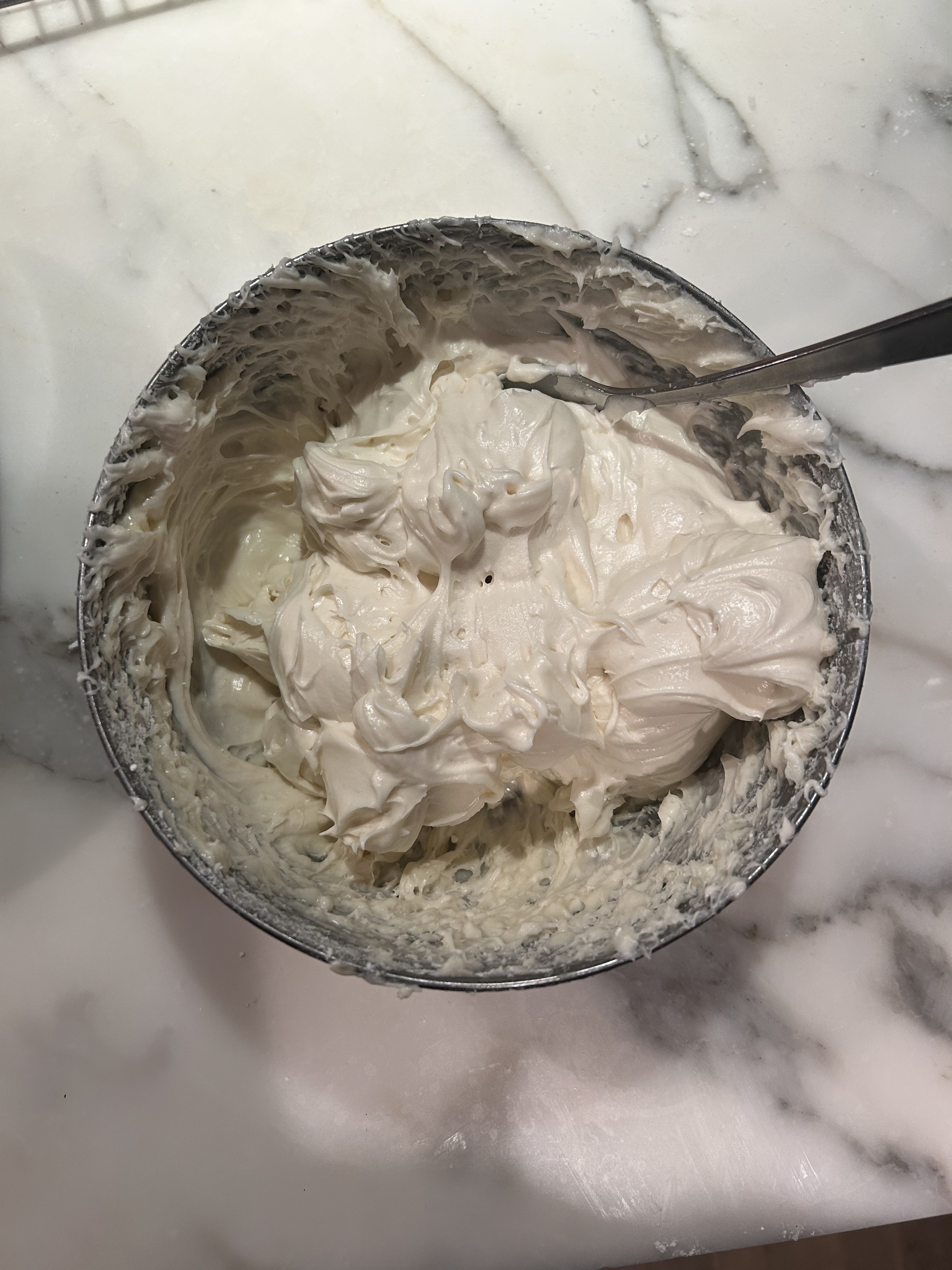 After 60 minutes in the oven, I used a toothpick to make sure it was completely done on the inside and took the cake out of its pan. I let it cool for about 30 minutes on a wire rack.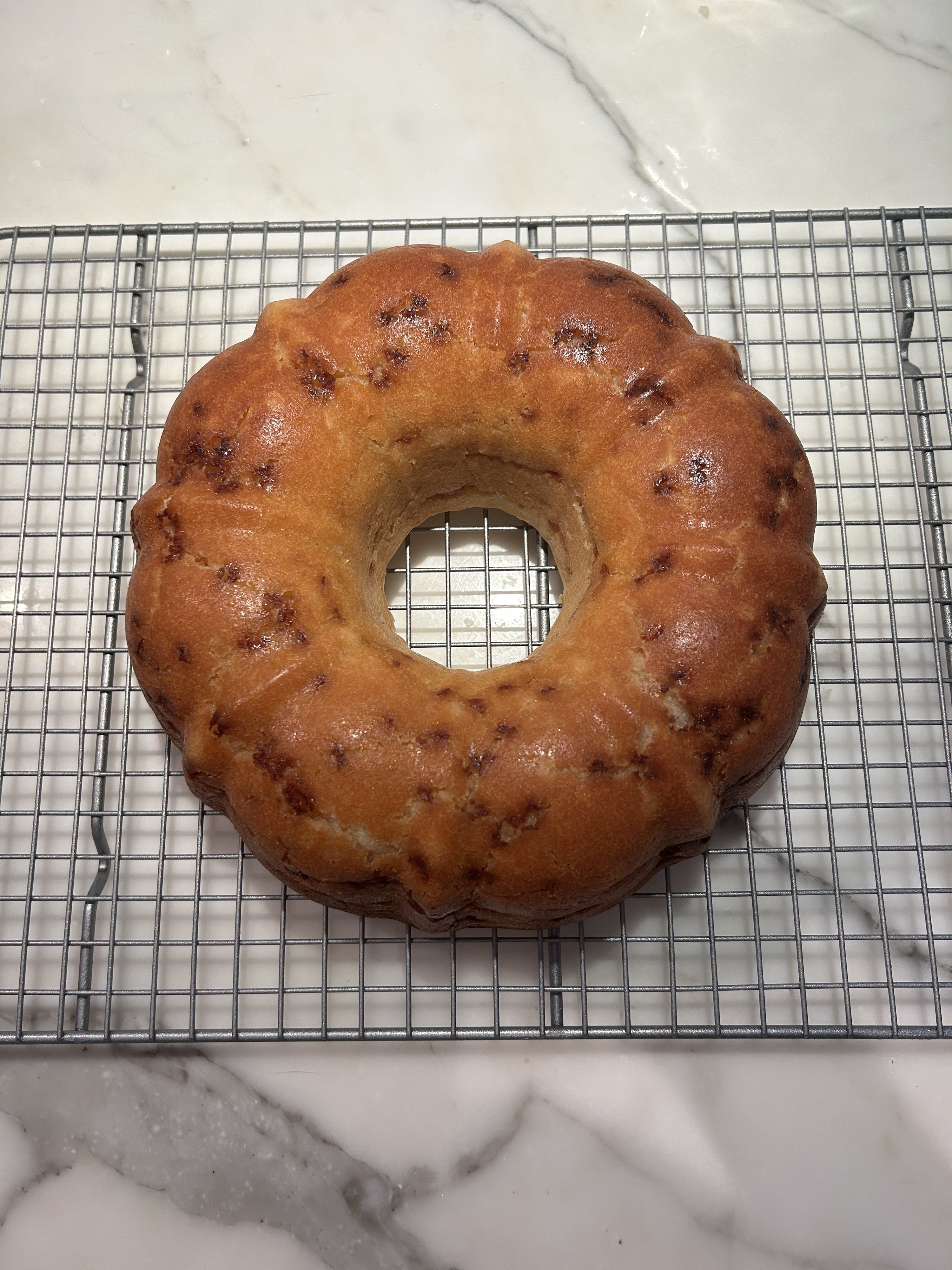 Once the cake was completely cooled, I covered it in a generous amount of frosting and coconut shreds. It smelled incredible.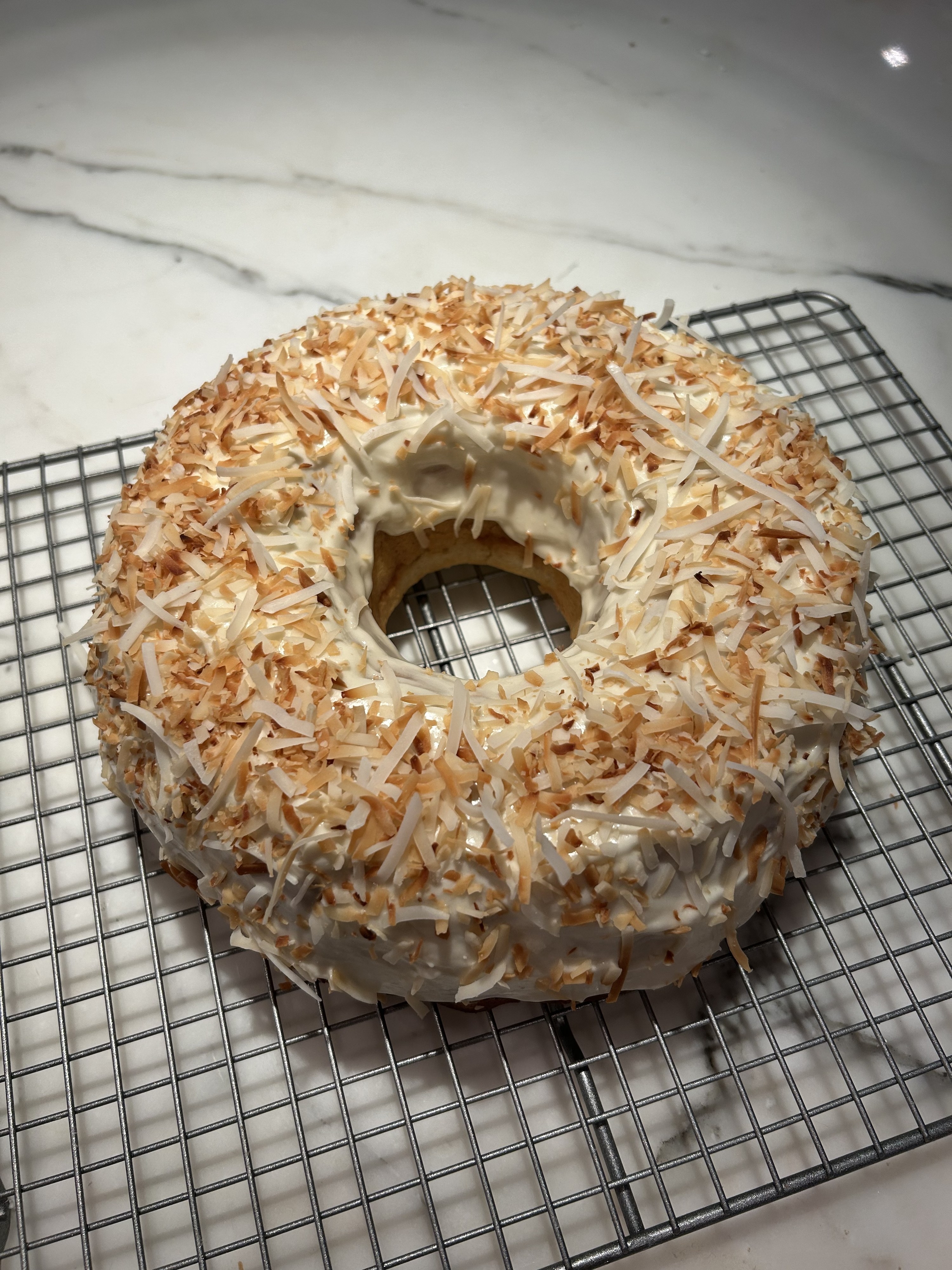 At last, I cut myself a slice and dug in.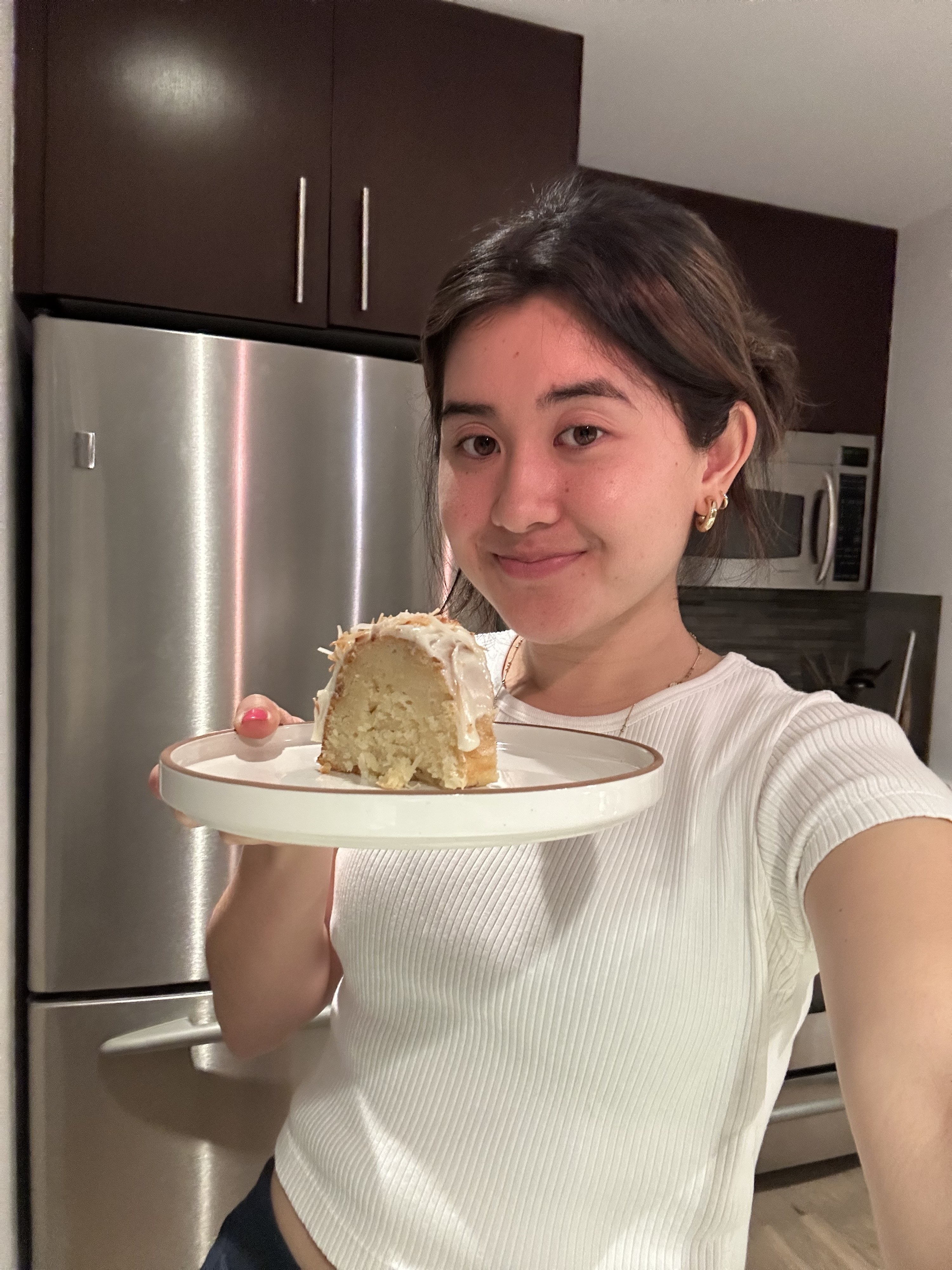 All I have to say is, WOW. I honestly think this is one of the best things I've ever made. (I mean, I would sure hope so, since this entire process took around three hours.)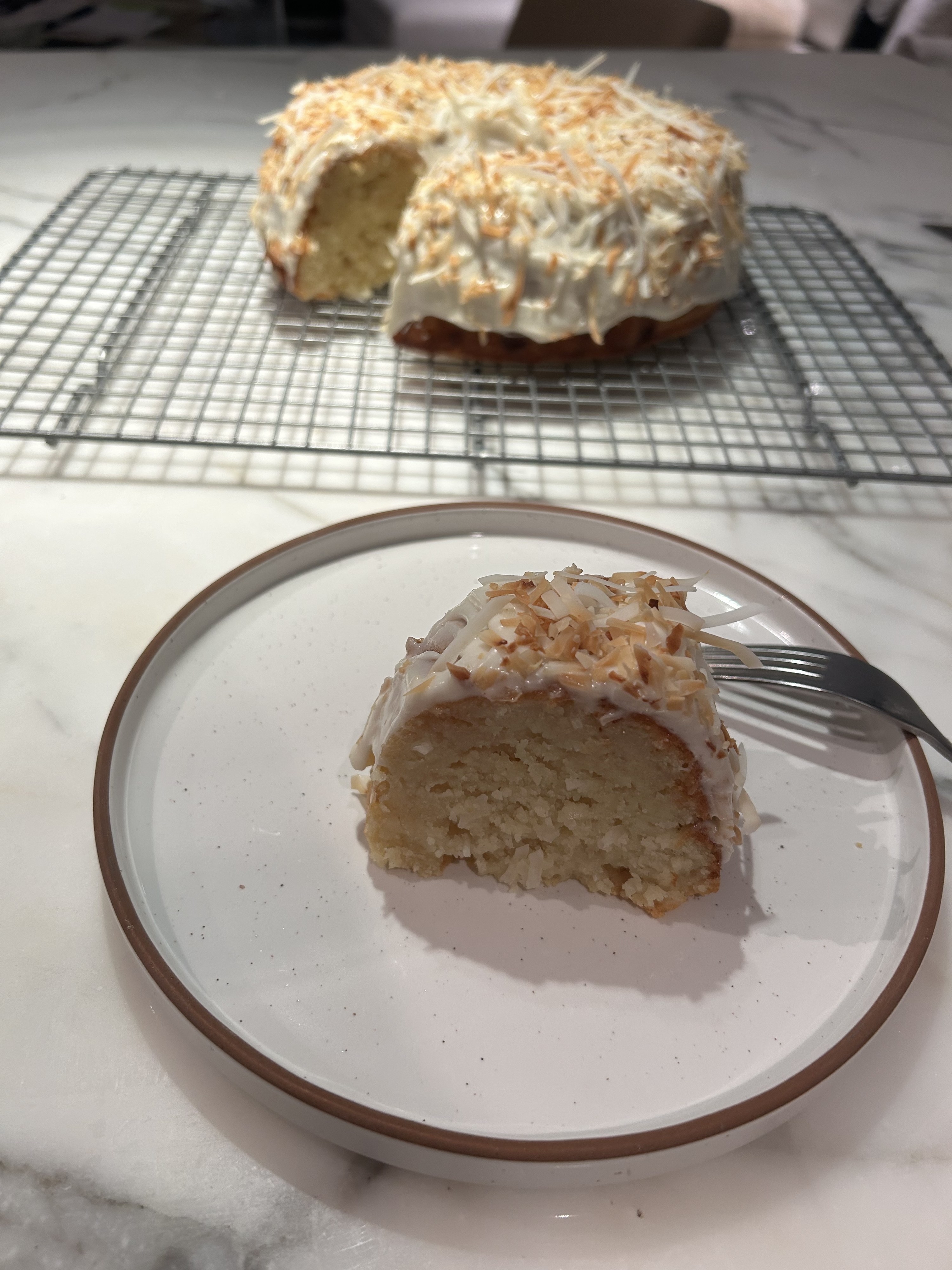 The cake itself was SO moist and buttery, it honestly would've been good on its own, sans frosting. However, I am glad that the cake had something on it, because this cream cheese frosting was perfectly sweet and only enhanced the flavor of the cake even more. The toasted coconut was the cherry on top and added great texture to the soft cake.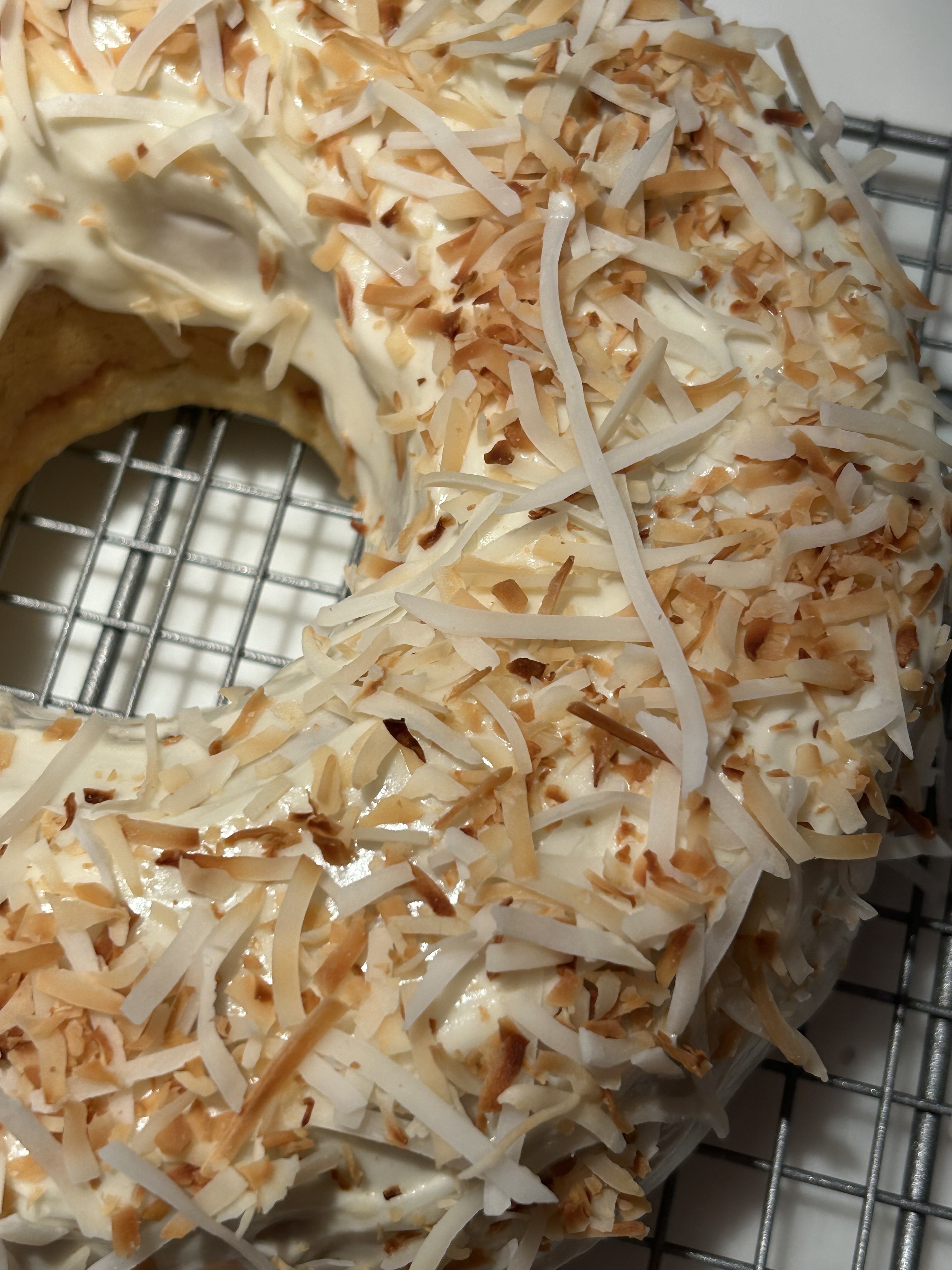 So like, yes, the cake was amazing. I loved it and I could see myself making it again on a day that I have a lot of free time. Although, I don't think I'd pay $125 for it, unless I was a b*llionaire or something.
Do you have a go-to holiday cake or dessert? Let me know in the comments!