Food TikTok had so much to give this year (if you know, you know). But even if you're not the biggest subscriber of internet food trends, you've likely made, or at least heard of, a few of these ultra-viral recipes.
1. Feta Pasta
Feta pasta quickly reached Food TikTok stardom when it became a trend on the platform earlier this year. The recipe was so in demand, there was apparently a feta shortage in Finland at the height of its popularity. This came as no surprise though, because the dish uses simple ingredients like cherry tomatoes, garlic, olive oil, and feta cheese to create a restaurant-level pasta sauce. And the great part about this recipe is that all of the baking is done in the same pan, so there's very little clean up. You can see how it's made in this TikTok.

2. Pesto eggs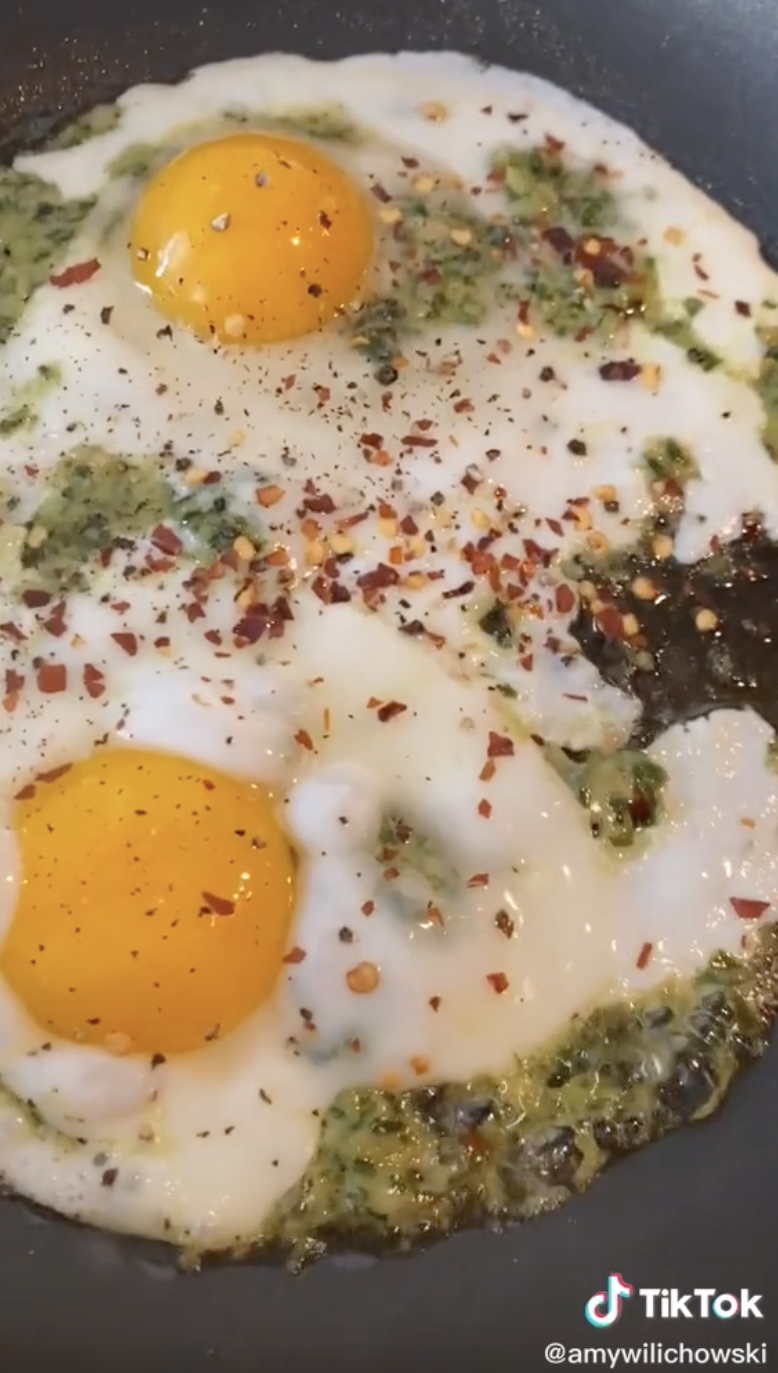 At one point, everyone was obsessed with pesto eggs. I understand though, because it definitely makes for a tasty breakfast. The idea is pretty straightforward — instead of using butter or oil, fry your eggs in pesto. The basil and garlic-infused olive oil from the sauce adds so much flavor to the eggs, it's incredible. There are a number of ways to enjoy pesto eggs, but they are really great over toast, as seen in this TikTok.
3. Chili Oil Eggs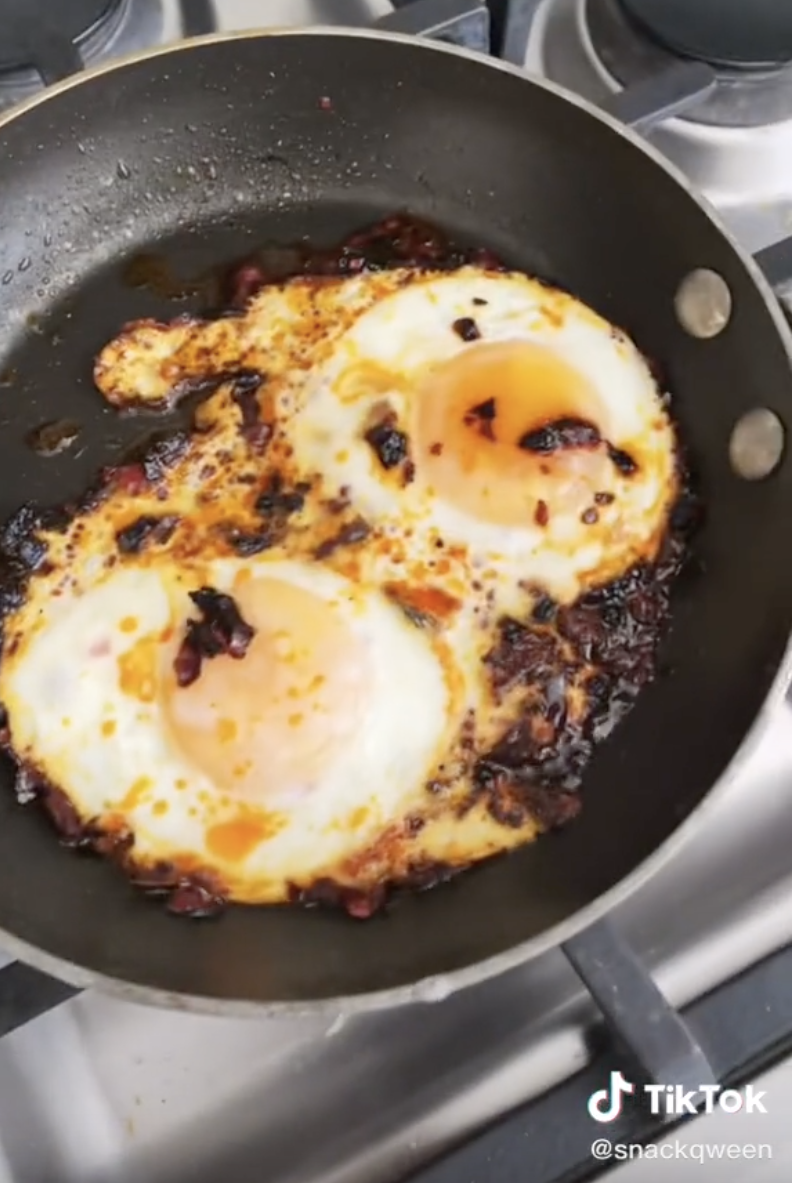 Pesto eggs walked so these eggs could run. It has the same concept as its predecessor, made simply by frying eggs in chili oil. If you like spice, these are definitely worth a try. TikToker @snackqween enjoys them over a bowl of white rice.

4. Tortilla Wrap Hack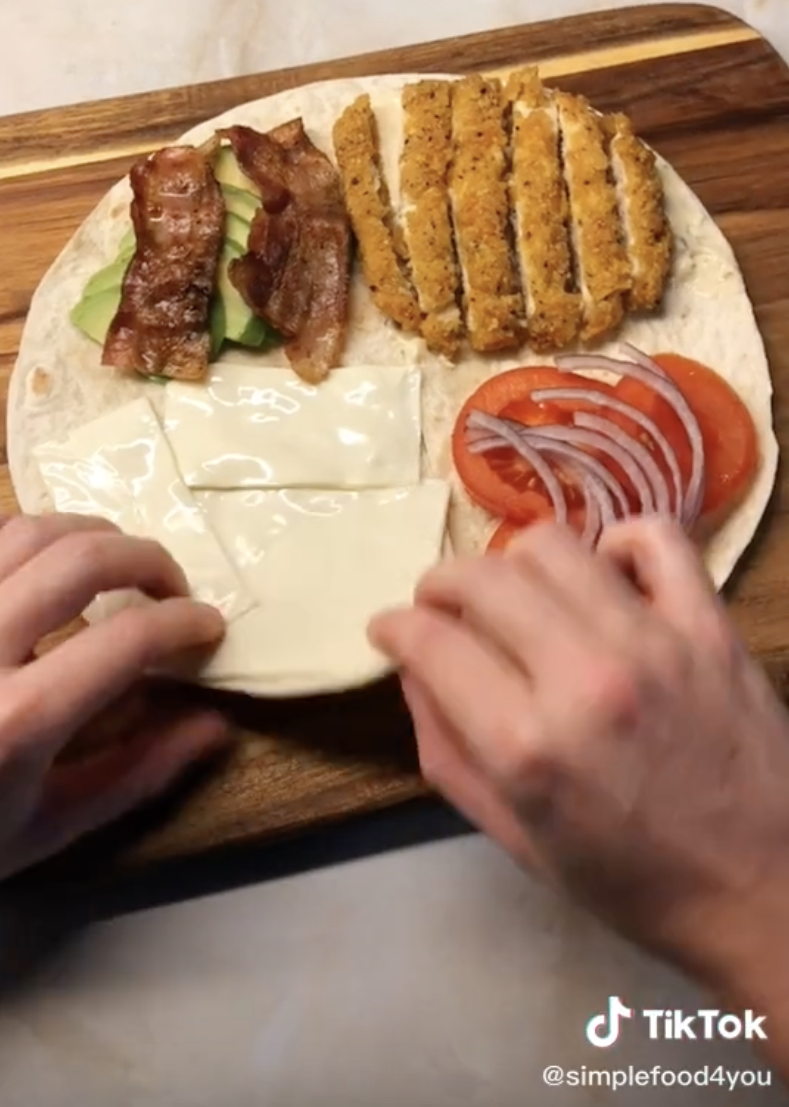 The tortilla wrap hack isn't technically a recipe, but the trend dominated TikTok for a while. The idea is to section a tortilla into fourths, placing different fillings in each quadrant to create a delicious, panini-esque food item. The fun part about this trend is that the fillings are so customizable, you could make the tortilla a dinner or a dessert. See how it works in this TikTok.

5. Salmon Rice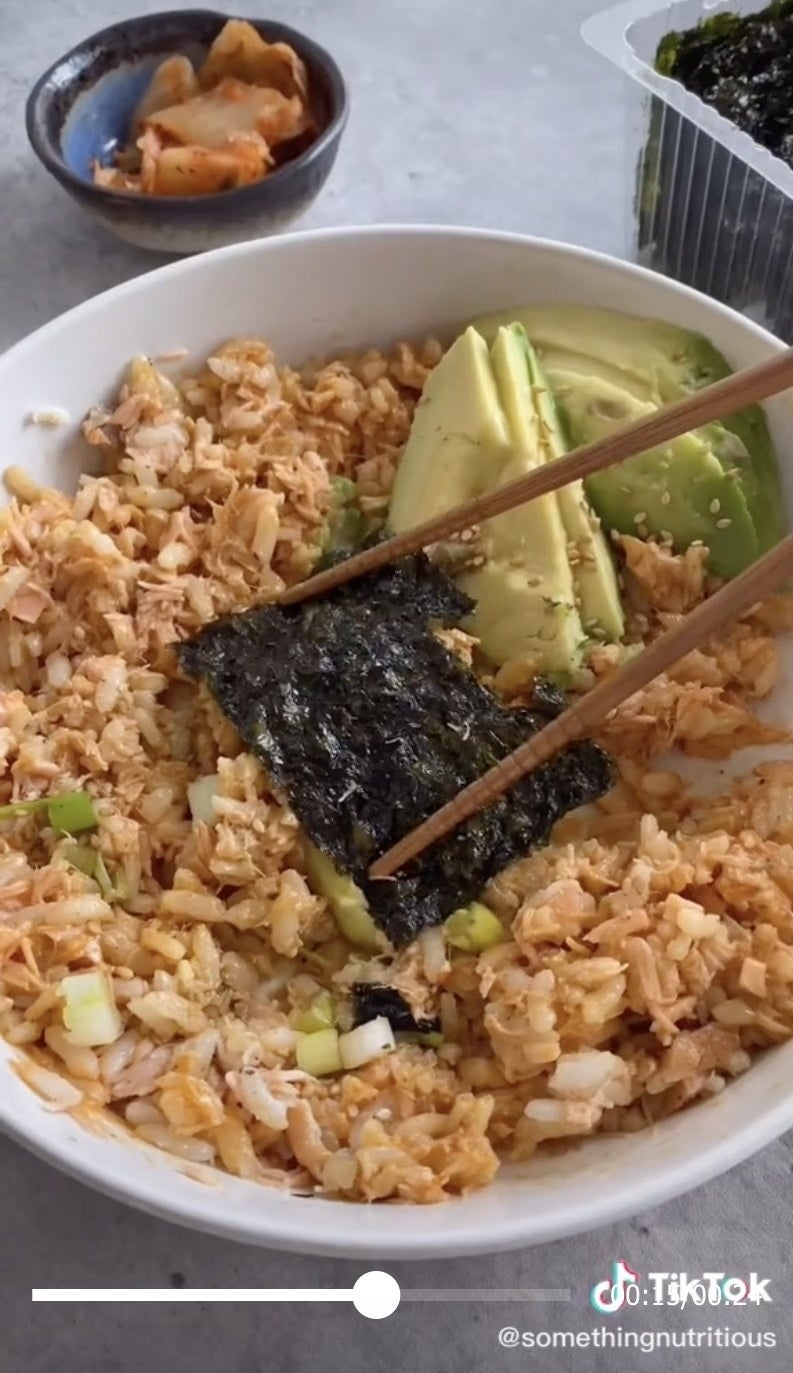 Salmon rice is another TikTok classic. Made popular by TikToker Emily Mariko, the dish is a staple for lazy people (like me). What's awesome about this recipe is that the main ingredient is leftover baked salmon, so you could definitely add this to your meal prep rotation. See how to make it in this clip.

6. Nature's Cereal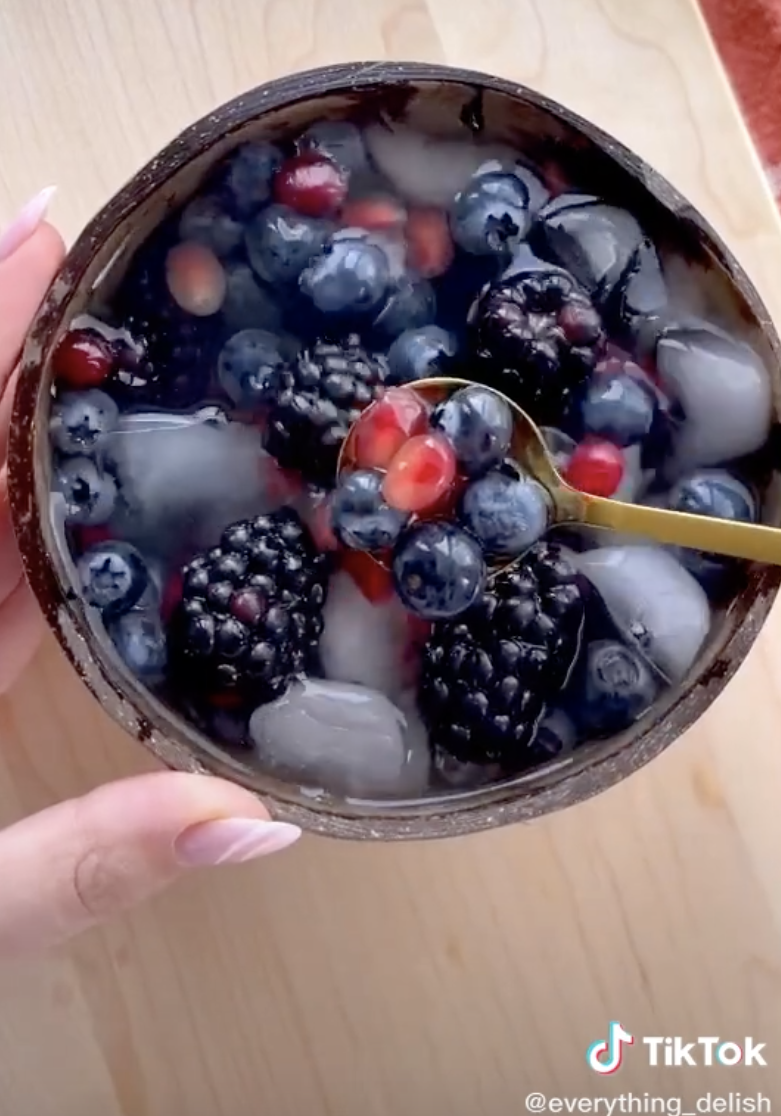 Nature's cereal is every fruit lover's dream. Lizzo helped popularize this recipe earlier this year, and the internet has been obsessed with it ever since. Since the recipe is basically just berries and coconut water, you can't really go wrong. If you're looking for an extra dose of vitamin C, or even just a refreshing snack on a hot day, this one's for you.

7. Pasta Chips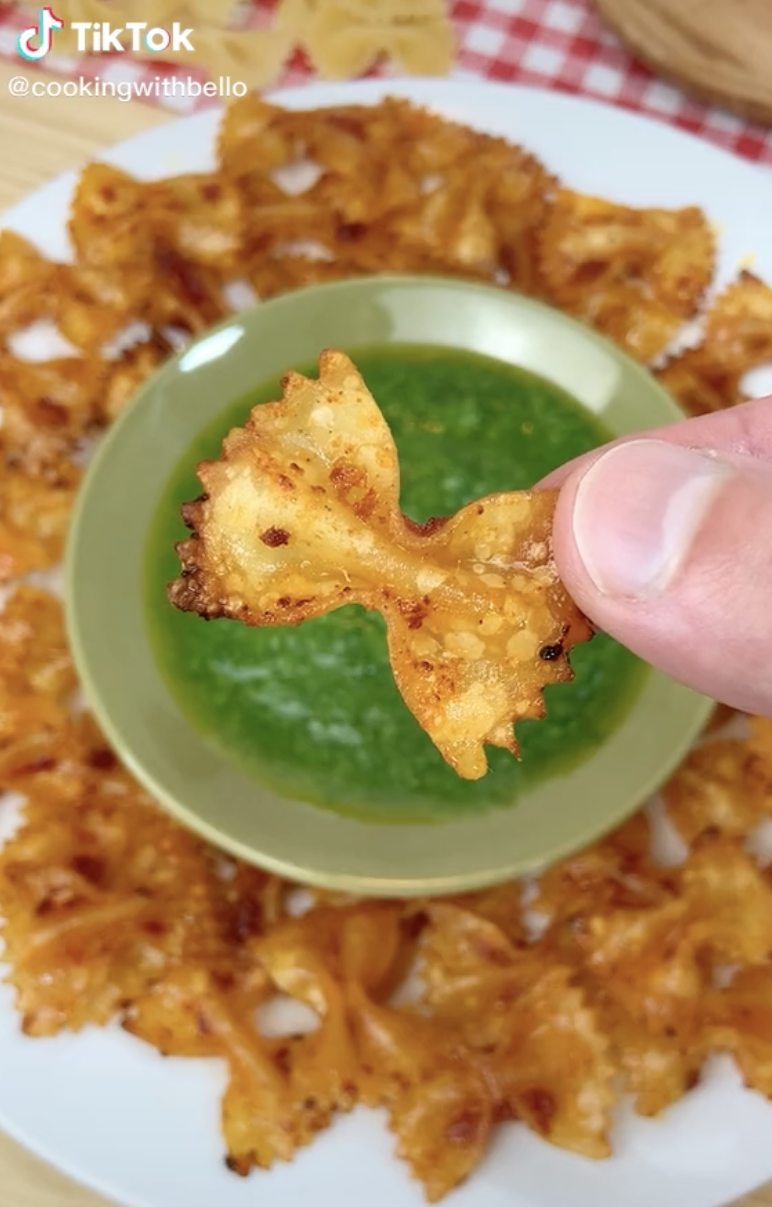 Pasta chips! Like potato chips, but ~Italian~. The air fryer community was really excited about this one, since you're essentially baking cooked pasta noodles until they turn into crispy "chips." The recipe is pretty modifiable, so you can have fun using different shapes of pasta. Take some inspiration from TikTok user @CookingWithBello, who used bowtie noodles with a pesto dipping sauce.

Creamy ramen really changed the game for every instant-noodle lover. The recipe definitely elevates a plain packet of ramen, and the best part is that it's relatively easy to make. There are a few variations of this floating around TikTok, but most videos suggest there are only a few ingredients needed: Japanese mayo, sesame oil, spicy ramen seasoning, and an egg.

9. Seitan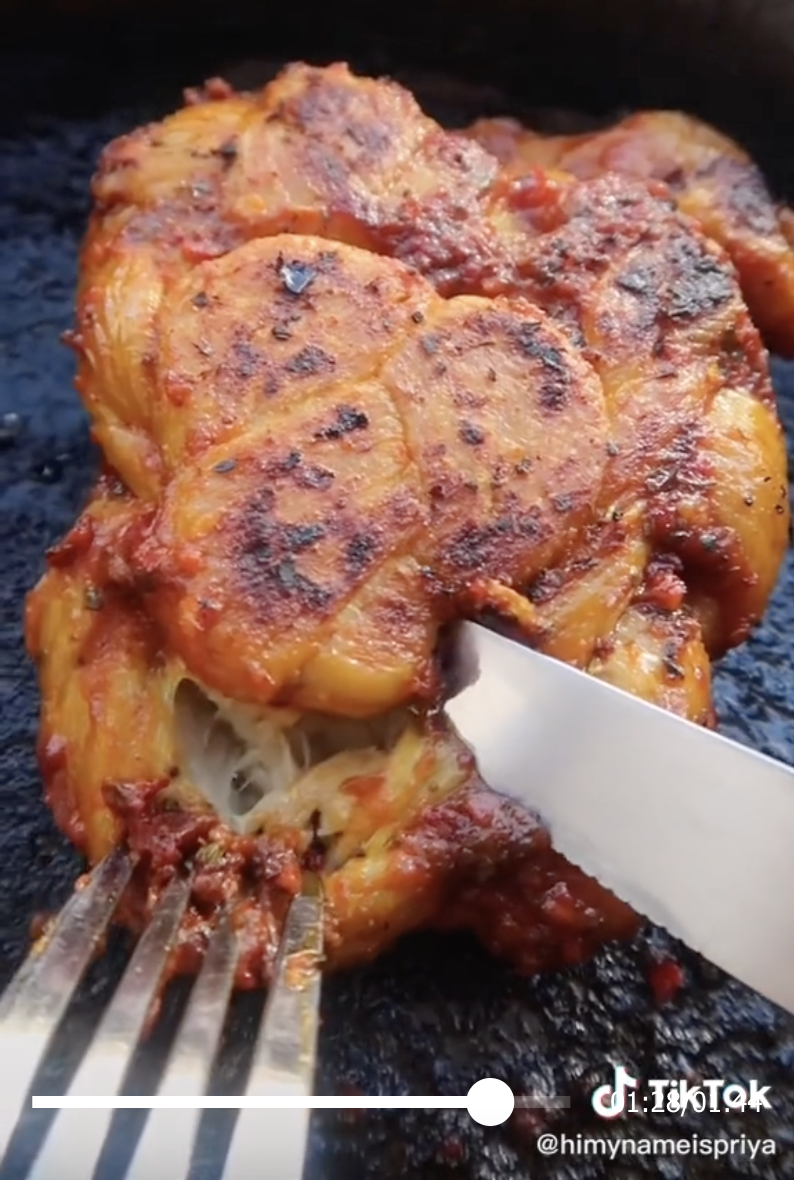 Seitan, also called "wheat meat." This viral vegan chicken recipe made waves in the plant-based cooking community, since the texture is apparently very similar to a piece of grilled chicken, despite being made almost completely out of wheat gluten and flour. You can also season the seitan to suit your flavor needs, so it makes for a pretty versatile meat substitute. Watch how it's made in this TikTok.

10. Corn Ribs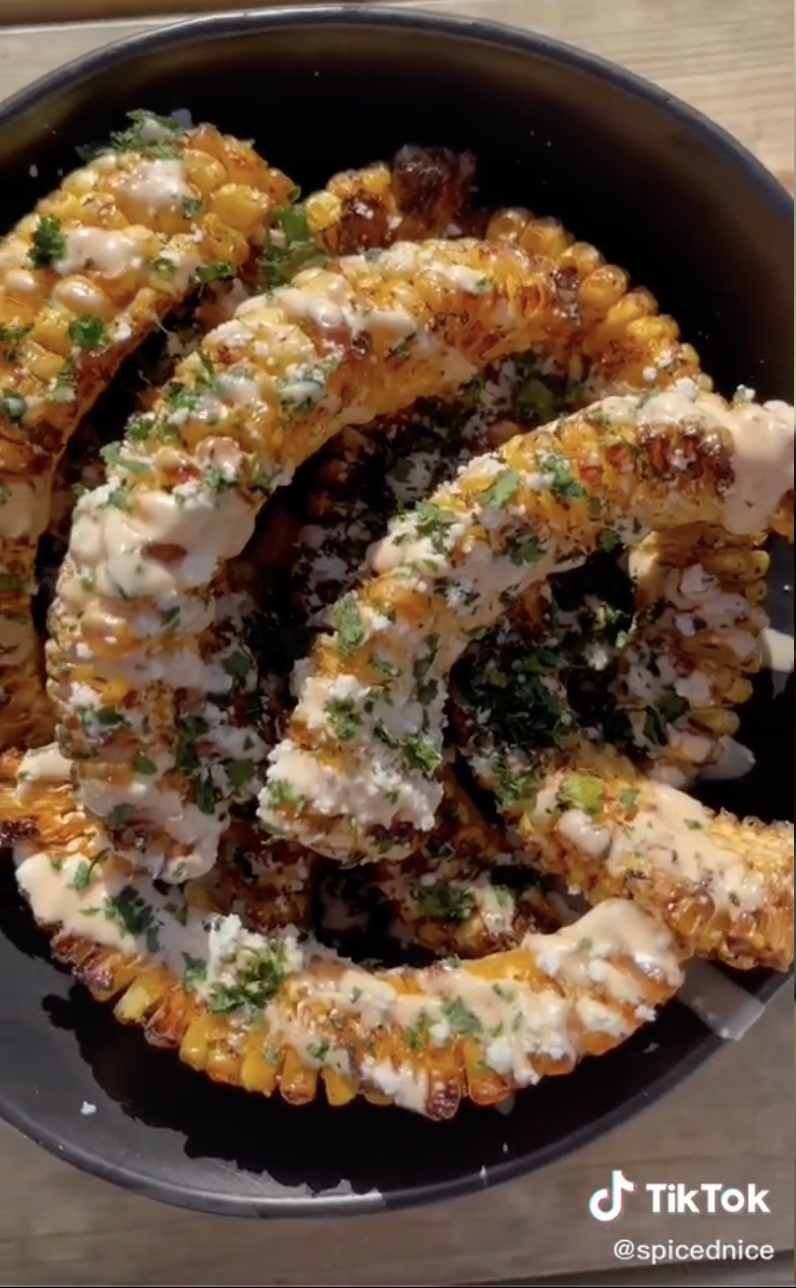 Corn ribs are another vegetarian-friendly snack. I'm not surprised that this was such a trend, because, well, corn in an air fryer is pretty genius. If you are a fan of Mexican street corn, this recipe is definitely worth trying. User @spicednice topped theirs with cotija cheese and cilantro.

11. Baked Oats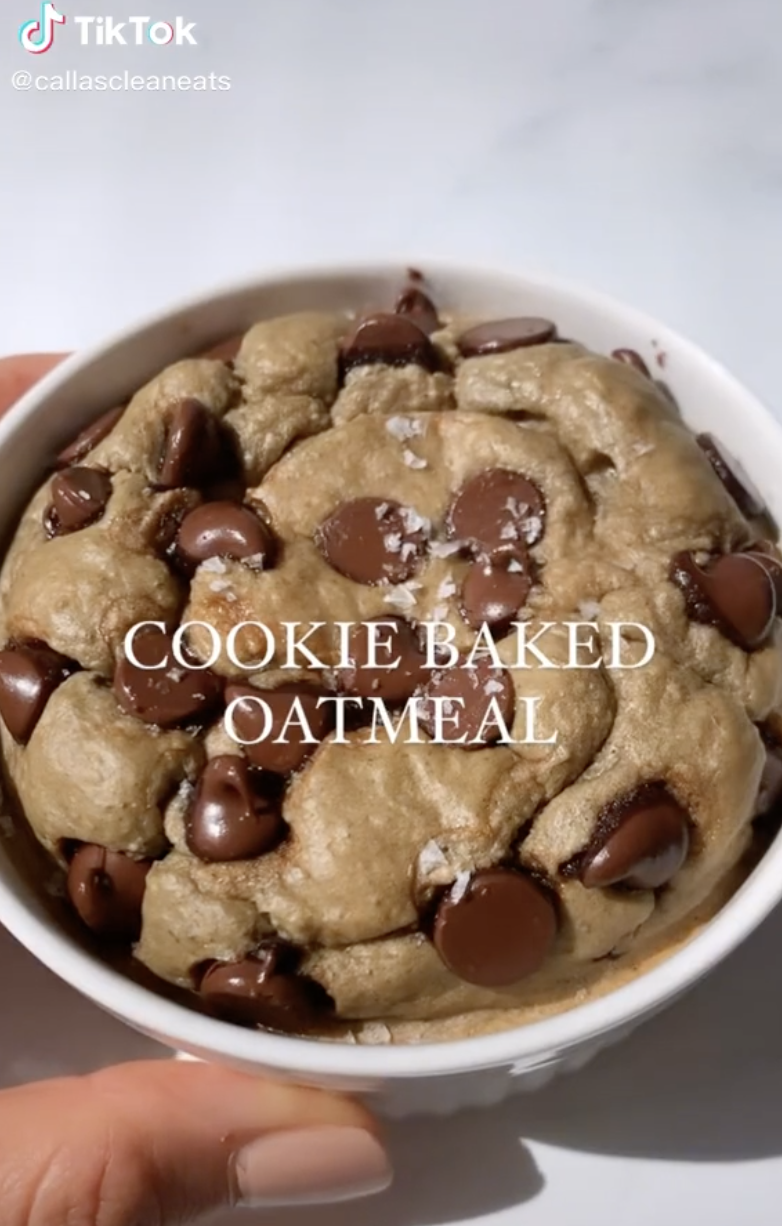 This recipe is sure to make any oatmeal hater change their mind. It's not shocking that this breakfast food became so popular, because as you can see in this TikTok, it looks (and tastes) exactly like cake. The best part is that the main ingredients are just oats, a banana, an egg, and milk, so you could easily make this using what you already have in your fridge.

12. Baked Brie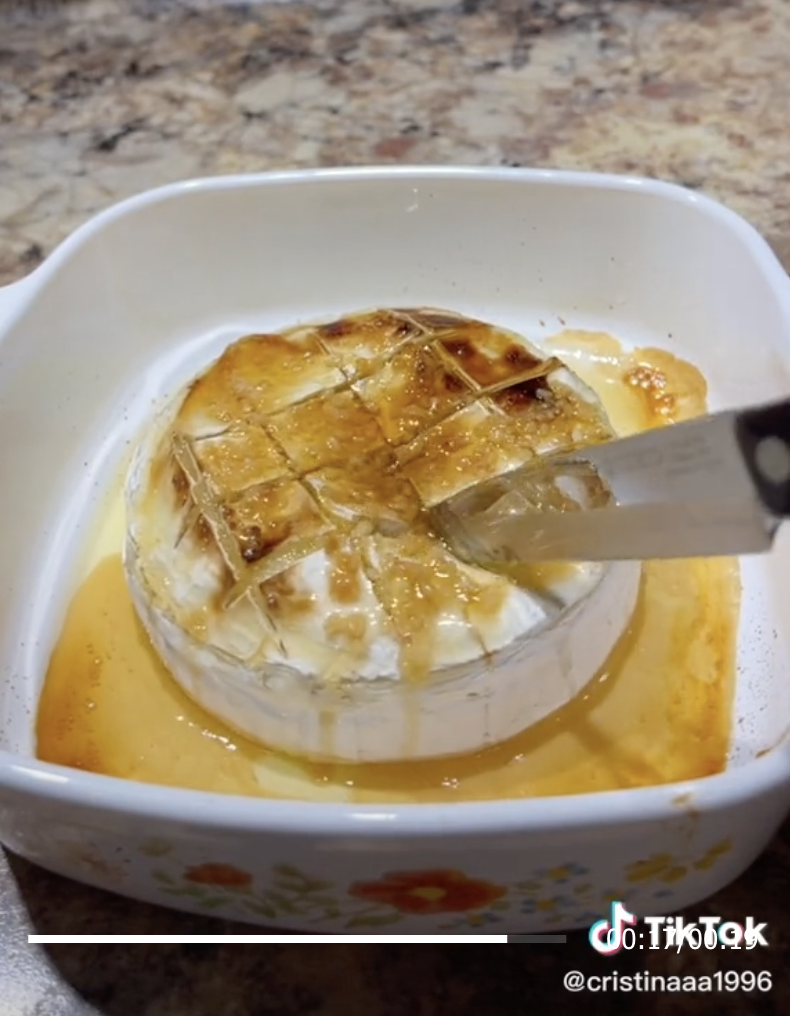 Should we name Brie the official cheese of 2021? It feels like everyone was raving about it. While there were a few different viral Brie recipes on TikTok, this clip included garlic, honey, and olive oil. Baked Brie is the perfect dish to impress your friends with, and it takes less than an hour to make. What more could we ask for?

What was your favorite TikTok food recipe of 2021? Let us know in the comments!
The year is almost over, and we're looking back on 2021. Check out more from the year here!