Hello! I'm Jen, and I re-create a lot of viral recipes! I have a weekly series where I try recipes that are trending in pop culture (or some that just look good).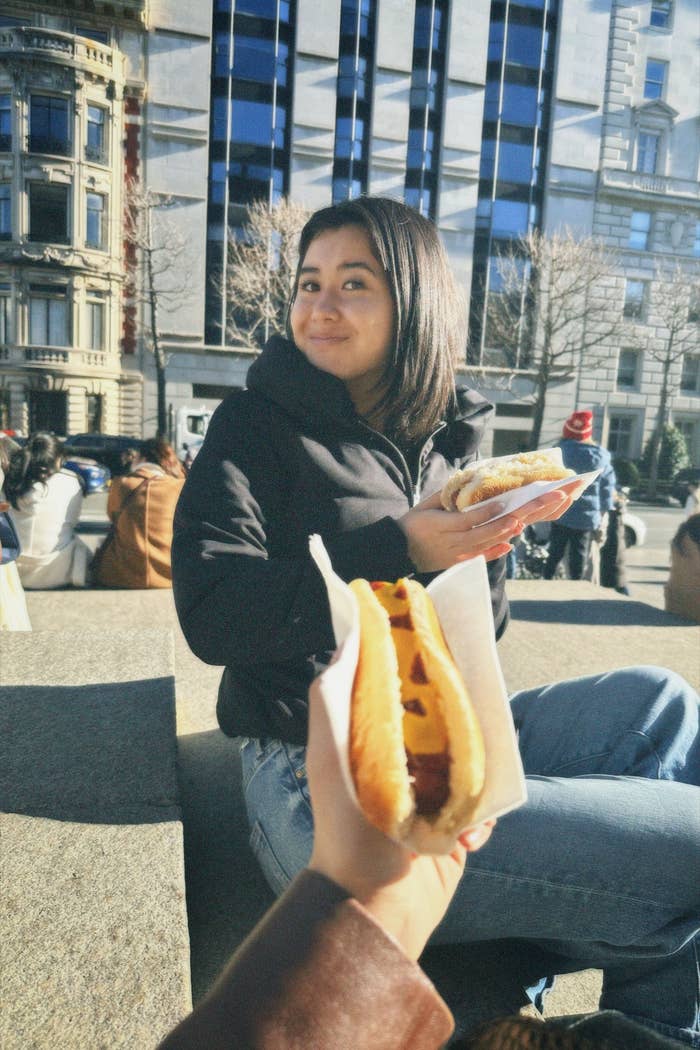 I don't know about you, but I love pickles. They're salty yet refreshing and make for the perfect quick snack.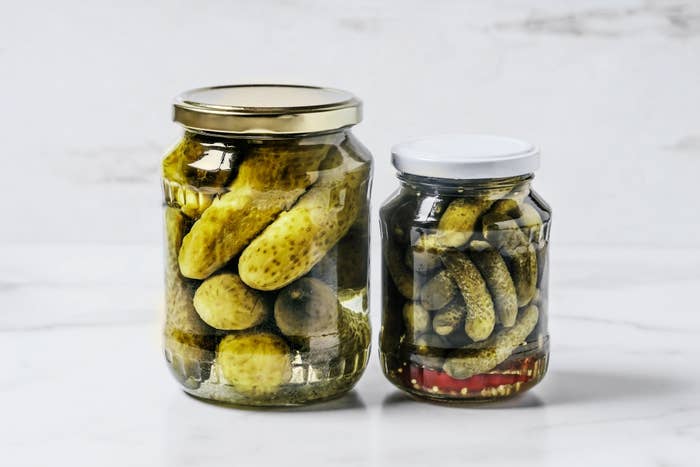 It seemed pretty simple — fry up a piece of cheese and plop a pickle in the middle. Conveniently, you might already even have both ingredients in your fridge!
People in the comments definitely seemed enthused and were even calling the creation a "pickle in a blanket."
Some commenters shared that they had tried it with their own added twists, like with a ranch dipping sauce or with a piece of salami. One person even shared that they had used a different kind of cheese and added a wonton wrapper.

For the purposes of trying it out, I decided to stay true to Claire's original recommendation, so I went and bought some provolone cheese and dill pickle spears.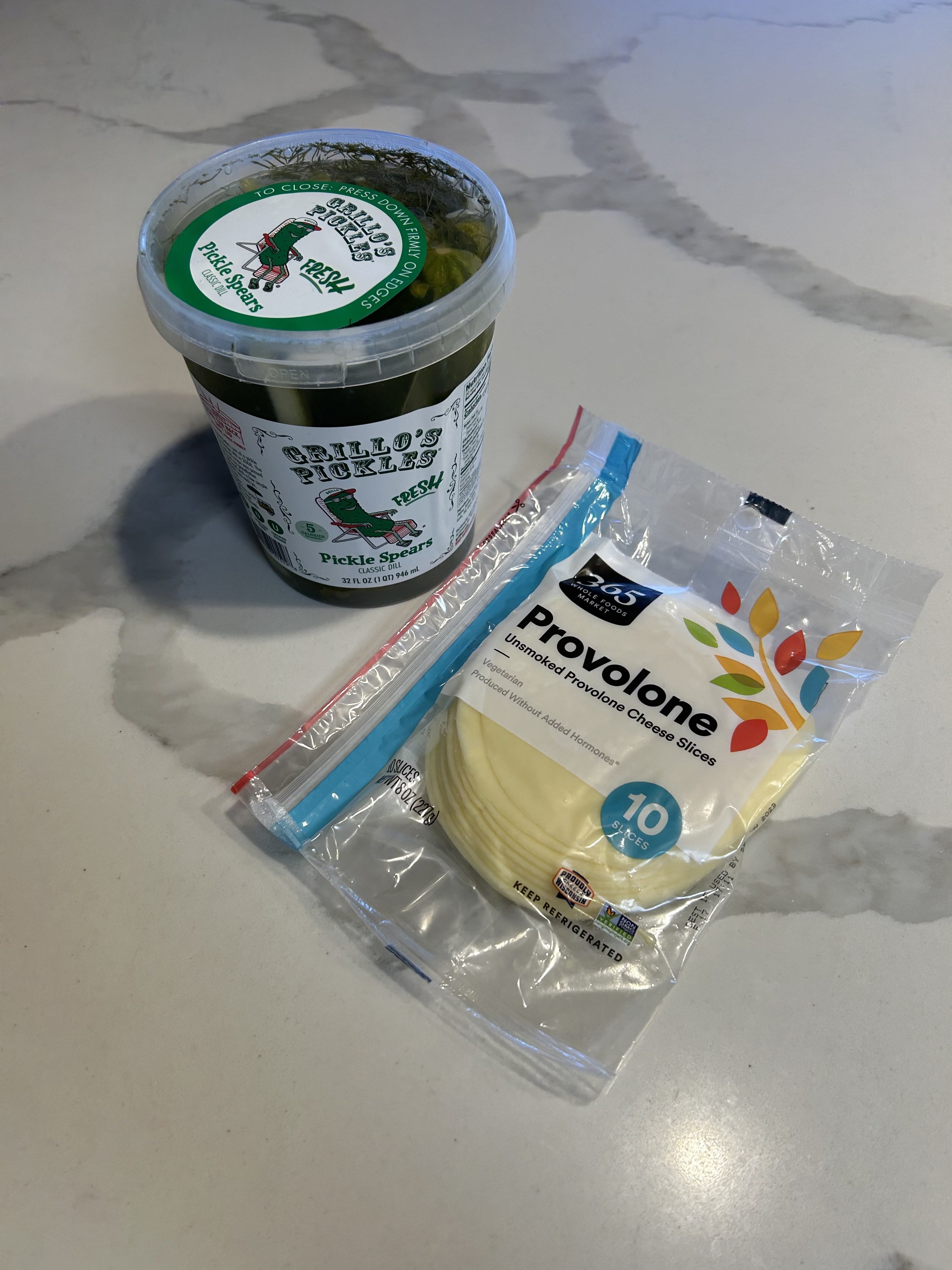 Here's how the cooking went:
I began by putting a bit of olive oil in a pan, placing a slice of cheese in, and then turning the heat to medium-high.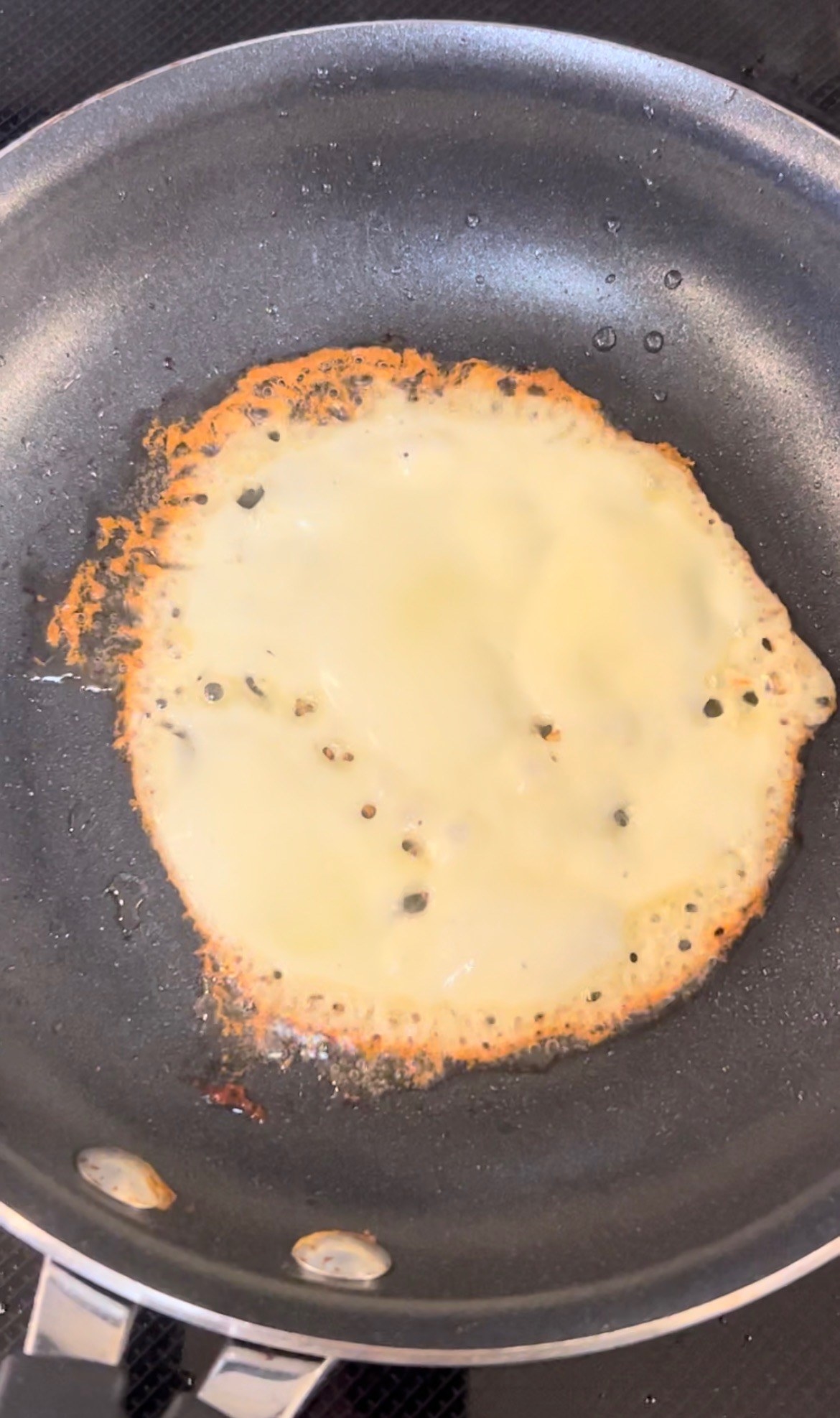 Once the edges of the cheese were light brown, I placed a pickle spear right in the middle of it.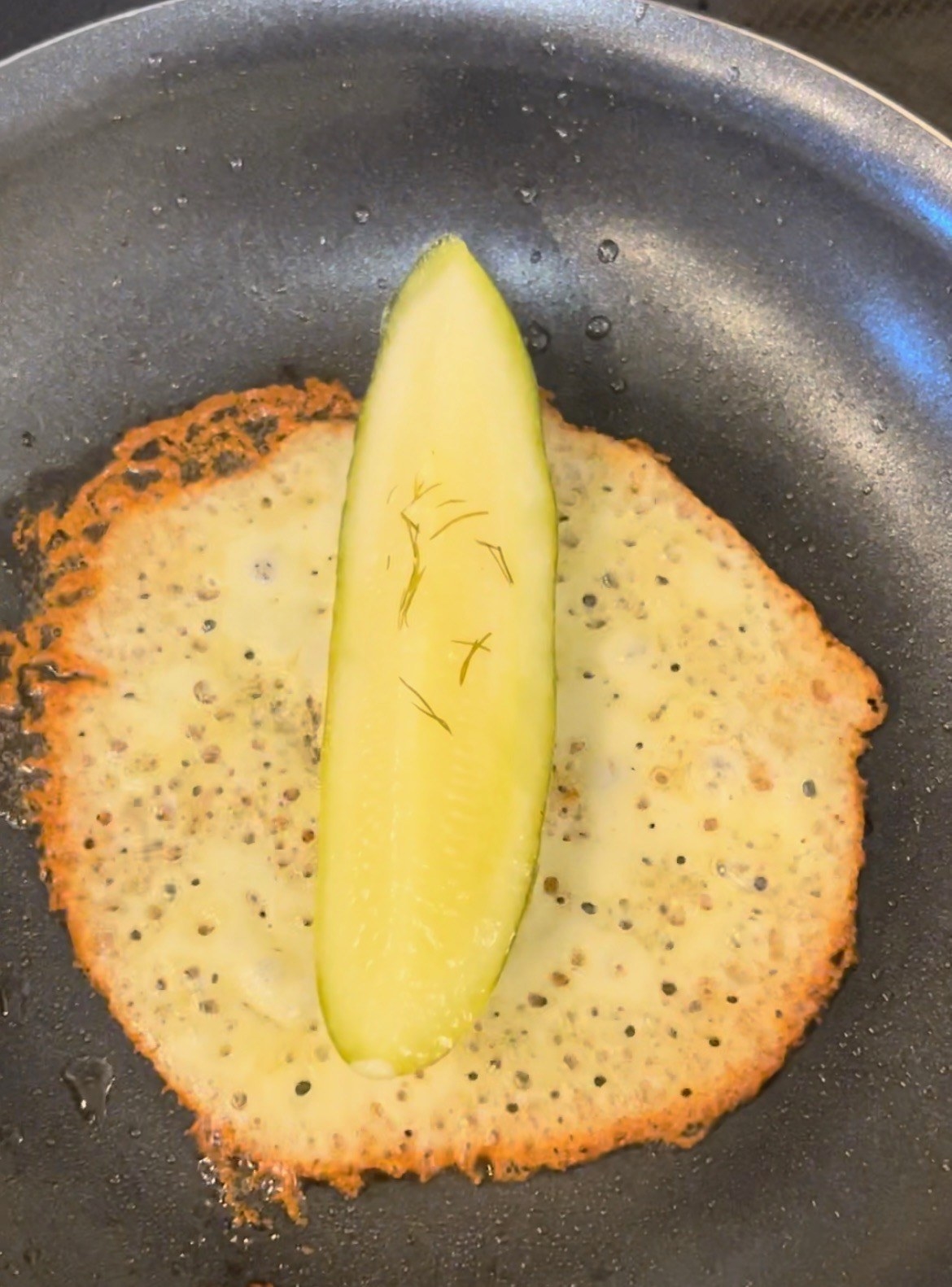 Then, using tongs, I rolled the cheese over the pickle until it was nicely wrapped.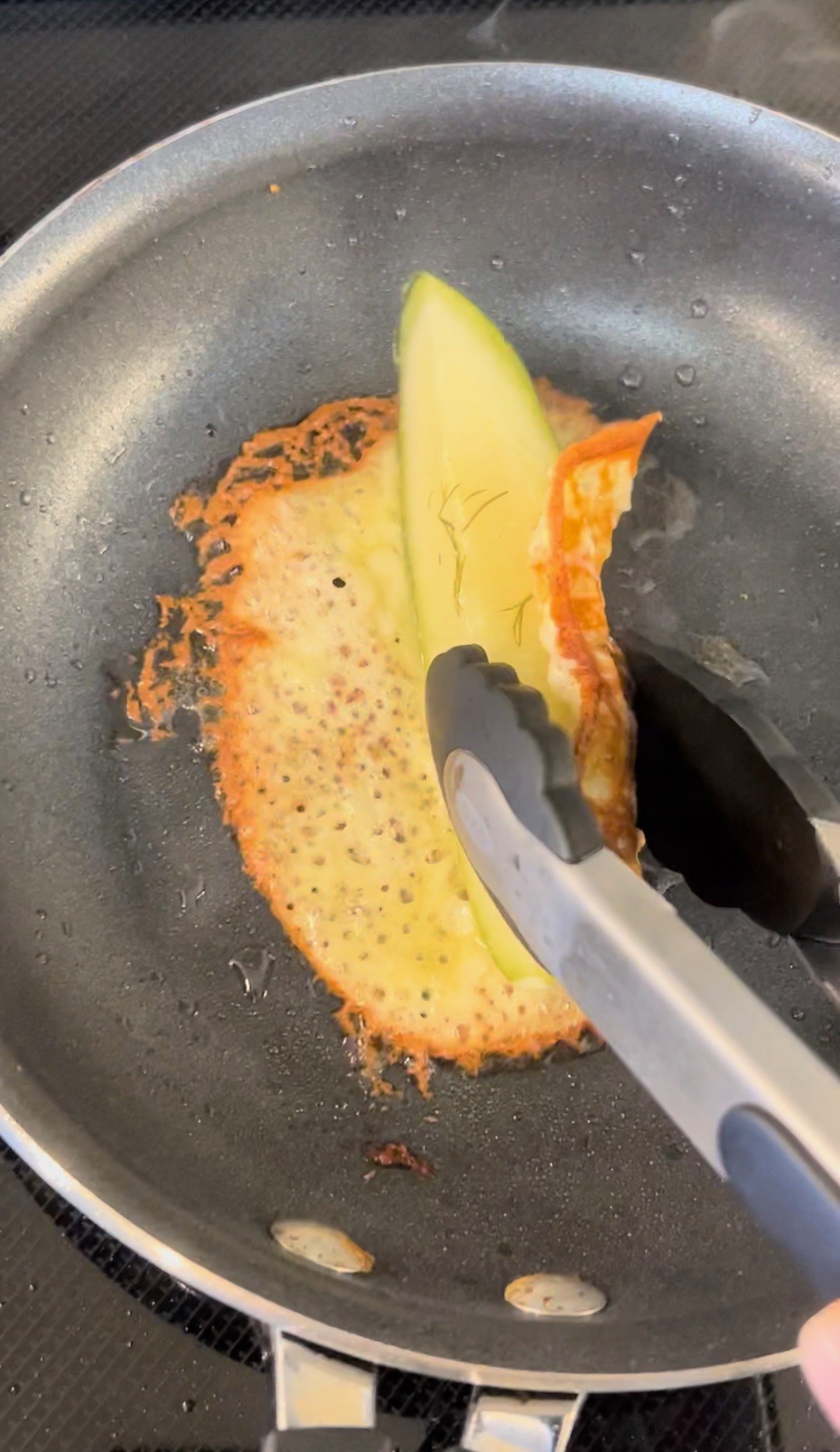 Ta-daaaa! There we have it. A pickle in a blanket.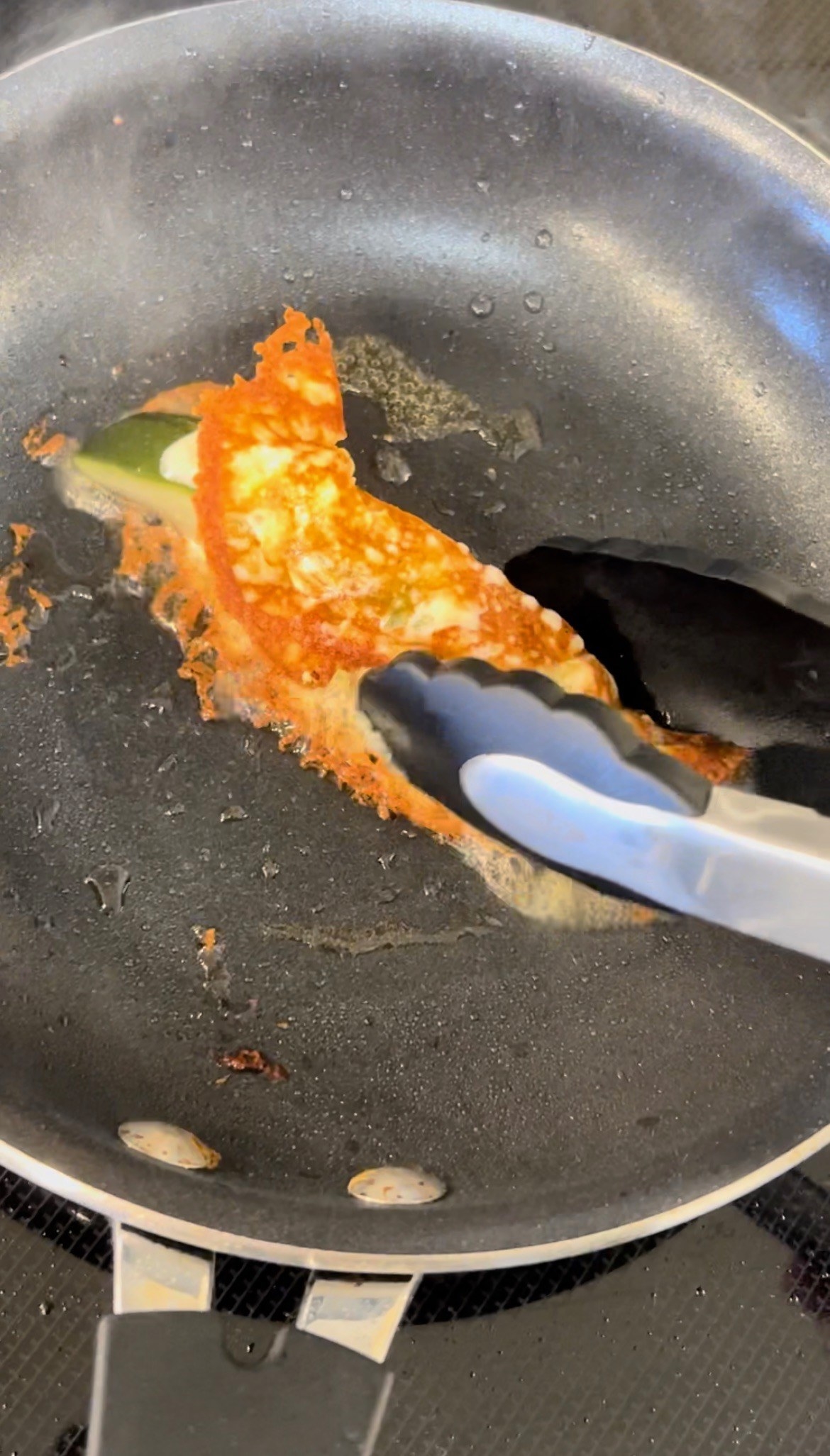 Since the pickles were pretty greasy, I let them sit on a paper towel for a few minutes so the excess oil could set.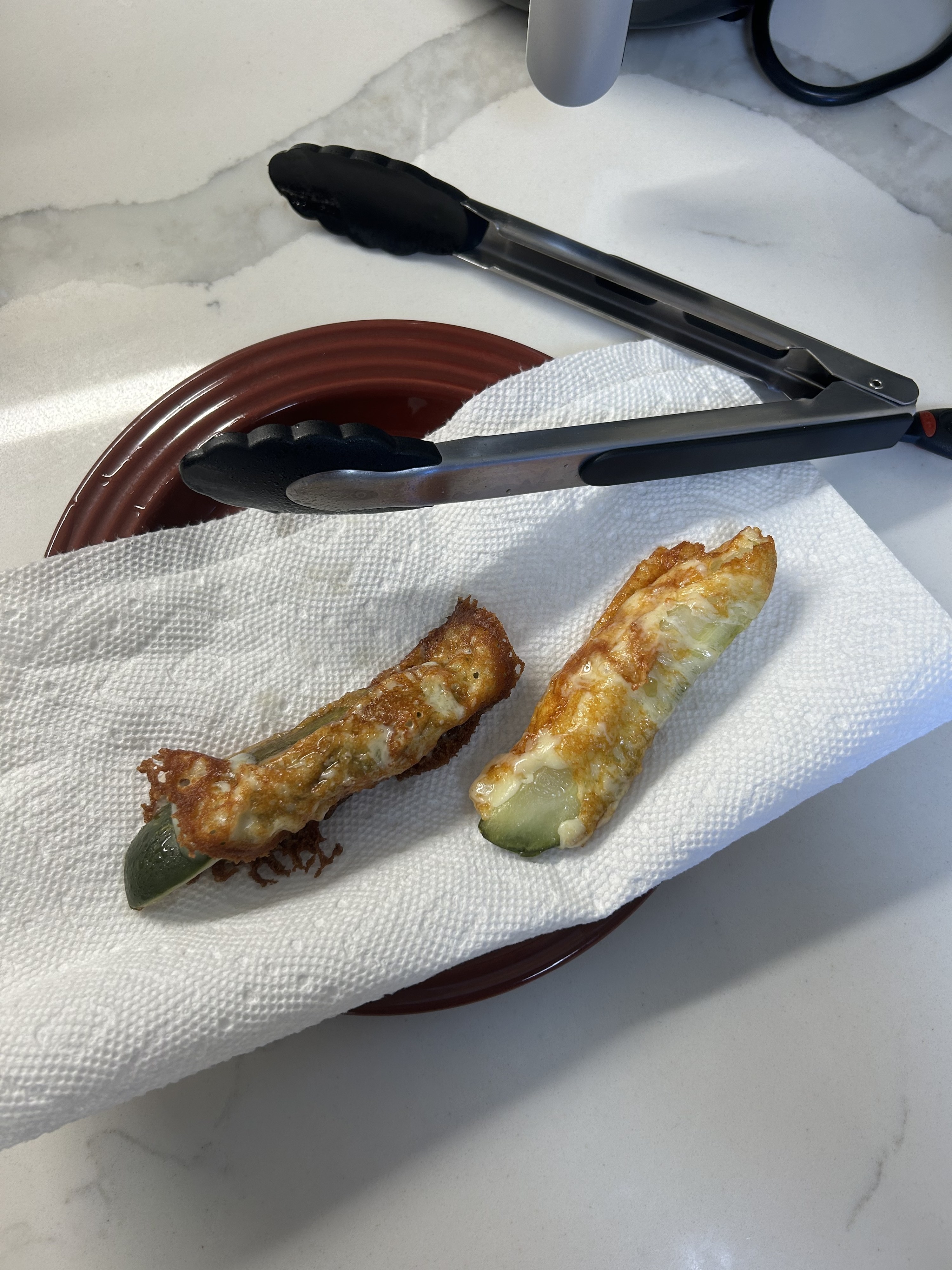 After taking the first bite and hearing the ✨crunch✨, I was immediately impressed. The cheese was crispy and savory, which was a perfect flavor contrast to the tartness of the pickle. I can honestly see this being served as an appetizer at a bar or a restaurant, because oh my god. It is really, really good.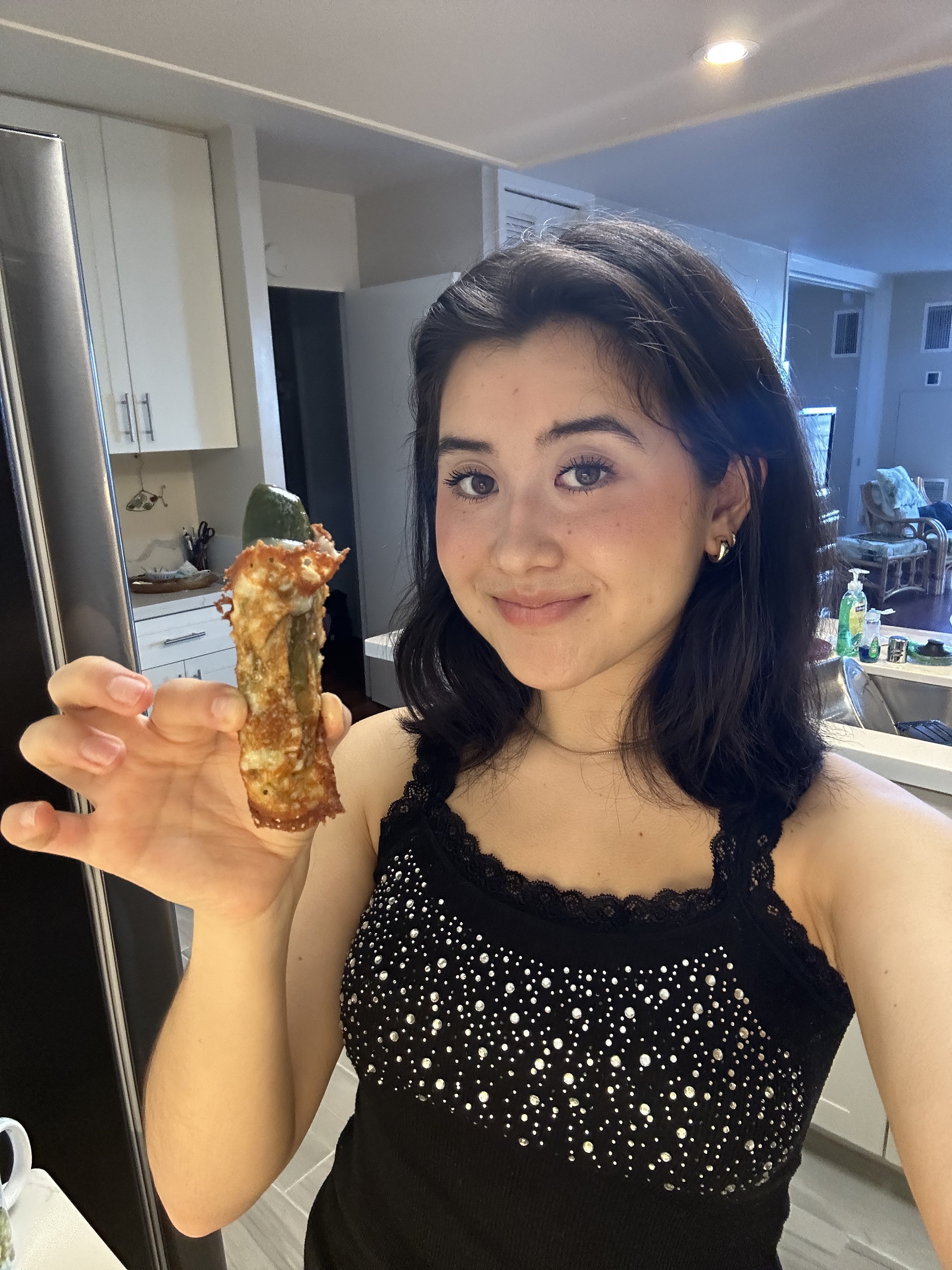 I'll definitely be making this again! It would be fun to experiment with different kinds of cheeses and pickles, too.
What do you think? Let me know in the comments!