People On Twitter Are Sharing How Much They Pay To Talk To Their Relatives In Prison, And It Proves How Flawed The System Is
Yet another reminder of how awful incarceration is in the US.
If you're familiar with the phone system in United States prisons, you'll know that it's pretty messed up. According to PrisonPhoneJustice.org, "intrastate prison phone rates are currently unregulated by the FCC," so the price of sending and receiving phone calls at county jails can end up being astronomical.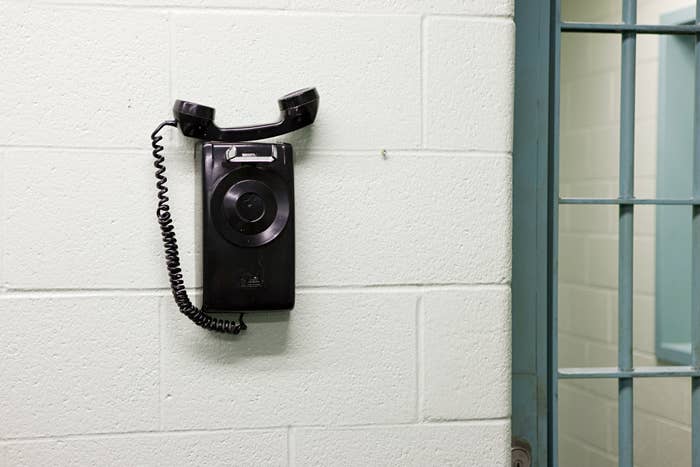 Earlier this week, Eric Isaac of Brooklyn, New York, tweeted that he had to pay $4.28 just to access a 33-second voicemail from his incarcerated family member in Ohio.
The tweet went viral, gaining over 1,100 replies in days. Many were shocked by the fact that you have to pay anything at all to access a voice message — I know I was.
And it's not just voice messages that you have to pay for — the same goes for texts and emails too. When speaking with BuzzFeed about the cost of communicating with loved ones at a local Ohio jail, Eric shared that he's charged $0.13 for every 160 characters of text, $0.25 per email, and $0.39 per minute of video call.
Eric also explained that every inmate has a "communication fund" that family members are permitted to add money to. Every call, text, or email that is sent and received will then chip away at the account. There's also a $8.95 fee that is charged every time funds are added to an account. "At every turn, you have to pay money just to give money," Eric told BuzzFeed. "I could imagine for someone who does not have a lot of money that this is incredibly taxing for them."
According to the New York Times, there are two major companies that control the majority of inmate communication services in the US. There is Global Tel-Link Corp., which controls 50 percent of the market, and Securus Tech, which controls 20 percent as of 2015. Eric said that in his case, the local Ohio jail used Securus Tech for voicemails, which has previously been sued for charging expensive phone rates. According to the Oklahoma Watch, plaintiffs of a class action lawsuit accused Securus of charging "between $9.99 and $14.99 in some facilities just to pick up a call."
"Families can pay as much as a dollar a minute to speak to a loved one in prison or jail," said Bianca Tylek, executive director of Worth Rises, a nonprofit organization working to end exploitation in prisons. "These egregious rates have created a $1.2 billion prison telecom industry and, with visit costs, forced one in three families with an incarcerated loved one into debt."
And if this all weren't shocking enough, others in the replies of Eric's tweet shared how much they paid to communicate with incarcerated relatives in different jails.
Someone said they spent a few thousand dollars on these costs in six months.
Attorneys chimed in and said they were charged ridiculous amounts for talking to their clients.
Inspired by others' transparency, users began highlighting other prison costs. One attorney claimed that Securus Technologies was charging her client $103 a month for an ankle monitor, which can often have an average industry usage fee of $5–$40 per day with an initial setup fee of $175–$200.
Another person shared a photo that is just as infuriating — it appears that you have to pay an $8 "handling charge" to deposit $100 into an inmate's account.
To learn more about the prison and jail telephone industry, here is an explainer from the Prison Policy Initiative, a nonprofit organization that, according to their website, "produces cutting-edge research to expose the broader harm of mass criminalization."
After publishing, Aventiv, the parent company of JPay and Securus Technologies, offered this statement:
"In 2020, Aventiv, the parent company of JPay and Securus Technologies, launched an aggressive, multi-year transformation agenda focused on making communications more accessible and affordable, investing in innovation, further supporting education and re-entry programs and resources, as well as ensuring we do a better job of listening and responding to our customers. We held ourselves accountable and made considerable progress on all of those commitments and continue to drive more headway as we evolve as an organization. Aventiv cannot reform this industry alone, which is why we publicly proposed a collaborative effort with regulators, legislators, correctional agencies, justice-involved families, and technology providers to modernize correctional communications.
We know there is more work to be done, and our focus is on long-term sustainable change. Part of that change is acknowledging our past practices and mistakes, which are cause for the criticism we receive today. However, we are not the company we once were and will continue our efforts to better serve justice-impacted families. You can view our commitments and progress here."