If you're on Twitter, you've probably seen a LOT of chatter about Lizzo's recent concert in which she played a 200-year-old flute that was gifted to James Madison, a founding father. The star posted a clip of the moment with the flute on stage, shown below:
The flute was given to the former president in 1813 as a celebratory gift for his second inauguration. Weirdly enough, Madison himself never played it — after it was granted to him, the flute was sent to the archives at the Library of Congress, and it's been sitting there for alllll this time. That is, until this week, when Lizzo was invited to "come see it and even play a couple" of songs.
Librarian of Congress Carla Hayden — who is the first Black woman to lead the national library — told BuzzFeed News she was "thrilled" about Lizzo playing the flute and that she was able to help make it happen.
In case you didn't know, Lizzo is actually a classically trained flutist, so it makes perfect sense that she would be invited to give the flute a whirl.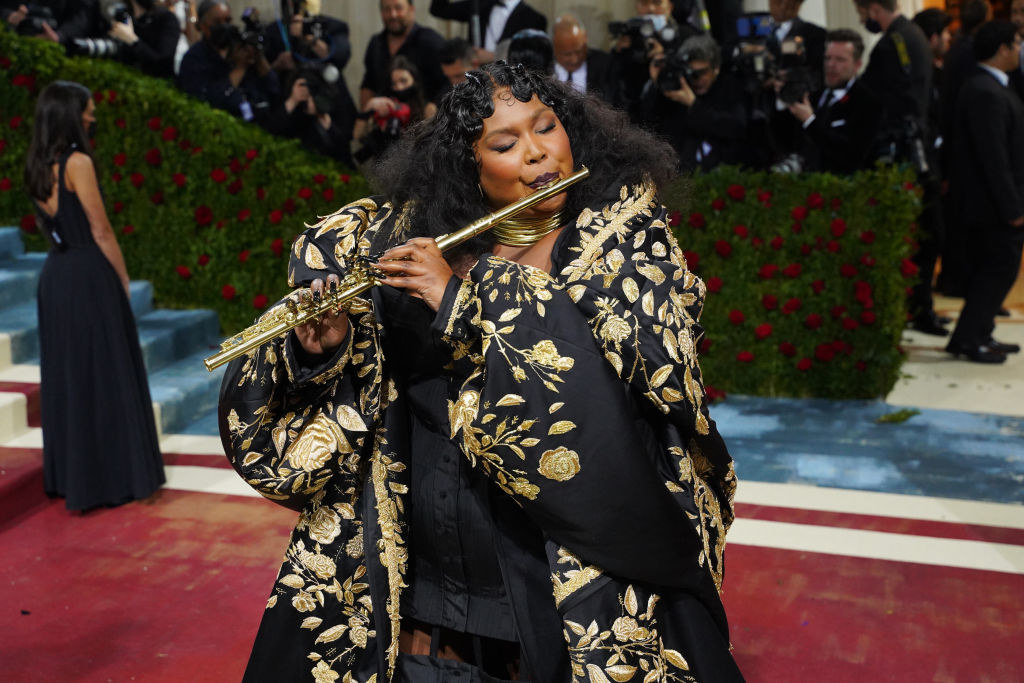 Before her concert, Lizzo practiced a few songs at the Library, which has the largest flute collection in the world. A video of the practice session was posted on Twitter, as shown below:
As you can probably guess, some people — mostly conservatives — on Twitter were not too happy about the centuries-old flute being played.
Someone who identified themselves as "President Trump's favorite author" tried to say that Lizzo "isn't talented enough."
One other person even went as far as to say that the flute-playing "degrade[d] our history."
However, there were many others who pointed out the racist undertones of the criticism.
People shed light on how flawed right-wing Twitter was in their takes on the matter.
And one person brought up another salient point — did y'all even know this flute existed before Lizzo played it???
Someone else subverted the comments by saying they thought Lizzo should be cast as a mermaid in her own movie. Talking to you, Hollywood!
And finally, another person spotlighted the fact that Lizzo playing this flute was a moment of history being made, since James Madison was the proposer of the three-fifths compromise.
So, yeah. Lizzo did that.
What do you think? Let me know in the comments.