Hi, I'm Jen! I try viral recipes a lot, so I'm excited to announce a new weekly series, where I'll be trying a different food item that's trending in pop culture.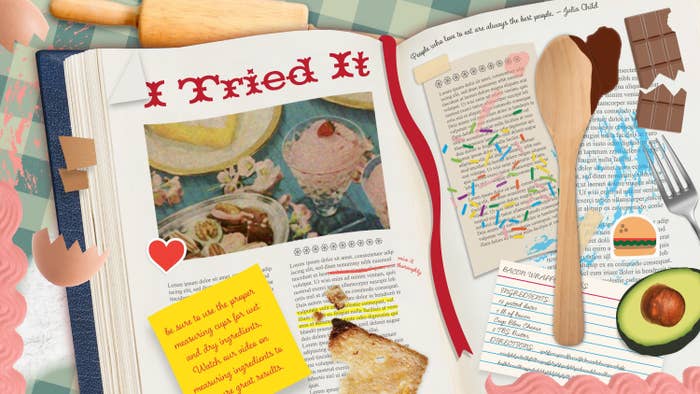 Last month, Bella Hadid posted a TikTok in which she enjoyed a sandwich while on a hike with a friend.
"We used to come up here in high school to smoke cigarettes, tell stories, and make these sandwiches," she captioned the video.
Naturally, people were fascinated by what the model put on her sandwich.
The comments section was filled with recipe inquiries.
On the same day, Bella posted a second video that could be considered a loose tutorial for how she made the sandwich, although there were no voiceovers or instructions.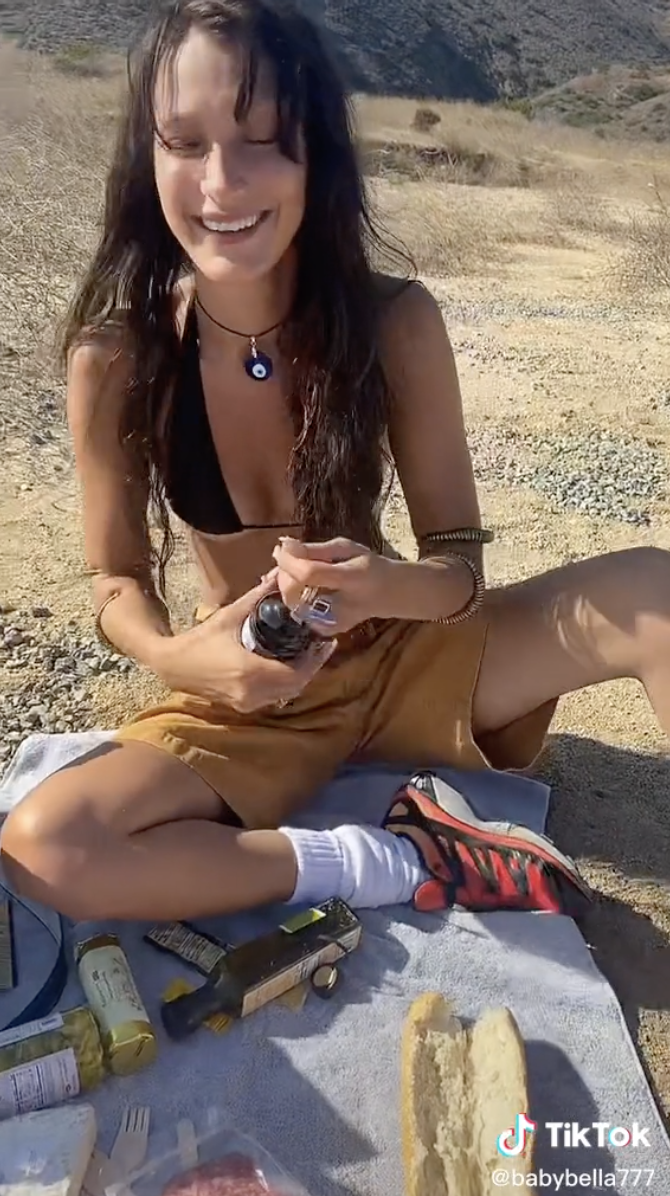 This month, about three weeks after the first video, the model posted an official sandwich recipe that has over 9.1 million views to date.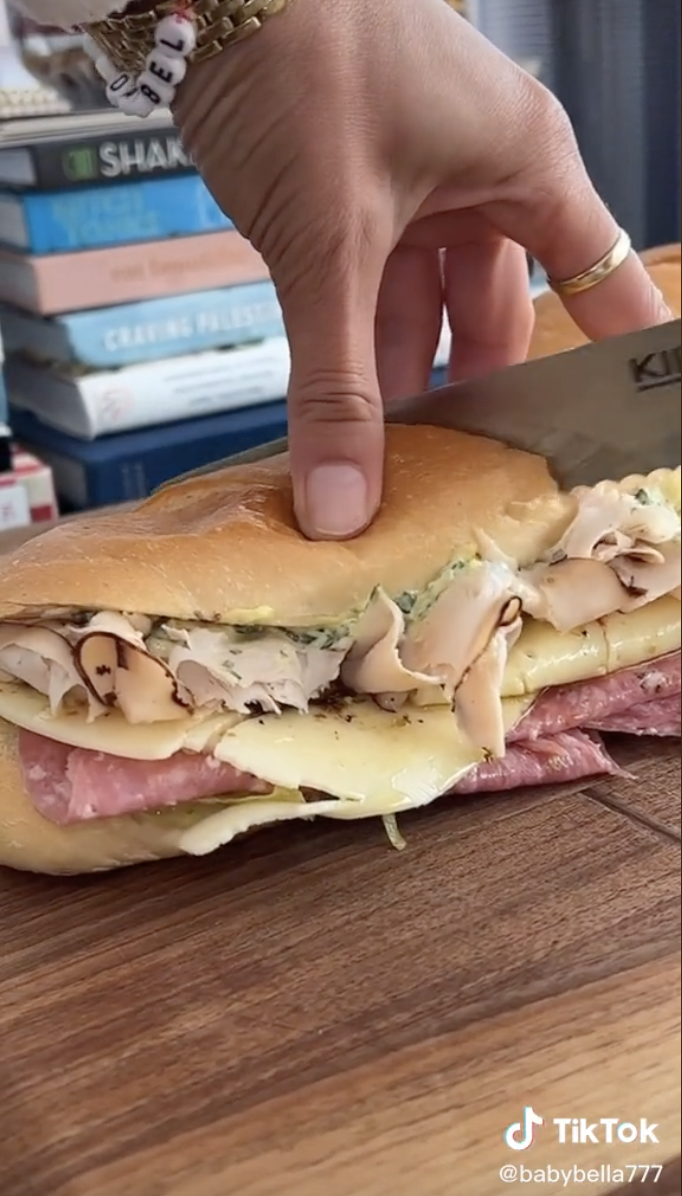 I was definitely curious, because that thing looks like a LOADED sandwich — and it doesn't look like she skimps on any condiments, either. At the same time, it looks relatively simple to make, so I knew I had to put it to the test.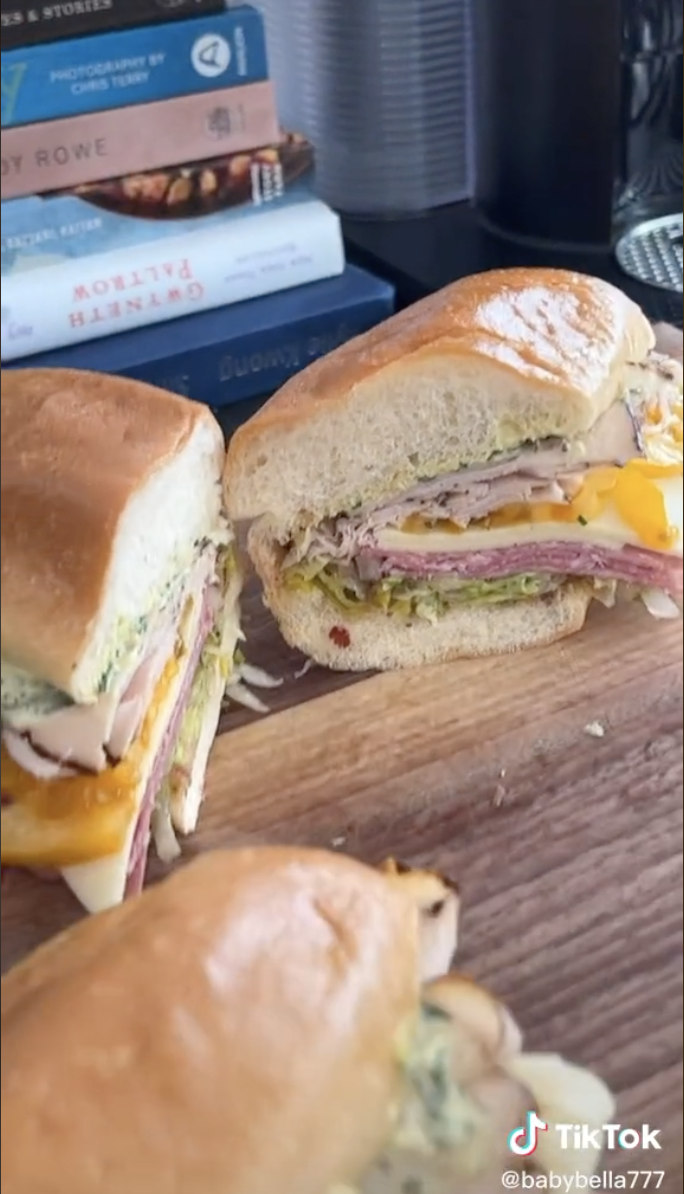 I also trusted Bella's taste in food, because I made her viral salad recipe earlier this year, and that was actually delicious. So, I guess you could say I felt it was my civic duty to see if the sandwich was any good. Here's how it all went:
Also, I know I'm going to get comments about this, so I just want to DISCLAIM that I am NOT a sandwich expert — I don't usually eat sandwiches or make them at home, so to me, this is a great guide for how to make one that feels fancy yet approachable. I'm hoping this recipe gives people some lunch inspiration!

Following Bella's official sandwich recipe TikTok, I gathered the ingredients. I used Italian bread, sliced turkey breast, salami, provolone cheese, red onion, tomato, lettuce, a lemon, pepperoncini peppers, olive oil, balsamic glaze, Dijon mustard, mayonnaise, red wine vinegar, dried basil, dried oregano, and chili flakes.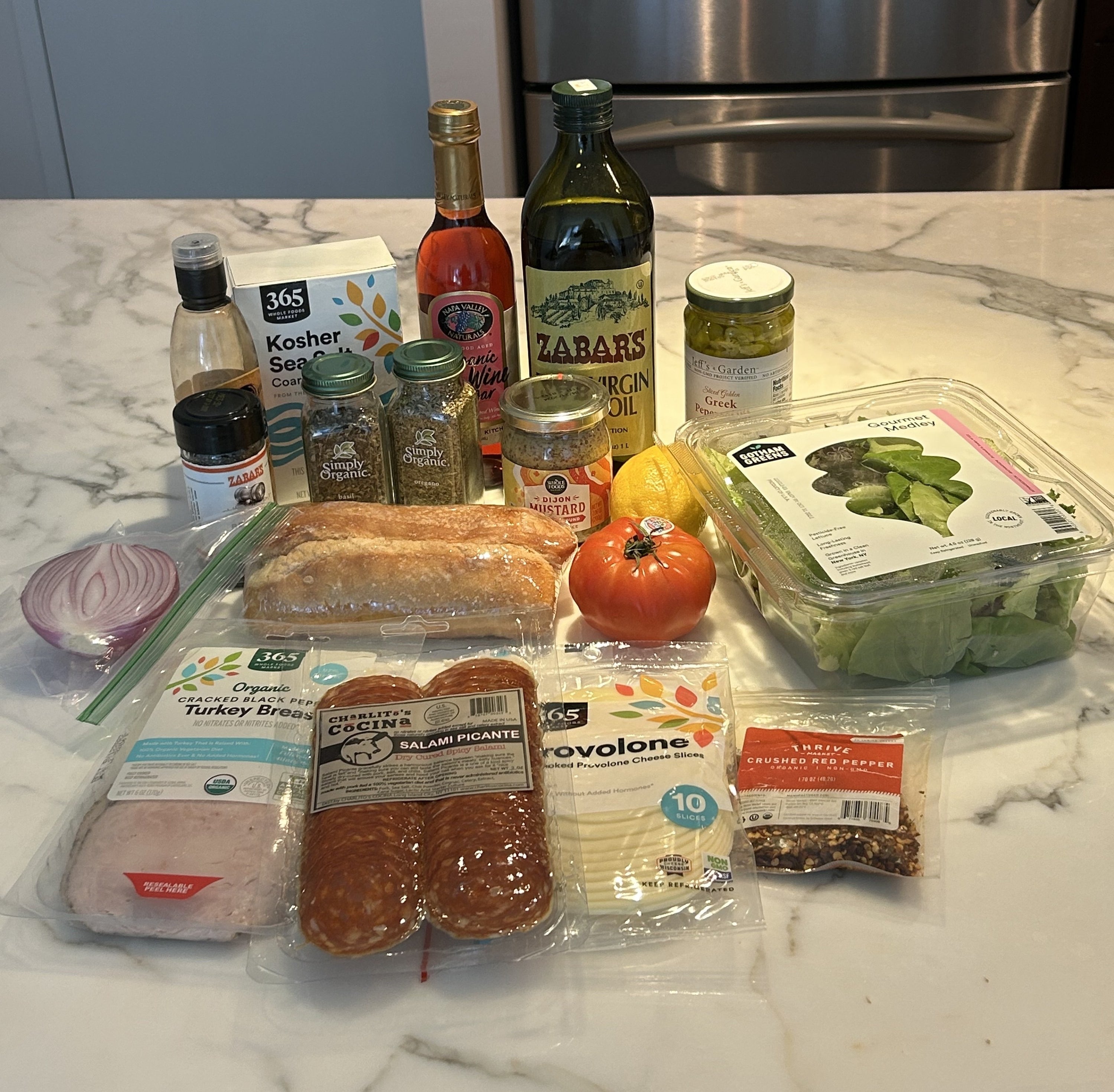 I began by making the vinaigrette used to coat the lettuce mixture. For this, I mixed roughly 2 tablespoons of olive oil, 1 teaspoon of balsamic glaze, a few shakes of salt and pepper, and a pinch of the dried basil, dried oregano, and chili flakes. I then set this to the side.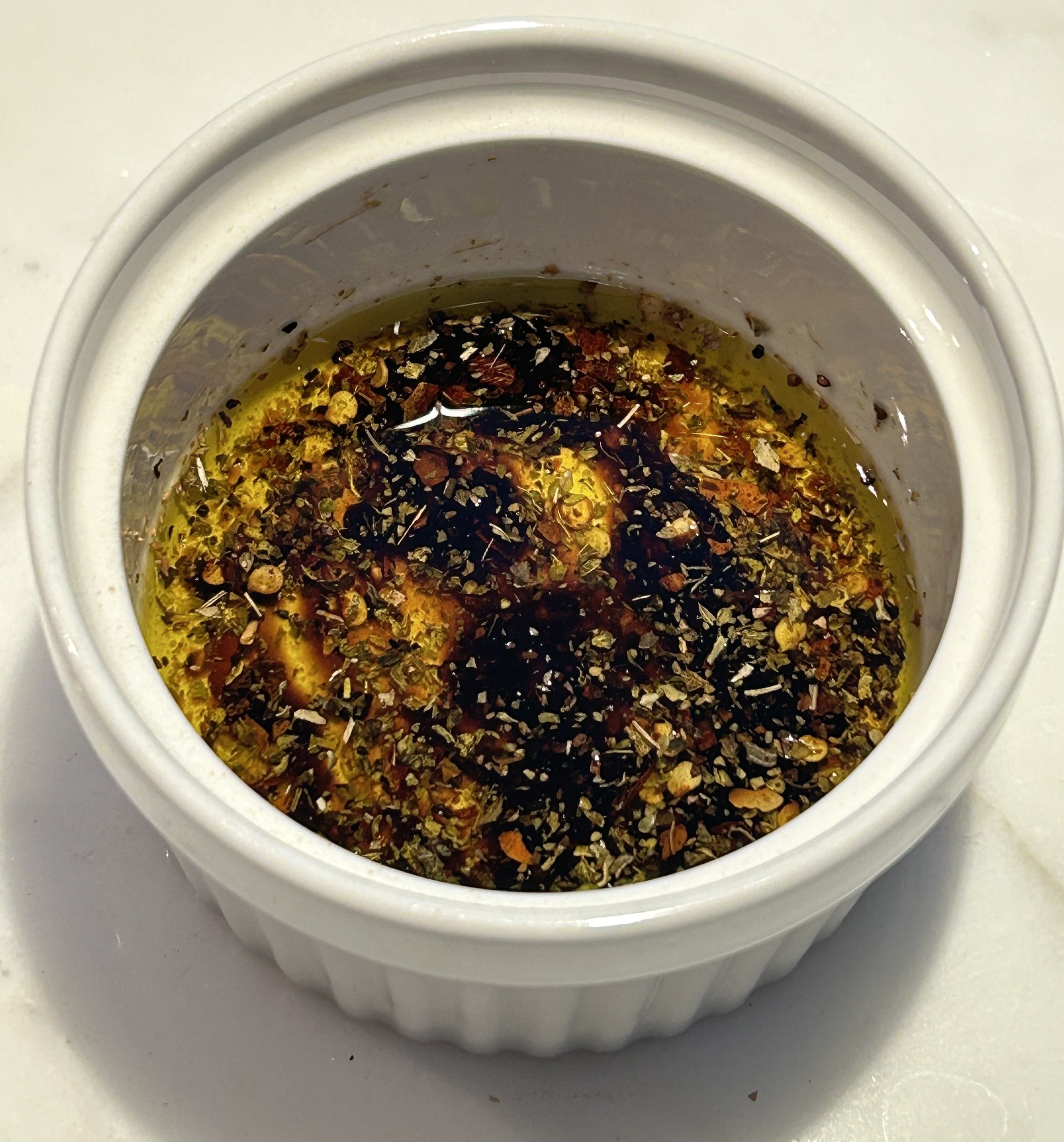 In another small bowl, I made the basil aioli to spread on the bread. I mixed together 2 tablespoons of mayonnaise, 2 teaspoons of Dijon mustard, and a generous pinch of the dried basil. I then put this in the fridge to chill for about 10 minutes.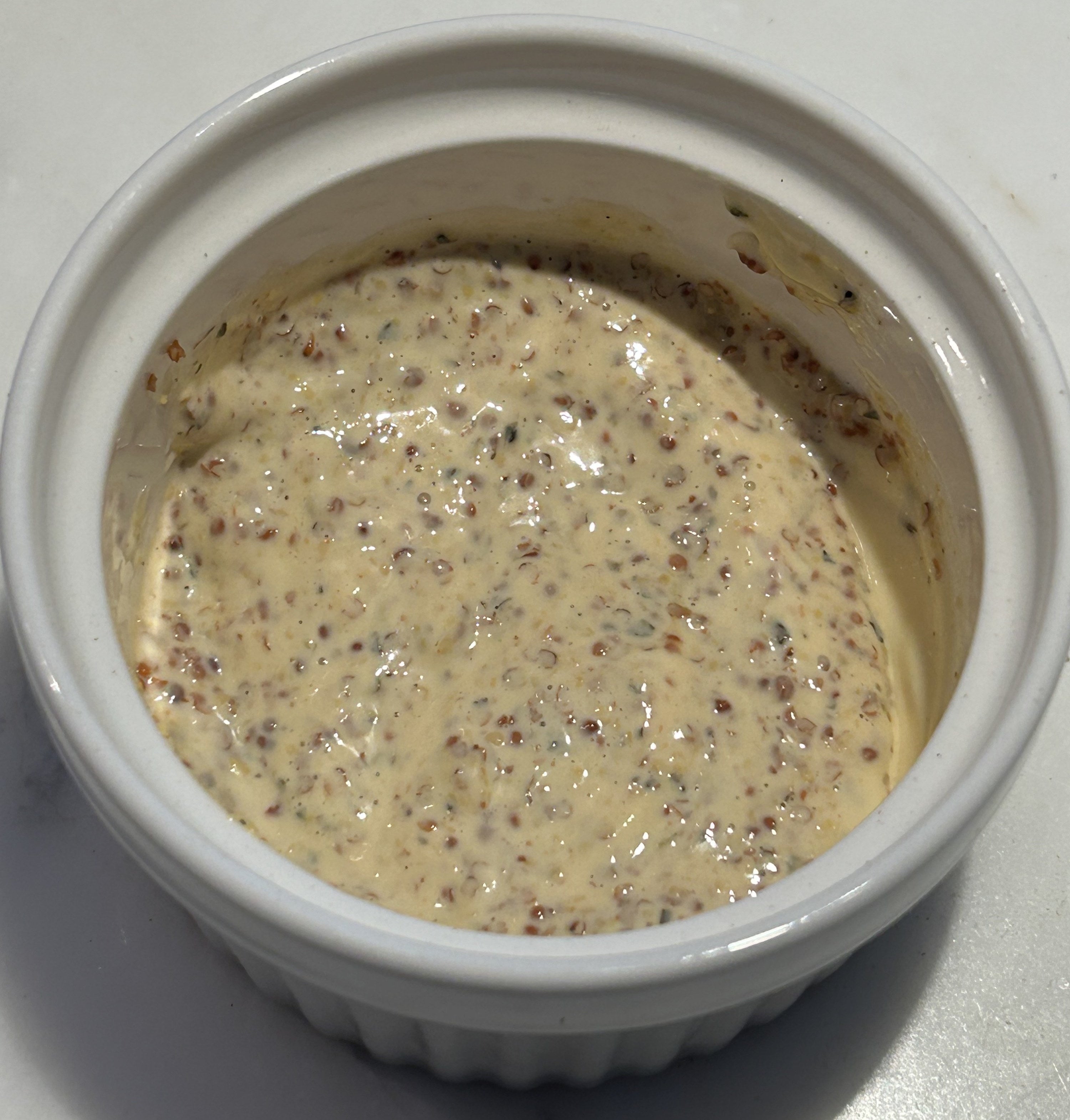 Following the condiments, I chopped a few leaves of lettuce and an eighth of a red onion.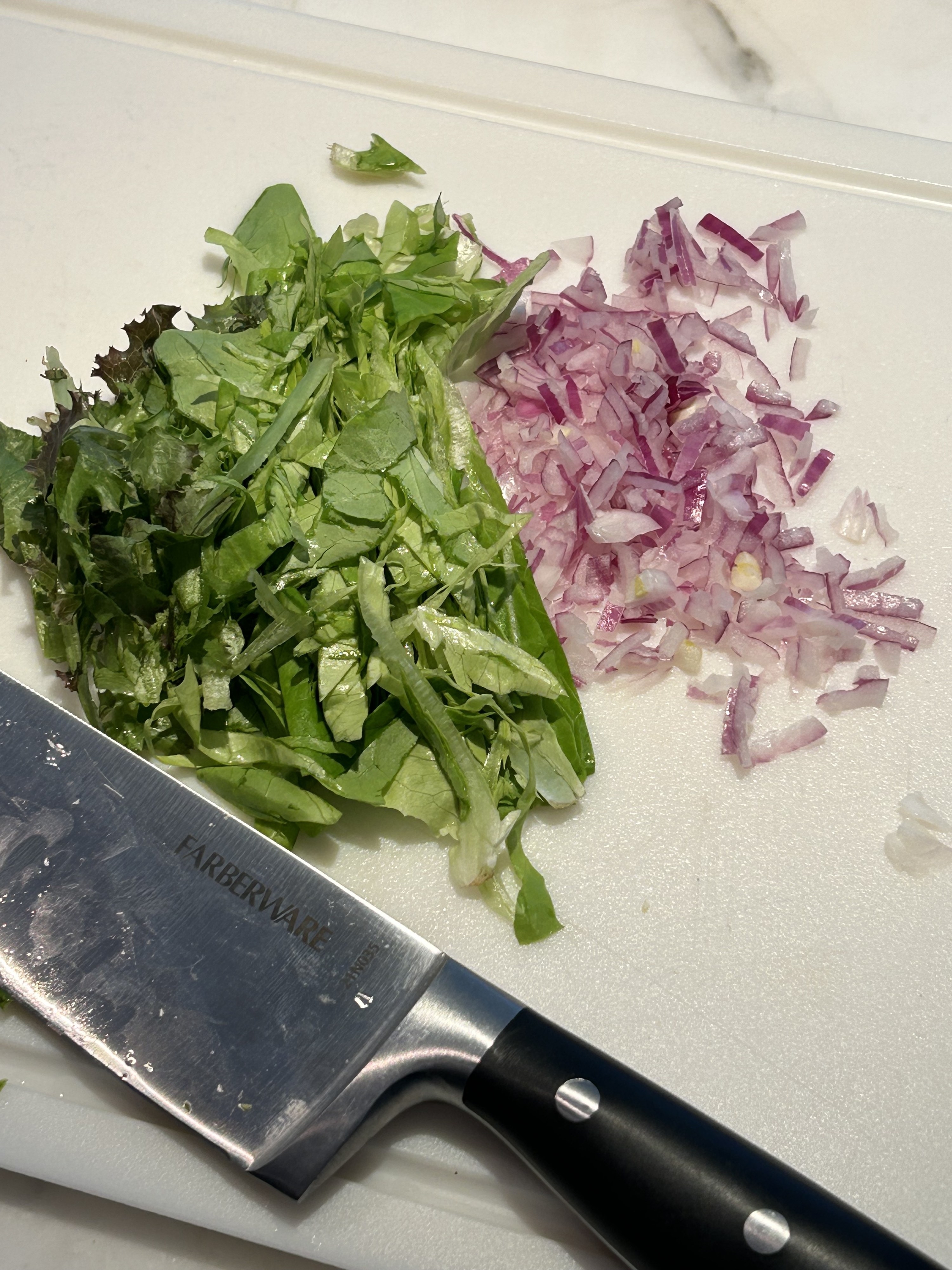 After putting the vegetables into a bowl, I added a squeeze of lemon juice and the vinaigrette from earlier. I mixed everything together and set this to the side.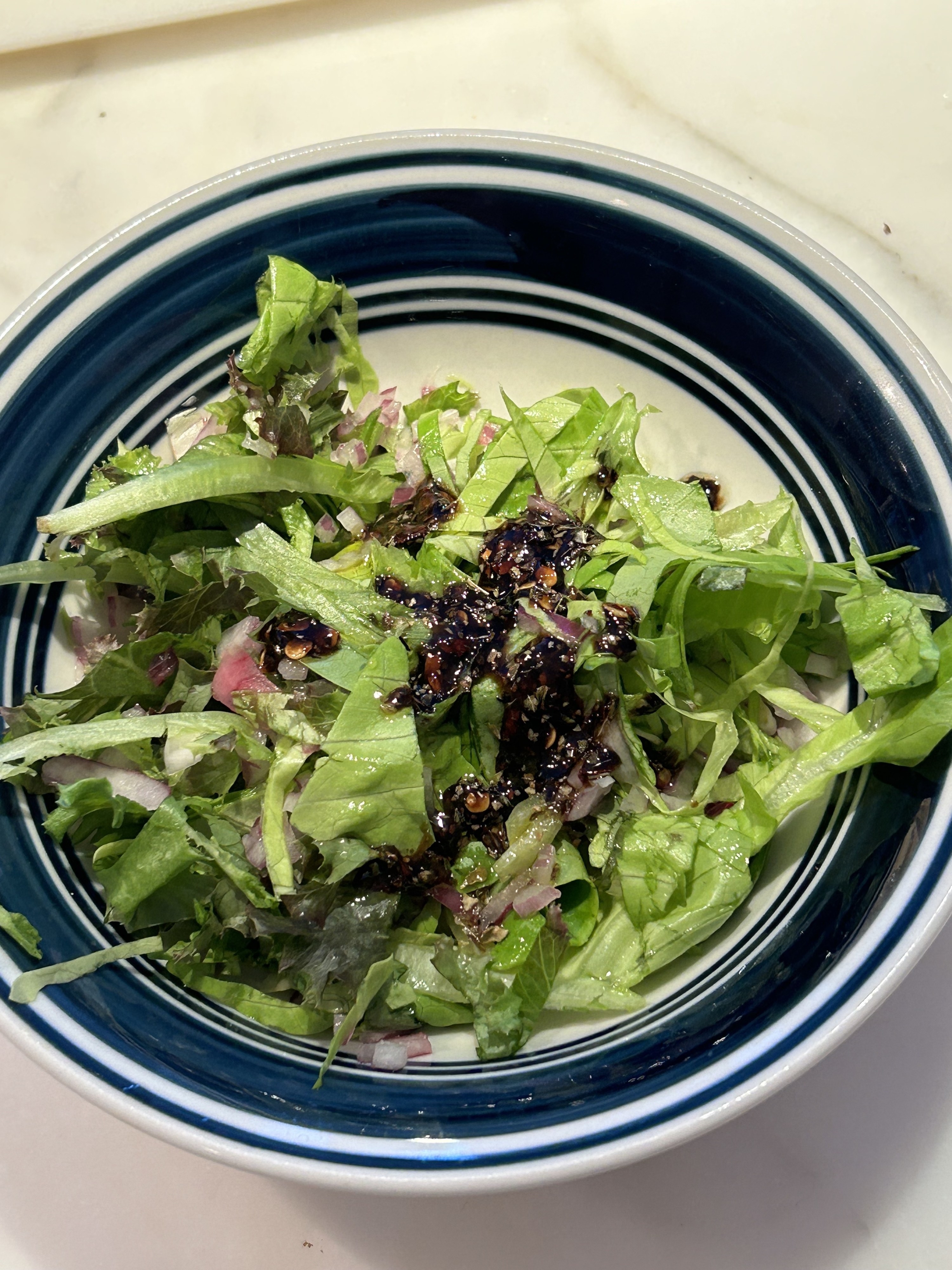 Then, I sliced my piece of bread in half, and then began assembling my sandwich.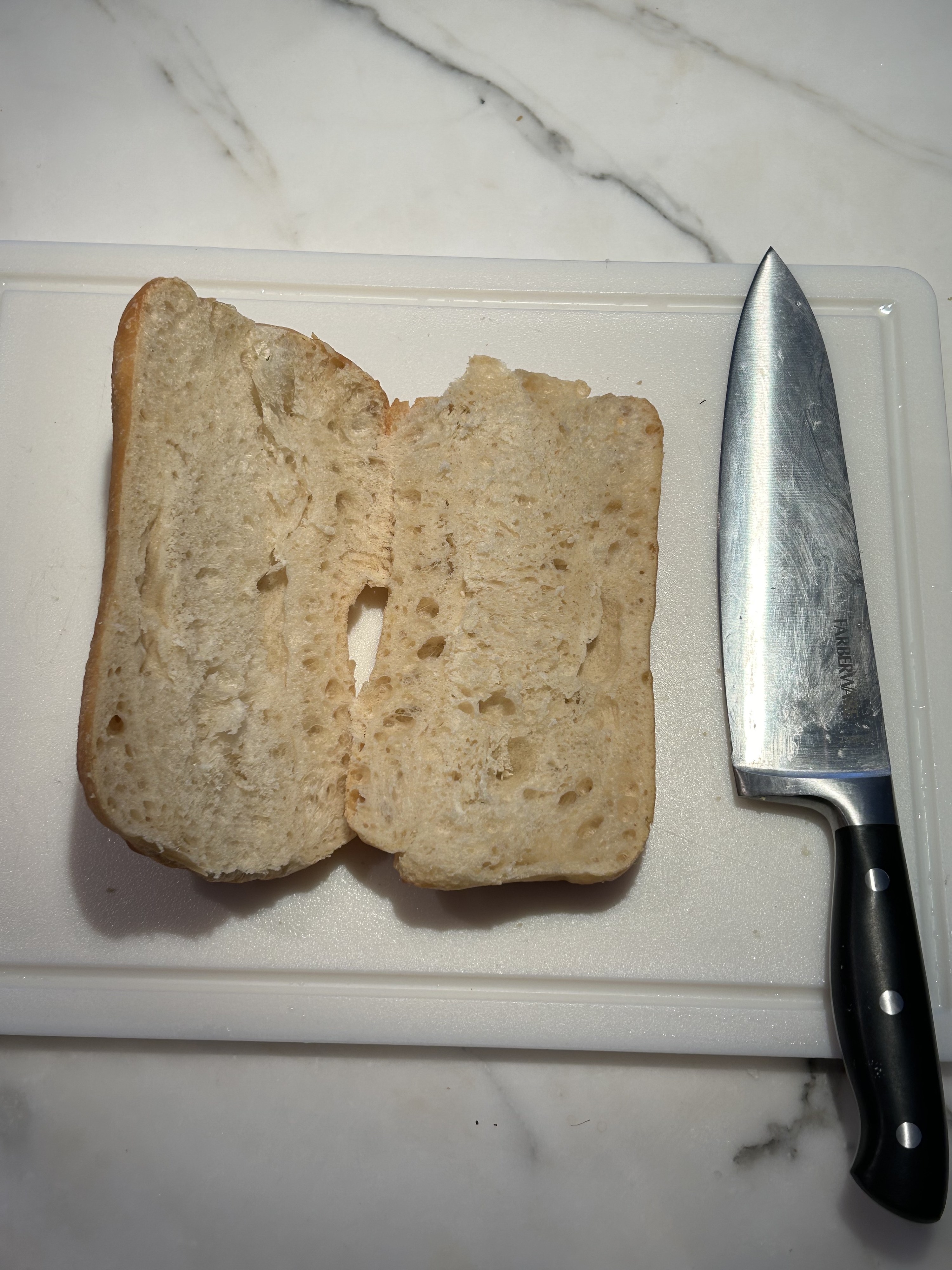 First, I spread out a generous amount of sliced pepperoncini peppers on the base of the bread.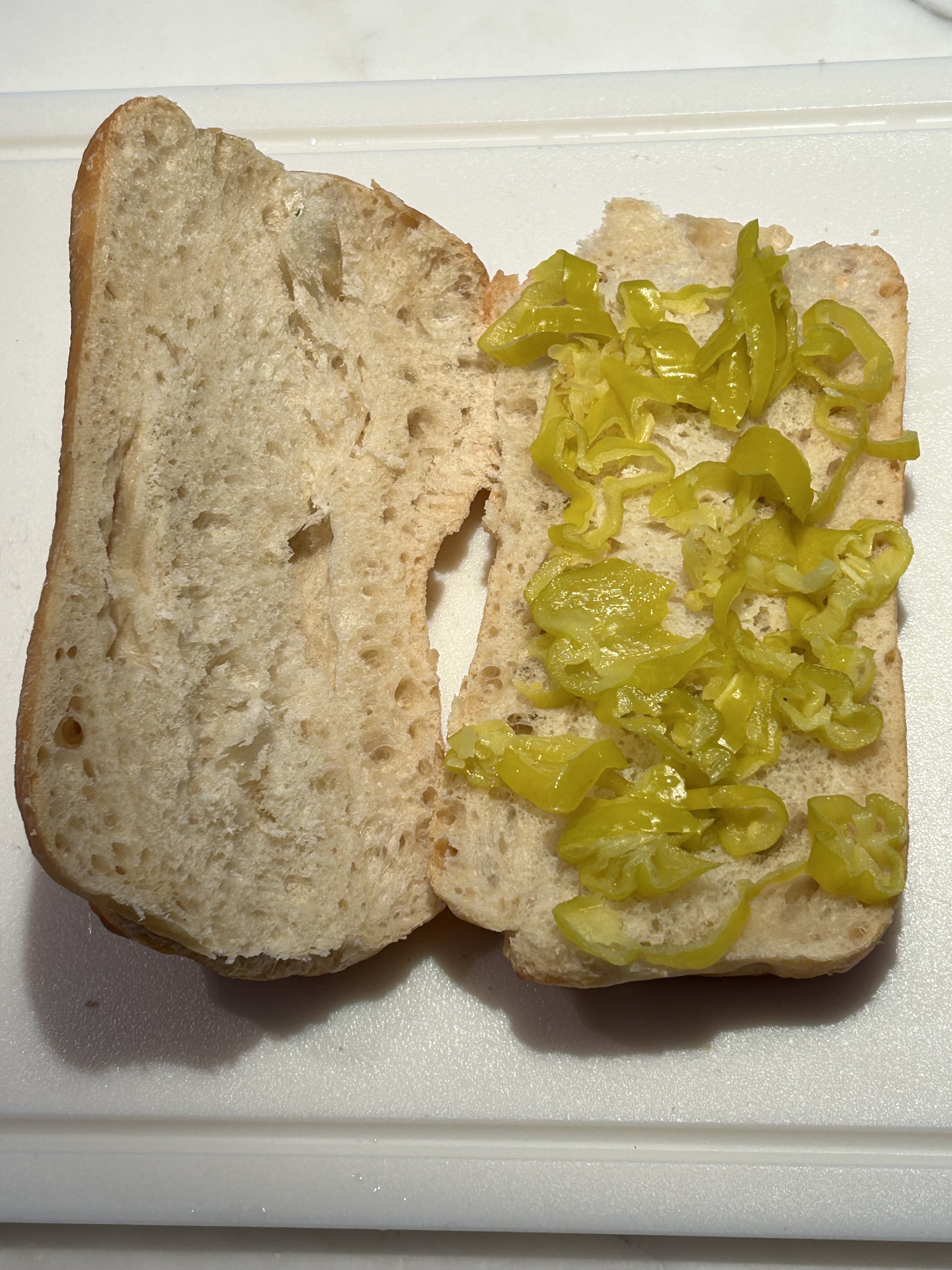 Following the peppers, I spread out a layer of the prepared salad from earlier.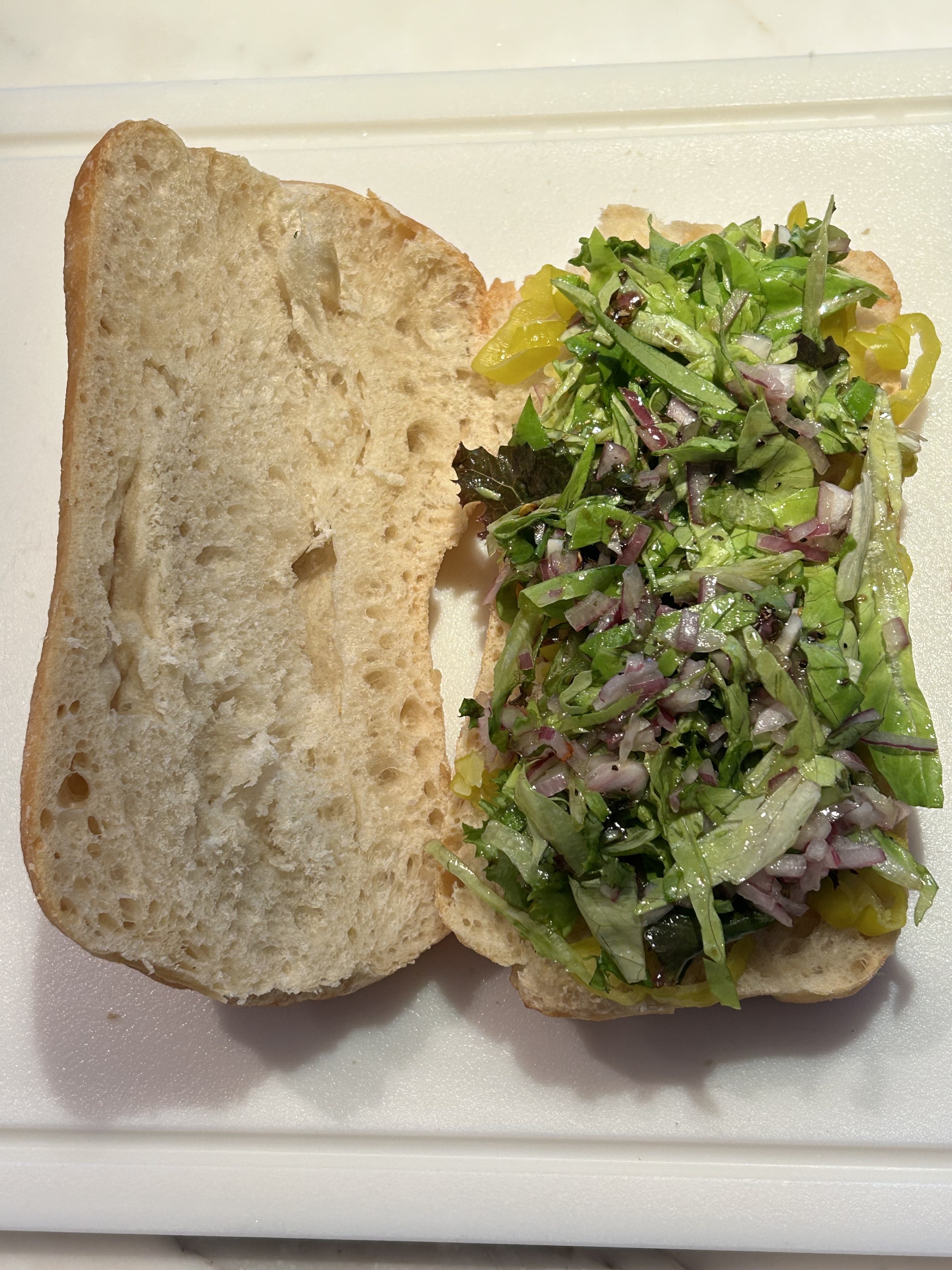 On the other half of the bread, I spread an even layer of the basil aioli.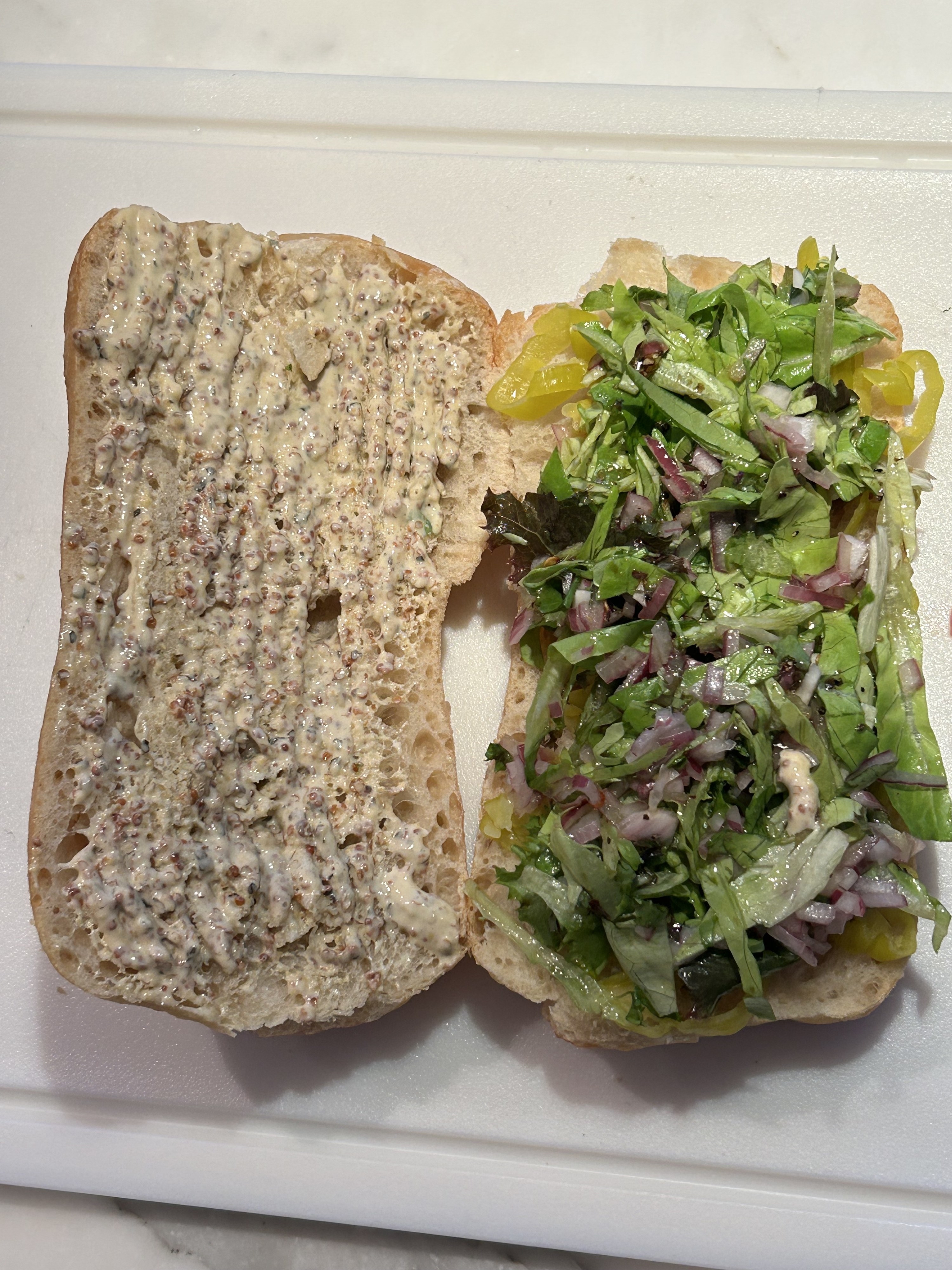 I then folded 4 slices of turkey on top of that.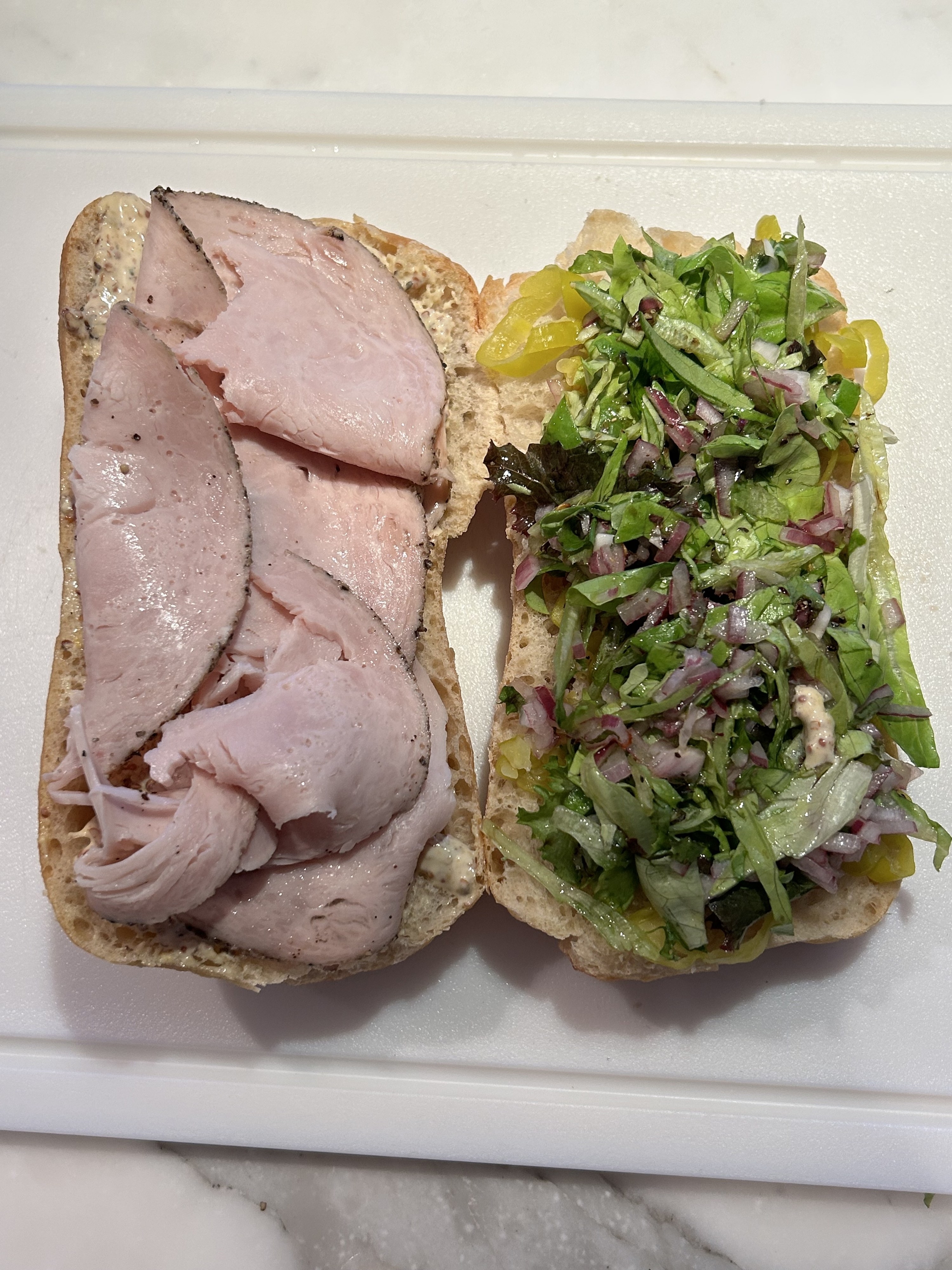 Moving back to the other half of the bread, I laid out five pieces of salami.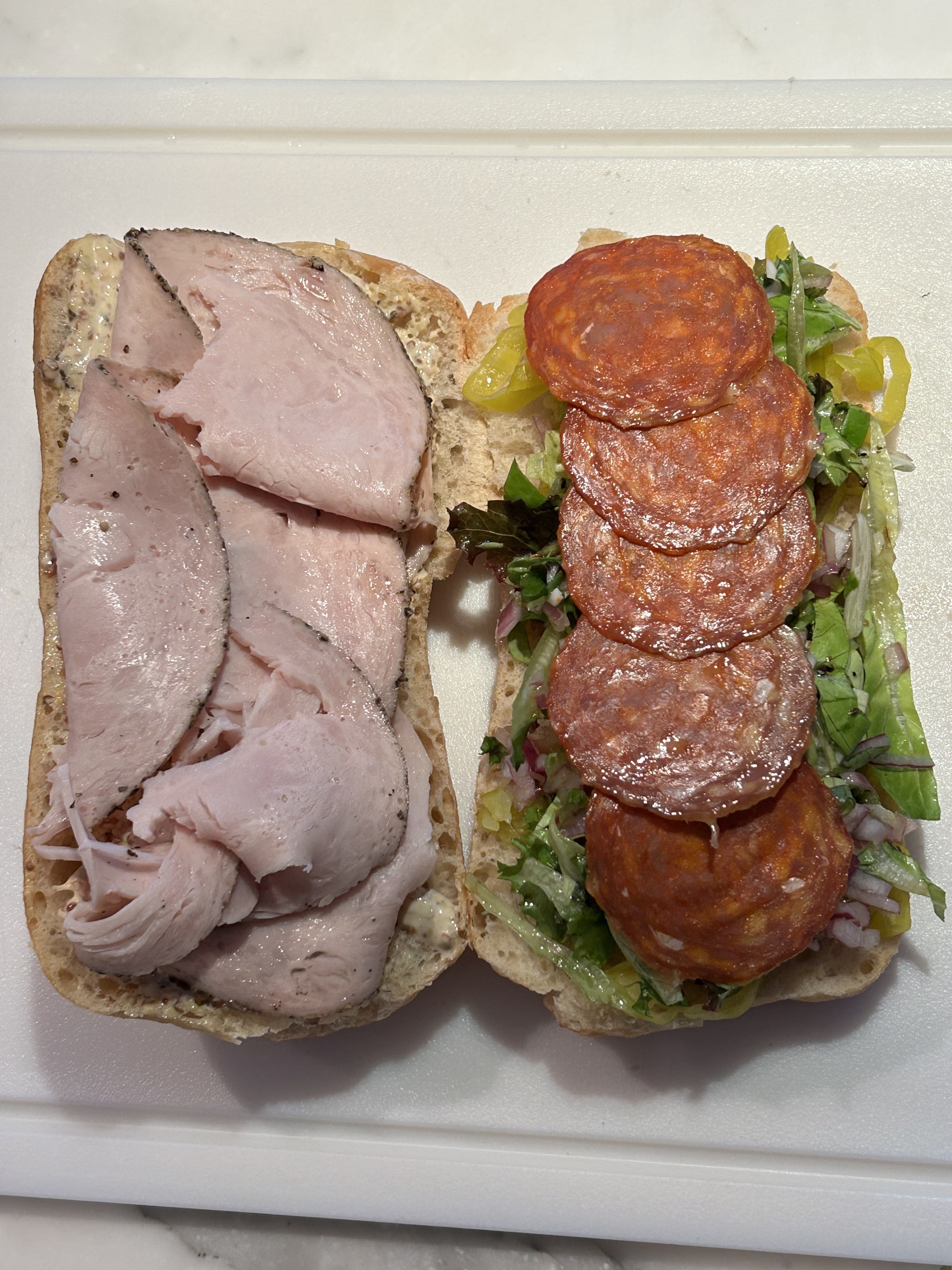 After the meats were set in place, I folded two slices of provolone cheese and added them to the sandwich.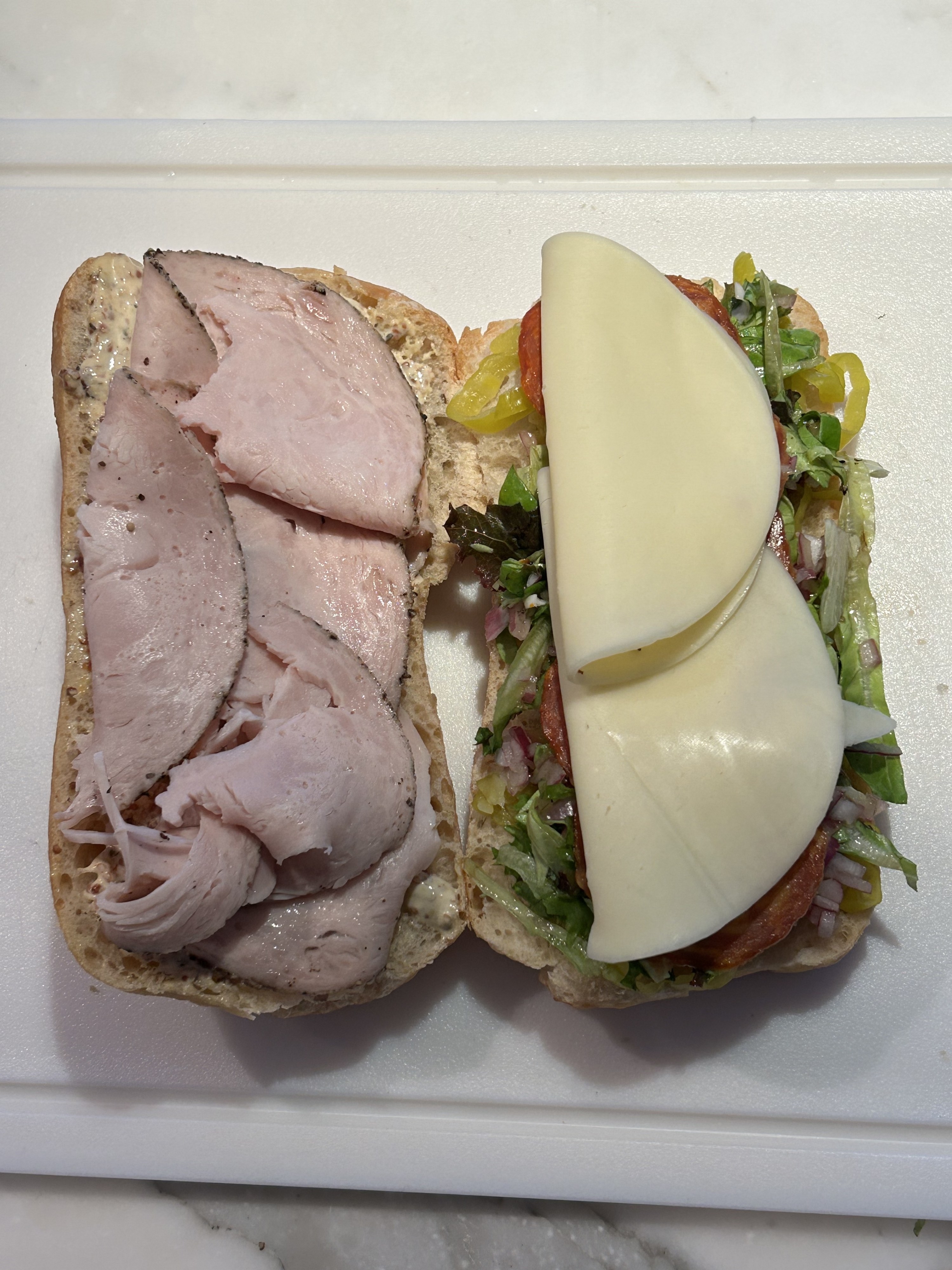 Finally, I topped the cheese off with three thinly sliced pieces of tomato and sprinkled some salt on top of that.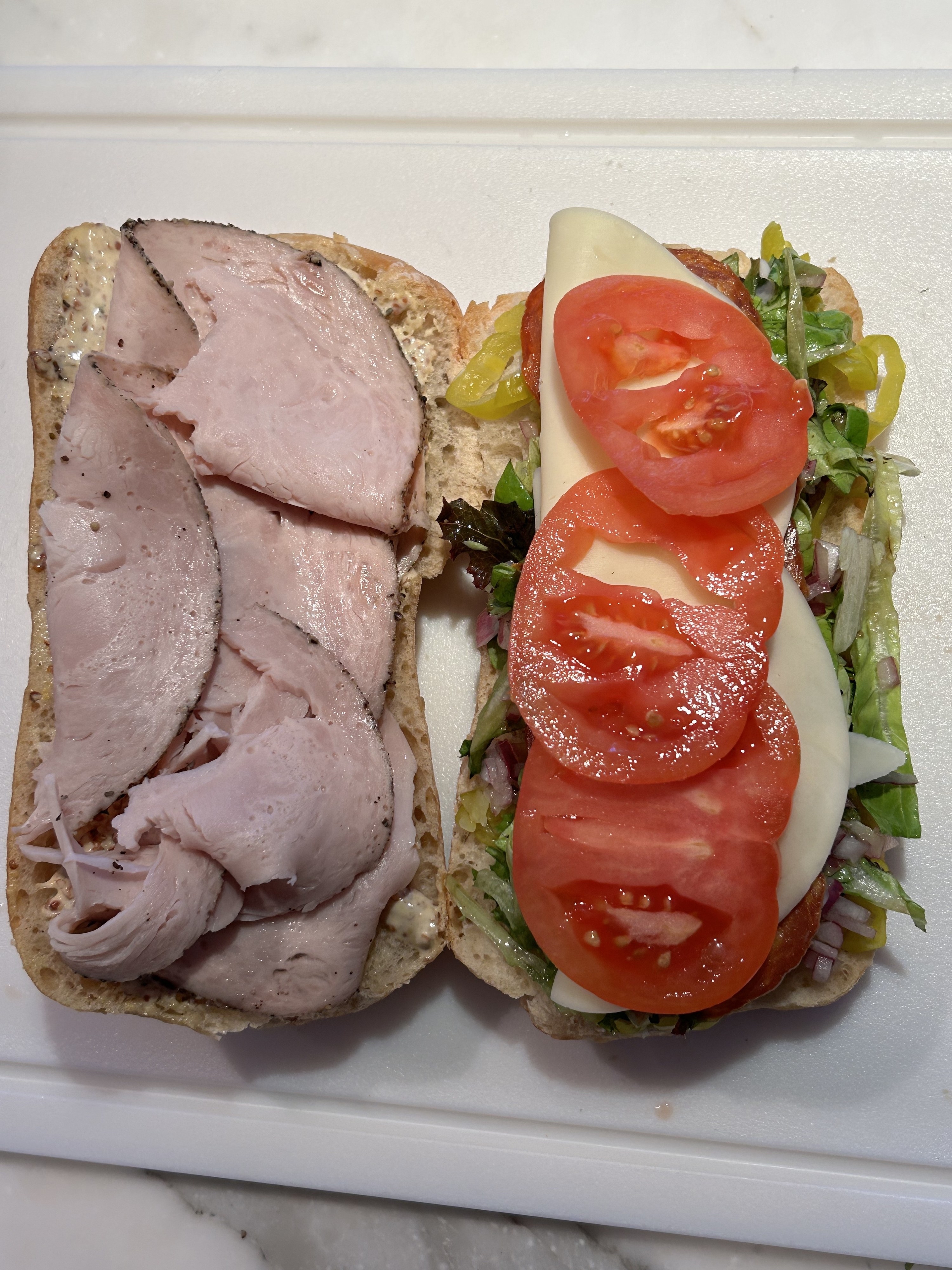 And there we have it! I gave the sandwich a nice diagonal cut and took the first bite.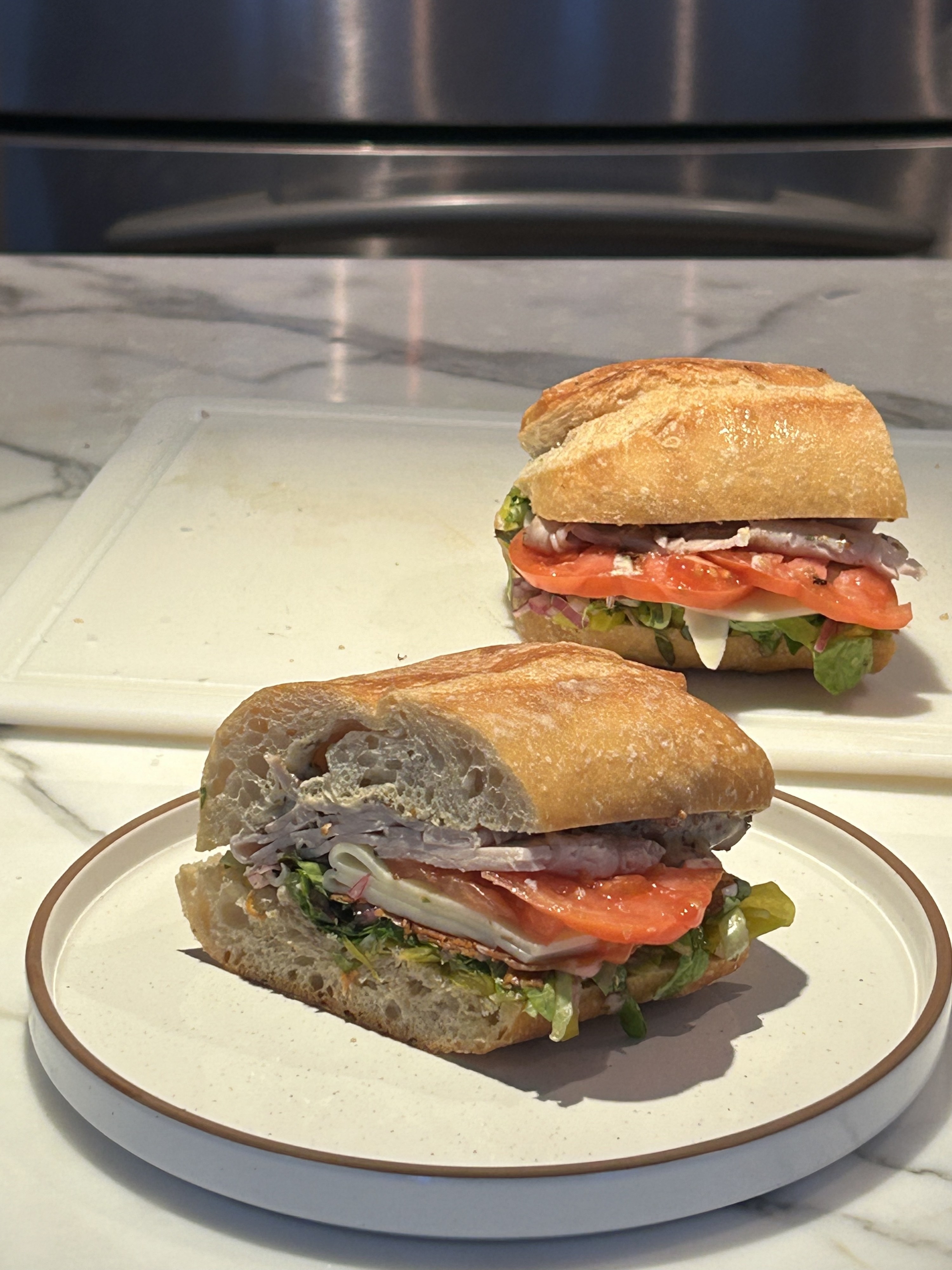 After trying this, I had the realization that I had probably been making sandwiches WRONG my entire life. All of the ingredients worked so well together, and every bite was full of flavor and substance. The basil aioli truly did wonders for the bread, elevating the entire thing with a really satisfying herby taste. The vinaigrette also gave the sandwich a nice level of acidity so it didn't feel too heavy. All in all, I'd say it was a success, and I would totally recommend people try making this!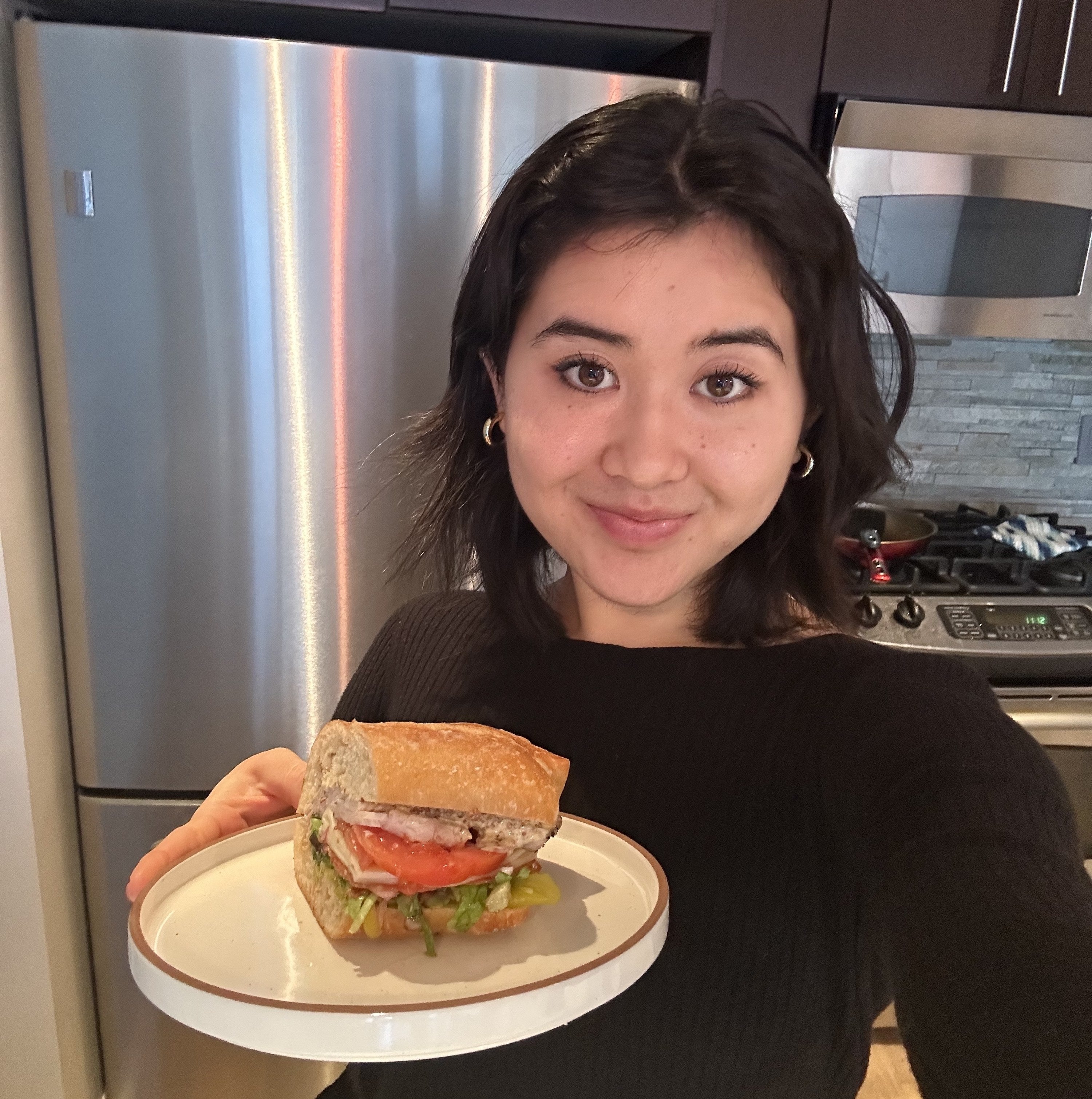 It probably took me around 20 minutes to make the sandwich, so not too bad! It would definitely be shorter if you prepped the condiments beforehand (which you could totally do)!
Have you tried this sandwich recipe? Let me know what you think!