1.
When she hid her head in a bowl of fruit and terrified us all: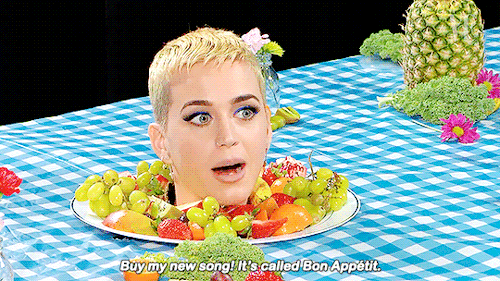 4.
When she posted this New York Times cover of her Met Gala look without acknowledging the literal man on fire above her:
5.
When she may have had some interesting inspiration for that SNL look:
6.
Or it could have been this plausible theory:
8.
When she got THE HAIRCUT:
9.
But then couldn't actually decide who inspired the haircut:
12.
When she just could not drop all the Taylor drama:
13.
When she asked the important questions:
14.
And finally when she was literally cooked by the media. (Sorrrrryyyyyyyyy.)