On a recent episode of Wheel Of Fortune, there was one particular puzzle that was quite...puzzling. In the final round (which automatically fills in the letters RSTLNE) the contestant had a board that looked like this: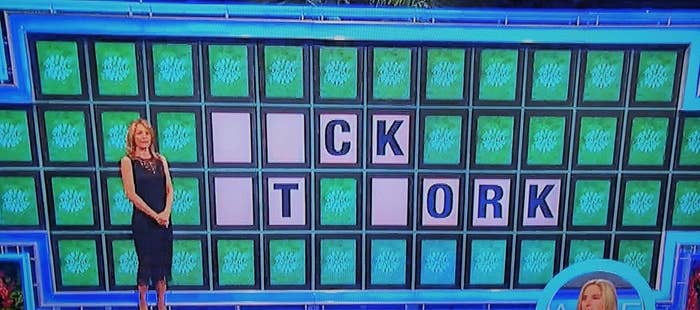 One Twitter user was very confused because the answer that made the most sense wasn't quite right:
After the original tweet, several people added their own solutions:
Some people were frustrated:
Others were amused:
But, finally, the mystery was solved. The answer was...BACK AT WORK.
Oops. Something went wrong. Please try again later
Looks like we are having a problem on the server.
So, what did you see?
Something else, and I'll tell you in the comments!