Celebrities, they're just like us! They use social media!
And sometimes they even deign to interact with plebes like us on the internet instead of their famous friends!
Since I love cool celeb stories, I'm curious to see your best Twitter (or other social media!) interactions with famous people are. Maybe you froze when you met Hamilton icon Daveed Diggs and then he responded to your tweet about it, like my friend Leah: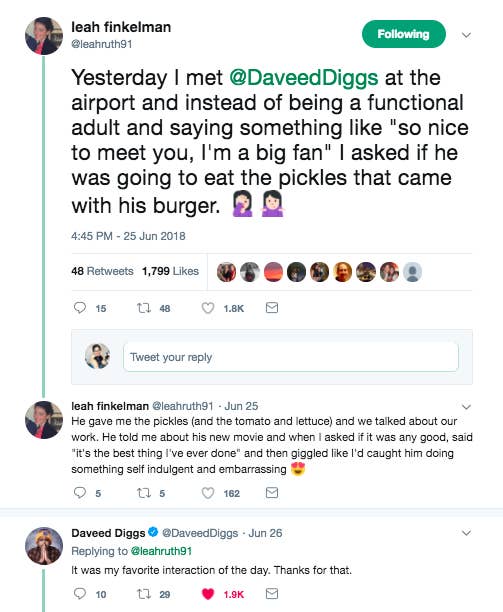 Or perhaps you talked Donkey Kong with Chrissy Teigen:
For me, it was the day '90s sensation, Blessid Union of Souls, followed me AND THEN FRIGGIN' UNFOLLOWED ME on Twitter.
Anyway, share your tweet receipts in the comments below, and you could be featured in an upcoming BuzzFeed Community post!