People Already Have A Lot Of Thoughts About Taylor Swift's "Gorgeous"
"Every time I manage to barely come back to life, Taylor Swift kills me AGAIN."
So, we all woke up this morning like it was just a regular, totally normal, nothing-to-see-here kind of day, but Taylor Swift was like... NOT SO FAST, SWIFTIES!
She took to Instagram with *three* iconic posts (which is clearly just the Taylor Swift way these days) and revealed that she's releasing her new single, "Gorgeous" TONIGHT — and she even blessed us with a clip:
Fans who were lucky enough to hear the track during Taylor's secret sessions have been raving about it: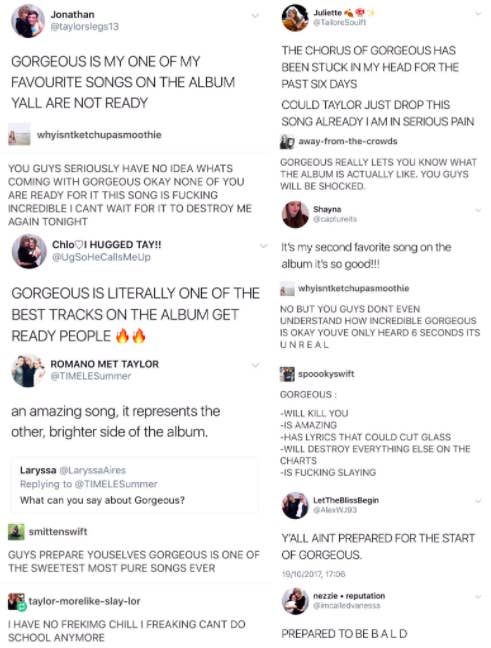 But the rest of us have only heard, like, seven seconds of it — and we're all having a goddamn meltdown. Here are some of the best reactions to our new favorite song that we've never even heard:
1.
2.
3.
4.
5.
7.
10.
11.
12.
13.
14.
15.
16.
17.
18.