When she's not crossing people off her kill list or getting glam for premieres, Game of Thrones star Maisie Williams actually lives a pretty normal life...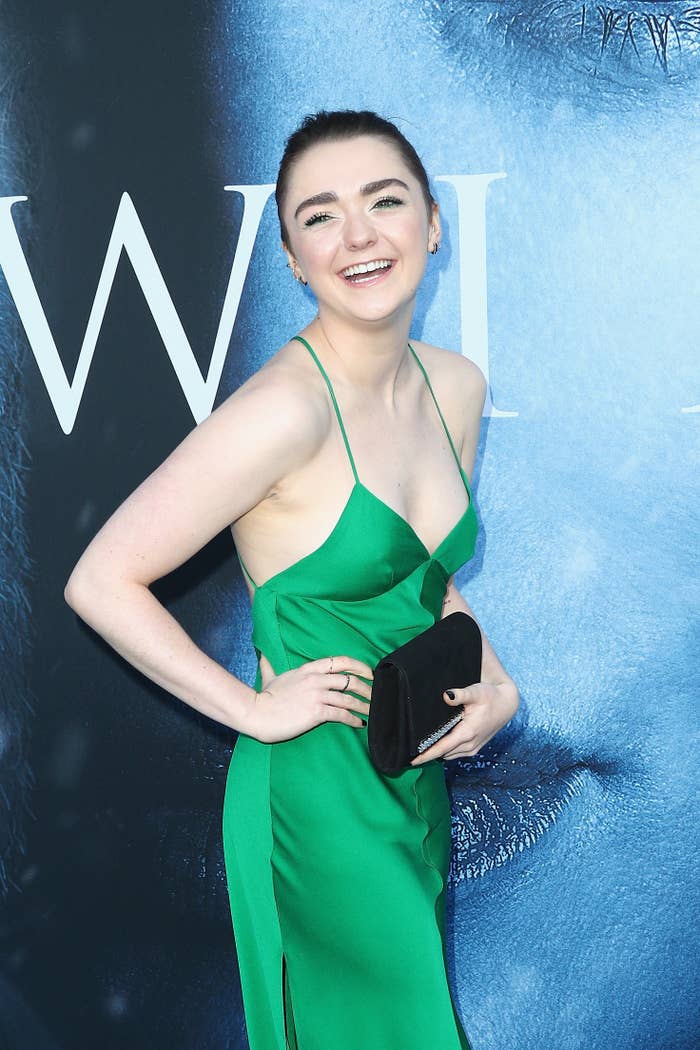 ...and that includes a super-cute boyfriend named Ollie Jackson. Ollie, a 19-year-old student, made his red carpet debut at the Game of Thrones Season 7 premiere, and I've been *obsessed* with his and Williams' perfect Instagrams ever since.
It all started with a mysterious post on Valentine's Day this year...
...and the rest is adorable couple history!
Sometimes they get fancy...
...sometimes they keep it casual...
...and sometimes they're totally twinning.
But they're honestly just so freaking photogenic...
...and I 100% ship them with all my heart.