1.
You started to notice a difference...slowly, and then all at once.
2.
Because those little buggers seem to just pop up every single day...
3.
At first, it's slightly *concerning*.
4.
Should you dye it?
5.
Should you pull 'em all out?
6.
Should you stay away from Dalmatians????
7.
Should you consider alternative remedies?
8.
At times, you've wanted them to slow the heck down...
9.
...or else, you leaned in to the whole aesthetic:
10.
Because your youth, as you know it, is gone.
11.
And if this is your hair NOW, it's only going to get worse in a few years.
12.
You've had a crisis about it...
13.
...okay, maybe more than one crisis.
14.
You've even wondered if you're being punished for something.
15.
Or, maybe it's just your body playing a big ole' prank on you...
16.
One thing is certain: it's DEFINITELY your parents' fault.
17.
But, at the end of the day, you've found ways to keep your chin up.
18.
And you even feel a little possessive about those cute lil' grays...
19.
...because gray hair is honestly freakin' sexy:
20.
AIN'T THIS THE TRUTH???
21.
SHOUT IT FROM THE ROOFTOPS!!!!!
And if it still bugs you, remember all your friends are going to catch up to you ASAP. 🙃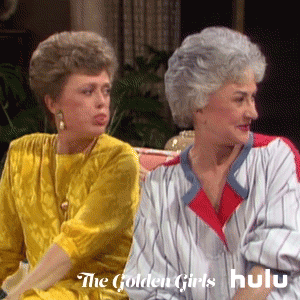 Looks like there are no comments yet.
Be the first to comment!