1.
When she texted Ariana Grande her outfit for the Golden Globes:
4.
When Niall Horan watched Stranger Things and she freaked out: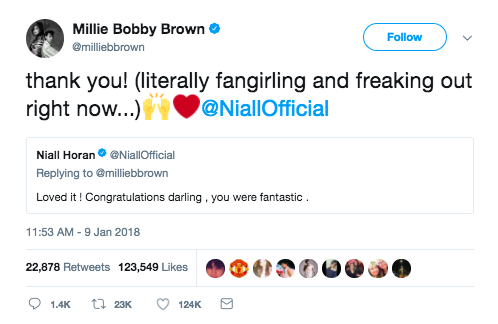 5.
When she had this simple yet very meaningful interaction with Hailee Steinfeld: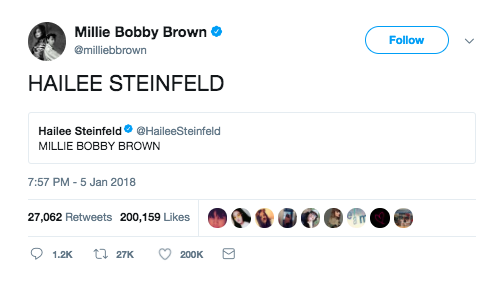 6.
When Zac Efron was in the Upside Down: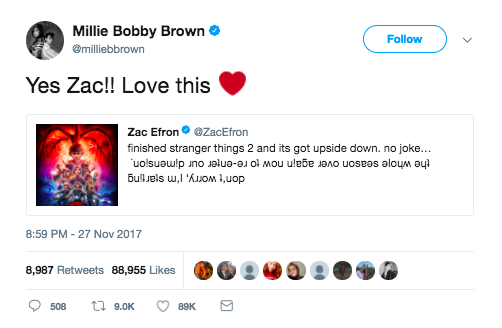 7.
When she professed her love for Maddie Ziegler: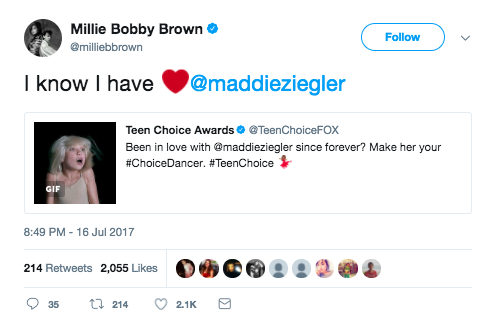 8.
When she had a mutual love fest with Miley Cyrus...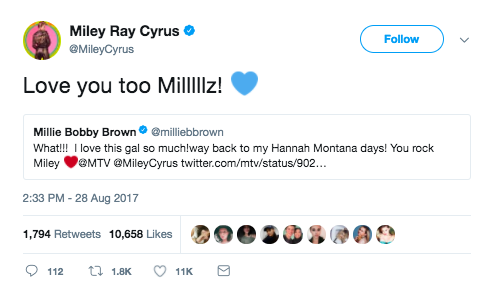 9.
...and her family too: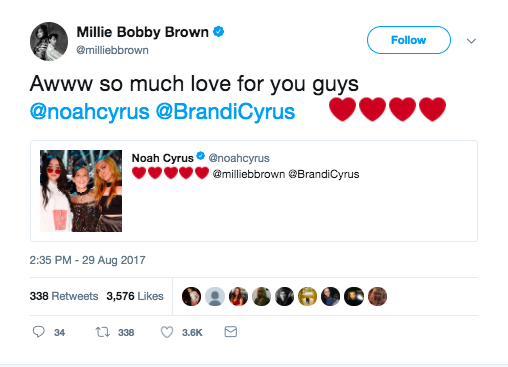 10.
When she got some Tyra mail: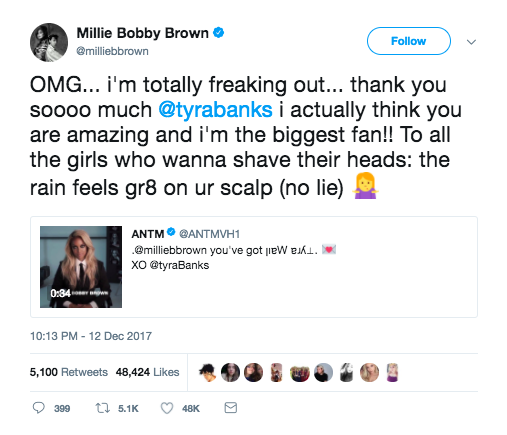 11.
When she bonded with Nina Dobrev: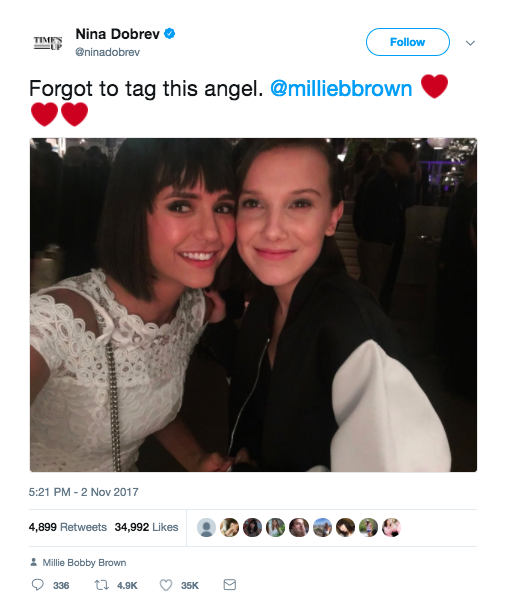 13.
When she loved meeting Shawn Mendes: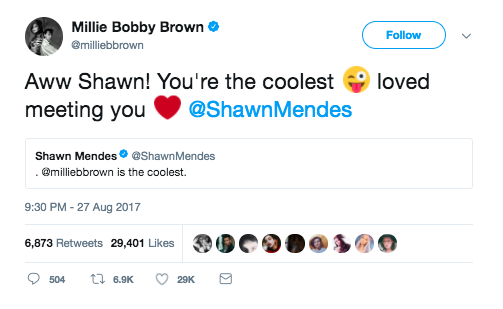 14.
And, of course, when she made arrangements with the Kardashians...
15.
...because they're literally obsessed with each other: