A few quick housekeeping announcements! Elite on Netflix is the best teen drama I've seen in years, and if you're sleeping on it NOW IS THE TIME TO BINGE IT. It's so damn good.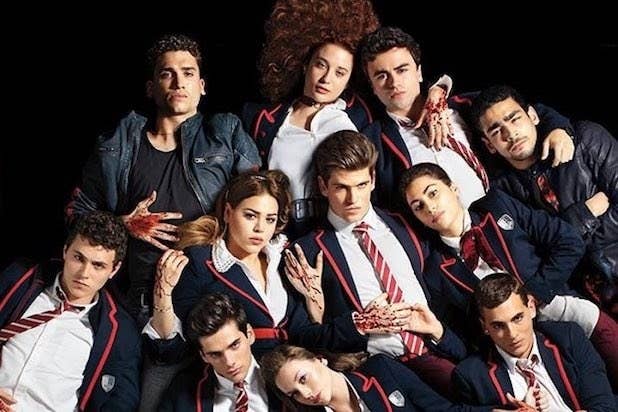 Also, there are some spoilers in this post, but nothing major. So if you're curious to see the parallels before checking out Elite, I promise I didn't give away the ending or anything.
🚨But there is one thing in here that's a pretty big reveal at the end of the pilot, so if you want the pure experience, I'd suggest going and binge-watching first. 🚨
Anyway, as someone who is also a huge fan of The O.C., I had to playfully point out the obvious similarities. Because Elite really is like The O.C., if The O.C. was set in Spain, didn't have Seth Cohen, and was just a bit more murdery.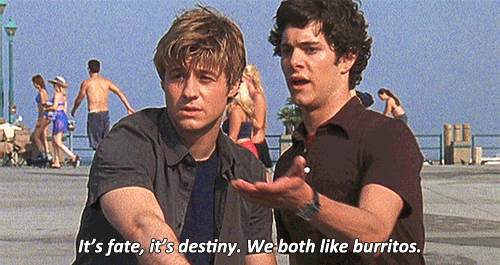 1.
A seemingly "tough" but ultimately completely innocent and sweet guy from the "wrong side of the tracks" starts a new life at school with rich kids. Let's call him HARMLESS PUPPY GUY for short.
2.
The students go to a school that is straight out of Architectural Digest.
3.
At school, there's a RICH JERK DUDE who basically runs the social scene and is involved in a water sport.
4.
Speaking of water, a pool plays an important role in both shows.
6.
But also HARMLESS PUPPY GUY and RICH JERK DUDE witness a couple hooking up in secret, and it kinda bonds them?
8.
She is also conveniently about to have a COMING OUT PARTY, as rich TV teens do.
9.
TROUBLED RICH GIRL has a CORRUPT DADDY, and that is a huge problem.
10.
Okay back to HARMLESS PUPPY GUY for a second. He works at a restaurant that's often frequented by the rich kids.
11.
He has an older brother who has been in jail — aka SKETCHY OLDER BRO. Our hero is often tangentially in trouble because of SKETCHY OLDER BRO.
13.
Oh, and of course, "Forever Young" plays during an important scene.
OKAY, I'M OUT. Alexa, play "Forever Young". Comment below if you noticed any other similarities!