Imagine you're Lindsay Lohan and you're sitting at home on a Sunday, reminiscing about a simpler time called 1998. Maybe The Parent Trap is on TV. Or maybe you're just doing some light stalking of yourself on the Internet.
Whatever it is, you're in the rabbit hole. You start looking through your old photographs and every time you do it makes you laugh.
Suddenly you find one you JUST HAVE TO POST. It's you, Lindsay Lohan, sitting on your very own Lindsay Lohan chair, filming an iconic Lindsay Lohan scene from The Parent Trap.
You are dressed as Hallie pretending to be Annie, since you have that *iconic* short hair. You are probably about to drive through London while "There She Goes" by Sixpence None the Richer plays in the background:
You giggle to yourself as you remember you wore ACTUAL Chanel flats as a pre-teen at summer camp (totally normal!), and you're so overwhelmed by it all that you give Chanel a shoutout. They need the publicity.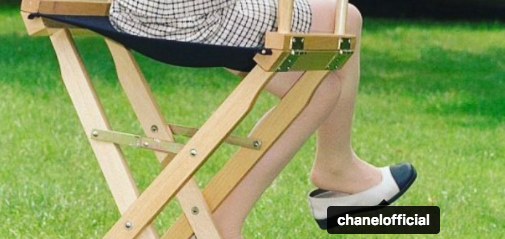 Your caption is simple: "#memories 🇺🇸🇬🇧." You don't need any more words. The mere juxtaposition of the American and British flags represents Hallie and Annie and their secret ploy to get their parents back together after they agreed to the world's most fucking moronic custody agreement of all time.
Some fans are freaking out over how cute it is!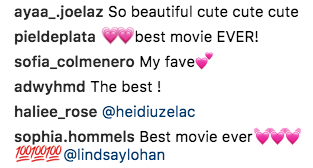 But others are concerned for the wellbeing of your long lost identical twin: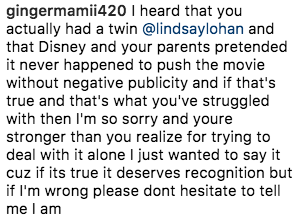 You laugh to yourself, because of course you don't have a real twin. You were just so great that Disney cloned you with some *magic*. You're Lindsay Fucking Lohan and you carried that whole damn movie all before your 13th birthday.
You put down your phone and sigh a little. Maybe next week you'll share a photo with Chad Michael Murray from Freaky Friday or a grool shot from the Mean Girls set.
Until then, you appreciate the fact that you broke the internet just a little.