This is a story about two people who may or may not be dating — their names are Zac Efron and Alexandra Daddario.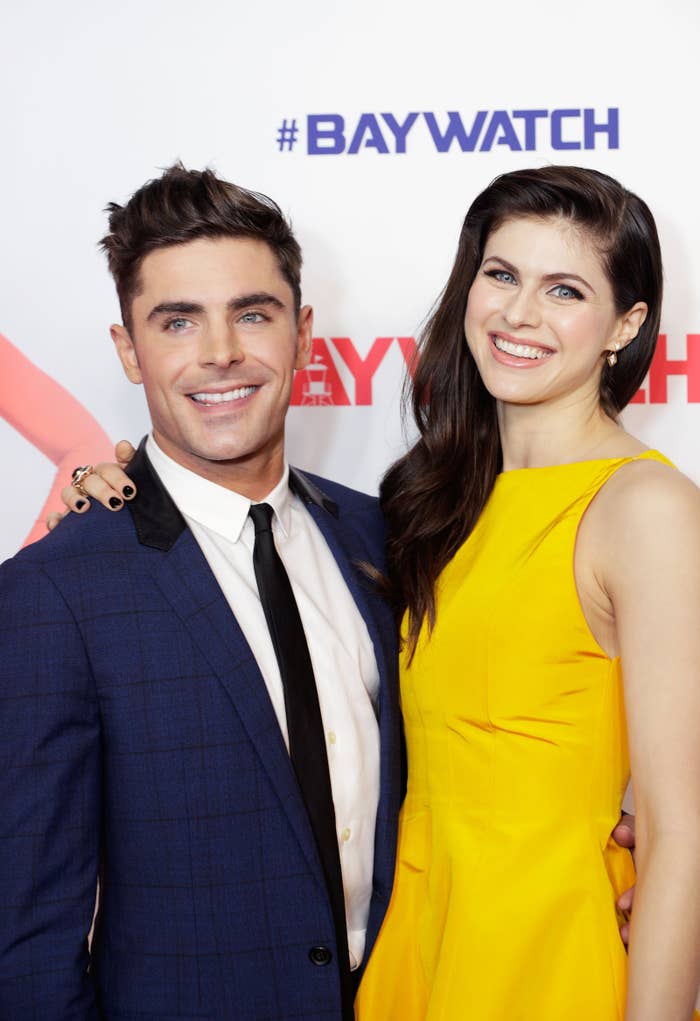 While they haven't confirmed they're dating, they're certainly still hanging out. Zac even penned this sweet Instagram about the "rare Pokémon" (his words, not mine) on her birthday...
...and he followed up with a truly beautiful string of emojis!

Because a Zac comment will always be blessed with at least one emoji...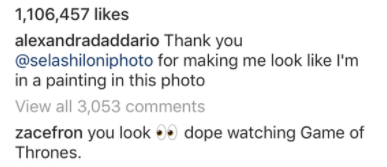 Anyways, this brings us to yesterday, when Zac left this simple yet effective comment on Alexandra's most recent pic:
Emojis? Check. Dude humor? Check. Play on words? Check. This has all the hallmarks of a perfect Zac Efron flirtation.

So, what did we learn today? Zac Efron is a classic EMOJI FLIRTER, kids: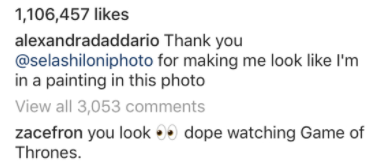 Anyways, I'm just saying — emojis are even more beautiful when they're typed from the fingers of this guy. PLEASE KEEP 'EM COMING.