Imagine you're Justin Bieber and you're bored AF in the middle of the afternoon on a Tuesday. You think to yourself, "I bet my 86.8 million Instagram followers would love to see a selfie right now..."
The crowd goes wild! So you're like, "Hmm, I wonder if they'd like one that's shifted to the left a little..."
And, oh boy, THEY DO. THEY REALLY DO. So moments later you're emboldened to take this selfie closer than ever before...
And before you know it, your Instagram feed looks like this:
You've created a new form of art and it's chillingly beautiful.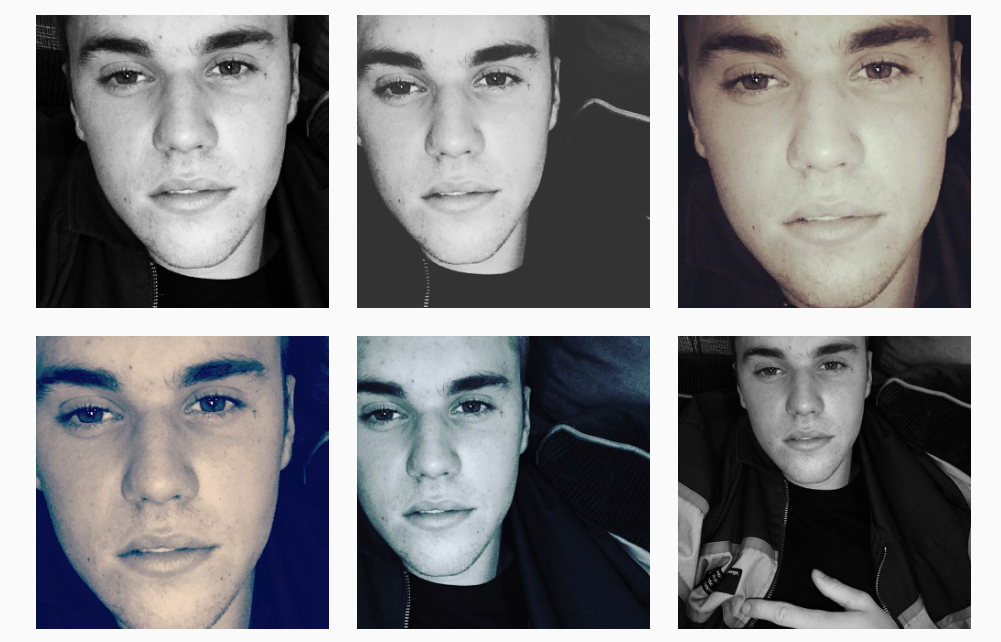 Then you go *live* on Instagram, because your followers need to experience life with you. You've had a lot of iced coffee and you NEED THE PEOPLE TO KNOW:
Thank you for blessing us all on a Tuesday, Justin.