There's A Tennis Player Who Looks Like Liam Hemsworth And I Need To Talk About It
"Yes, I am the fourth brother."
Much like 2/3 of the Jonas Brothers, I watched a lot of US Open tennis over Labor Day Weekend:
Unlike 2/3 of the Jonas Brothers, I didn't sit in the fancy seats and ended up watching a lot of the action live from my couch. Live footage of me: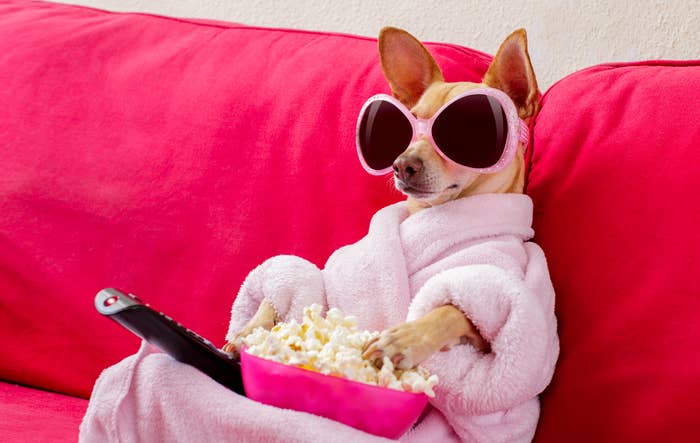 On Friday, I was minding my own business, ready to watch the Rafael Nadal match...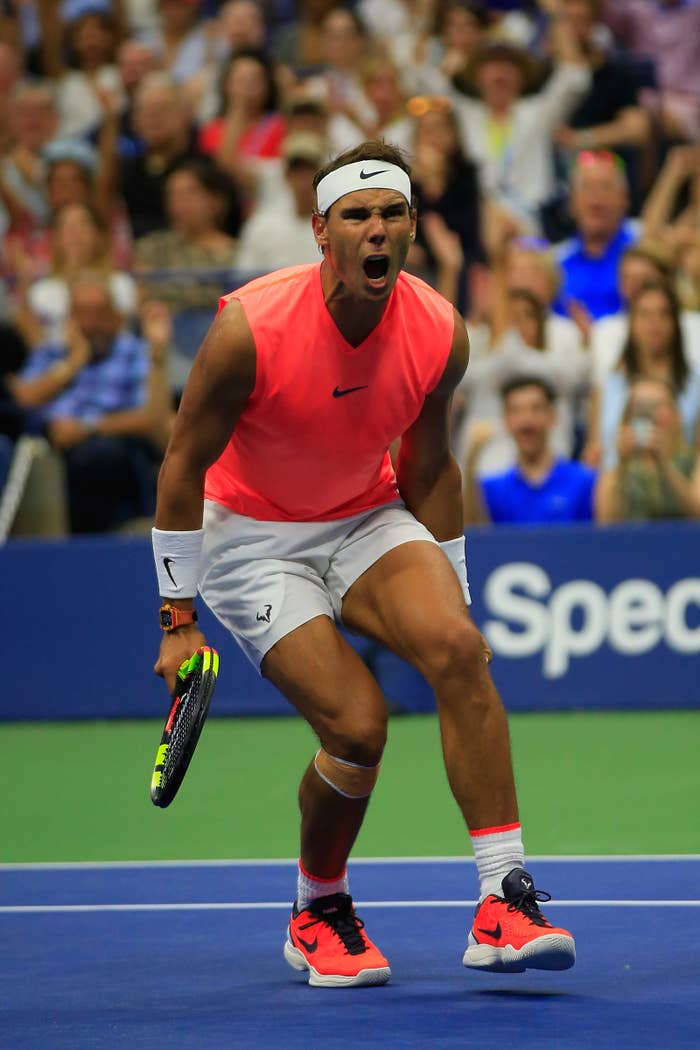 ...when I was like, wait...is his opponent...Liam Hemsworth?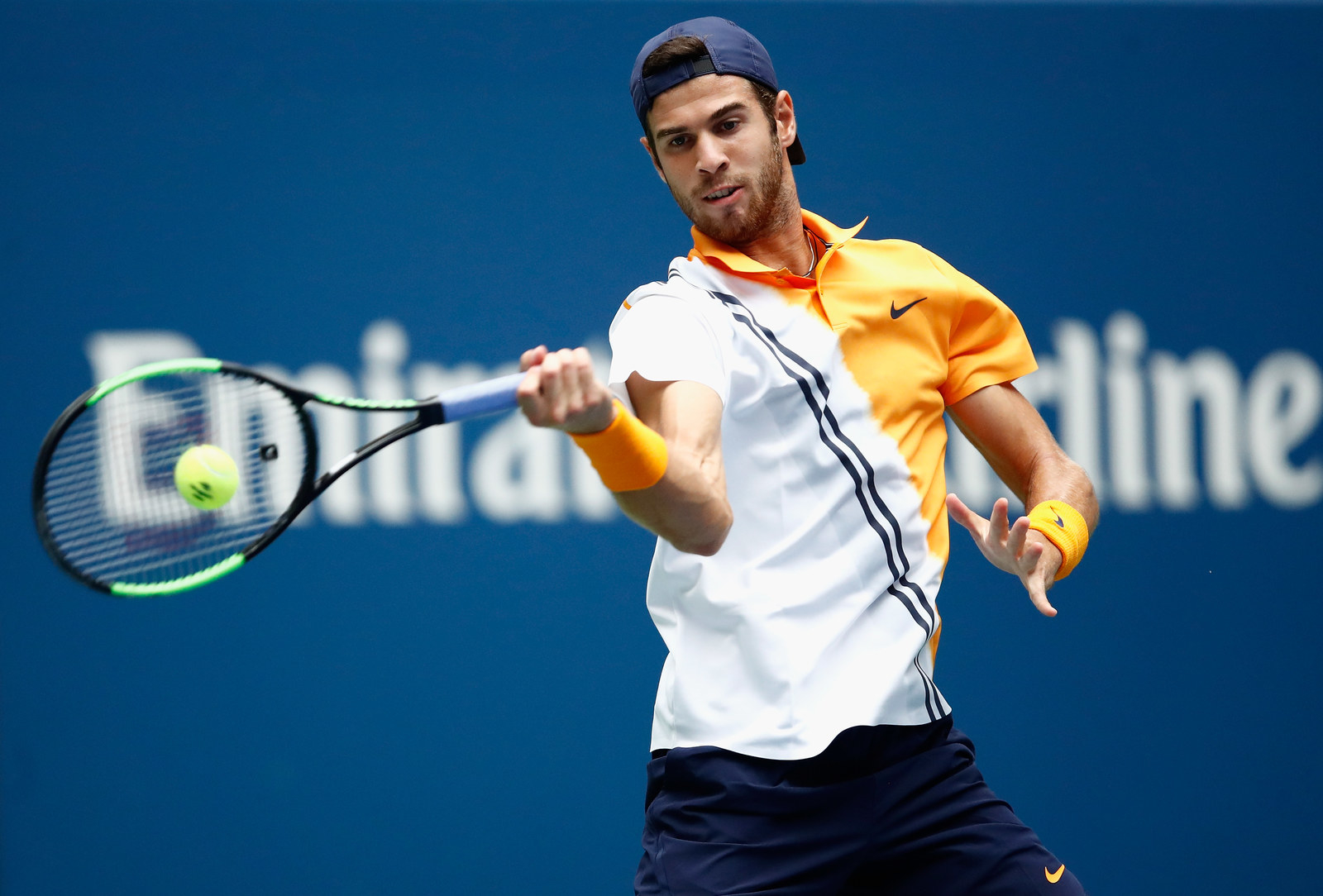 Is this man, pumping his fist in the air, the same dude who played Gale in the Hunger Games????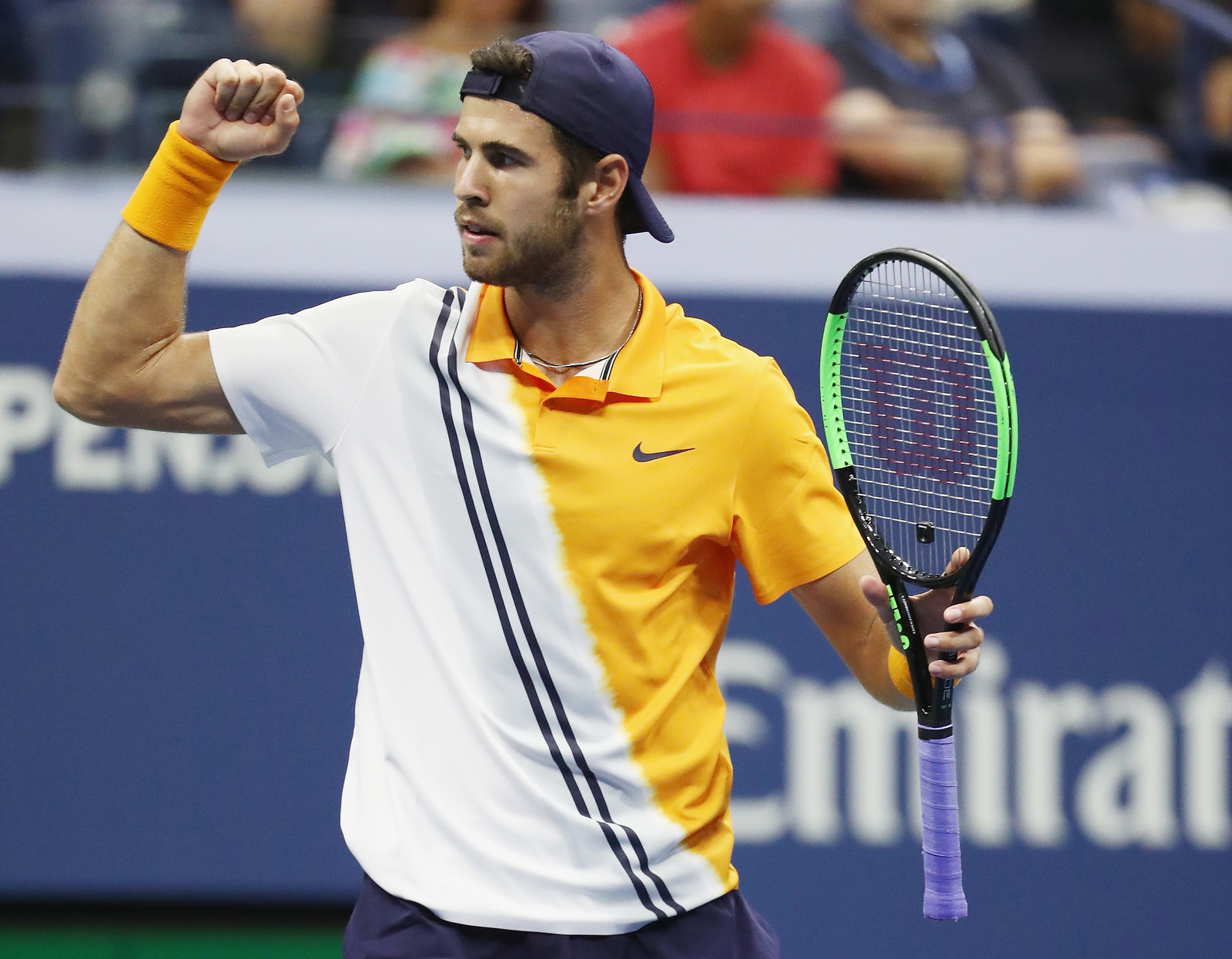 Is he...going to see Miley after the match????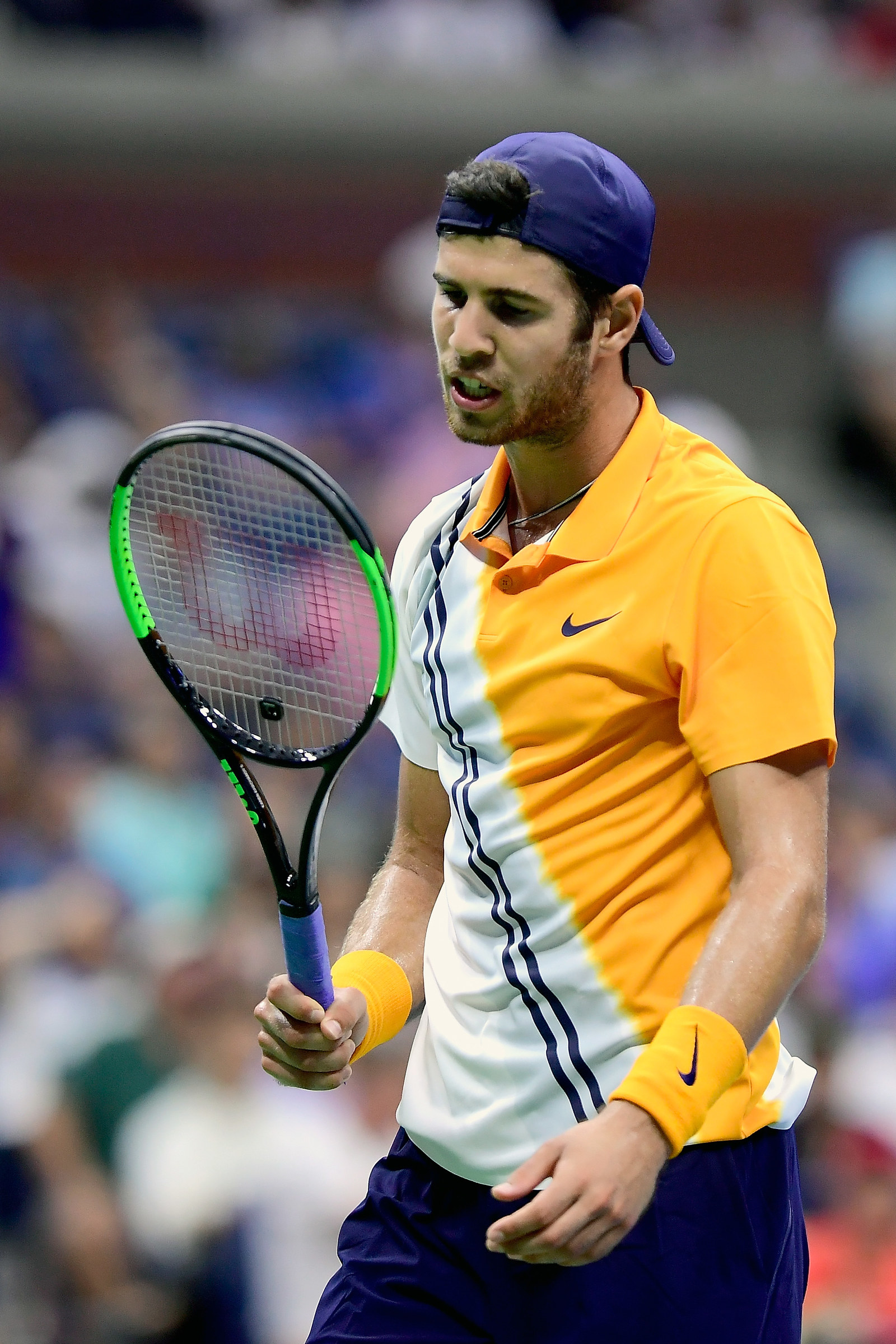 Okay, of course it's not ACTUALLY Liam. He's a 22-year-old Russian player named Karen Khachanov — and he played an INCREDIBLE match against Nadal.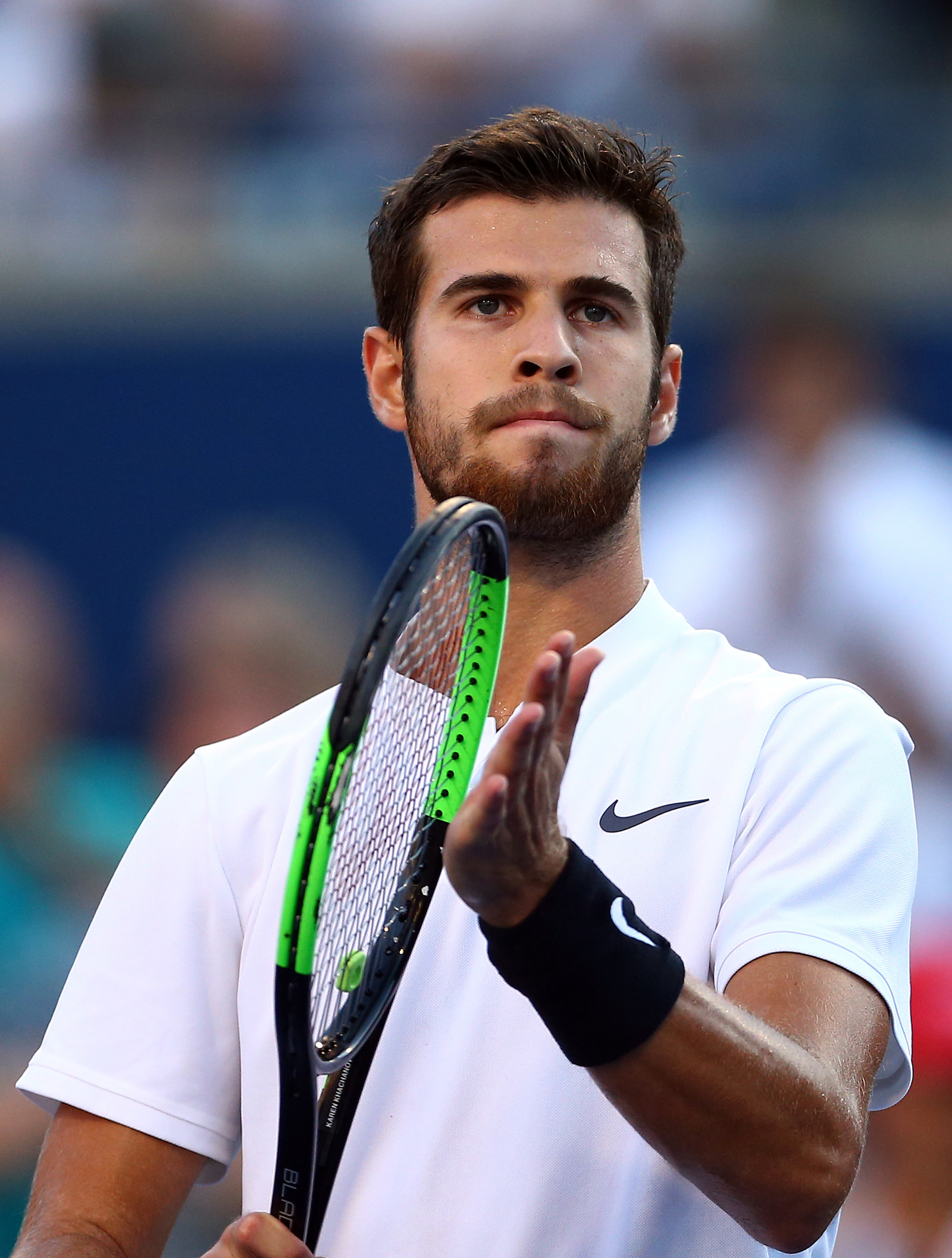 But I wasn't the only one seeing double: