There Are Four Women Named Lauren On "The Bachelor" This Year And People Can't Stop Laughing
"YOU get a Lauren, YOU get a Lauren..."
Another year, another season of The Bachelor. It's friggin' Janu-ARIE, kids!
Anyways, of course a lot of things happened, like limo entrances, a first kiss, and the *first impression rose* — but I'm not gonna talk about any of that right now.
Because clearly the most important thing that we need to talk about is that there are LITERALLY four Laurens on the show this season: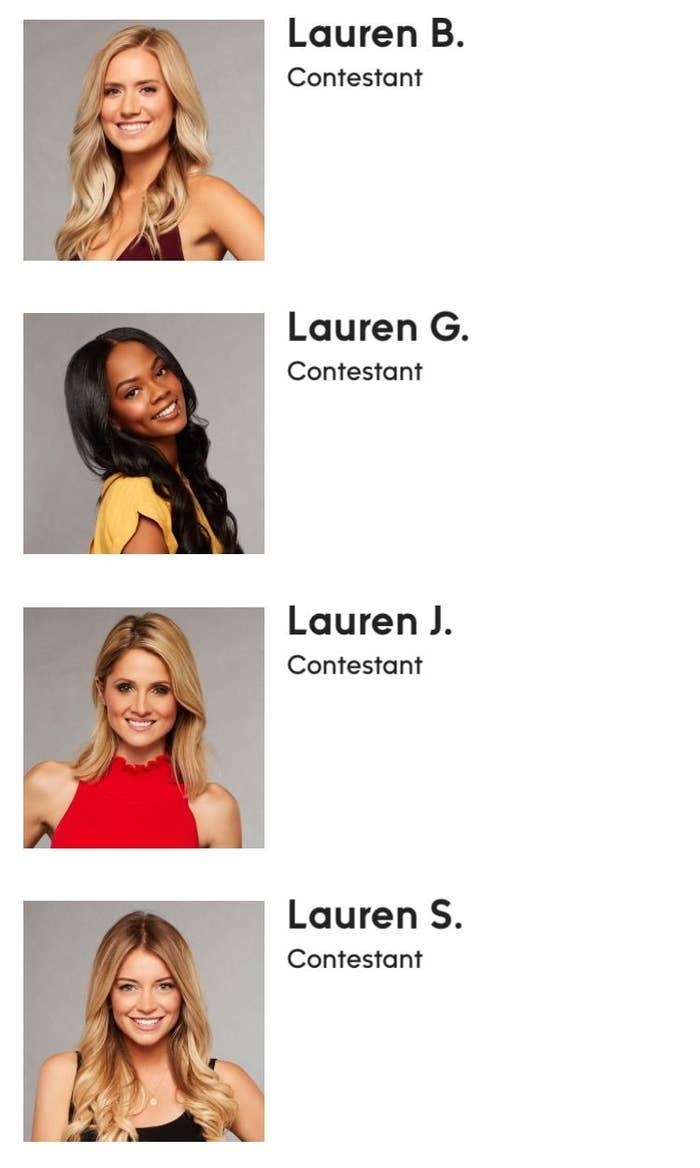 Of course, Twitter had lots of funny reactions to the Laurens:
It was a little bit *freaky* tbh:
Some Laurens felt left out...
...and others were just kinda confused:
I mean, it was really, really difficult to tell any of them apart, especially since they all basically had the same job, too:
The moral of the story? There's plenty of Laurens for everyone!!!!
And here's a brilliant pitch for next season:
Can't wait for yet another riveting season!