Yesterday, gals around the world celebrated Galentine's Day, which just goes to show Parks and Rec's influence.
And it just warms my heart that in 2019 (four full years since the show ended), some of the Parks and Rec ladies are still celebrating Galentine's together. Aubrey Plaza posted this adorable pic with Amy Poehler and Rashida Jones:
And the cherry on TOP of this joyful sundae, is that they ALSO did this last year (with Kathryn Hahn, too!):
This also means a Galentine's Day reunion pic is an OFFICIAL tradition, and I will be patiently waiting for the next one on February 13, 2020.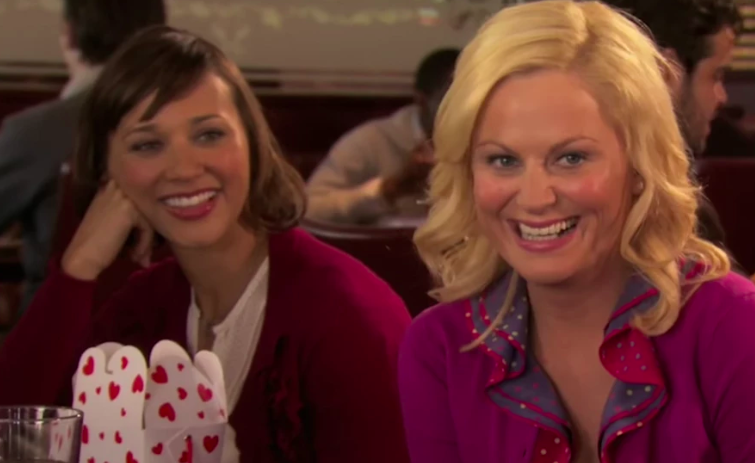 Happy belated Galentine's Day, y'all. (Which, I guess just means Happy Valentine's Day...whatever!)