It's hard to imagine the hot doctors on Grey's Anatomy wearing anything other than scrubs and lab coats...
...so when they threw out the first pitch at last night's Seattle Mariners game, I had to do a double take. Because, DAMNNNNNNN they look good in baseball uniforms.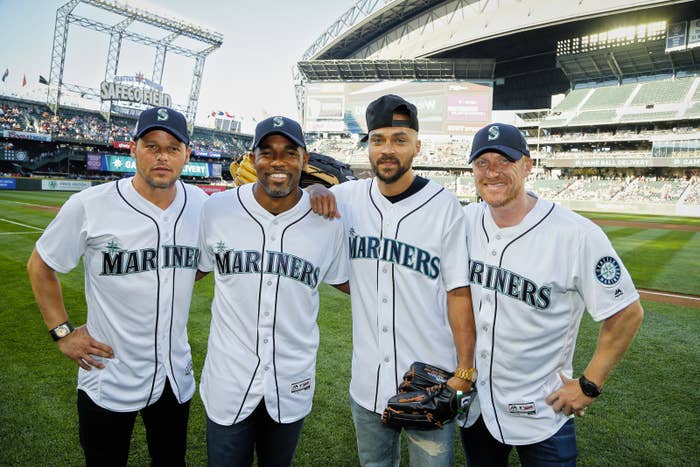 Honestly, I'm pretty sure all Grey's fans are thinking one thing right now... PLAY BALL!
I mean, these guys know how to play the field, amirite?!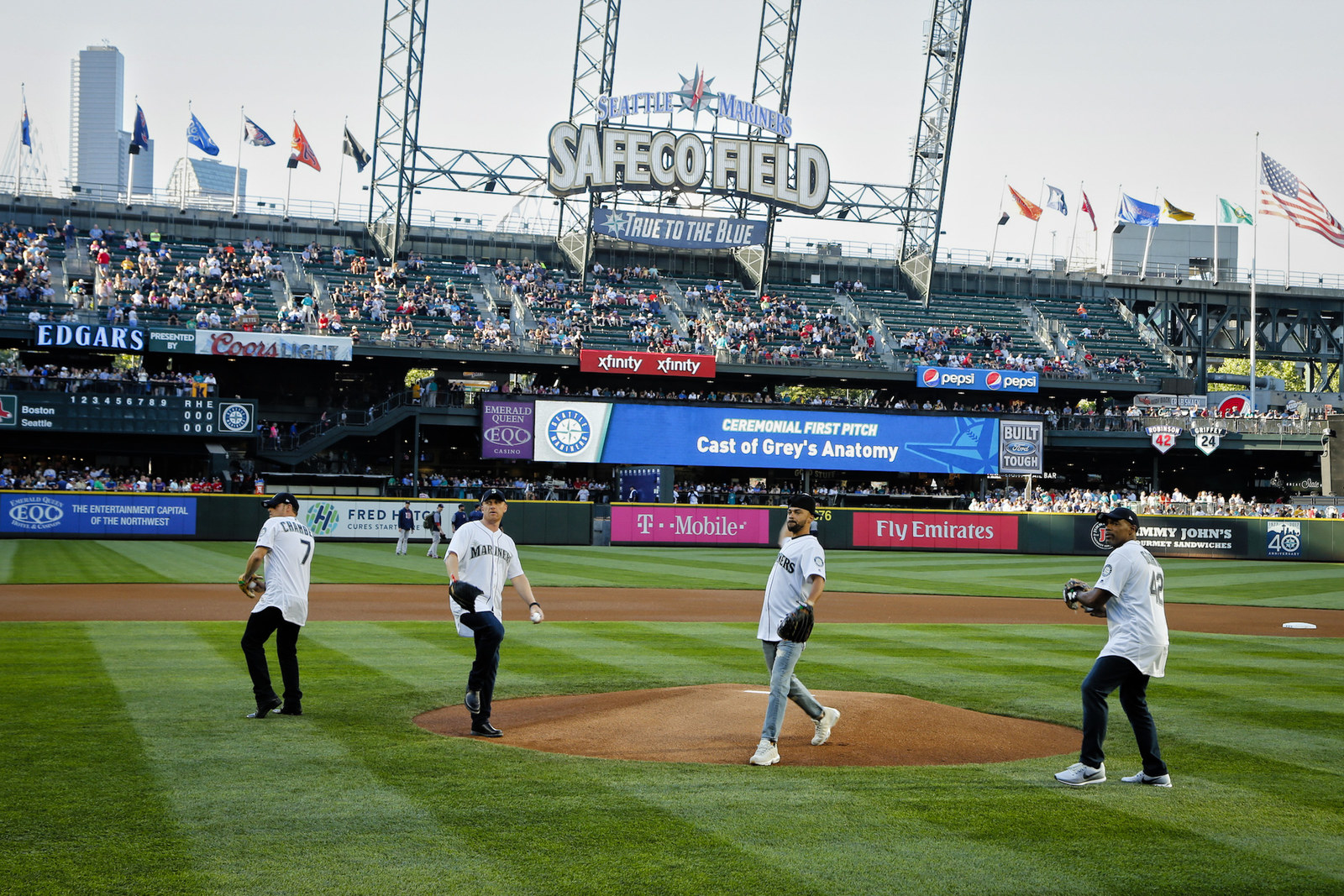 Okay, I'm out of thirsty baseball puns so I'll leave you on this perfect Boomerang of Jesse Williams in his uniform. Have a great day!