This is David Spade. You may know him for his iconic voice work as Kuzco in The Emperor's New Groove.
This is 14-year-old Danielle Bregoli. You may know her from that time she said, "Cash me ousside, howbow dah" on Dr. Phil.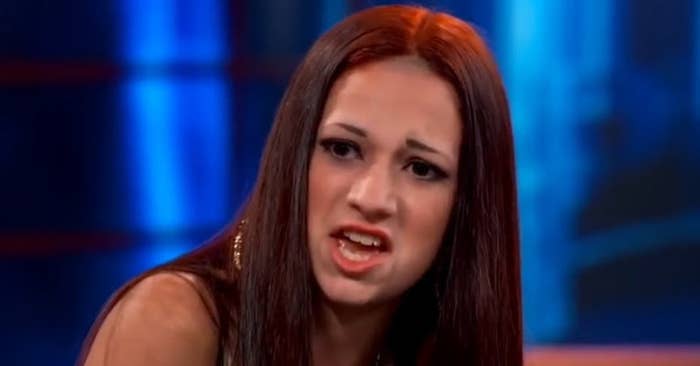 On a fateful day, these two characters in our story met at a restaurant. David Spade posted the photo on Instagram with a pretty shady caption, TBH.
I mean, I GET IT, but like...no need to be so shady, Spadey.
Anyways, "Cash Me Ousside" girl regrammed David's photo and added a caption of her own and it was savage AF.
Let's look at that a little more closely:
NO. LIE. I. THOUGHT. DIS. GUY. WAS. THE. WAITER.
Some people are firmly #TEAMSPADE:
Others are #TEAMCASHME: