This Backstreet Boys Performance Of "I Want It That Way" Is Three Minutes Of Sheer Joy
Backstreet's socially distancing…alright!
Last night, Fox aired the iHeart Living Room Concert for America, which was basically exactly what it sounds like — a bunch of celebs performing from home!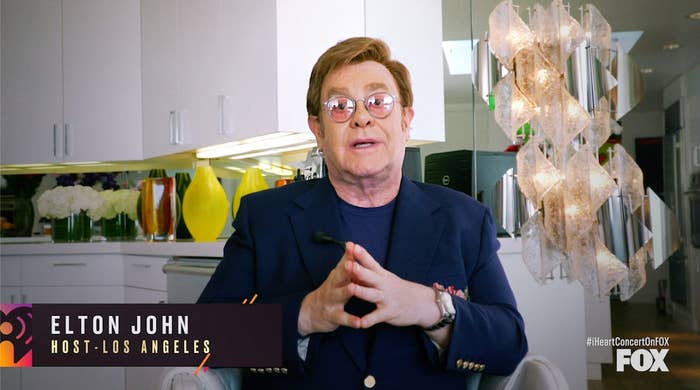 When I heard that the Backstreet Boys were involved, I was excited and completely intrigued — how would a group with five members practicing socially distancing perform in a living room concert???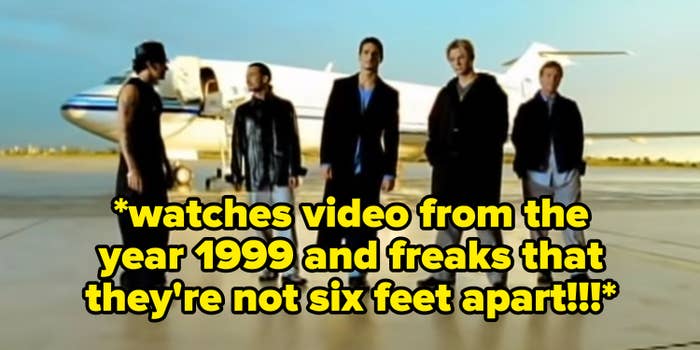 Well, as I've learned over the past 22 days of social distancing, technology is wild, and we were gifted with a remote rendition of "I Want It That Way" that exceeded all my expectations with 3:06 of sheer delight:
Some highlights included Brian's swanky home studio…
…AJ's prominently-displayed Backstreet Boys plaques…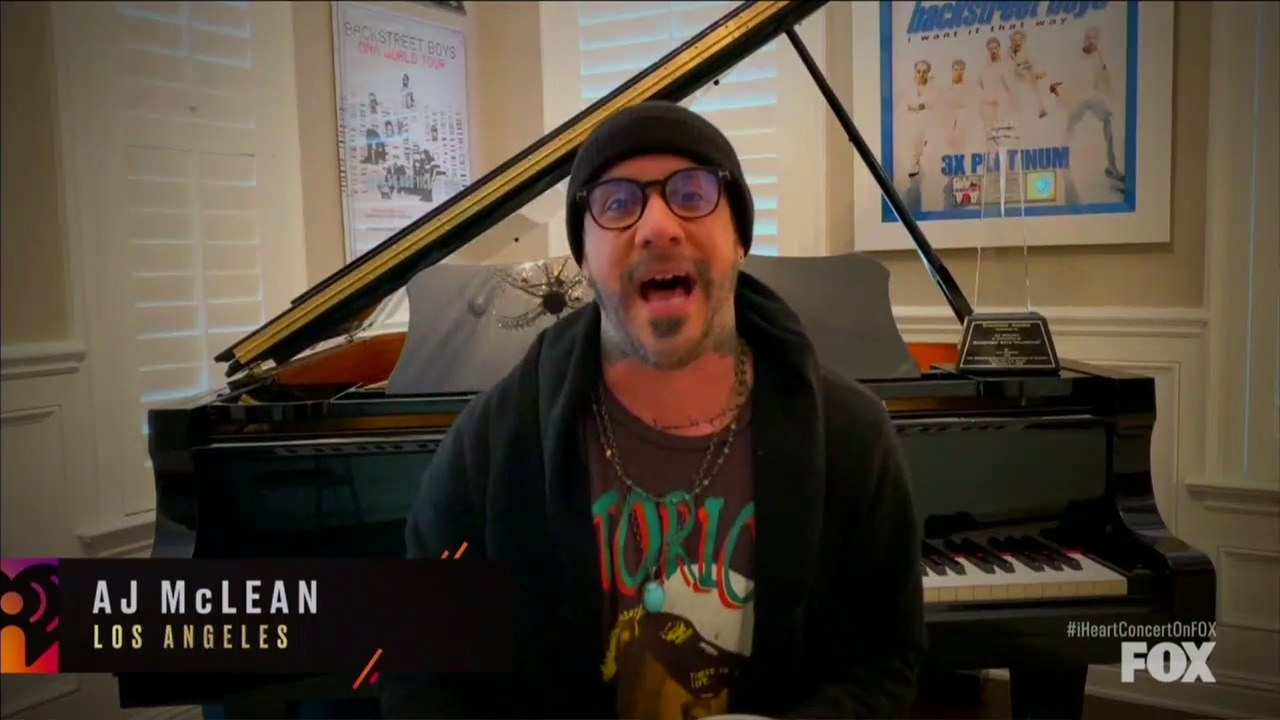 …and the cool split-screen moments that made it feel like we were just on a Zoom chat with BSB!!!!
But the real stars of the show were Kevin's kids decked out in Backstreet Boys shirts absolutely rocking out to their dad's iconic song!
The next generation of Backstreet Boys!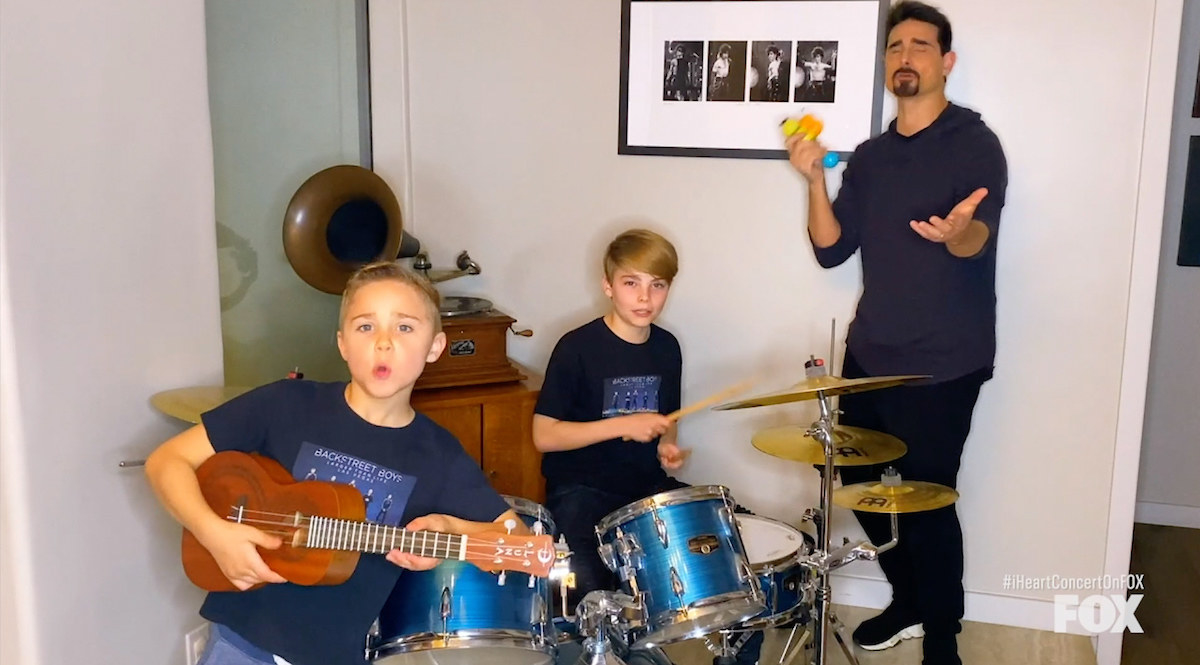 Anyway, thank you for a few minutes of joy, now please do "Shape of My Heart" and "The One" next.