2.
Meanwhile, Nicole Bilderback, who played Courtney in Bring It On in 2000, played Jeannette's lawyer, Denise Harper, on Cruel Summer in 2021.
4.
Kerr Smith played Jack McPhee on Dawson's Creek starting in 1999 and played Principal Honey on Riverdale in 2020.
5.
Meredith Monroe played Andie McPhee on Dawson's Creek in 1999 and played Alex's mom, Caroline, on 13 Reasons Why in 2017.
6.
Raven-Symoné played Raven Baxter on That's So Raven starting in 2003 and now plays the character as an adult with kids on Raven's Home.
7.
Molly Ringwald was '80s teen movie royalty in everything from Pretty in Pink to The Breakfast Club, and she's played a mom in a ton of teen projects, including Secret Life of the American Teenager, The Kissing Booth, and Riverdale.
8.
Wilson Cruz played Rickie Vasquez on My So-Called Life in 1994 and then played the Bakers' lawyer, Dennis Vasquez, on 13 Reasons Why in 2018.
9.
Ben Savage and Danielle Fishel reprised their roles as Cory and Topanga from Boy Meets World (1991) on Girl Meets World (2016).
10.
Luke Perry was a teenage heartthrob as Dylan McKay in Beverly Hills, 90210 and played Fred Andrews on Riverdale until his death in 2019.
11.
Thanks to the Saved by the Bell reboot on Peacock, Elizabeth Berkley, Mario Lopez, Tiffani Thiessen, and Mark-Paul Gosselaar have given us a look at Jessie, Slater, Kelly, and Zack in the present day.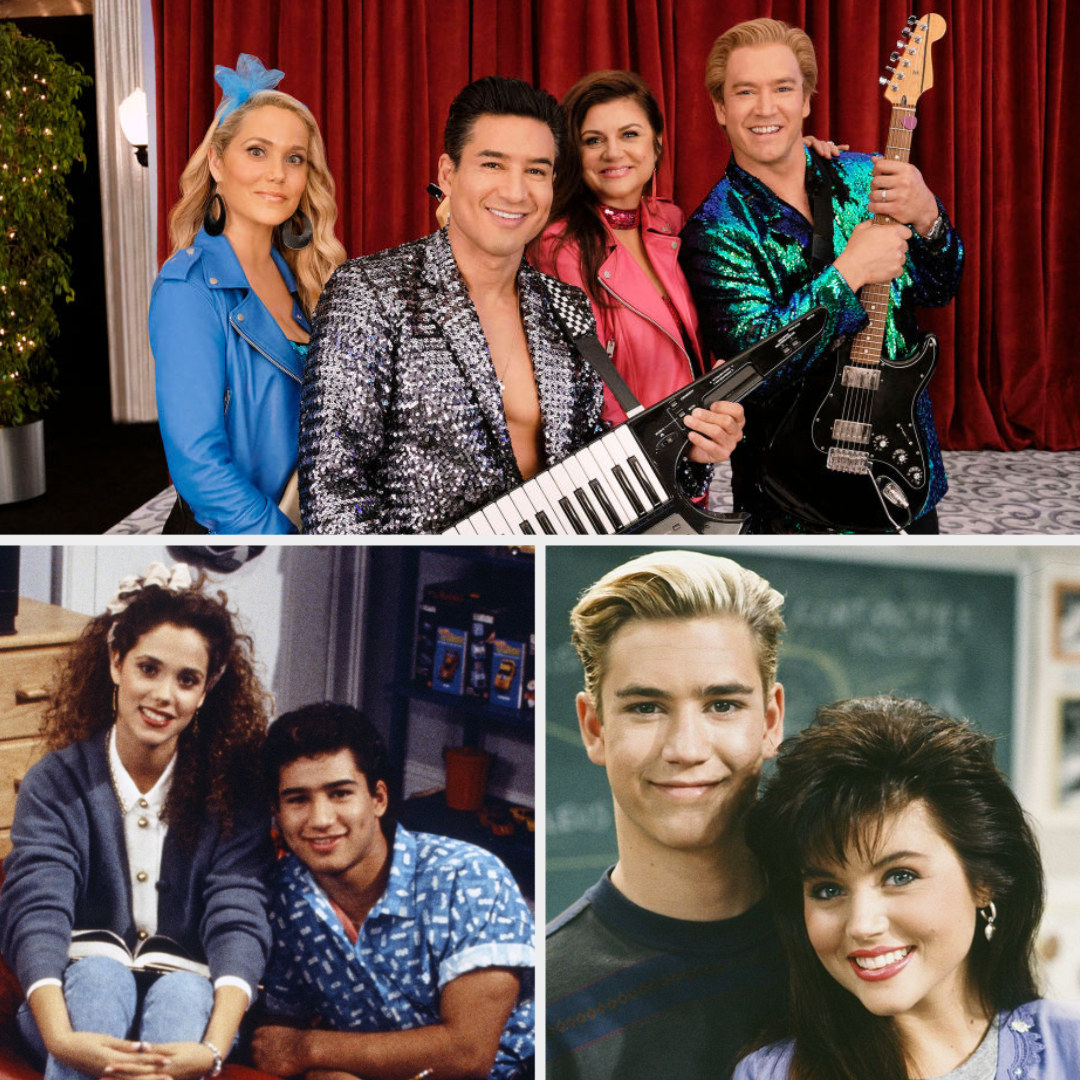 12.
And Lark Voorhies even briefly reprised her iconic role as Lisa Turtle.
13.
Nia Peeples played Nicole Chapman on Fame starting in 1983 and eventually played Emily's mom on Pretty Little Liars starting in 2010.
14.
Holly Marie Combs played Piper on Charmed starting in 1998 and later played Aria's mom, Ella, on Pretty Little Liars starting in 2010.
15.
Mekhi Phifer played Odin "O" James in 2001's O and now plays Harold, Mia's dad, on Love, Victor.
16.
Sophia Bush starred as Brooke Davis on One Tree Hill starting in 2003 and currently plays Veronica, Mia's stepmom, on Love, Victor.
17.
Skeet Ulrich played Billy Loomis in Scream in 1996 and then played F.P. Jones on Riverdale starting in 2017.
18.
Jennie Garth and Shannen Doherty played teens on the original Beverly Hills, 90210 starting in 1990 and revisited Kelly and Brenda in the 90210 reboot in 2008.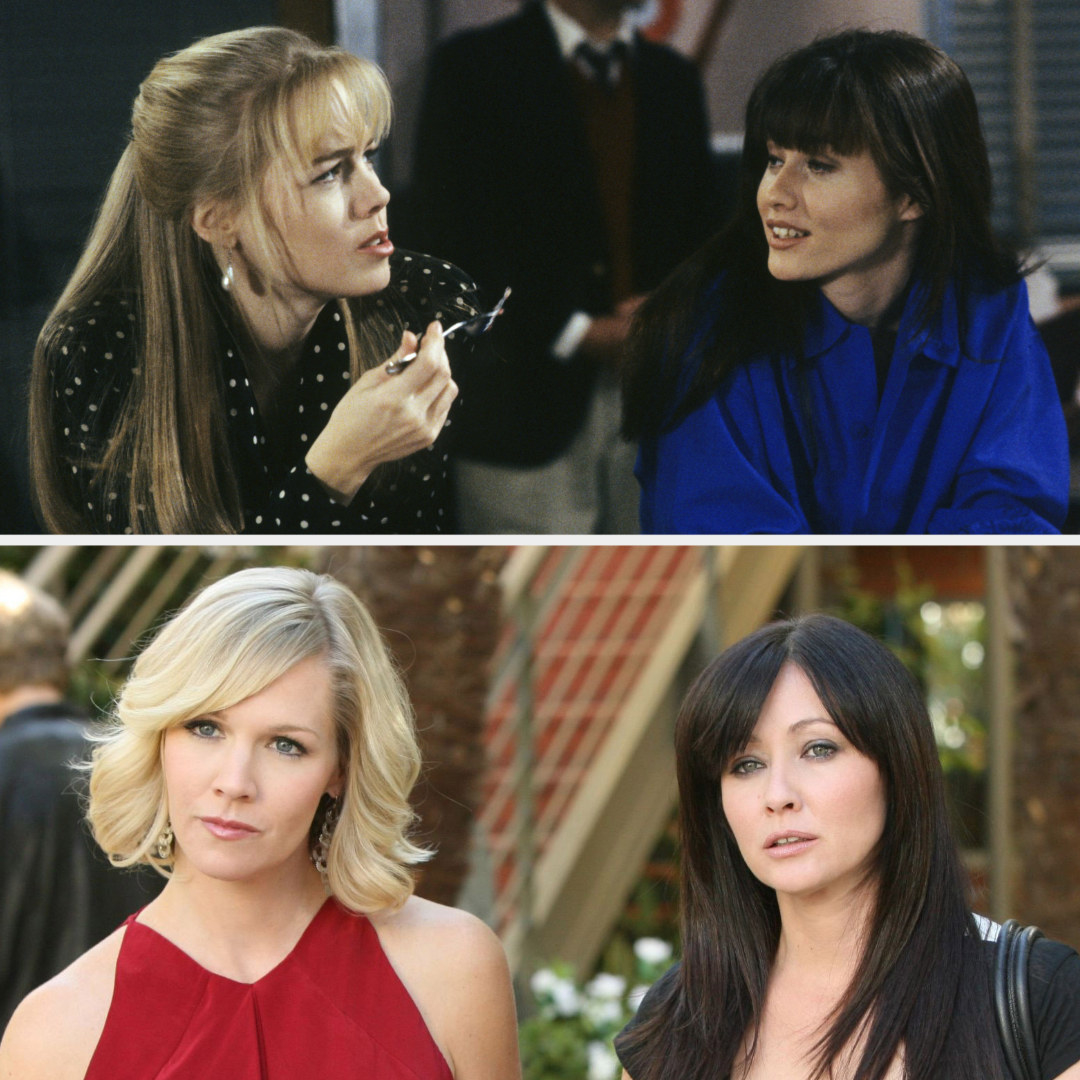 19.
And Alicia Silverstone was teen royalty as Cher in Clueless in 1995 and plays Kristy's mom, Elizabeth, in Netflix's wonderful The Baby-Sitters Club reboot, which premiered in 2020.
I'm sure there are SO many more that I missed! Please feel free to tell me in the comments!